Welcome to Columbine Figure Skating Club
Columbine Figure Skating Club is proud to support all levels of skaters both on and off the ice. We offer a variety of member activities throughout the year to encourage skating development and camaraderie among all who have a love of skating.
Become a member today! Our 2018-19 Membership is currently open, register today under the Membership tab!
Club Ice ... Ice Cream Socials ... Halloween Exhibition ... Annual Banquet ... Ice Shows ... Lifelong friendships and more!
Our enrollment year corresponds with the US Figure Skating's membership year (July-June). In order to remain members, re-enrollment is required ever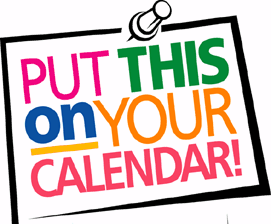 2019 Board meetings 
June  19
August 21
October 16
December 18
Summit room 6:30p-7:30pm
SPRING EXHIBITION
Registration for CFSC club members will open March 4 for the CFSC Spring Exhibition.  The exhibition will be May 10 from 5-7:30 pm with a meet and greet to follow.  Warm up begins at 5 pm and the show begins promptly at 5:30pm.  Registration will open to other USFSA club skaters  March 18 and will close April 3. Registration is filled based upon when payment is received, first registered and paid will lock in their spot.   We plan to have time for 25 skaters. In order to make this event a success, we need your help. We ask that every skater's family choose at least one item from our signup genius to help support this event. Please click here to volunteer.
No registrations  will be accepted after April 3. 
Skaters registering for the spring exhibition will be allowed to perform their competition free skate routine. Skaters are responsible for all coaching and costume fees. Skaters are expected to come to the show well-prepared and properly dressed as though this was a competition. Skaters are responsible for checking in with the ice monitor prior to their group warm-up. 
On Friday May 10, skaters should check in at the registration table by 4:45 and please have an extra copy of your music on hand. 
We are planning on having two guest skaters come and perform.
Make payment below: