Head Start History
Head Start is one of the great success stories of President Lyndon B. Johnson's "War on Poverty" of the 1960's. Head Start began as a part-day summer program in 1964 and became a full-year program in 1965. The Head Start Program in Columbiana County began as an eight-week summer program in 1965 serving 135 children in nine sites across the county.  Funding came from the Federal Office of Economic Opportunity.
In 1970, Head Start expanded to a school year, half-day program in Columbiana County. This school year we will be able to serve 340 children in eight Head Start sites throughout the county. The number of children served is based on the funding that is available and received.
In the past 25 years, educators and psychologists have been able to evaluate the impact of Head Start on the children who participate in the program. Research shows, children receiving a positive preschool experience are more likely to finish high school, and do better academically than children not attending preschool.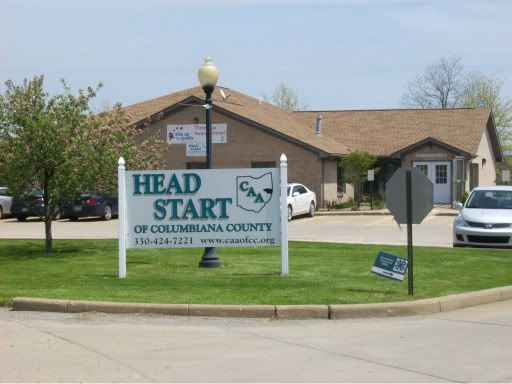 Mission Statement
           "To improve educational outcomes and well-being of children and strengthen the families we serve."