Let Them Know that the People Have Spoken and We Demand to Reform
Our Marijuana Laws and Legalize Medical Marijuana for those who need it!
To Deny Anyone an Access to Treatment, no matter What the Illness, is Legalized Murder!
No On should have to Move Out of State to Get Legal Access to such a Safe Medicine.

If you have a Support Group in Your Area, I encourage You, Get Involved!

Let's Help to Educate our Communities as to the Benefits and Importance of Legalizing this Plant!


All it requires is a Simple Phone Call, Email or Letter to Your Representatives Office.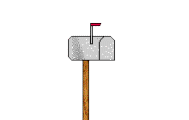 Find Your Representative by Clicking on the Capitol Building