Technology Showcase
Subscribe to posts
Today, I am presenting along with Amy Heavin at the ICE Conference located at Noblesville High School!
Click Here
to Access our presentation!  
Click here
to see last year's presentations!
At MSD of Steuben County, we believe in recognizing our colleagues who are trying new and exciting things in their classrooms!  Consider nominating one of your fellow colleagues for an honorary induction into the "MSDSC Nerd Herd!" 
Can't wait to see who will be nominated into our October Nerd Herd!
On Friday, September 25th, our district kicked off a fabulous professional development day for teachers, which focused on the idea of Blended Learning!  To begin the day with a bang, we listened to keynote speaker,
Matt Miller, author of "Ditch That Textbook!"
Matt shared many important statistics and nuggets of wisdom with our staff, and he challenged us to begin thinking of our lesson plans in content in new and exciting ways!
Click Here to view some of the materials that Matt has put together for our teachers!
(Screencasting Tips & Advanced Google Apps for Education Ideas!)
In addition to embracing Matt's inspiring message, our goal as a district was to have teachers walking away with concrete ideas on how to blend video and technology into their teaching.  Also, we wanted them to leave having practiced the skills of screencasting, and having had meaningful dialogue with colleagues about how to thoughtfully incorporate these strategies into pedagogy in order to personalize learning for our students!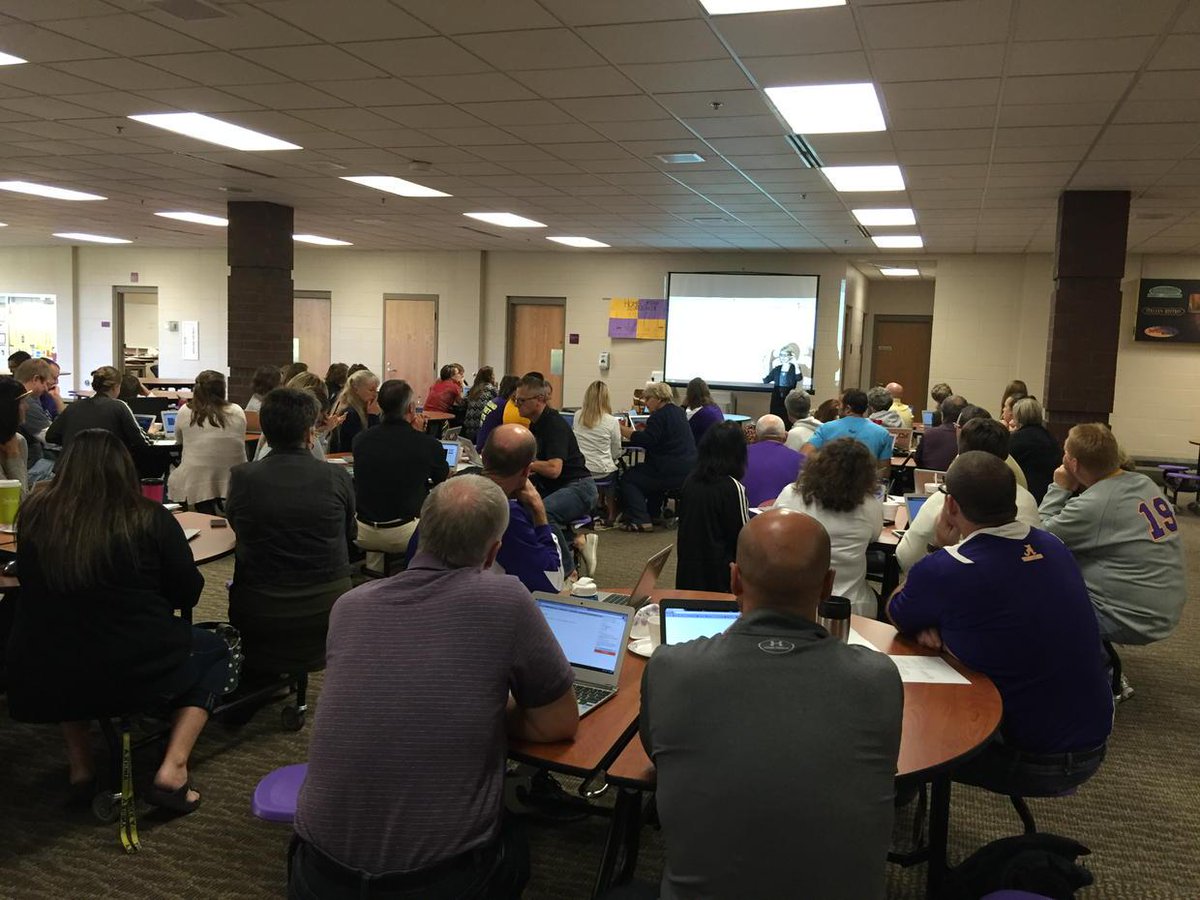 During the morning, we encouraged teachers to start small, and to think of one or two ways in which they can incorporate the Blended Learning philosophy into their teaching this school year.  We modeled authentic examples of how to digitize and screencast substitute teaching lesson plans, how to duplicate yourself by screencasting short how-to videos for students, how to empower your students to create homework how-to videos for other students, and how to begin challenging our students to create and publish online digital products for authentic audiences!  
Overall, it was a fabulous day, and we are very proud of our teachers, their level of dedication, and their willingness to have meaningful conversations and dialogue regarding how to take our teaching to the next level with technology integration!
Click Here
to Review "Why Recording Our Teaching is Valuable!"
Click Here
to Review "Screencastify Tutorials" for Teachers!
Click Here
to Review "How to Distribute Video Content To Students!" 
Check out Mr. Curtis' 4th Grade Student Projects!
We invite you to watch our Google Classroom 
journey as we work on our 
"5 Paragraph Response to Reading!"