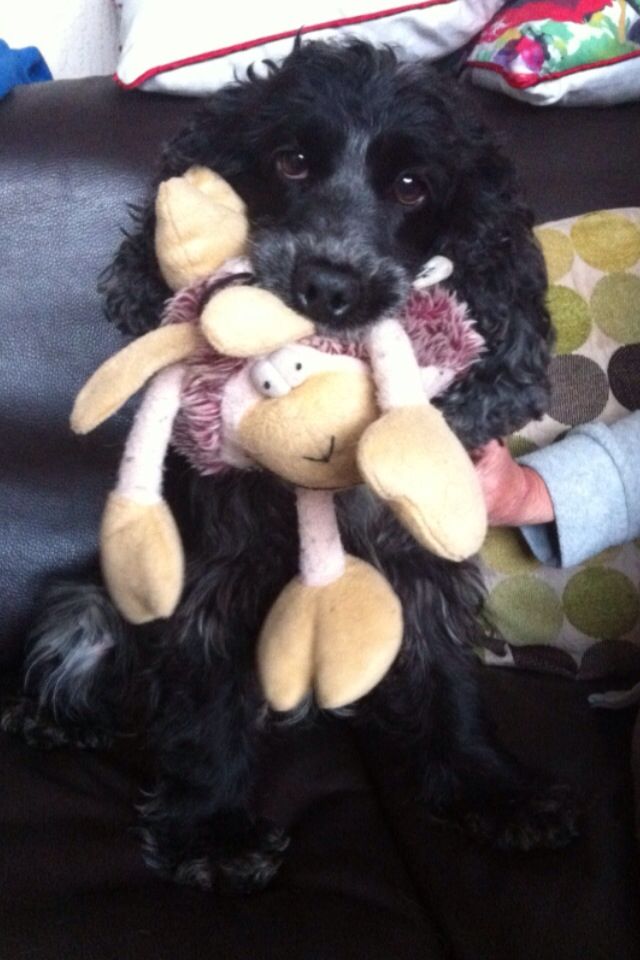 Rehomed
Megan is a 5 year old Cocker Spaniel who is used to other dogs and has been brought up around children. She adores her toys and will spent time collecting them all up and taking them back to her bed, she has been used previously for breeding which may explain this behaviour. 
She is a lively bouncy confident girl who will need regular exercise and stimulation, she is strong on the lead but this has been improving with training in her foster home. Our vets estimated her age at 3 years old and we agree she doesn't quite seem her actual age! She would make an ideal dog for an active family.
During her vet check it was discovered that she has a heart murmur, this is fairly common in small dogs and doesn't affect her at all currently and, as long as she is exercised well and not allowed to become overweight, it may never be an issue however it should be checked annually and it is possible she could need medication in the future.
Megan is speyed, microchipped, worm & flea treated and vaccinated.
All home offers will be subject to vetting and a home visit, and an adoption agreement and donation are required.