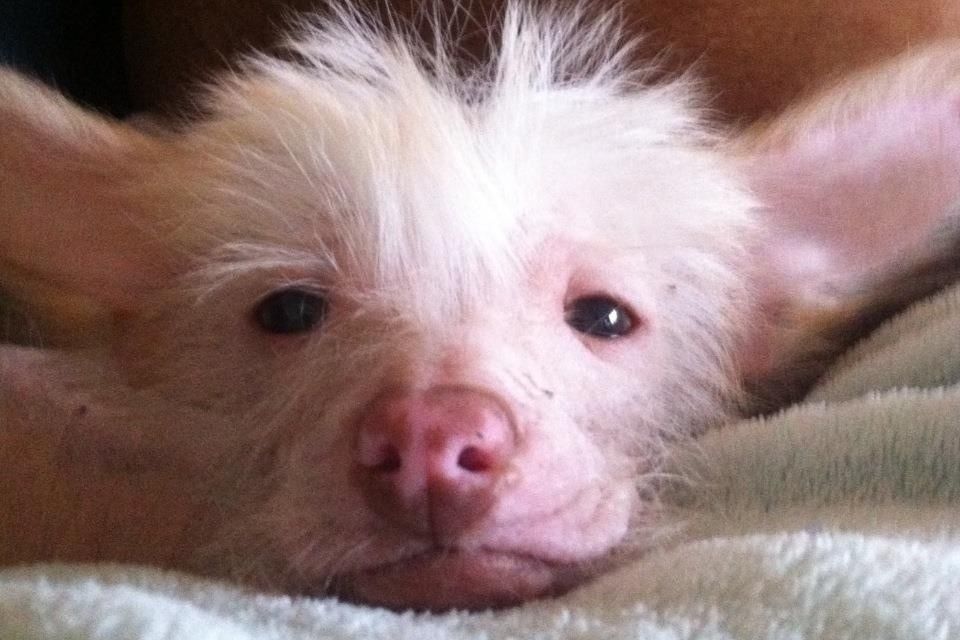 REHOMED
Smeagol is an 12 week old True Hairless Chinese Crested puppy currently in foster in Broadstairs, Kent.
He is proving to be a loving and affectionate boy who loves his lap cuddles, he will require a home where he will be kept well socialised, and he would benefit greatly from formal training which will also help increase his confidence and ensure he becomes a well behaved dog. He is clean in his crate overnight, is paper trained and almost there with his house training.
Cinque Ports Rescue will only home Smeagol to those with prior knowledge of the breed, or can demonstrate they have researched this breed thoroughly. As Smeagol is a hairless dog a regular skincare regime is neccessary and he will require clothes for walks in the colder months and sun protection in the summer.
Smeagol is vaccinated, microchipped and wormed and it will be a requirement of the adoption agreement that he will be neutered at an appropriate age (proof of neutering will be required from your vet).
All home offers will be subject to vetting and a home visit, and an adoption & neutering agreement and fee are required.