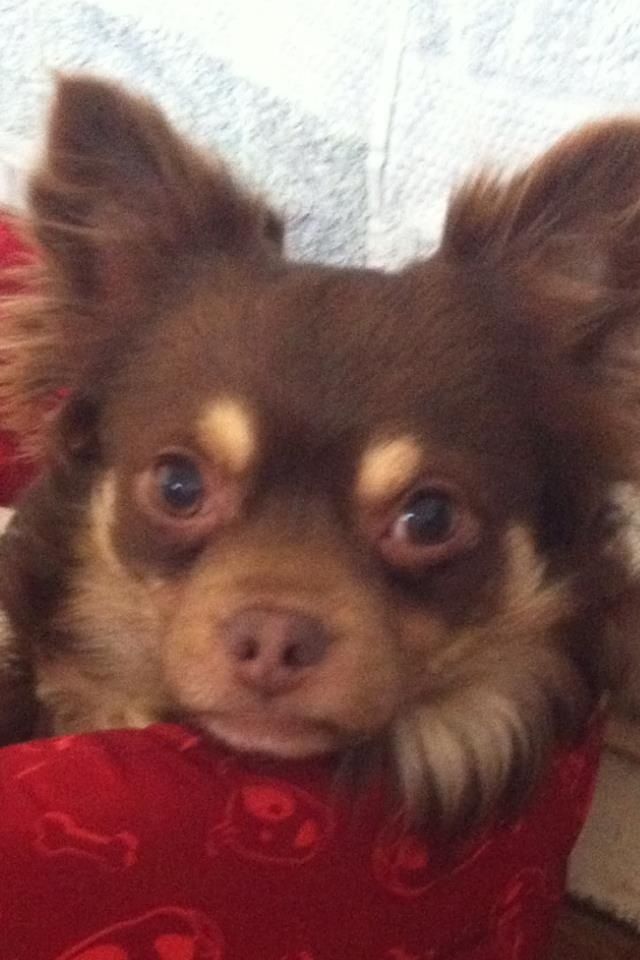 REHOMED
Koko is a large 17 month old Chihuahua, he is a sweet natured quiet boy who is initially reserved of strangers but soon comes round for cuddles. He likes to collect items left lying around the house and hides them in his bed, but if left alone he has been know to chew said items, however he is still young and will benefit from training.
Koko can be a little nervous of unfamiliar situations when on the lead but this has much improved recently with training, and this would need to be continued in his new home. Koko has mixed well and is confident with other dogs in his foster home but would prefer to be an only dog or with a slightly larger canine companion.
As gorgeous as he is, we are looking for a home where Koko will treated as a proper dog, taken for walks with four paws planted firmly on the ground and not treated as a fashion accessory!
Koko has been neutered, microchipped, wormed and flea treated.
 If you are interested in offering Koko a home please contact us at cinqueportsrescue@gmail.com
All home offers will be subject to vetting and a home visit, and an adoption agreement and fee are required.