8/2/10-1st Lent
William Blake, By the Waters of Babylon, Harvard university Art Museums, Cambridge, 1806
Christ Church Cathedral – Montreal, QC
Choir Notes
February 10, 2008 – The 1st Sunday of Lent
Super flumina Babylonis / By the Waters of Babylon
Latin text:                                                                                                     Super flumina Babylonis illic sedimus et flevimus, cum recordaremur  Sion.  In salicibus in medio ejus suspendimus organa nostra (Psalm 137:1-2).                
                                                                                                                                                                                                       English text:                                                                                                 By the waters of Babylon we sat down and wept : when we                             remembered  thee, O Sion.  As for our harps, we hanged them up upon the     trees that are therein (Psalm 137:1-2).                                                                                                                 
The psalmist laments how, exiled from their home in Jersusalem and living along the waters of Babylon, it was impossible for the Jews to sing their sacred songs no matter how their captors implored them.        
James Tissot, By the Waters of Babel, 1896-1900
 Click to listen to the Monks of the Benedictine                Monastery of Santo Domingo de Silos chant Super flumina Babylonis in Gregorian.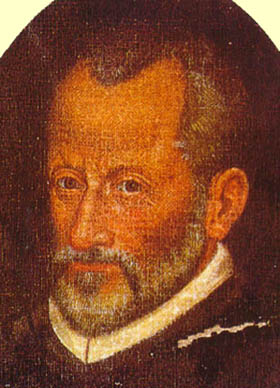 Super flumina Babylonis for 4 voices by Giovanni Pierluigi Palestrina (1525-94) is the Comunion motet for Sunday Eucharist, the 1st Sunday of Lent, and the Anthem for Evensong.  Click to listen to the choir of Westminster Cathedral, James O'Donnell (conductor).  Click for another version by the choir of Christ Church Cathedral, Oxford, Stephen Darlington (conductor).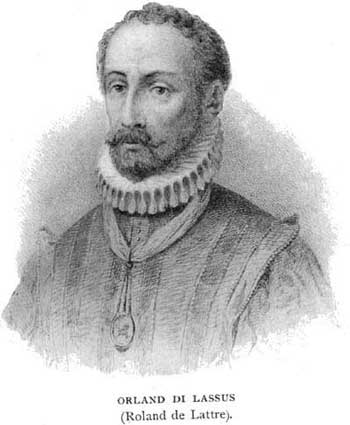 Super flumina Babylonis by Orlande de Lassus (1532-94) is the Introit for Evensong, the 1st Sunday of Lent.  De Lassus who often introduces his sense of humour, even in sacred music, here "satirizes poor singers which includes stuttering, stopping and starting, and general confusion."
Click to hear De Lassus' Super flumina Babylonis arranged for saxophones.

Click for other versions of Super flumina Babylonis composed by Philippe de Monte (1521-1603) performed by The Sixteen, the choir of New College (Oxford) and The Cardinall's Musick.
And a version by Tomás Luis de Victoria (1548-1611) performed by The Sixteen.
 Click to read about Les Boréades de Montréal         recording of François Cosset, La Messe super         flumina babylonis.  Click for its availabilty to borrow form the [BNQ].