ANNOUNCEMENTS
Subscribe to posts
 WASHINGTON - Kenneth S. Grosenbach, 90, of Washington, passed away on Monday, August 15, 2016, at 12:50 A.M. at his residence. Ken was born on August 20, 1925, in Chatsworth to William H. and Laura Glabe Grosenbach. He married Beverly Stodd in Peoria on June 23, 1951. Together, they shared 65 years of marriage.They were always together and making memories that will last forever. Bev survives and resides in Washington. Also surviving are their children, Lori (Bob) Pryor of Washington, Lynn (Bruce) Campen of Germantown Hills, and Loni Grosenbach of Washington; one grandson, Ethan Grosenbach; and several nieces and nephews. He was preceded in death by his parents, one brother and two sisters.
 Ken was a graduate of Washington Community High School. He worked for Wiegand & Storrer as an operating engineer, retiring in1988. He proudly served his country in the United States Navy during World War II, from 1946-1948. Ken was a member of the Hilton Masonic Lodge A.F. & A.M. 1143 in East Peoria and a member of the Scottish Rite Consistory. He was also a member of Operating Engineers Retiree Local 649. Ken loved working with his chainsaws, cutting firewood and spending time woodworking in his shop. He loved to save old barns and farmhouses to salvage and repurpose. He loved camping, spending time outdoors and enjoying time with his family. He will be dearly missed. Memorial contributions may be made to Illinois Cancer Care, Shriners Hospitals for Children or UnityPoint Health Hospice Care.
 The family would like to say a very special "thank you" to UnityPoint Hospice, especially to Peg, Dawn, Frank, Karen & Dr. Lagoski for their heartfelt care. A visitation will be held on Thursday, August 18, 2016, at Deiters Funeral Home and Crematory in Washington. Masonic Services will be held at 5:00 P.M. and visitation will be held immediately after, until 7:00 P.M. A funeralservice for Ken will be held on Friday, August 19, 2016, at 2:00 P.M. at the funeral home, with a visitation a half hour prior to the service. Chaplain Frank Valente will officiate. Interment will be at Hillcrest Memory Gardens in rural Morton. Ken's memorial website is available at www.deitersfuneralhome.com.
From WJEZ
By Cynthia Grau/WJEZ News
WJEZ would like to welcome Dana Bell to the staff.
Dana is a native of Chatsworth, currently living in Pontiac and has joined the crew as our new building assistant.
She said she's looking forward to learning everything about the station, as it's her first job in radio.
"Just diving into radio in general-I've never had any experience in it, so it's definitely something different and challenging for me, and that's what I'm most excited about," Bell said.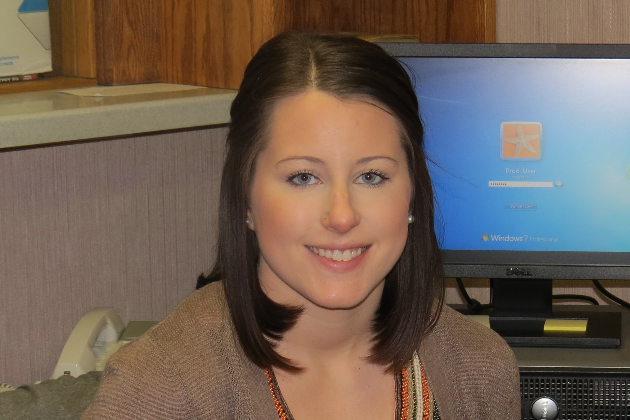 From the Pontiac Daily Leader
By Luke Smucker 
Posted Aug. 12, 2016 at 1:42 PM 
Chatsworth, Ill. She grew up in Chatsworth, graduated in Chatsworth and now, she's been working at Citizens Bank of Chatsworth for 40 years. Nancy Gerdes-Hibsch, a loan officer and vice president at Citizens Bank of Chatsworth, considers the bank to be her second home and the customers to be friends and family. "People that know me, know I'm not one to boast," Gerdes-Hibsch said. "But, I'm pretty proud of working at one place for 40 years. In this day and age, there probably aren't many people who have been at the same job for 40 years. "I'm not saying it's not a good move, but for me, it was a good choice to stay here. I grew up in this area, my first husband was from this area, my family was from this area — so it was perfect to have a job right here in town." An open house will be held on Aug. 16 to commemorate her years of service. She started at the bank as a drive-up bank teller. Although she has taken other positions throughout her years with the bank, she said the teller position is one that she still holds in high regard. "I like a challenge, so every chance that they gave me to advance, I looked at it as, 'I'm going to conquer that challenge,'" Gerdes-Hibsch said. "I knew, with each position I moved to, there was much more to learn about banking. That's not to say that being a teller isn't important, I have a lot of respect for tellers because they are the ones who make a difference when customers come in." She worked as a teller for a few years before being offered a job in bookkeeping, which is now commonly referred to as "operations." "When I got to go back to bookkeeping, I realized how everything worked and it helped make other duties of the job make sense," Gerdes-Hibsch said. "Then, when I came to the secretary position to the loan side of the bank, my work in book keeping made that job easier and likewise, when I became the bank's loan officer, that just made this job that much easier for me." Working 40 years is a lot, but Gerdes-Hibsch said she's not done working yet. She hopes to continue working at the bank until her retirement. "Banking has changed a lot over the years, some changes for good, some I'm not so sure, but you know, that's life," she said. "There are always going to be changes, you just have to be receptive of those changes to make everything go in a positive direction. I have had an opportunity to grow in a small town bank with opportunities that I probably would not have had at a larger bank. I am very blessed to have worked in the same business for so many years."
Outside of banking, Gerdes-Hibsch said she enjoys spending time with family and friends. "I like to get together and do things, go on vacations and such," she said. "I feel fortunate to have a job that has allowed me to enjoy my leisure, too."
James A. Hallam, PhD, 84, of Normal, died at 8:50 p.m., Wednesday, Nov. 4, 2015 at Sugar Creek Alzheimer's Special Care Center in Normal. His memorial service will be at 6:00 p.m., Monday, November 9, 2015 at Carmody-Flynn Funeral Home, Bloomington. Visitation will be from 4:00-6:00 p.m., Monday at the funeral home. Interment will be private. Memorials may be made to the Alzheimer's Association. To express condolences online, please visit www.carmodyflynn.com. 
Jim was born June 18, 1931 in Pontiac, the son of Jerome and Rita Kennedy Hallam. He married Jeanette M. Hubly on April 11, 1953 in Chatsworth. She survives. He is also survived by five children, Jeannie (Dennis) Williams of Richmond, VA, Tim (Nancy) Hallam of Chicago, Jim (Jolene) Hallam of Kansas City, MO, Dennis Hallam of Normal and Carrie (John) Young of Bloomington; ten grandchildren, Brian (Danielle) Williams, Jason (Dawn) Williams and Matt (Marcie) Williams; Emily Hallam; Jensen Hallam; Rory and Michael Hallam; and Ryan, Kyle and Erin Heissler; six great grandchildren, Owen, Sawyer, Kendall, Ivy, Ethan and Preston; and one brother, Steve (Terri) Hallam of Akron, Ohio. He was preceded in death by two brothers, Kenny and Joe Hallam and a sister, Cecelia Whaley. 
Jim was valedictorian of his graduating class at Forrest High School, where he played football, baseball and basketball. He received his B.S. and MBA Degrees in Accounting from Illinois State University and his PhD in Accounting from the University of Iowa. Jim started his teaching career at Eastern Illinois University and went on to ISU in 1966 and retired as head of the Accounting department in 1988. He went back to work at Illinois Wesleyan University and taught there from 1990-1999. Jim earned numerous awards throughout his teaching career and has a scholarship named after him for the outstanding accounting student at ISU. Jim was an avid golfer and was a member of El Paso Country Club for over 40 years. He followed many sports and especially ISU Athletics. Most of all, Jim was a family man and enjoyed spending time with his family. The family would like to thank the staff at Sugar Creek Alzheimer's Special Care Center in Normal for their wonderful care and support of Jim and his family.
Leota LaVerne Brucker, 92, of Cropsey passed away at 8:55 a.m., March 5 at Fairview Haven Retirement Community, Fairbury. Her funeral will be held at 10:00 a.m., Friday at Duffy-Pils Memorial Home, Fairbury. Burial will be in Cropsey Cemetery, Cropsey. Visitation will be held from 5-7:00 p.m., Thursday also at the funeral home and one hour prior to services on Friday at the funeral home. Memorials may be made to the Cropsey United Methodist Church or McLean County Humane Society. 
Mrs. Brucker was born March 22, 1923 in Chatsworth the daughter of Jesse and Myrtle Ekiss Armstrong. At the age of two she and her family moved to a farm in the Cropsey area. She married Henry W. Brucker on Sep. 7, 1947 in Cropsey. He passed away on Nov. 10, 1991. Surviving are two daughters, Donita Brucker of Cropsey and Darlene (Darrell) McRoberts of Hooper, Utah; three grandchildren Cindy (Joe) Merideth of Chenoa, Brett McRoberts of Layton, Utah and Melissa McRoberts of Seattle, Wash.; two great-grandchildren, Skylar and Michael Merideth of Chenoa. She was preceded in death by a daughter, Donna Brucker, her parents, a sister, Mabel Ringler, and two brothers, Virgil and Dale Armstrong. 
She attended Strawn Grade and High Schools; graduating Valedictorian in 1941. Leota worked for the Cropsey Co-op Grain Company for 20 years and was a manager for three years. At that time the company not only handled grain but also coal, feed, seed, fertilizer, lumber and a complete line of building material. They also operated a feed mill. She was an accountant for Honegger and company and then worked as an office manager and nation-wide truck driver for Carl Bachtold Mower Co. for 17 years. One of her main interests was traveling which took her to all of the states numerous times and twenty countries around the world. She especially loved high rugged mountains. She enjoyed all sports and played basketball in high school. She was an antique enthusiast and acquired large collections of many items including 1750 open salt dips. (Some other collections included toothpick holders, vinegar cruets, marbles, barbwire, spcomer, etc.) Leota was a member of Charity Home Rebekah Lodge 112, the Fairbury Senior Club, and was the secretary and treasurer of the Cropsey Mutual Water Corp. She was also organized the first Girl Scout troop in Cropsey in the 1950's and was their leader for a number of years. Her favorite thing was to "Go where she had never been" Condolences and tributes may be made to the family at www.duffypilsmemorialhome.com.
This is all that has appeared so far for Linda:
DeLong, Linda Schroen, 66, Louisville, Ky., formerly of Chatsworth, July 20, 2016, in Louisville, KY. Cremation Society of Kentucky, Louisville.
Rochelle Ann Hoelscher, 78 of Chatsworth, IL, died Sunday, August 7, 2016 at 6:12AM at Advocate BroMenn Regional Medical Center, Normal, IL. Her funeral will be held on Saturday, August 13, 2016 at 11:00AM at Chatsworth United Methodist Church with Rev. Roosevelt Smith officiating. Burial will be in the Chatsworth ­Charlotte Cemetery, Chatsworth, IL. A visitation will be held on Friday from 4:00­7:00PM at the church and one hour prior to services on Saturday. 
Rochelle was born on July 10, 1938 in Cropsey, IL, a daughter of Maxwell and Bernice (Huppert) Conger. She married William Hoelscher on August 12, 1956 in Fairbury, IL. He preceded her in death on January 20, 2007. Survivors include: two daughters: Vicki (Norman) Michael of Bloomington, IL and Michelle (Durand) Dressel of Chatsworth, IL; one son: Paul (Karen) Hoelscher of Northbrook, IL; five grandchildren: Collin Maplethorpe, Brett, Ross and Luke Hoelscher and Daniel Dressel; one brother: Howard (Darlene) Bess of Palmer AK; two brother in laws: Ben Gerber of Billings, MT and Delmar (Mary Ann) Hoelscher of Chatsworth, IL; one sister in law: Angela Bess of Montgomery, AL; and numerous nieces and nephews. Also surviving is a special family friend: Kim Weller Russell of Mattoon, IL. Rochelle was preceded in death by: her parents; her step­father: Ernest Bess; two brothers: Willard and Ray Bess; and four sisters: Wilma Bess, Eula Mae Veatch, Lois Gerber and Evelyn Convis. Rochelle was a 1956 graduate of Fairbury­Cropsey High School. She was employed at Greenbriar Nursing Home in Piper City, IL for 27 years as a Supervisor in Housekeeping. Rochelle was a member of the Chatsworth United Methodist for over 60 years and was a member of the Bloomington­Normal Emmaus and Great Banquet. She was the director of the Chatsworth Food Pantry for more than 20 years and a member of the Chatsworth Jr. Women's Club. Rochelle loved camping and did it for over 40 years. Memorials in Rochelle's name may be made to the Chatsworth Food Pantry, c/o of Chatsworth United Methodist Church, or the American Heart Association. Calvert & Martin Funeral Home, Chatsworth is handling the arrangements.
CHATSWORTH — Bernadine "Bernie" Mullens, 93, of Chatsworth, went to be with her Heavenly Father at 7:40 p.m. Wednesday (July 27, 2016) at Gibson Area Hospital, Gibson City. 
She was born Nov. 28, 1922, in Bloomington, a daughter of Bert and Sarah Jane (McNeely) Ludwig. Bernie married Milton Mullens on Sept. 13, 1945. They had three daughters, Judy, Atlanta, Ga.; Jane (Cary "Snooky") Dehm, Chatsworth; and Joyce (Brian) Sheppard, Chatsworth. She had seven grandchildren and eight great­grandchildren. Bernie was preceded in death by her husband of 51 years; one grandchild, Eric Todd Dehm; her parents; one sister; and two brothers. 
She was a member of Calvary Baptist Church and dearly loved her church family. Bernie had numerous jobs in her life, the last being a teller at Citizens Bank of Chatsworth. Her family was her greatest joy. She loved being with them and was always there when they needed her. She loved watching things grow and had a garden up until the last year and loved to share what she grew with her family and friends. Bernie's favorite thing to do was to go out to breakfast after church on Sunday. She developed a real sweet tooth the past couple of years and was always ready to get Dairy Queen. She loved bread pudding and coconut cream pie. Bernie will be greatly missed by her family and friends, especially her dear friend, Veva Lang. She dedicated her life to the Lord and her family. We are sad but also happy that she is with our dad and all the loved ones who passed before her. Bernie is forever rejoicing with her Heavenly Father. 
Her service will be at 10 a.m. Saturday at Calvary Baptist Church, Chatsworth. Visitation will be one hour prior to service at the church. Burial will follow at Chatsworth Cemetery. A luncheon at the church will follow the graveside service. In lieu of flowers, memorials can be made to Calvary Baptist Church, Chatsworth Fire Department, or Chatsworth Township Library. Calvert & Martin Funeral Home, Chatsworth, is handling arrangements for the family. This obituary may be viewed and condolences sent to the family at calvertmemorial.com.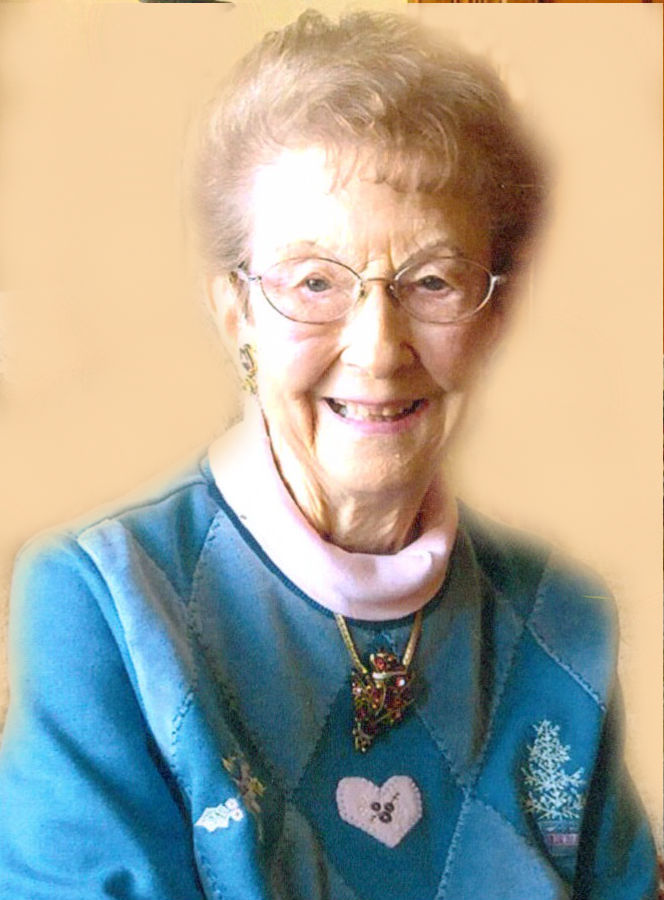 PIPER CITY — Robert Louis "Bob" Sterrenberg, 86, of Grapevine, Texas, formerly of Piper City, passed away Monday (July 25, 2016) at The Carlyle at Stonebridge Park, Southlake, Texas, after a two ­week illness. His celebration of life memorial service will be at 4 p.m. Aug. 20 at the First United Presbyterian Church, Piper City. Visitation will be from 2 p.m. Aug. 20 until the time of service at the church. Memorials may be made to the church or Gibson Area Hospital. 
Bob was born May 13, 1930, in the Charlotte area, the son of George and Ethel Sterrenberg. He married Gloria Switzer on Aug. 27, 1950. His parents and two brothers, Thees and Stanley, preceded him in death. Surviving are his wife, Gloria, and three sons, Robbin (Debra), Colleyville, Texas; Scott (Maria), Boca Raton, Fla.; and Todd (Mary), Madison, Ga.; seven grandchildren, Ryan, Tara, Rachel, Katie, T.J., Mark and Paige. He attended Piper City schools and graduated from Gibson City High School. He served four years in the U.S. Air Force during the Korean War, after which he began 35 years of farming, retiring in 1992. After retiring, he and his wife enjoyed winters in Florida and good times at their lake house with family and friends. In 2014, he and Gloria moved to Grapevine, Texas, to be near family. He was happiest surrounded by his loving family and friends. He will be remembered for his warm, subtle smile and joking humor.
CULLOM — Mardelle M. Duda, 93, of Dwight, formerly of Cullom and Kempton, died at 12:05 a.m. Sunday, July 24, 2016, at Heritage Health in Dwight.
Her funeral service will be at 11 a.m. Tuesday, July 26, at St. John's Lutheran Church in Cullom with the Rev. Mauricio Vieira officiating. Visitation will be from 9 to 11 a.m. Tuesday, July 26, at the church. Burial will follow the services at West Lawn Cemetery in Cullom.
Mrs. Duda was born March 24, 1923, in Charlotte, Ill., a daughter of Otto W. and Hattie (Fuss) Ommen. She married Edward Duda on March 6, 1943, in Hattysburg, Mich. He died Jan. 12, 1991.
Surviving are one son, Larry Duda of Manteno; one daughter, Diane (Gene) Hagberg of Morris; one son-in-law: Robert Siawrys; seven grandchildren; 16 great-grandchildren; and two great-great-grandchildren.
In addition to her husband, she was preceded in death by her parents; one daughter, Janeice  Siawrys; one great-grandchild, Trevor Hulbert; one sister, Verna (Dale) Zeller; and numerous brothers- and sisters-in-law. 
Mrs. Duda was educated at Cullom schools. She was a homemaker. She was a member of St. John's Lutheran Church in Cullom, the American Legion Auxiliary, the Women's Evangelical Lutheran Church Association and the Royal Neighbors.
In lieu of flowers, memorial contributions may be made to St. John's Lutheran Church in Cullom or Heritage Health in Dwight.