ANNOUNCEMENTS
Subscribe to posts
Jess M. Hanna, 53, of Normal, was born May 1, 1964, in Fairbury, the son of Dale and Celia Kuntz Hanna. He died Sept. 12, 2017, at Heritage Health, Normal. He was preceded in death by his mother, grandparents, three aunts, two uncles, and a cousin. He is survived by his father, Dale (Donna) Hanna, Chenoa; aunts, Carol (Jim) Kirkpatrick and Mary Hanna; several cousins and stepsiblings. Jess grew up in Chatsworth; his first job was delivering The Pantagraph. He lettered in baseball at Chatsworth High School, later playing softball with the Motley Crew in Bloomington, winning several local tournaments and selected by the ASAA to its state tournament team as catcher in 1983. A proud Redbird graduate of Illinois State University, Jess worked at Eureka-Williams for 24 years, testing durability and safety of Eureka vacuum cleaners. Jess was quick to lighten the mood with a witty joke, loved to bike Constitution Trail, kayak on the Mackinaw River and was a loyal White Sox fan. His humor and gentle spirit will be remembered by all who knew him.
A celebration of life service will be 11 a.m. Saturday at Evangelical Free Church, 2910 E. Lincoln St., Bloomington, for anyone who knew Jess. Thanks to all of the health care professionals for their loving care during Jess' illness. To express condolences, please visit www.carmodyflynn.com
Judy Lynn Frechette, 62, of Chatsworth passed away on Tuesday, September 5, 2017 at her home in Chatsworth. She was born on March 2, 1955 in Kankakee, the daughter of Basil and Lola Sharp Layhew. In addition to her parents, she was also preceded in death by one sister, Toni Shaffer. Surviving are two daughters, Sharon Clore of Chatsworth and Pamela Lawless of Piper City; one brother, Billy (Pam) Carrigan of Roberts; two sisters, Mona (Brian) Griffin of Constable, NY and Nora (Steven) Chouinard of Bluford, IL; seven grandchildren; eleven great-grandchildren; and a special dog, Bagle. Judy was an avid Cubs fan. She enjoyed fishing as well as spending time with her grandchildren and greatgrandchildren. Judy was very proud of the fact that she had recently become an ordained minister. Cremation rites have been accorded by the Knapp Funeral Home in Watseka. A private family memorial service will take place at a later date. Memorials may be made for the family's wishes. Please share a memory of Judy at knappfuneralhomes.com
From the Daily Leader: FTD PREMIER Matt Kerber from Kerbside Floral and Tanning has recently been designated as an FTD Premier Florist. This unique recognition is only available to top quality florists that are a part of the 100 year-old FTD florist network. Kerbside Floral and Tanning is receiving this premier status as a result of its continued path of quality and service to its customers. "Our customers are the most important part of our business. We take pride in our customer satisfaction. Our flowers are hand-cut and arranged by our floral designers with our customers in my mind the whole time. And it shows when the customers are all smiles as we deliver flowers to their doors. The smiles are the best part of our day!" Kerber remarked. FTD Premier Florists, such as Kerbside Floral and Tanning, provide their customers with quality floral designs and are focused on delivering the highest customer service.
From the Pontiac Daily Leader
The name "Dehm" has long been associated with racing at Fairbury and many race tracks throughout the Midwest. This Saturday night at the Fairbury American Legion Speedway, Cary "Snooky" Dehm will strap on his helmet and tackle the famed, fairground oval for the last time. Dehm began racing during the summer of 1971 in the 6-cylinder class and soon moved into the late models where he enjoyed much of his success. Winning two track championships, 16 features and the winner of the first Prairie Dirt Classic, Dehm spoke modestly of his accomplishment at other tracks. "I remember winning a 100-lap late model race at Danville," Dehm said. "Bob Pierce, Roger Long and Tom Rients were some of the drivers there. I found a place to run on the track and they couldn't keep up with me. "The first year they had a non-qualifiers race at the World 100, I won that. That is still the biggest trophy that I ever got." At the age of 70, Dehm spent 46 of his years chasing the checkered flag. After his son, Lance, retired last year, Dehm felt this was his time. "It has been a lot of fun, but I admit it can get tiresome working on the car," he said. "I just didn't know when to quit. Now that this will be my final race, I hope my nephew; Jimmy will keep the tradition going for a couple more years. "There have been so many people that have been part of my crew over the years. Some of the guys have passed away or just got tired of it. Dave Frye, Dale Zimmerman, Dale Miller, Buck Decker, Bob Livingston, Jim McGrail, Matt and Bob Melvin are some of the guys that helped out. Bob and I have been together for 20 years now," recalls Dehm. " I am just thankful everything worked out and can say I have no regrets at all. It has been fun." For a man of his age, Dehm has no plans of just sitting in the rocking chair. "I am a Legion member and run the hardware store in Chatsworth. I also farm 1,700 acres," Dehm said. "I am thinking 
about taking one of my old race engines and using it to restore a 1957 Chevy. I will keep very busy. "In addition to my crew members past and present, I have to thank my wife number one, for putting up with all this," smiled Dehm. "Guys like Roger Friedman, Chuck Bull and Butch Hixson built many of our motors. Allen Automotive, Mike Vallow, Dave's Tire and Alignment, Ace Motorsports, Phat Boyz Karaoke and Phenom Apparel and Wrap. Those are my current sponsors and there would be so many to even mention from the past. I am just very grateful for the career that I have had." 
Terry Onslow Miller, 76, of Normal, formerly of Chatsworth, passed away 12:15 p.m. Sunday (Aug. 20, 2017) at Advocate BroMenn Medical Center, Normal. Funeral services will be 10:30 a.m. Thursday at St. Paul's Lutheran Church, Chatsworth, with Pastor Mauricio Vieira officiating. Visitation will be 4 to 8 p.m. Wednesday at the church. Burial will be at Chatsworth Cemetery. Calvert & Martin Funeral Home, Chatsworth, is handling arrangements. Terry was born March 25, 1941, in Somerville, N.J., the first child of Glenn and Molita (Fisher) Miller. His siblings: Tiania Shaffer, Deposit, N.Y.; Sharon Grannon, Ardmore, Okla..; Galen Miller, Maynard, Mass.; Vaughn (Melissa) Miller, Tulsa, Okla.; and many nieces and nephews.
At the age of 9, his family moved to Cincinnatus, N.Y., where he attended school and graduated from Syracuse Business School. He married Sharon Stafford and had their first child: Pansy (Kenneth) Friedman. Then, they moved to the Evansville, Ind., area and had Glenn (Barbara Hembree) Miller and Brian (Mary Bryant) Miller. He then married Elly Easton and her children: Doug (Yvonne) Hurt, Ingrid Emling, and Kenneth Hurt. After Elly's death, Terry married Mary (Smith) Fisher and her children: Timothy (Meghan) Fisher, Matthew (Rebecca) Fisher, Lisa (Lance) Ringo, Kelly Achord, Kimberly (Steve) Sylvester, Jason Green, and Brian (Jill) Schenk. There are 27 grandchildren and 31 great-grandchildren in his blended family he loved.
Terry owned and operated Bennett's Cleaners for 30 years. He served on the town board for over 14 years. He also was a member of Chatsworth Lions Club, Chatsworth Historical Society, treasurer of Chatsworth Township Library, Indian Creek Country Club playing in the golf league, Fairbury Bowling League, and St. Paul's Lutheran Church, Chatsworth. Terry's motto was: Family, friends, community ... work hard, play hard.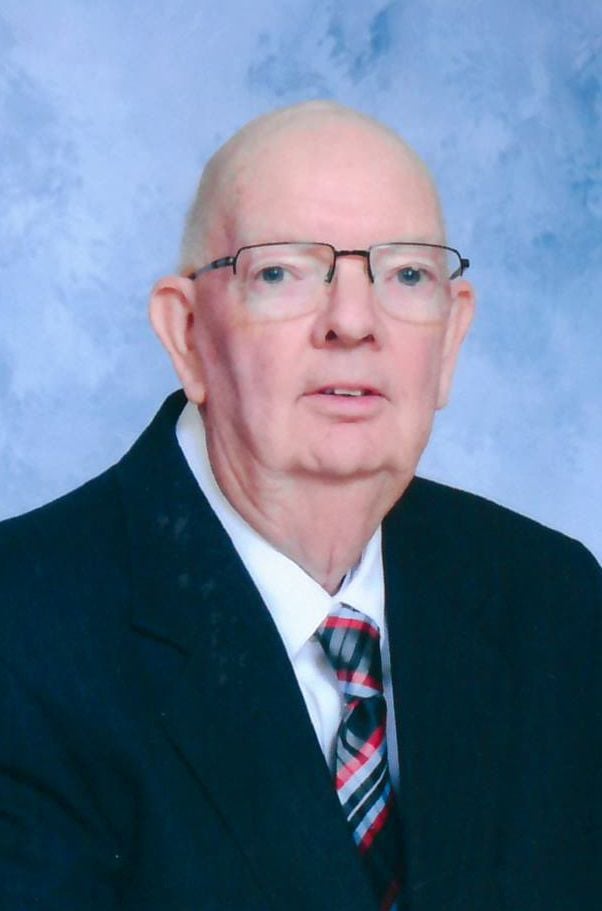 Former Chatsworth teacher.
Gladys J. Boyer, 81, of Heyworth, passed away at 2:50 a.m. Sunday (Aug. 13, 2017) at her home. Service will be at 10 a.m. Friday at Calvert Funeral Home, Clinton, with Greg Taylor officiating. Graveside service will be at 3 p.m. at Ohio Cemetery, West Union. Visitation will be from 5 to 7 p.m. Thursday and one hour prior to the service at the funeral home. Memorials may be directed to the First Christian Church Library, Clinton, or Lewy Body Dementia Association. 
Gladys was born April 24, 1936, in Hume, the daughter of Thomas Kelly and Naomi Harris Waren. She married John R. Boyer on June 12, 1965, in Catlin. Survivors include her husband, John R. Boyer, Heyworth; children, Leigh (Larry Ulrey) Kimmel, Indianapolis, Ind.; Brian Russell Boyer, Bloomington; Kevin Thomas (Angela) Boyer, Bloomington; and Brad Allen Boyer, San Jose, Calif.; two grandchildren, Joanna Lynn Boyer and Joshua John Boyer. She was preceded in death by her parents
Gladys graduated from Illinois State University, Normal. For two years, she was a teacher/librarian at Chatsworth High School; five years at Catlin High School and a librarian at Frankfort Public Library until her retirement. Condolences may be made at www.calvertmemorial.com.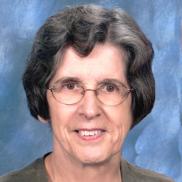 Former Calvary Baptist Church Minister
Rev. William Frank "Bill" Paton, age 72 of Missionary Acres near Silva, passed away Friday, July 14, 2017 at Terre Haute, Indiana. He was born October 5, 1944 at Oakland, Michigan, the son of Andrew Paton and Dorothy (Hall) Paton. Rev. Paton served as a missionary pastor for many years and served in churches all over the country. His last pastorate was at Calvary Baptist Church in Chatsworth, IL. He was married to Janet Hyer-Elliott May 28, 1994 at Elyria, Ohio. He and his wife Janet had lived at Missionary Acres for the past 7 years. He was a member of Evangel Baptist Church. Survivors include his wife, Janet Paton, of the home, 4 children, Karis Elliott, of Hobart, IN, Kevin Elliott and his wife Wenda, of Temple, TX, Kaylene Bush and her husband Thomas, of New Albany, IN, Kraig Elliott and his wife Anne, of Perry, MI; one sister, Mary Andersen and her husband David, of Rochester Hills, Michigan. Also surviving are 12 grandchildren, Benjamin, Marieve, Ethan and his wife Kelsey, Rosalie, Allyssa, Arik, Kaitlyn, Andrew, Kiersten, Kandice, Kacey and Alistair. Memorial services were held Tuesday, July 18, 2017 at Evangel Baptist Church near Silva with Pastor Mark Hunsberger officiating. Rev. Steve Little and Bro. Ken Moon assisted in the service and special music was provided by the Elliott family, along with congregational singing. Services were under the direction of Morrison-Worley Funeral Chapel. Memorials have been requested to the Evangel Baptist Church.
Judith Ann Fryda, 75, of South Williamsport, passed away Saturday, August 5, at the Gatehouse of Divine Providence Hospital. She was born May 21, 1942 in Joliet, Illinois. The daughter of Lloyd and Dorothy (Bennett) Gillette. Surviving is her husband Lawrence Fryda (Married, February 19, 1994), two daughters; LaDonna (Bradley) Miller of Florida and LeAnna Koerner of Florida, two step sons Bradley (Natalie) Stokes of Colorado and Christopher (Tamera) Fryda of Colorado, two granddaughters; Megan Diller of Florida and Carly Diller of Illinois and one sister, Linnea (Galen) Donley of Illinois.
 Judy was preceded in death by her parents, a niece, Lea Elliott and in-laws James and Maxine Fryda. She was a graduate of Chatsworth High School (1960) and attended Mennonite School of Nursing. Judy was a board certified Echo-cardiographer, EMT and supervisor / teacher of Echo-cardiology at Bromenn Hospital, Bloomington ,IL and Susquehanna Health in Williamsport, PA. She also taught in hospitals in Vladimir, Russia and Accra, Ghana. Judy enjoyed international travel (Italy, Russia, Japan, Egypt, Mexico, Peru, Columbia, Dominican Republic, Australia, Ghana, South Africa and England). Many of these travels allowed her and her husband to work on humanitarian aid projects in the developing world. She shared her love with family and friends by spending quality time together. She never missed a birthday or anniversary. Judy loved the ability to access each of their lives through the world of social media and stayed close though miles divided them. 
Her love of life, her courage and caring heart will be missed by all. She was a life time member of the United Methodist Church. A funeral service to honor Judy's life will be held 2 p.m. Thursday, August 10 at Pine Street United Methodist Church 441 Pine St.Williamsport, with the Rev. Douglas M. Eberly officiating. Visitation will be held from 1-2 p.m. Thursday at Pine St. UMC. Burial will be in Piper City, Illinois with a memorialservice in Chatsworth, Illinois at a later date. The family suggests memorial contributions in Judy's name be made to Susquehanna Health Foundation, 1001 Grampian Blvd., Williamsport, c/o Lung Cancer Treatment Center or Pine Street UMC, 441 Pine St., Williamsport, PA 17701. Arrangements entrusted to Sanders Mortuary. www.SandersMortuary.com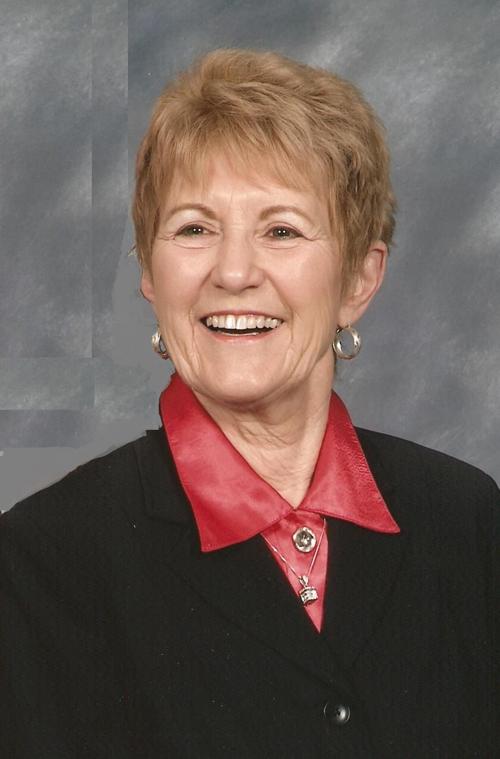 Former Teacher at Chatsworth
VARNA - Joe Saxton, 77, beloved husband, father, grandfather, and teacher passed away on August 6, 2017 in his home. He was born October 31, 1939 in Flanagan, IL, son of Clifford and Marcia (Lucas) Saxton. He married Lillian Highland on June 8, 1962 in Rowe, Il. She survives, as does one daughter, Teryl (Louis) Holocker of Varna, and one granddaughter, Kayla Heal of DeKalb, IL. He was preceded in death by his parents, two sisters, and four brothers. Joe graduated from Illinois State University on June 6, 1966 with a Bachelor's of Science degree in education and in addition, completed graduate studies. He was an Industrial Arts Teacher, retiring from Midland High School in Varna in 2005, but taught many subjects at Midland, Chatsworth, and Piper City high schools throughout his teaching career. He was a carpenter, expert craftsman, bird watcher, and avid gardener. Cremation Rites have been accorded A memorial service will be planned for a later date. Memorial donations may be made in Joe's name to the Varna ambulance. To share memories and condolences with Joe's family, visit www.peoriafuneral.com.