The Club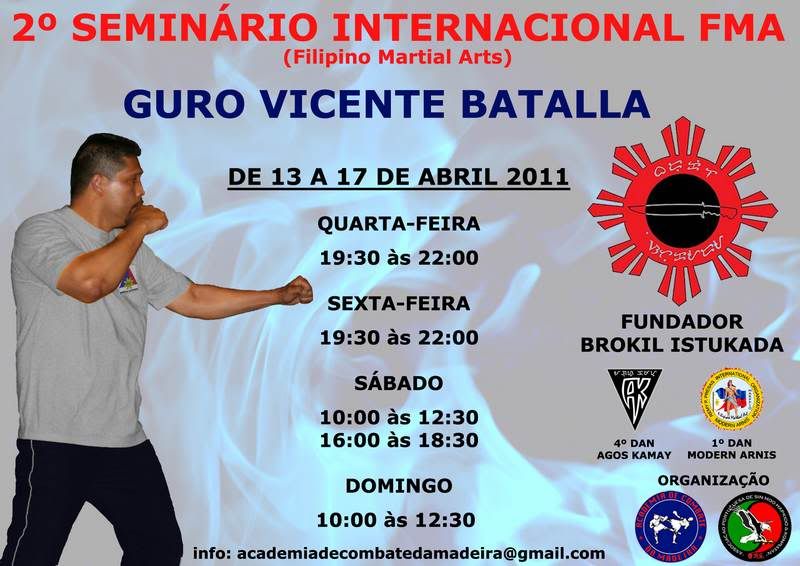 , Academia de Combate da Madeira, takes effect next April, a Filipino Martial Arts Seminar, inviting to the effect, the Master, Vincent Batalla, representative of the style,"Brokil Istukada".
The Master Vincent Batalla, will be accompanied by our most nationally, Guro Pedro Silva, that together, we are confident that we will appeal.

This is the first coming of the Master Vincent Batalla to our island and we hope that happens again in the future.
The seminar is open to all on Saturday and Sunday (16th and 17th of April at the following times: Saturday from 10:00 to 12:30 and 16:00 to 18:30.On Sunday, 10 : 00 -12:30).
The seminar will cost 30 euros for those two days.
For further information, please contact via email : academiadecombatedamadeira@gmail.com, or Joao Teixeira by calling: 00 351 963 061 909.