Published on 1st Jun 2010 23:53 by Academia de Combate da Madeira [updated on 14th June  2010 23:48] 2nd Muay Thai  Meeting 26/06/2010 In the past month of April we decided to have a meeting of athletes from our club giving them a more real contact with the competition aspect of the sport. That day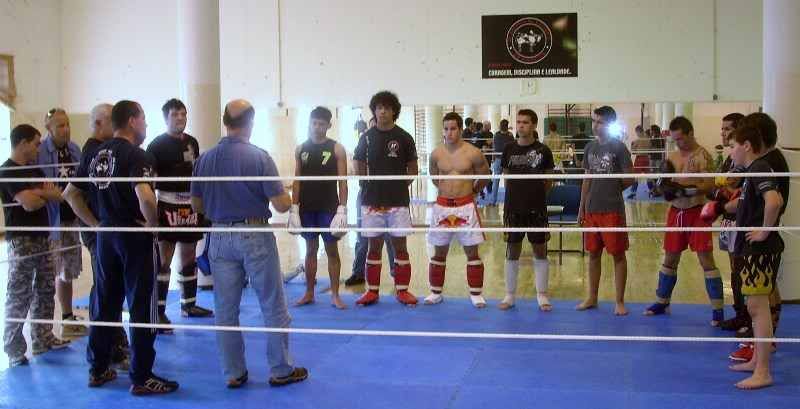 there were six fights which, despite having occurred in the spirit of fair - play, had a big impact on the sport community.
In light of this, the heads of the Muay Thai section of Marítimo asked if they could attend the next meeting, if and where it happened, given the fact that the coach, and some athletes of Marítimo, were our athletes in the past. We had no objection. So on April 26
th
of 2010 next, at 16:30 in the Figueirinhas' School, Caniço, the 2nd Muay Thai meeting will take place amongst our athletes. 
The idea is to have "MEETINGS", not tournaments, because the aim is to encourage the practice of Muay Thai, without strife, without friction, promoting friendship and respect between the athletes, in order to make these meetings an example of camaraderie and socializing, proving that we can work together, turning this into a win-win situation for both athletes and the sport.
However, if the spirit we hope to seed and implement does not come into effect, no future meetings with other clubs shall be organized, promoting exclusively meetings between the athletes of our club.