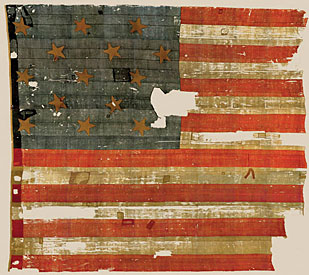 SCRIPTURES:
And it came to pass that I, Nephi, beheld that the Gentiles who had gone forth out of captivity did humble themselves before the Lord; and the power of the Lord was
a
with
them.
And I beheld that their mother Gentiles were gathered together upon the waters, and upon the land also, to battle against them.
And I beheld that the power of God was with them, and also that the wrath of God was upon all those that were gathered together aagainst them to battle.
And I, Nephi, beheld that the Gentiles that had gone out of captivity were adelivered by the power of God out of the hands of all other nations.
And it came to pass that I, Nephi, beheld that they did prosper in the land.... (1 Ne. 13:16-20)
And now I desire that this ainequality should be no more in this land, especially among this my people; but I desire that this land be a land of bliberty, and cevery man may enjoy his rights and privileges alike, so long as the Lord sees fit that we may live and inherit the land, yea, even as long as any of our posterity remains upon the face of the land. (Mosiah 29:32)
TESTIMONIES OF OTHERS:
"I sought for the greatness and genius of
America
in her commodious harbors and her ample rivers, and it was not there; in her fertile fields and boundless prairies, and it was not there; in her rich mines and her vast world of commerce, and it was not there. Not until I went to the churches of
America
and heard her pulpits aflame with righteousness did I understand the secret of her genius and power.
America
is great because she is good, and if
America
ever ceases to be good,
America
will cease to be great." (Alexis de Tocqueville)
"Suppose a nation in some distant region should take the Bible as their only law book and every member should regulate his conduct by the precepts there exhibited. Every member would be obligated in conscience to temperance and frugality and industry, to justice and kindness and charity toward his fellowmen, and to piety, love, and reverence toward Almighty God. In this commonwealth no man would impair his health with gluttony, drunkenness or lust. No man would sacrifice his precious time to cards or trifling with other mean amusements. No man would steal or lie or in any way defraud his neighbor, but would live in peace and good will toward all men. No man would blaspheme his Maker or profane his worship, but a rational and manly, a sincere and unaffected devotion would reign in the hearts of all men. What a utopia, what a paradise this region would be." (John Adams)
But I must submit all my hopes and fears to an overruling Providence, in which, unfashionable as the faith may be, I firmly believe. (John Adams)
Before I end my letter, I pray Heaven to bestow the best of blessings on this House and all that shall hereafter inhabit it. May none but honest and wise men ever rule under this roof. (John Adams)
It is impossible to rightly govern a nation without God and the Bible. (George Washington)
Sir, my concern is not whether God is on our side; my greatest concern is to be on God's side, for God is always right. (Abraham Lincoln)
MODERN PROPHECIES:
"Will the Constitution be destroyed? No: it will be held inviolate by this people; and, as Joseph Smith said, 'The time will come when the destiny of this nation will hang upon a single thread. At that critical juncture, this people will step forth and save it from the threatened destruction.' It will be so." (Brigham Young,
Journal of Discourses,
7:15.)
The Bicentennial effort of The Church of Jesus Christ of Latter-day Saints is communicated to America in three unique messages. First, America's early history began more than 2,000 years ago and is contained in an ancient and sacred record called the Book of Mormon. Second, the discovery of America and the establishment of the United States was a part of God's plan and was brought about by men who were inspired and guided by God. And finally, America's future destiny is dependent on the righteousness and morality of her families. (L. Tom Perry, "God's Hand in the Founding of America")
Why is it so important to know and understand America's past? We know that history provides important lessons and warnings for today—lessons about God and his interest in the affairs of men; and warnings in the form of destructions that came to early American civilizations when they lost their reverence for family, morality, or God. Why are these messages particularly important during the Bicentennial year? Because the only true way to celebrate the Bicentennial is in the same spirit that prevailed 200 years ago, in the spirit of humility and acknowledgment of God's control over the earth and man's dependency on Jesus the Christ. (L. Tom Perry, "God's Hand in the Founding of America")
We must remember that the family is the basic unit of a strong society. We are all part of God's family; and as our Father, he expects us to build strong family units. It is in the family that the basic morality and righteousness should be taught that will keep America free. Each member of every family plays an important role in America. For several thousand years throughout this land the great fathers and mothers, the noble sons, the patriot sons, the choice daughters have forged America into what we have today. (L. Tom Perry, "God's Hand in the Founding of America")
It is America's conscience that has preserved her. America is beautiful only when she is good, when children are laughing in her streets, and love abounds in her families. Without this conscience, civilization crumbles, as it has before on this continent. We are all part of America's future. Our job is to remember the lessons of the past, to patch up the mistakes and the sins of everything that has gone before. The place to start is within our own families; and as we have been counseled, "No success can compensate for failure in the home." That's where we want to leave these people who come and have an opportunity of hearing our message, the most important message that will be taught during America's Bicentennial year. (L. Tom Perry, "God's Hand in the Founding of America")
I respect all men, and it is from disrespect for none that I say there are no great leaders in the world today. In fact, greatness itself is laughed to scorn. You should not be great today--you should sink yourself into the herd, you should not be distinguished from the crowd, you should simply be one of the many.
The commanding voice is lacking. The voice which speaks little, but which when it speaks, speaks with compelling moral authority--this kind of voice is not congenial to this age. The age flattens and levels down every distinction into drab uniformity. Respect for the high, the noble, the great, the rare, the specimen that appears once every hundred or every thousand years, is gone. Respect at all is gone! If you ask whom and what people do respect, the answer is literally nobody and nothing. This is simply an unrespecting age--it is the age of utter mediocrity. To become a leader today, even a mediocre leader, is a most uphill struggle. You are constantly and in every way and from every side pulled down. One wonders who of those living today will be remembered a thousand years from now--the way we remember with such profound respect Plato, and Aristotle, and Christ, and Paul, and Augustine, and Aquinas.
If you believe in prayer, my friends, and I know you do, then pray that God send great leaders, especially great leaders of the spirit. (Charles H. Malik, UN Secretary General, quoted in Gordon B. Hinckley's "Stand Up for Truth")