Greetings Troop 13,
As I was making all of the registrations, I realized we have one more that needs to be considered right away.  The Great Blue Hills Spring Camporee is a council-wide Camporee like Klondike (Hopefully with warmer weather).  The Camporee takes place on May 17th - 19th, however, the council has a registration deadline so all registrations must be complete by Monday, April 22nd.  If you start the registration now, Mr. Murphy can gauge how many scouts will be attending and make the appropriate reservation for our Troop.
Here is some information about this fun event.  Use the links to practice the knots.  - YIS, Mrs. Olsen
Great Blue Hill District - Old Frontier Camporee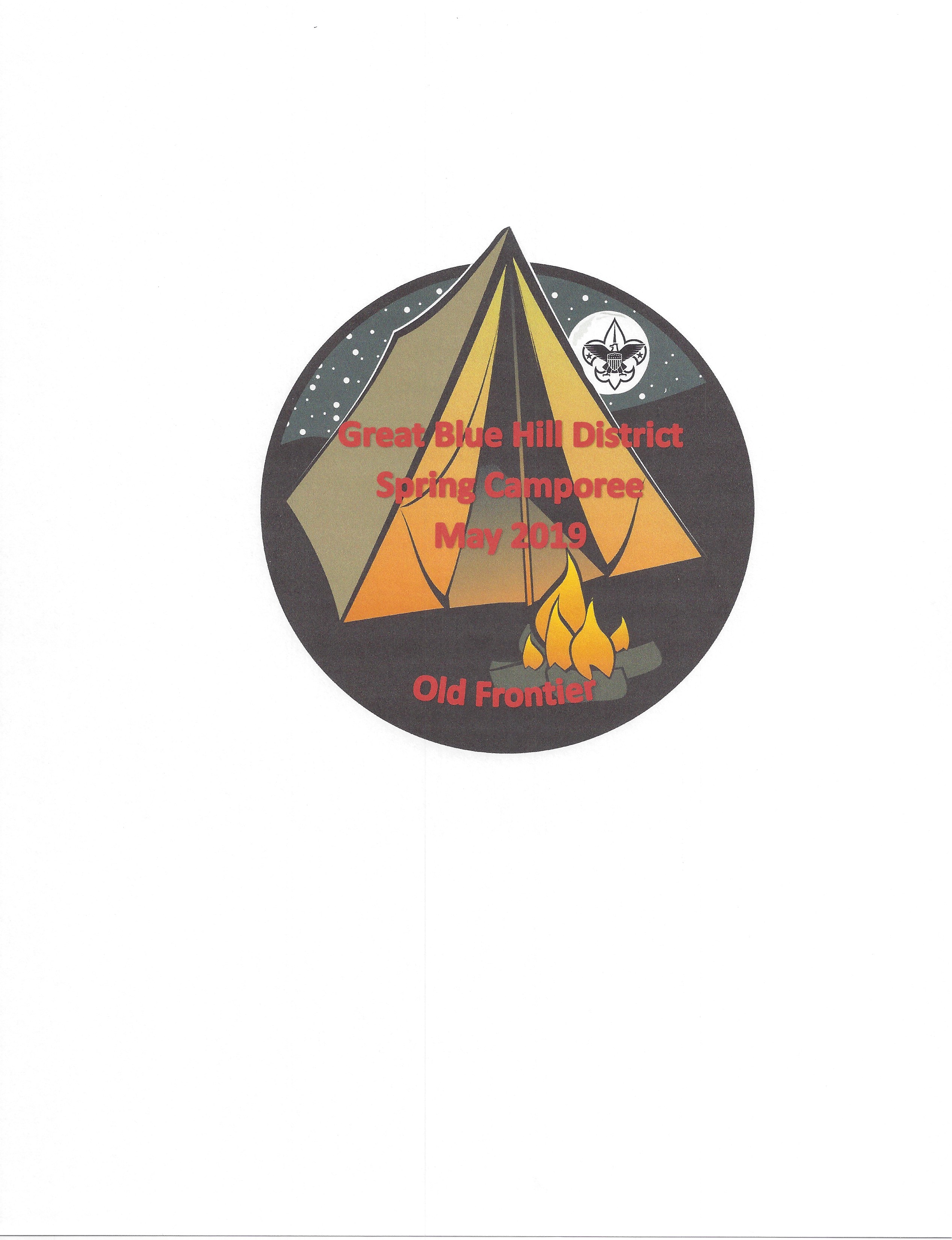 Where: New England Base Camp, Milton
Date: May 17th - 19th 2019
Each scout will need to have a commando rope (5 to 6 ft in length), know Morse code, know how to start a fire by friction and have one monkey's fist per patrol. Patrol should be 5 to 8 scouts.
Each patrol will need to supply (2) 6-foot staves and have some type of wagon that one scout can ride in for the Wagon relay.
Friday night:
Check-in 6:30 to 9:00 pm
Cracker Barrel 9:30 for (SM and SPL and ASPL)
Saturday:
Breakfast 7 to 8:30 am
Opening 8:45 to 9:00 am
Stations 9:00 to 11:30 am
Lunch 11:30 to 1:00 pm
Station reopen 1:00 to 3:00 pm
Mystery Challenge (all patrols) 3:00 to 4:00 pm
Wagon Relay (all patrols) 3:45 to 4:30
Scout Services 4:30 to 4:50 pm
Awards 4:55to 5:15 pm
Colors 5:30 pm
Dinner 5:30 pm to 7:15 pm
Campfire 7:30 to 8:15 pm
Cracker Barrel 9:00 pm (SPL and ASPL/SM & ASM)
Sunday:
Breakfast 7 to 8:15 am
Color/Closing 8:30 to 9:00 am
Packing and Check-out 9:00 to 11:00 am
Stations:
Station 1 Trading Post (Scoring)
Your patrol will need to determine what equipment they will need for their journey into the Frontier.
Station 2 Fire Building and Cooking
Bow Friction then cook their package
Station 3 First-aid
Scouts will need to administer first aid, staves will be needed.
Station 4 Shooting Gallery
Scout will be scored on the number of targets hit
Station 5 Log lift
Scouts will need to lift a log using the commando rope and monkey fist.
Station 6 Stealth Volleyball
Patrols will test their skills against other patrols in an old fashion volleyball game.
Station 7 Determine the Height and Distance
Patrols will need to determine the height and distance for three targets
Station 8 Blind tent setup - timed event with penalty points
Patrols will need to set up three tents blindfolded
Station 9 T-shirt relay timed event
Station 10 Mystery Challenge
Station 11 Communication (Accuracy and Timed)
Patrols will need to send a message to another one of their patrol via Morse Code and the other member will need to respond back with the answer
Station 12 Game
Scouting Heritage trivia questions
Station 13 Group event Wagon Relay timed
Each patrol members will need to ride in the wagon the length of the course then will need to change participants in the wagon. Each patrol will run the course 8 times one per patrol members. If a patrol does not have eight members then the patrol will have to have multiple scouts ride twice. A scout will only be allowed to ride twice during the race and all scouts must ride at least once.
Station 14 Observation trail (Accuracy and Timed)
Make your way and follow the signs
Station 15 Find the hidden treasure
Scouts will need to follow the clue to locate the hidden message, Scout will need to write down the clue they found and the message they found