TOKA TREKKO & BO STRIDSBERG´S HOME PAGE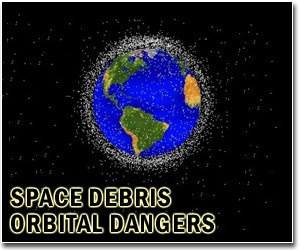 Oil-rich Brazil aims high with wind-power targets
Rio De Janeiro (UPI) Feb 20, 2013 - Oil-rich Brazil will likely have more wind power capacity than all its Latin American neighbors within less than 10 years, analysts say. Brazil already imports electricity from a dam operated jointly with landlocked neighbor Paraguay and has set out plans for alternative conventional renewable energy sources. A series of major offshore oil discoveries have set Brazil on course for risin ...more





http://www.seeddaily.com/reports/Nitrogen_tracking_tools_for_better_crops_and_less_pollution_999.html

The NiTrac sensor developed by Cheng Hsun Ho and Wolf Frommer of the Carnegie Institution for Science will enable non-invasive real-time monitoring of nitrogen acquisition in action in plant roots, providing a new tool set that can be used to improve nitrogen efficiency. The novel sensor technology is widely applicable and useful also for cancer and neurobiology. Image courtesy Cheng Hsun Ho and Wolf Frommer.
http://www.sciencedirect.com/science/article/pii/S0092867414001378
























Peepoople AB: Private Company Information - BusinessWeek 

investing.businessweek.com/research/stocks/private/snapshot.asp?...

Peepoople AB was founded in 2006 and is based in Stockholm, Sweden. Alsnögatan 3. Stockholm, 11641. Sweden. Founded in 2006. Phone: 46 8 55 60 09 30 ...




PeePoo bags render sacks of shit safe for shantytowns - Boing Boing 

boingboing.net/.../

peepoo

-bags-render-sacks-of-...

 

-

 Traduzir esta página

16 Sep 2011 – 

The Peepoo is in the form of a slim elongated bag measuring 14 x 38 centimeters. Within the bag there is a thin gauze layer measuring 26 x 24 ...









[PDF] 
 - [ 
Traduzir esta página
 ]
Utilizando materiais de construção de última geração, métodos de produção industrial e um processo de construção eficiente, é possível construir uma ponte em apenas duas semanas. Foi o que demonstrou o pesquisador Peter Harryson, da Universidade de Chalmers, na Suécia.

CANDEIA-(EREMANTHUS-ERYTROPAPPUS-DC-)-MAC-LEISH

O projeto manejo sustentável da candeia conta com o suporte financeiro do Ministério do Meio Ambiente, do Instituto Brasileiro dos Recursos Naturais Renováveis (IBAMA), do Instituto Estadual de Florestas – MG e do CNPq – PADCT – CIAMB.
Este projeto é desenvolvido pelo Departamento de Ciências Florestais da Universidade Federal de Lavras – UFLA – e pela Fundação de Apoio ao Ensino e Extensão – FAEPE.
World Bioenergy
Energy planting for the layman
Energy plantations are an increasingly popular source of biomass, but new crops require new technology, like specially developed planting machines. So how exactly do they work?
Read more
World Bioenergy
India and Uganda collaborate on biomass technology
Sub-Saharan African has the greatest bioenergy potential of any world region but at present this potential is vastly under-utilised. At World Bioenergy in Jönköping, Sweden the Stockholm Environment Institute organised a forum on biofuels for development in Africa. One of the speakers was Sunil Dhingra, Fellow at the Energy Resources Institute (TERI) in Delhi, India. He is the project leader of a programme of biomass energy pilot activities in Uganda.