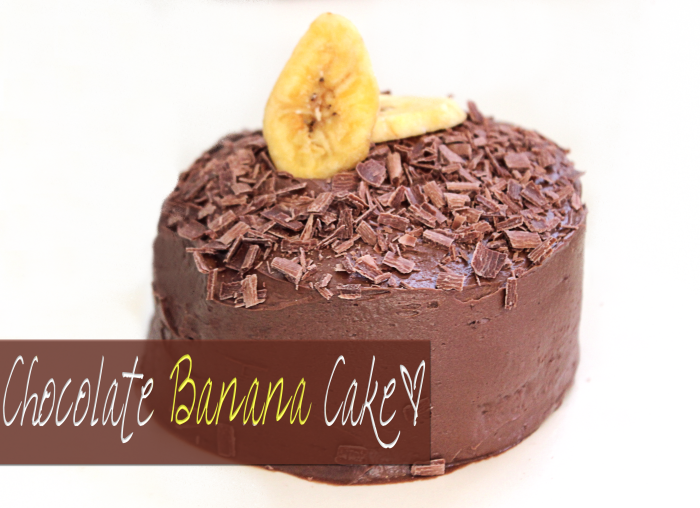 Layered Mini Chocolate Banana Cakes
by Angie Barrett January-20-2013
1 box chocolate cake mix
3 eggs
1/4 cup oil
1 1/2 cup water
1 can chocolate icing
1-2 bananas, sliced
Chocolate bar for curls *optional*
Banana chips for garnish *optional*
Instructions 

Mix the cake batter with the eggs, water and oil. (Or use your favorite chocolate cake recipe)
Line a cookie sheet (with sides) with foil. Pour batter into cookie sheet/baking sheet.
Bake at 350F. for 12 minutes. Remove cake once cooked, let cool.
Once cooled, remove cake from pan by lifting the sides of the foil.
Use a glass to mark the size for the mini layers on the cooled cake. 
Then use a small knife to cut out the circles. Place the circles of cake on a baking sheet and pop them into the freezer.
Let them sit in the freezer for about 10 minutes. 
Next stack the cake layers, adding layer of frosting and banana slices in between each layer of cake. Frost the entire cake with frosting.
Add chocolate curls to the top of the mini cake. (I used a vegetable peeler on the side of a chocolate bar to get he curls). *optional*
Add banana chips to the top for garnish*optional*
Yields: 4-5 Mini Cakes