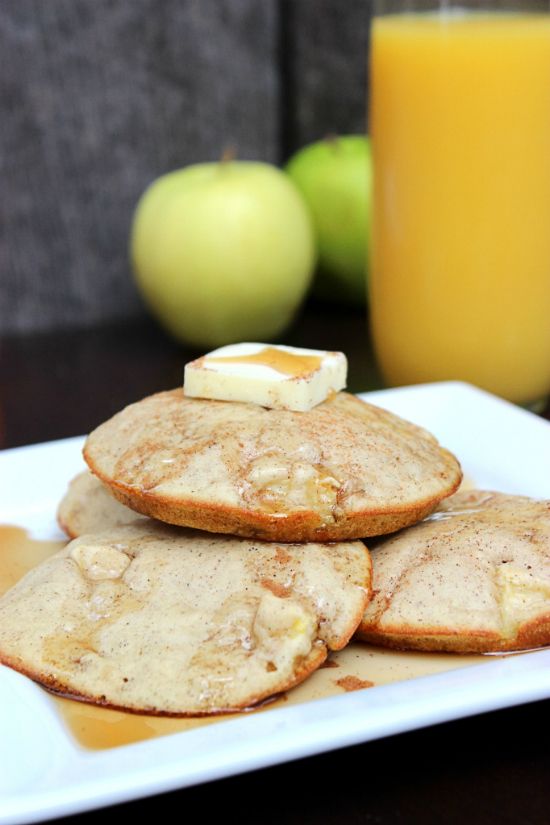 by Angie Barrett September-5-2012
www.bigbearswife.com





Ingredients 
2 cups all purpose flour
1 tablespoon baking powder
1 teaspoon baking soda
6 Nectresse Natural No Calorie Sweetener packets
1 tsp cinnamon
1/2 tsp salt
2 large eggs
1 tsp vanilla
1 1/2 cups milk
1/4 cup melted butter
1 cup chopped apple, peeled
Directions
Pre-heat oven to 350F.

In a medium bowl mix together, the flour, baking powder, baking soda, sweeter, cinnamon and salt. Set aside.

In another bowl whisk together eggs, vanilla, milk and melted butter.  
Add to dry ingredients and mix. Fold in apples. (I used my stand mixer to mix everything)
Spray a whoopie pan with non-stick cooking spray.
( if you don't have a whoopie pie pan you can just pour this batter into a large bar pan/cookie sheet with side and make a huge one and cut it into squares after baking)

Bake in a 350F oven for 8-10 minutes.
Remove and place on cooling rack. Continue until batter is gone. 
Yield: 12 Apple Cinnamon Pancakes