In my opinion one of the finest additions to Bicycling is the BOB YAK and IBEX Trailers. These will turn your Mountain bike, Road bike, Cruiser, almost any bike into a Freight hauler. In less than two minutes you can go from naked bike to Cargo hauler. You aren't stuck with racks and panniers and stuff loading down your bike until you wanna Haul something. I have used mine for camping, hauling, groceries, laundry, you name it. I love it. They keep improving. Little extras like the water bottle braze ons are a great addition. The waterproof bag that fits is a great extra also. I would buy at least one extra skewer if you have more than one bike or more than one rider in the family that might use it.

Bob Yak and IBEX installation is the same

Bob Trailer Installation is simple. You replace the rear QR skewer on your bike with the BOB Quick Release. Then put the fork of the BOB Trailer onto the spaces on the QR Skewer. Then you put the little retainer through the holes in the BOB fork and swing it up under the little black nub.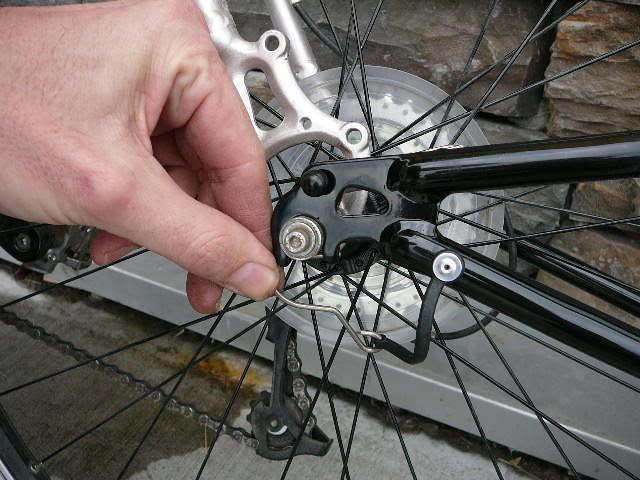 Bicycle Hangar 1801 Brooks Missoula, Montana 406-728-9537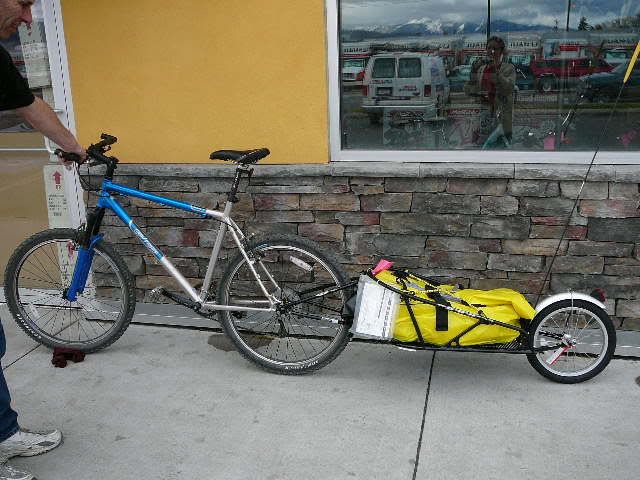 BOB YAK ready to Ride.
Check out the Water Bottle Cage Braze ons on the Frame ---These guys at BOB think of everything. There is another mount on the other side.
Yes we keep the BOB Trailer in stock. Bicycle Hangar Missoula, Montana