Bennett J Kireker New York
Subscribe to posts
For most NFL teams, the rookie draft is a great way for them to improve their roster in the short-term and the long run by filling immediate needs or getting players who have potential to grow into solid or great athletes in the future.
The New York Jets is a franchise that is in dire need of help from all kinds of sources. Since losing two straight conference championships from 2009 to 2010, the team has not yet been back to the playoffs.
Before the 2017 draft, they had a number of roster holes they needed to address.
One such weakness is their rotation of safeties, which included Calvin Pryor, the Jets' first round pick in 2014 who had been disappointing for much of the past three seasons. With the sixth overall pick this year, the Jets made an excellent move in picking Jamal Adams, the runaway best safety of this year's rookie class. The Jets were even surprised because everyone assumed that Adams would be selected anywhere between the second and the fifth pick.
Another glaring weakness on the Jets' roster is their lack of a quality quarterback. However, the team management decided to choose another safety, Marcus Maye, in the second round, and two wide receivers, ArDarius Stewart and Chad Hansen, in the next two rounds. It seems that the team is intent on developing two raw quarterbacks that are already on the roster, Christian Hackenberg and Bryce Petty.
This year, expectations are still tempered, because the team is not exactly built to contend for the Super Bowl yet.
Hi, my name is Bennett J. Kireker. I work in the agricultural equipment dealership business in California. However, I support New York sports teams, with the Jets being my favorite among them all. Read more about the team here.
If you're an entrepreneur and haven't watched "Shark Tank," then you are missing a lot. The show, in fact, has done wonders for small business operators and has dispensed great advice for entrepreneurs.
A little background. "Shark Tank" is a show that features a group of self-made multi-millionaires and billionaires referred to as "sharks," who invest in small businesses and help owners chase their dreams.
Here are four reasons you should start tuning into "Shark Tank" right now.
1. Mr. Wonderful is savagely honest
You'll love the cast of the show for their characters, but watching Kevin O'Leary, a.k.a Mr. Wonderful is just entertaining. He is probably the rudest out of them, and he knows it, and a lot of times, what he says totally makes sense. He doesn't hold anything back so when he says something, you'll know it'll go through.
2. Negotiations can be a learning experience
People come to into the tank expecting to cash in big but not offering enough equity in the company, according to the sharks. The sharks won't think twice telling people they are asking for too much money. The best is when the sharks turn this into a teaching moment.
3. You get to know a lot of useful products
The main idea of the show is to present new products that the sharks will invest into. You get to know what else is out there whether the sharks invest in them or not.
Image source: gazettereview.com
4. You get to see the sharks fight
One of the best elements of the show is that it's unexpected. Just when you think an entrepreneur is about to close a deal with one shark, another one swoops in and offers a better deal. The entrepreneur will almost always take it.
Bennett J. Kireker here, an agricultural salesman who roots for the New York Jets. For similar reads, click here.
After a long wait, the PS VR is finally here. With its arrival came the release of a number of highly anticipated games. Check out these games to try in PSVR:
1. Resident Evil 7
If you're a fan of horror series, then Capcom just upped the game by releasing the next entry in their long-running series in glorious VR. The game can be played in its 18-hour entirety in VR. You'll need a lot of courage to make it through the game this way, but go ahead, and you'll be rewarded with one of the finest horror games of this generation.
2. Star Wars: Battlefront - X-Wing VR Mission
It comes free if you already own the game. It may only last 20 minutes but fantastic nonetheless. This is a perfect example of what VR gaming is, putting you right in an x-wing fighter cockpit and transporting you directly into the Star Wars Universe.
3. Batman: Arkham VR
It is probably the best introduction to PS VR as a platform. While there isn't a ton of gameplay involved, it's a fantastic visual showcase that demonstrates the capability of VR gaming. There's nothing scarier than looking the Joker in his bright green eyes or standing inches away from killer croc. It's scarier than playing Resident Evil actually.
Hi there, Bennett  J.  Kireker here, massive fan of the New York Jets and VR gaming. Follow my blog for more VR updates.
The New York Jets has been a force in the National Football League, particularly the American Football Conference East Division. The team's headquarters can be found in Florham Park, New Jersey. They share their home, the MetLife Stadium in East Rutherford, New Jersey, with another New York football team, the Giants.
Back in its first years, the Jets were called the Titans and were one of the first teams in the American Football League. Their first home was the Polo Grounds, which they played in back in 1960. They became the Jets in '63 and moved to play in the Shea Stadium the following year. They became part of the new league that formed when the AFL and NFL merged in 1970. In 1984, the team then moved to the Meadowlands Sports Complex.
Glory first came in 1968, when the team entered the playoffs for the first time, and garnered much success by making it all the way to the third Super Bowl. There they met and beat the Baltimore Colts in a historic match wherein an AFL team defeated and NFL franchise in an AFL-NFL World Championship Game for the first time.
Since winning the Super Bowl, the Jets have made the playoffs 13 times and played for the AFC Championship four times. Their most recent appearance was in 2010 where they fell to the Pittsburgh Steelers. They never made it to the Super Bowl again, although fans remain optimistic.
Bennett J. Kireker here, an active supporter of New York-based sports teams (I LOVE THE JETS), even if I had already moved to California. Find out more about what I do by visiting this blog.
Virtual reality was only a dream once. People thought they could live in an artificial world inside a computer system. But through the advancement and evolution of technology, virtual reality has gotten more real than ever. Even in film, the topic of virtual reality still suggests man's longing for a world better than the one we have now. Here are some of the landmark films that touch on the topic of virtual reality.
The Lawnmower Man (1992)
The Lawnmower Man was a short story written by horror maestro Stephen King. It was adapted and made into a film that portrayed two men whose lives were changed by virtual reality forever. One was a simple-minded gardener, while the other was a researcher who experimented on him, creating a monster in virtual space.
The 13th Floor (1999)
The reason this movie flew under the radar was that it was released the same year as the next entry on this list. Though not as explosive and stylish as that one, The 13th Floor was as compelling as a sci-fi movie can get. The virtual world here is a lot like the United States in the 30s, and the people in it are as real as anyone we know. Great twists and turns make this film a must-see in the VR genre.
The Matrix (1999)
Arguably the most stylish action film ever produced, the Wachowski's masterpiece, The Matrix stands on top of a hill where it will remain for a long time. The film's unique spin on the virtual world had audiences philosophizing for months after its release. This is one of the best movies I've ever seen, and if you haven't seen it, then what are you waiting for?
Hi! I'm Bennett J. Kireker. I used to live in New York City, but I've moved to Pismo Beach, CA, where I've established my career in agribusiness. For more on VR, visit this blog site.
Hang gliding is a recreational activity which has developed a solid following throughout the years. Before the hang glider as we know it turned into the sophisticated contraption that is is now, it had to go through many years of evolution. Here is a bit of history about hang gliding.
In the interest of building a machine that made flight humanly possible, a man named Engineer Otto Lilienthal, made the first move towards this goal. Even if he did not become successful, his research was the point by which other innovators took off from, making him considered to be one of the forefathers of aviation. His design is now referred to as the hang glider.
In the 1920, further research was done in Europe, Australia, and the United States, as designers tested several wing concepts and the 'pendulum weight-shift control system'.
By 1948, the hang glider technology made a turn for the better when aeronautical engineer Francis Rogallo invented a self-inflating wing known as the flexwing or the Rogallo Wing. Although this was found to have been more useful by agencies such as NASA, the technology went noticed elsewhere.
Several proponents recognized this as an opportunity for the old hang glider's distinct airframes and control systems to be adapted to a Rogallo wing and be flown with weight-shifting.
From there, the hang glider technology made continuous shifts in design, as the ensuing models turned out to be more light, more durable, and easier to maneuver. While hobbyists are enjoying them today, improvements are continually being made on the legendary craft.
Hi. I am Bennett J. Kireker, an agricultural equipment salesman. The products I sell mostly come from Japan and are designed to help farmers get the most out of their land through state-of-the-art agricultural equipment. When I'm not working, I sometimes go hang gliding. For more updates, follow me on this blog.
The New York Jets have quite a history. They won the third Super Bowl in 1968, besting the Baltimore Colts, and becoming the first AFL team to beat and NFL side on a world championship stage. They have entered the playoffs 13 times and the AFC Championship four times. A big part of the Jets' success can be attributed to the superb talent that has donned their colors throughout the years. Here are some of the greatest Jets players of all-time.
Joe Namath
As the quarterback of the Jets from 1965 to 1976, he was the star acquisition that boosted both New York Football and the AFL. His run in Super Bowl III only added to his legend. He was a Pro Bowler five times, and a Pro Football Hall of Famer.
Curtis Martin
Curtis Martin was the Jets' star running back for seven years, from 1998 to 2005. He was signed as a restricted free agent from the New England Patriots, and the acquisition turned the franchise around. Martin rushed over a thousand yards a year until he began experiencing knee problems.
Joe Klecko
Joe Klecko was an unbelievably versatile lineman. He was part of the Pro Bowl four times. He was an All-Pro first team lineman, twice. He was so multi-talented that he was the first NFL footballer to be voted into the Pro Bowl for three different positions. It was this versatility that made him an invaluable member of the team.
Bennett J. Kireker moved to Pismo Beach, CA from New York to pursue his passion in agribusiness. He is a huge New York Jets fan. Read more on football and the Jets by subscribing to this Twitter account.
"If you think organic food is expensive, have you priced cancer lately?"


How organic is organic?
Organic food is defined as products – fruits, vegetables, dairy, grains, and meat, among others – that are grown and produced by farmers through organic procedures, without the use of chemicals and conventional fertilizers. In the United States, there is an official U.S. Department of Agriculture (USDA) label sealed into the product as certification that it has met the standards set for organic foods. There are different wordings for organic labels such as:

Image source: Pgeveryday.com
100% organic -- if the product is made from all organic ingredients
Organic -- if 95% of the ingredients are organic
Made with organic ingredients -- if at least 70% of the ingredients are organic
If the product contains less than 70% organic ingredients, it cannot use the seal or word
organic
on its label. Consumers may use these USDA labels to decide whether the price they're paying for a specific product is worth it.


Is it a healthier alternative?
Some people think that organic food is healthier because it has more nutritional value than conventional products. Unfortunately, this isn't so, at least for the majority of organic produce.
Organic food is considered a healthier alternative only because it has lesser pesticide contamination (7%), as compared to its counterpart (38%).
However, not taking away the possibility that organic has more nutrients than conventional products, some researchers found out that some organic vegetables indeed have more vitamins and minerals than the conventional ones. The same goes for organic strawberries, which are said to have more Vitamin C. This isn't the case for tomatoes though, as no nutritional disparity has been discovered.
When it comes to nutrition, experts also recommend consumers to not obsess over labels. Some food such as locally grown fruits and vegetables, and even backyard grown plants, sometimes do not get certifications. They can however, be considered as nutritious alternatives.


Whether or not to go for it
A person who hasn't gone organic yet may still ask if going for it is really worth it. Switching lifestyle and preferences when it comes to food - from conventional, aka what's easily available and what society is used too, to organic produce is a big leap.
There is, as usual, the issue of organic products' price range. It has never been denied, organic food is more expensive than conventional products. However, they say it's the price that people have to pay to consume healthier food. An investment of sorts. Or is it really?
                                                                                        Image source: Rd.com
Hi! This is Bennett J. Kireker. I used to live in New York City, but I've moved to Pismo Beach, CA, where I've established my career in agribusiness. I am an advocate of organic living, and am currently a supplier of organic fruits and vegetables to local restaurants. To read more topics on this, visit this blog site.
Welcome to the concrete jungle where dreams are made of! Truly, Alicia Keys has made it clear that there's nothing you can't do when you're out in New York. But what are the best things to do in the lively Big Apple? Here are some activities you'll surely enjoy—whether you're visiting alone or with company.
Visit the Brooklyn flea market

Everyone loves one-of-a-kind vintage items! You'll find a lot of those in the Brooklyn flea market. You'll also see other treasures like books, delicious food, and more!

Spend time in Sheep Meadow, Central Park
Whether it's a jog, a bike ride, much-needed "alone time", or a picnic with friends and family, you'll never go wrong with Sheep Meadow in Central Park. You'll enjoy nature and other beautiful city sites in this quiet area.
Have a gastronomic trip in Flushing, Queens
Queens is known for being a foodie's haven. Watch out for dim sum, sushi bars, and other exciting food finds!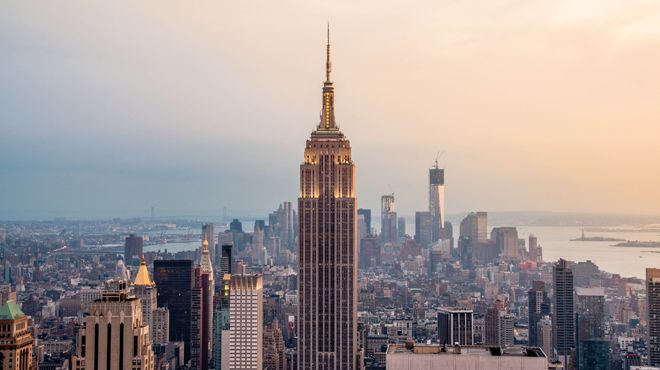 Image source: timeout.com

Watch a beautiful movie at the Film Forum
Cinephiles will love New York's Film Forum. They feature several movie genres from documentaries, provocative indie, and other critically-acclaimed pieces. The Film Forum has delicious snacks for sale, too.

Visit the Metropolitan Museum of Art

The Met houses over 2 million art works spanning 5,000 years of history. It's impossible for people to see everything in just a day, so it'll be better to take an art appreciation week for this.
See the flashing lights at Times Square
Experience city life at its peak. Take a good selfie, or have a Facebook profile photo-worthy shot at New York City's busiest spot—Times Square. The flashing lights and the crowd are a beautiful sight to see.
Hi there, I'm Bennett J. Kireker, and I hope you'll love New York as much as I do. Visit my Facebook page for more updates.