In the Papers
This page carries a mixture of recent stories from the popular press and from more 
specialised news media.
Dolly had began struggling with eating anything other than soft foods and according to the National Enquirer, could only eat soft food. This prompted the singer to research what her condition could be and feared it might be cancer.
Dolly chose to undergo preventative surgery to eliminate the risk of developing cancer in the future. Dolly believed she was at risk of developing oesophageal cancer.
The singer researched the condition and knew that without the surgery and treatment, developing the cancer was a reality for her. (Brinkwire)
---
Professor Madhusudan, professor of medical oncology and head of oncology service at Nottingham University Hospitals, said: "Oesophageal cancer is a type of cancer affecting the oesophagus, the long tube that carries food from the throat to the stomach.
"The cancer is challenging as it does not usually cause any symptoms in the early stages when the tumour is small.
"It's only when it gets bigger that symptoms tend to develop. It can then be treated with chemotherapy to kill the cancerous cells and shrink the tumour followed by surgery to remove residual tumour.
"Unfortunately, if oesophageal cancer is diagnosed at a later stage, a cure may not be achievable."
(Daily Mirror)
---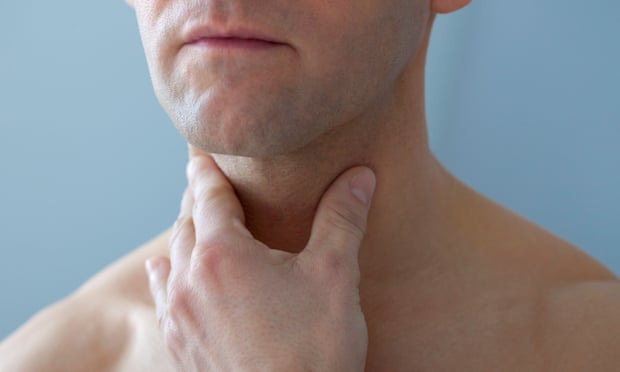 "
Currently, diagnosis of Barrett's oesophagus relies on endoscopy – an expensive and invasive technique. Now researchers said they have developed an "electronic nose" that can distinguish between patients with and without Barrett's oesophagus just by analysing their breath. The team said they hope the non-invasive approach could increase take-up of screening among those at risk of the condition – and hence reduce the number of cases of oesophageal cancer." (Guardian)
---
4 February 2020 Belfast oncologist reveals how immunotherapy can successfully tackle
 pancreatic and oesophageal cancers
Dr Richard Turkington's research could lead to new treatments for pancreatic and oesophageal cancers.
The new research project will study pancreatic and oesophageal cancers, which at present have extremely low survival rates. The five-year survival rate for pancreatic cancer in Northern Ireland is 4.9% and for oesophageal cancer it's 18.6%. (Belfast Telegraph)
Dr Richard Turkington, oncologist and cancer researcher at Queen's, who is leading the research, said the "pioneering" new project aims to determine how immunotherapy can successfully treat pancreatic and oesophageal cancers." 
[These] are two cancers which at present are hard to treat and have very low survival rates," he said.
Immunotherapy works by overcoming cancer cells' ability to hide from the body's immune system. It allows a patient's immune defences to identify and destroy cancer cells, but does not always work for everyone. (BBC News)
---
Heartburn is often thought to be just a nasty pain in the chest and throat that can be treated with over-the-counter remedies — but it can be a sign of a hidden killer. As a result of the ring of muscles above the stomach becoming weakened, acid can rise into the oesophagus, or food pipe, inflaming and eroding its lining. This may lead to Barrett's oesophagus, a condition in which cells lining the oesophagus are replaced by abnormal precancerous ones. Even worse, this can develop into cancer of the oesophagus, the fourth most common cause of cancer death in British men and the fastest-rising cancer in the developed world.  (The Times)
---
Dr Jason Dunn from St Thomas's describes his trials for treatment of Inlet Patch on BBC's One Show.
Watch from 05:00 to 09:30 for introduction to the initial trials of ablation to Inlet Patch and from 37:00 to 46:00 to see the results.
(BBC) 
---
3 January 2020 
What's the Link Between Acid Reflux and Kidney Disease?
"
many people with kidney disease have other factors that may increase their chances of having acid reflux"
"More episodes of chronic kidney disease were noted in populations of patients taking PPIs than those that did not (take them), but a direct causal relationship of PPIs and chronic kidney disease is lacking,"        
---
19 December 2019 
Heartburn symptoms: Six signs of heartburn and acid reflux - what are the causes?
A pharmacist will also be able to advise how best to treat heartburn.
You should see a GP if these lifestyle changes and pharmacy medicines aren't helping, or if you have heartburn most days for three weeks or more, as this could be a sign of something more serious.
Also see your GP if you experience other symptoms like food getting stuck in your throat, frequently being sick or losing weight for no reason.                                                                     (Daily Express)    
---
Lynn had been having trouble swallowing food in January but was not diagnosed with oesophageal cancer until June. She died five months later on November 10.
Tash, 43, is now raising awareness of the cancer and its symptoms. She said: "She mentioned to me in early January she felt something was getting stuck in her windpipe when she ate."
(Essex County Standard and Daily Gazette)
---
11 November 2019 
Cancer patients with the six deadliest forms of the disease are being 'neglected' due to lack of research funding, according to new report
Patients with deadliest cancer form are being 'neglected' due to lack of research

Pancreatic, liver, brain, lung, oesophageal and stomach cancer survival is 14%

Deadliest forms of the disease account for half of all common cancer deaths

Few treatment options for those with the least survivable cancers on the NHS
---
---
Zantac OTC and similar medications were pulled from shelves in September after the FDA released a statement saying the drug contained low levels of NDMA, a substance classified as a probable human carcinogen.
The FDA said on Friday its testing revealed the medication does not form the impurity in the digestive system after all, saying the amount of NDMA is similar to those in grilled or smoked meats.
(WIZ news (CNN))
---
28 October 2019 
What We Know about the Possible Carcinogen Found in Zantac
---
2 July 2019
From Western Mail.
(Click on image to enlarge article.)
(N.B. This relates to Sqaumous Cell Carcinoma rather than adencarcinoma)
(Story from Daily Mail, also covered in other news media today, refers to this research:
"Reflux is not caused by too much acid in the body, but by the valve called the lower oesophageal sphincter, at the bottom of the food pipe, not working properly," says Nicholas Boyle, gastro-intestinal surgeon at the Lister Hospital in Chelsea, west London. "It means that acids head in the wrong direction and back up towards the throat." (The Times)
"More than 5,000 patients have so far been registered on Ireland's first registry for Barrett's Oesophagus, of whom 254 had or developed early cancer that would in the past have required major surgery, the data from the registry shows. 
"Many of those on the register were treated with radio frequency ablation therapy, administered via an endoscope, sometimes in association with minimally invasive surgery. This new therapy has revolutionised care for those whose cancer was diagnosed at the earliest stage." (Irish Times)
---
3 January 2019 
'Revolutionary' breath test to detect cancer trial begins. (ITV News)
However, antacids don't treat the underlying cause and long-term use isn't recommended, so speak to you GP if you find you need to take antacids regularly."                                      (Daily Express)
"

Liz Chipchase feels "incredibly lucky" to be spending Christmas with her family after a clinical trial saved her life.

"The retired scientist, from Cambridge, felt fit and healthy when she signed up for the trial only for doctors to find a cancerous tumour growing in her throat." 

"

The 70-year-old, who had a history of indigestion and acid reflux, was contacted by her GP practice about the clinical trial, called BEST3, which is studying the effectiveness of the Cytosponge." 

(Cambridge Independent)

"

Eating smaller, more frequent meals could help, as could losing weight if you are overweight and sleeping with your chest and head above waist level." (Daily Express)
"If you have heartburn for a prolonged period, the exposure to the stomach acid can start to change the cells lining the oesophagus," explains Alan Moss, chairman of Action Against Heartburn.
"You can develop a condition called Barrett's Oesophagus where cells start to mutate and can become cancerous."                                                                                                                     (Daily Mirror)
---
"While people often blame spicy foods, these don't actually cause heartburn, although they can aggravate the symptoms. Fatty foods are more likely to lead to an attack as they sit in the stomach for longer and increase the chances of acid spilling into the oesophagus."
(BBC2 TV, "Trust me I'm a doctor")
(The Lancet - Gastroenterology & Hepatology)
---
A lot of time can pass between the discovery of Barrett's cells in the esophagus and the development of cancer, however, and doctors don't have a good consistent way of working out what will happen for each individual patient. " *Daily Mail)
---
17 September 2018 
We need to drive up survival rates for the most aggressive cancers
 "
Last week saw the launch of the 
Less Survivable Cancers Taskforce
 (LSCT), which comprises six charities – Action Against Heartburn, the Brain Tumour Charity, the British Liver Trust, Guts UK, Pancreatic Cancer UK and the Roy Castle Lung Cancer Foundation." (Daily Telegraph)
---
---


"MILLIONS of fans believe country music legend Johnny Cash died of a broken heart just four months after the death of his beloved wife June. But a pathologist now believes the real cause of death was heartburn."
"Researchers determined that a high dose of acid suppressant was superior to a low dose, and that taking aspirin with the high dose proton pump inhibitors showed a 20% overall risk reduction."
(From The Guardian but reported in other papers, result of AspECT trial reported in the Research pages.)
---
---
---