blog: the 88 steps
Subscribe to posts
from Vladimir Jankelevitch, 
Music and the Ineffable
(translated by Carolyn Abbate)
"Most people demand from music nothing more than light intoxication, which they need as background accompaniment for their free associations, a rhyme to support their musings, a rocking cradle for their ruminations."  -
"Music's point, whether a prelude, an impromptu, or a sonata, is not to go a certain distance in the minimum of time required and arrive at a destination as quickly as possible, like some rushed functionary planning his itinerary according to the principle of maximum efficiency; in this case, singing is unnecessary."
"Like an iridescent soap bubble that quivers and glows for a few seconds in the sunlight, music collapses the moment you touch it and does not exist, except as a highly dubious, fugitive exaltation in an opportune moment."
"Music does not lend us the blessings of the gods, but as the companion of happiness, laetitiae comes, and as the cure for sorrow, a consolation in affliction, it can rekindle a spark of joy, for an instant, and make each human being a demigod... It reveals to us our own profound joys, our unknown joys, the ones we never recognized, concealed as they were by care and hidden by petty emotions.  Like Aristotle's songs of purification, music gives us joy without shame, "harmless joy".
photo by Chris Cast
The old movie buff will find much to relish in this gem of a book, with black and white movie stills aplenty (many on a companion website) to make one yearn for the days when Hollywood actually cared about classical music.  Author Ivan Raykoff gives us essentially a lovefest of all things piano, in illustration of the premise that pianists and piano-playing were once the embodiment of romance on the silver screen and the popular imagination.  Who knew?  On today's screens we see more pianos trashed and dropped on cars, it seems, and more musicians portrayed as tortured eccentrics.  
But where is the 21st century analogue of Bette Davis and Mary Astor 'playing' Beethoven's Appassionata and a Tchaikovsky concerto?  Of Katharine Hepburn portraying 
Clara Schumann?   It beggars belief that classical pianism was once so very relevant-celebrated, even-that it was practically a dramatic character unto itself.   
The great pianist Paderewski is the star of this film directed by Lothar Mendes.  Yes, the plot strains credulity, with a plane crash conveniently stranding the great pianist at the Swedish country home of some of his most devoted fans.  Still, the film's message that great music provides the soundtrack to our lives is quite true and charmingly presented.  The lovely heroine Ingrid first heard Paderewski play the Moonlight as a child.  Years later, Paderewski plays it again to help Ingrid through a romantic crisis.  My favorite scene is the concert performance of Liszt's second Hungarian Rhapsody, complete, in a glorious Art Deco concert hall with great reaction shots of the snazzily dressed audience. 
Marc-Andre Hamelin is an artist usually described with awestruck superlatives such as 'formidable', 'magisterial', 'commanding'.  He possesses an iron-clad technique, immense repertoire, and a bulging concert calendar. Yet it wasn't always so, Hamelin revealed in a candid discussion with fellow pianist Charles Abramovic at Temple University on Tuesday.  His first manager was not proactive about getting him concert engagements, and his career foundered at the outset.  But nowadays Hamelin is hot.  He has recorded some 68 albums for the Hyperion label and occupies a special niche as  the champion of lesser-known composers such as Alkan, Medtner and Scharwenka.  Abramovic proved to be a congenial interviewer, covering a wide range of topics with his former Temple classmate in an afternoon event co-sponsored by the Philadelphia Chamber Music Society.  Growing up in Montreal, Hamelin was fascinated by his grandparents' player piano and loved pumping the mechanism into action.  Indeed, he grew so used to its quavering player piano sound that, he joked, he missed the constant tremolo when playing regular instruments.  He has even written three pieces for player piano, including this rumbustious Solfegietto a cinque based on  CPE Bach.  Eventually the conversation turned to softer subjects. Philadelphia's restaurant renaissance was praised, fond memories of Bain's Deli and Le Bec Fin were shared, and in a natural segue, Abramovic inquired about his colleague's experience with that most Canadian of delicacies, Poutine.  Though he now resides in Boston, Hamelin had to admit that he does indeed relish that north-of-the-border treat on occasion. It's not every classical music Q & A that leaves the listener with such a hearty appetite.                                                            

Nothing says summertime like al fresco music-making.  So it was great fun to participate in the Mendelssohn Club's inaugural
Sing and Play
, held at Smith Playground in Fairmount Park. The schedule of events: essay a slide on the impressively polished wooden slide, enjoy a swing on not one but two swing sets, and partake of pizza and refreshments. Then, sightread some Bach and Mendelssohn chorales for about half an hour, in the casual company of friendly singers. This sort of easy, breezy summer singing is all too rare in the non-summer world of micromanaged rehearsals and overscheduled musicians. But ah, what can compare to a little summer night's music in the great outdoors, preceded by a playground prelude?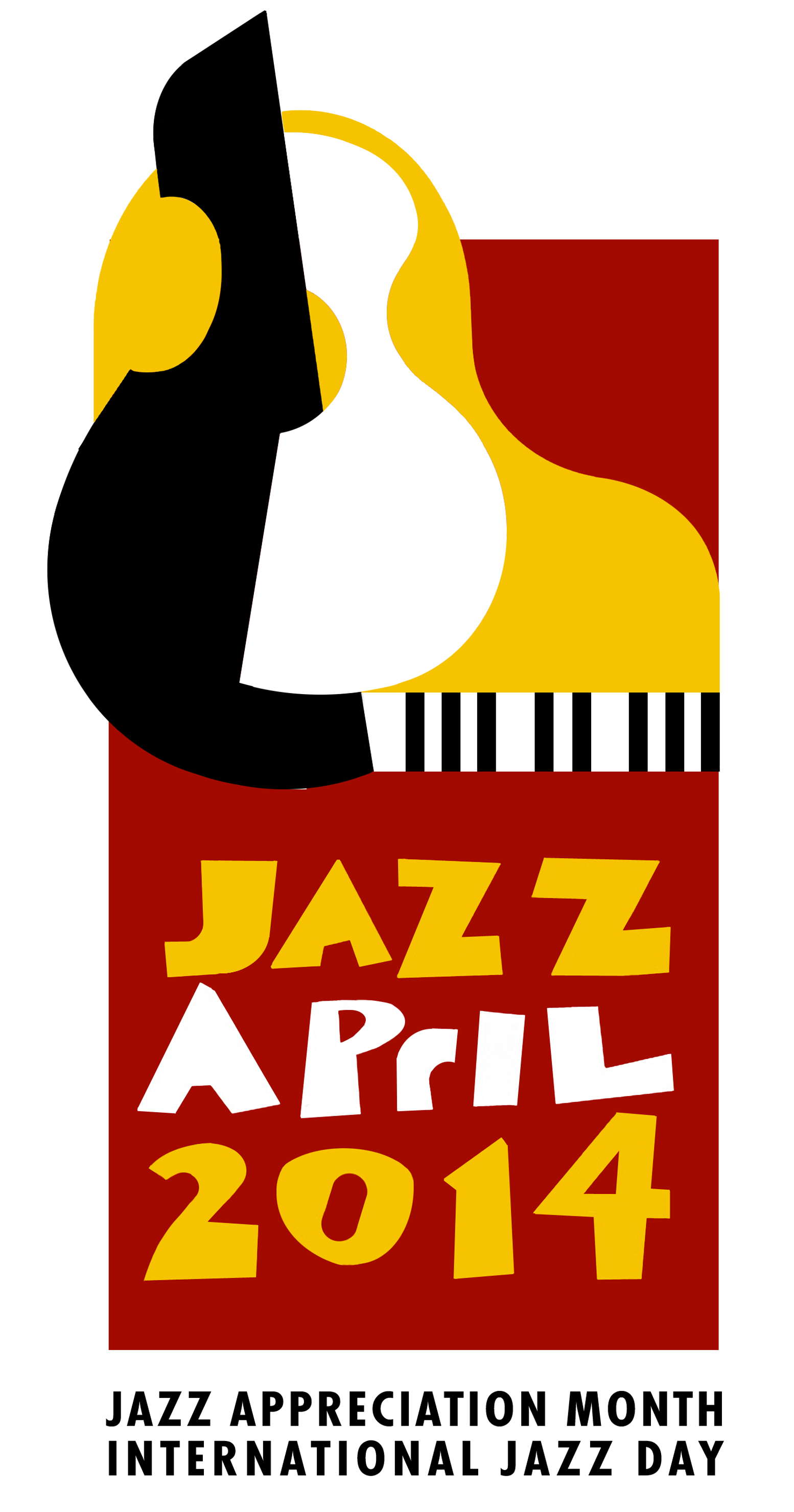 Jazz Appreciation Month
and our Grand Opening will be celebrated this weekend at the Red House Cafe. Not only are some of the greats like Louis Armstrong and Erroll Garner prominently displayed on our on our record display walls, we'll be featuring the rumbustiousness of stride piano, sultry jazz ballads, and more jazz stylings in the music-filled days and weeks to come!
They're not movie musicals but movies about music and musicians.  Congratulations to 20 Feet from Stardom and The Lady in Number 6: Music Saved My Life on winning Oscars!
Sheet music isn't exactly a growth industry these days. So it is heartening to see some new titles from stalwart
Dover Publications.
  Jazz Nocturne by Dana Suesse (edited by Peter Mintun), and Sounds for the Silents, a "compelling and diverse collection" of silent film music, caught my eye in the most recent Dover catalogue.