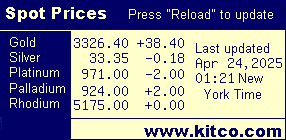 3 Locations to serve you:                                  
53 Milton Avenue 
Ballston Spa NY 12020
518-309-3810
The Village Mall store 3
204 Canada Street 
Lake George,N.Y.12845
(seasonal mid April to late October)
518-668-2400
Variety Retail                                                  Internet Division:
Aviation Mall                                                   35 Milton Avenue
578 Aviation Road                                         Ballston Spa, N.Y. 12020
Queensbury, N.Y. 12804
518-745-1207
WE ARE INTERESTED IN ALL COINS IMMEDIATE NEED FOR 
ALL GOLD JEWELRY! NOW BUYING ALL MILITARY
 COLLECTIBLES, ANTIQUES, WATCHES AND ANYTHING OLD!
Buying Complete Collections or Accumulations of Coins, Silver Coins, Mexican Pesos and Gold Pieces, U.S. Gold, Silver Rounds and more.
| | | | | | |
| --- | --- | --- | --- | --- | --- |
| Half Cents | Small Cents | Flying Eagle (1856-58) | Indian Head (1859-1909) | Indian Head 1859-1879 | Indian Head 1880-1909 |
| | | |
| --- | --- | --- |
| Lincoln Wheat Pennies 1909-1939 | Lincoln Wheat Pennies 1940-1958 | Mixed Lots |
| | | | | | | |
| --- | --- | --- | --- | --- | --- | --- |
| Large Cents | Early (1793-1796) | Draped Bust (1796-1807) | Classic Head (1808-1814) | Coronet Head (1816-1839) | Braided Hair (1840-1857) | Other |
| | | | | |
| --- | --- | --- | --- | --- |
| 2, 3 & 20 Cents | Shield Nickels (1866-1893) | Liberty Nickels (1883-1913) | Buffalo Nickels (1913-1938) | Jefferson Nickels 1938-1964 |
| | | | | |
| --- | --- | --- | --- | --- |
| Dimes | Half Dimes | Bust Dimes (1796-1837) | Seated Liberty Dimes (1837-1891) | Barber Dimes (1892-1916) |
| | | | |
| --- | --- | --- | --- |
| Mercury Dimes (1916-1945) | Mercury Dimes 1916-1931 | Mercury Dimes 1934-1945 | Roosevelt Dimes 1946-1964 |
| | | | | | |
| --- | --- | --- | --- | --- | --- |
| Quarters | Bust Quarters (1796-1838) | Seated Liberty Quarters (1838-1891) | Barber Quarters (1892-1916) | Standing Liberty Quarters (1916-1930) | Washington Quarters (1932-1964) |
| | | | | | | | | |
| --- | --- | --- | --- | --- | --- | --- | --- | --- |
| Halves | Early Halves (1794-1839) | Seated Liberty Halves (1839-1891) | Barber Halves (1892-1915) | Liberty Halves | Walking Halves (1916-1947) | Walking Halves (1916-1940) | Walking Halves (1941-1947) | Franklin Halves (1948-1963) |
| | | | | | |
| --- | --- | --- | --- | --- | --- |
| Dollars | Early Dollars (1794-1804) | Seated Liberty Dollars (1840-1873) | Trade Dollars (1873-1885) | Morgan Dollars (1878-1921) | Peace Dollars (1921-1935) |
| | | | | | | | |
| --- | --- | --- | --- | --- | --- | --- | --- |
| Colonial | Commemorative | Early | Modern | 1982-1994 | 1995-Now | Mixed Lots | Errors |
| | | | | | | | |
| --- | --- | --- | --- | --- | --- | --- | --- |
| Gold | $1, $3, $4 | $2.50, Quarter Eagle | $5, Half Eagle | $10, Eagle | $20, Double Eagle | Fractional, Pioneer | Mixed Lots |
| | | | | | | | |
| --- | --- | --- | --- | --- | --- | --- | --- |
| Mint Sets | Proof Sets 1936-1942 | Proof Sets 1950-1964 | Proof Sets 1965-1998 | Proof Sets 1999-Now | Mixed Lots | Rolls | Other Coins |
| | | | |
| --- | --- | --- | --- |
| BULLION | Gold | Platinum | Silver |