Cubism                                                                  March 23, 1887 -  May 11, 1927
Juan Gris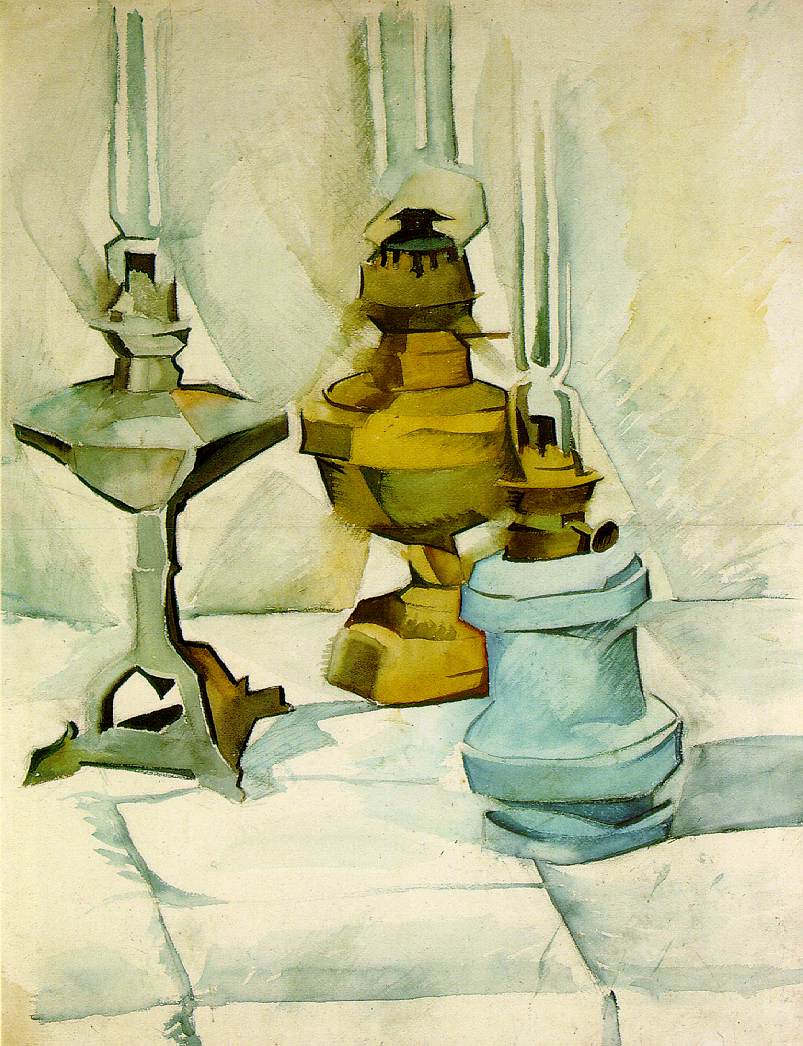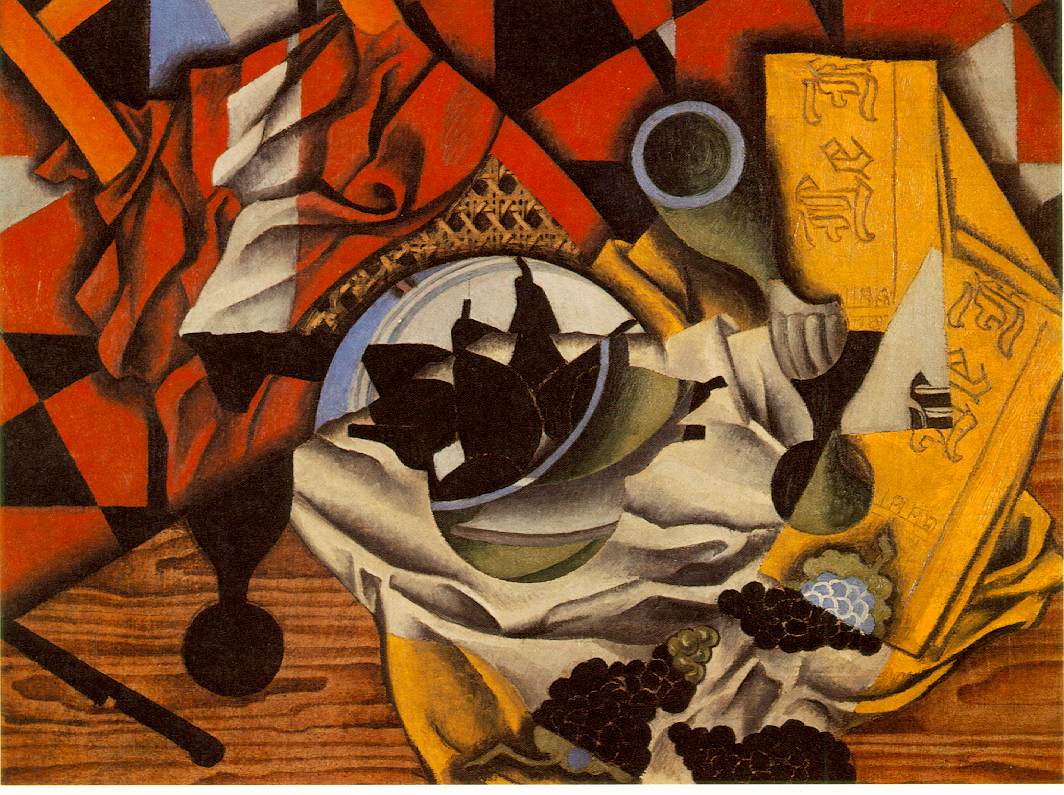 Three Lamps, 1910                            Pears and Grapes on a Table, 1913                                             Portrait of Picasso 1912
Juan Gris was born in Madrid and studied mathematics, physics and engineering before taking up painting in 1904. He moved to Paris in 1906 and made a living by producing cartoons for newspapers. He painted full-time from 1910 and by 1912 was exhibiting his works in the Cubist style at the Section d'Or exhibition. Among his contemporaries were Picasso and Braque.
By 1913 Gris was developing his own distinctive style. Incorporating decorative or printed paper into a picture (a technique known as 'papier collé') Gris produced works with a systematic eye, composing his works as an architect would design a building. He continued to work during the First World War and in 1919 he had his first one-man show at the Léonce Rosenberg Galérie l'Effort Moderne in Paris. From 1920 onwards he spent much of his time in the South of France due to poor health. He continued to paint, however, becoming more painterly as time went on, for example in 'Violin and Fruit Dish' (1924).
As well as paintings, Gris also worked on sculptures, drawings and set and costume designs for the ballets of Sergei Diaghilev. Gris' work was highly calculated and at the same time deeply lyrical. Working from the template of Synthetic Cubism he was able to create paintings which are highly distinctive and although not as famous as Picasso or Braque his work is important when considering the Cubist movement.