American Radio Relay League
The National Association for Amateur Radio
Sacramento Valley Section
Serving Alpine, Amador, Butte, Colusa, El Dorado, Glenn, Lassen, Modoc, Nevada, Placer, Plumas, Sacramento, Shasta, Sierra, Siskiyou, Sutter, Tehama, Trinity, Yolo & Yuba Counties in Northern California
Sacramento Valley Section is located in the ARRL Pacific Division.
Sacramento Valley Section Web Resources
ARRL National Page: www.arrl.org/Groups/view/sacramento-valley
Organization, Clubs, Calendar, Nets
Sacramento Valley ARES: www.sacvalleyares.org SV ARES Brochure
Facebook: www.facebook.com/ARRLSacramentoValley
Twitter: www.twitter.com/ARRL_SV
Thanks to Greg Kruckewitt KG6SJT for maintaining our Section ARES web page and for assisting with our Facebook page and Twitter feed.
Thanks to Les Cobb W6TEE for maintaining the Section Net list.
Submit Section News updates to kp4md(at)arrl.org
---
ARRL Conventions and Hamfests & Area Events
Date change: Saturday, May 20, 6:30-10:00 am - Reno Ham Swap & Hamfest, Reno, NV

May 19-21,

Dayton Hamvention

, Xenia, OH

Sunday, May 21, 7 am-12 noon - North Hills RC Hamfest, Elks Lodge, Carmichael
June 2-4 - Sea-Pac Convention, Seaside, OR
Saturday, June 17, Northern Nevada Radio Swap Meet, Minden, NV

Saturday, September 16, 7 am-12 noon - Western Placer ARC Hamfest, McBean Park, Lincoln

Saturday, October 1 - ARRL Exhibit at Golden Empire Pioneer Express District Scout Fellowship Weekend, Gibson Ranch, Elverta
Saturday, October 14 - ARRL Exhibit at Rocklin Mini Maker Faire, Sierra College, Rocklin
October 20-22 - 2017 Pacificon Division Convention, San Ramon Marriott
---
Past Section News Archive
---
Amateur Radio License Classes and Volunteer Exam (VE) Schedules
Class and VE Session Calendar
---
Getting Your Amateur Radio License
Amateur Radio Licenses in the United States are granted by the Federal Communications Commission after passing an exam at a Volunteer Exam (VE) session.
For information on testing, preparation and study materials, see:
---
Citrus Heights Ham-Cram Sessions
Posted January 5, 2017
Section member Joe Cardoza, KA6ROM, announces that his Citrus Heights VE Team will conduct their amateur radio Ham-Cram Technician License training and examinations on the fourth Saturday (except third Saturday in January) every other month at starting at 8:45 am at the LDS Church, at 7950 Hazel Ave, Orangevale, CA. This is the intersection of Hazel and Cherry Ave.
The Ham-Cram and Exam dates for 2017 are:

January 21st, 
March 25th, 
May 27th, 
July 22nd, 
September 23rd, and 
November 25th.
Joe Cardoza, KA6ROM, 916-725-6443, cardozas@comcast.net
---
Folsom ARRL Volunteer Exam 2017 Schedule
Posted December 16, 2016
Folsom ARRL VEC exams are held at 6 pm the third Thursday of each month except July, August and December.
Here is our updated exam scheduled for 2017:
January 19

February 16

March 16

April 20

May 18

June 15

July NO EXAM

August NO EXAM
September 21
October 19
November 16
December NO EXAM
All exams start at 6:00 pm.

Round Table Pizza (Small private room by the front door), 2793 E Bidwell St, Suite 100, Folsom, CA 95630
For information see http://ns6q.net/exams or contact Mike Kirkland, NS6Q at radio.ns6q@gmail.com.
73, Mike, NS6Q
---
Redding ARRL VE Schedule 2017
Posted December 1, 2016
The Redding ARRL VE Team will be hosting exams on the following Saturdays in 2017:
January 21
March 11 (changed)
May 20
July 15
September 16
November 18
Our exam sessions are now being held at the Shasta County Office of Emergency Services at 2486 Progress Drive in Redding. Exams start at 10:00 AM and candidates are encouraged to pre-register.

More information can be found at: www.reddingve.com or by contacting Steve K6KS at sjmosconi@gmail.com
---
SHINGLETOWN ARRL VE 2017 Schedule
Test Location:
Open Door Community Church, 33883 HWY 44, SHINGLETOWN, CA. 96088
Testing begins at 10:00 AM.
Candidates should arrive 15 to 30 minutes early. We accept walk ins.
Contact:
Dar Walker W6IO, Shingletown ARRL VE Liaison, Wa6mxh@frontiernet.net, 530-474-3087
TEST SCHEDULE:
2016: Dec 17
2017: Feb 18th, Apr 15th, Jun 17th, Aug 19th, Oct 21st, Dec 9th
Dar Walker W6IO
---
Other ARRL VE Sessions - Schedule List

BARK Repeater Club - Quarterly - Woodland
Carmichael Elk Lodge ARRL VE - 3rd Sat. at 0700
SFARC ARRL VE at Granite Bay Raley's - 1st Sat. at 0800
---
Amateur Radio Parity Act of 2017 - HR 555
LATEST NEWS: On Monday January 23, 2017 the US House of Representatives suspended their rules and passed the Amateur Radio Parity Act of 2917 by unanimous consent. This action now sends the bill to the US Senate for its consideration.  Read more here.
The Amateur Radio Parity Act
---
50 W PEP Maximum Power Limit Area on 70 cm
A little recognized portion of FCC Part 97 regulations applies to 420-450 MHz operations in most counties in our Sacramento Valley section:
47 CFR §97.313 (f) No station may transmit with a transmitter power exceeding 50 W PEP on the UHF 70 cm band from an area specified in footnote US270 to §2.106 of part 2. The indicated affected areas are specified in http://www.arrl.org/us270, in the State of California within a 240-kilometer (150 mile) radius around locations at Beale Air Force Base, California (latitude 39°08' North, longitude 121°26' West).
More information on the additional impact on 70 cm repeater stations is at http://www.narcc.org/NARCC-ARRL-PAVE-PAWS-Update-2014a.pdf
The Amateur Radio Service shares the 70 cm band on a secondary basis with the US Government which has priority. The US Department of Defense routinely monitors and locates signal sources on these frequencies.  Our voluntary cooperation is mandatory to avoid interference with the Pave PAWS (Phased Array Warning System) radar at Beale AFB and thus to assure our continued access to these frequencies.
May 2017 News
From the Section Manager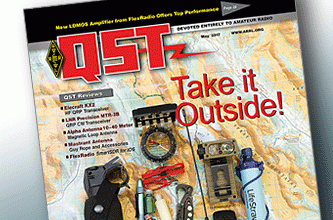 Here are the latest news from our section clubs and members.
Section Manager Nomination
Thanks to the members who have endorsed and submitted the nomination for my re-election as Section Manager. I appreciate your confidence and support and will gladly continue serving as your Section Manager if you so desire.
From arrl.org: "Whenever more than one member is nominated in a single section, ballots will be mailed from Headquarters on or before July 1 to full members of record as of June 10 which is the closing date for nominations. Returns will be counted August 22. Section Managers elected as a result of the above procedure will take office October 1."
"If only one valid petition is received from a section, that nominee shall be declared elected without opposition for a two-year term beginning October 1."
April 20 Section Net Report
Thanks to Steve Sweetman, K6TAZ, who served as Net Control and to all who participated in the April 20 Section Nets. Twenty one stations participated in the 2 meter net over the WD6AXM repeater atop Sutter Buttes, and thirteen stations on the HF net on 3880 kHz LSB. The solar flux did not support a net on 5330.5 kHz.  This confirms the trend that we expect to observe during the next three years of decreasing solar activity of Solar Cycle 24.
Don't have an HF radio?  Tune in on the W6DRZ web receiver at Half Moon Bay or the W7RNA web receiver in Sedona, AZ.
Don't miss the Sunday May 21 North Hills Radio Club Hamfest at the Carmichael Elks Lodge.  The Hamfest opens at 7:00 am through 12 noon.  Roger and I look forward to see you at the ARRL booth.
Save the June 24-25 weekend to attend ARRL Field Day, amateur radio's premier public outreach event.  Be sure to add your public Field Day site to the ARRL Field Day Station Locator. Log on to http://www.arrl.org/field-day and click on the Field Day Locator link. Promote your Field Day event in your community and use hashtag #ARRLFD on social media.
Also mark your calendar for ARRL Exhibit and Special Event Station N6M at the Rocklin Maker Faire on Saturday, October 14 at Sierra College, Rocklin, CA.
We are currently recruiting for a new Affiliated Club Coordinator for our section. Please contact me if you are interested in assisting in this capacity.
Our website, Facebook and Twitter pages are a work in progress, and your suggestions and submissions are always welcome.
This website is visited most during the first week of each month, but do check back as it is updated weekly with late breaking news.
Roger and I look forward to see you at the North Hills Radio Club Hamfest at the Carmichael Elks Lodge on May 21.
73, Dr. Carol Milazzo, KP4MD
American Radio Relay League Sacramento Valley Section Manager
kp4md(at)arrl.org
You can always send compliments, suggestions and submissions for inclusion in our Section News to kp4md(at)arrl.org

---
Amateur Radio Exhibit at May 13 Girl Scouts STEAM Expo in Sacramento
Would you enjoy sharing your passion for amateur radio with girls who are curious about communications and electronics? On Saturday, May 13, from 2-6 pm hundreds of Girl Scouts of all ages will meet at the Sacramento Girl Scouts Heart of Central California, 6601 Elvas Ave, Sacramento, CA 95819 for their annual STEAM Expo celebrating women in Science, Technology, Engineering, Arts and Mathematics. Ours will be the first amateur radio exhibit at this annual event.
We plan to have a hands-on operational amateur radio station, literature about the ARRL, YLRL, Radio Scouting, and the new
Girl Scouts Radio and Wireless Technology Patch Program
.  Please contact Carol KP4MD at kp4md@arrl.net if you wish to assist at our booth.
The ARRL Sacramento Valley Section Amateur Radio exhibit at the Girl Scouts STEAM Expo in Sacramento, CA will use the station call sign KA6YLA on Saturday May 13 from 2100-0100 UTC. Listen for us on the YL calling frequencies 7033, 7233*, 7288, 14033, 14233 or 14288* kHz. (*primary frequencies)
---
Updates on AB-1222 Amendment Bill to Distracted Driving Law

Update on the CA Hands Free Law - AB 1785/CVC 23123.5, posted May 22, 2017
We have been fielding a number of inquires on if Amateur Radio (2-way radio) is exempt from the updated "hands-free" law that went into effect on January 1st of this year. The language of the legislation is "all inclusive" and tends to, by default, wrap 2-way radio use into the prohibition.
Amateur licensees in the Pacific and South West Divisions of ARRL have been working on this issue. The original bill's sponsor has been contacted a number of times. The CHP command has also been contacted. As a result, the CHP has issued a memo to its officers advising that "a radio installed and mounted in a vehicle with a wired hand microphone is not considered a wireless communications device........and therefore is not subject to enforcement under this section." That memo was issued on March 28, 2017.
More recently, the sponsoring assemblyman entered into the Assembly Journal a letter establishing the legislative intent of the law. Essentially, the letter states that common 2-way, wired radio use was not intended to be addressed by the newer hands-free law. This letter was published in the Assembly Journal on April 27, 2017.
Please note: Use of an HT would still be a violation. The radio must be mounted and the microphone be corded to the radio.
I have packaged the CHP memo and the letter to the Assembly Journal in one document.  Click this link to download.  Please pass it on. Amateurs should carry copies of these documents in their vehicles to present to law enforcement officials in case they are stopped. It may, or may not, prevent them from receiving a citation.
Please remember that not all law enforcement officers will be aware of these documents, and may not follow them. Amateurs may still be cited.
I would like to hear if any Amateur is actually cited under CVC 23123.5 for using Amateur Radio.
We can all thank the past SW Div Vice Director Marty Woll N6VI, Jim Aspinwall NO1PC, Norm Lucas WB6RVR, and others behind the scenes for their valiant effort to move this clarification forward. The effort is not over, as equally ambiguous language is being promoted in the revision to the law moving through the legislature now.
Please remind everyone that they must still not use their radios in a manner that detracts from their safe operation of their vehicle. Drivers can still be cited under the very broad "distracted driving" code section.
Thanks! 73, Bill Hillendahl KH6GJV, ARRL San Francisco Section Manager
Update by Jim Aspinwall, NO1PC, posted May 16, 2017
Jim Aspinwall, NO1PC, of the movement to amend the California Hands-Free Driving Law, has put out a call on http://www.no1pc.org/handsfree/index.html with instructions for radio amateurs and registered voters to contact their State senators now regarding the new amendment bill AB-1222 now under consideration as it will not adequately protect mobile radio operation.
Submitted by Jim Aspinwall, NO1PC, posted May 4, 2017
We will be directly emailing the entire Assembly - then aside from pushing the advocacy it's in the hands of the public going forward.
I will update on NARCC. I just sent a short update on the Change.org petition. That will reach 1600 and whoever they share it with.
This needs to get out to all ham clubs, repeater groups, SAR, OES, ACS, ARES, RACES.
We may have to repeat this for the Senate members specifically if this passes the Assembly untouched.
"AB1222 goes to the Assembly floor for vote SOON, inadequately amended. It *MUST* be fixed before it passes, or in the Senate.
We will be emailing the Assembly with our concerns, but that is not enough.
We all need to CALL our representatives and BE HEARD!
DO. NOT. WAIT.
A more complete update and instructions are at: http://www.no1pc.org/handsfree/index.htm
Thank you for your support !!!!!!
I wish to thank Jim Aspinwall, NO1PC, Norm Lucas, WB6RVR, Glen Pitts K6KJQ and Mike Morris WA6ILQ for their diligent advocacy and work with the office of Assemblymember Bill Quirk, the California Assembly and the California Highway Patrol, and for the rank and file ARRL membership and radio amateurs throughout California who have signed on to support this effort to correct the ambiguous language in the existing law.
The effort continues with some concerns over the language in the bill that will proceed to the California Senate.
For those who wish to keep updated on the status and contribute to the effort, I recommend Jim Aspinwall's detailed overview of the concerns and progress of the effort on his Hands-Free Information Site.
-Carol Milazzo, KP4MD
---
California Radio Amateurs Move to Amend Distracted Driving Law AB-1785
posted March 21, 2017
In the last two months since its posting, San Jose area radio amateur Jim Aspinwall, NO1PC's online grass roots petition to amend the ambiguous language in California's AB-1785 Distracted Driving Law has gathered over a thousand signatures in its support.
In a news story aired recently on KOVR-TV CBS13 Sacramento, Norm Lucas, WB6RVR, explained that the Distracted Driving Law was designed to curb smartphone texting while driving which has been identified as a safety hazard.  However, the ambiguous language in the law has also unintentionally rendered all commercial and amateur radio two-way mobile operation illegal in California.  The original author of AB-1785, California Assemblyman Bill Quirk (Assembly District 20) has confirmed that the law was not intended to ban amateur radio mobile operation and has recently introduced AB 1222, the purpose of which is to amend this law. Negotiations are underway and continuing between all of the stakeholders regarding appropriate language to modify this law.
In Ham Radio Now Episode 311
, Gary Pearce KN4AQ and David Goldenberg WØDHG interview Norm Lucas and Jim Aspinwall for an in depth look at the drafting of the California AB-1785 Distracted Driving Law and how it came to negatively impact on commercial and amateur mobile two-way radio operation in California. They also describe 
the growing community effort to bring this problem to public attention and to lobby the California legislature for an amendment to this problematic law.
ARRL Weighs In on New California 'Driving While Wireless' Statute
from arrl.org March 14, 2017
ARRL is recommending that Amateur Radio be specifically excluded from a California statute prohibiting the use of "wireless communication devices" while driving. ARRL Southwestern Division Vice Director Marty Woll, N6VI, is taking point on the effort to revise the statute, known by its legislative bill number AB 1785. It was signed into law last September, and it took effect on January 1, amending §23123.5 of the state's Vehicle Code.
"ARRL has received a huge volume of inquiries and complaints about this statute in particular, since its enactment," ARRL General Counsel Chris Imlay, W3KD, wrote in a letter to Woll to provide guidance in amending the California statute. "I would urge that you present this letter at any meetings you have with California State legislators on this topic, thus to bring the issues contained herein to their attention."
---
Amateur Radio Parity Act Speeds to U.S. House Passage, Heads to U.S. Senate
From the ARRL National Web Site, January 24, 2017
Just 10 days after being introduced, the 2017 Amateur Radio Parity Act legislation, H.R. 555, passed the U.S. House of Representatives this week on unanimous consent under a suspension of House rules. The bill's language is identical to that of the 2015 measure, H.R. 1301, which won House approval late last summer after attracting 126 co-sponsors, but failed to clear the U.S. Senate last fall as the 114th Congress wound down. The new bill, again sponsored by Rep. Adam Kinzinger (R-IL), was introduced on January 13 with initial co-sponsorship by Rep. Joe Courtney (D-CT) and Rep. Greg Walden, W7EQI (R-OR), who chairs the influential House Committee on Energy and Commerce.
"The grassroots effort of Amateur Radio operators across this nation in support of the Amateur Radio Parity Act has been remarkable, nothing like we have ever seen before," ARRL President Rick Roderick, K5UR, said. "To all hams, keep going! Now is the time to charge forward with that same momentum to the Senate. We can do it!" The bill arrives in the U.S. Senate with ample time in which to garner its approval through an education campaign.
Read the full story here.
---
Update from Bob Wortman, WB6VYH, Section Technical Coordinator

Updated April 29, 2017
Spring is upon us and maybe the weather will change too.
I will be at the Reno swap for all of you that need QSL cards checked. Be sure to check the rules and contact me before the event.
We will also headed North this summer a few times and maybe a trip to Kings NP. So if you're in that area and need cards check just let me know.
I also will be at Pacificon 2017 for the weekend and I'm sure that NCDXC will be there too. Stop by the table.
73 and good DX, Bob Wortman, WB6VYH
ARRL Pacific Division DXCC Awards Manager, Sacramento Valley Section Technical Coordinator, WAS Award Manager, VUCC Awards Manager
---
From Duane Wyatt, WAØMJD

Posted April 29, 2017
Call for Equipment Donations for Kid's "Radio Library"
Duane Wyatt, WAØMJD, is starting a Radio Library for local elementary school students who attend school workshops sponsored by the
A Touch of Understanding
disability inclusion and acceptance organization. This Radio Library will allow students parents to check out radios and accessories instead of books. The students parents return the amateur radio items to the library if the student loses interest in amateur radio or purchases his own equipment.
Duane is seeking amateur radio equipment donations to start this program. If interested please contact Duane at duanewyatt(at)hotmail.com
Duane Wyatt, WAØMJD,
duanewyatt(at)hotmail.com

---
From Norm Lucas, WB6RVR,
Section Official Observer Coordinator

Posted January 11, 2016
Do you have what it takes to be an ARRL "Official Observer?"
Update October 12, 2016 - The ARRL and the FCC are currently working together to update and to make changes to the Official Observer/Amateur Auxiliary program. Because of these expected upcoming updates and changes, ARRL has placed a temporary hold on applications for new Official Observers and Official Observer Coordinators at this time.  Read more here.
The Official Observer (OO) program has been sponsored by the ARRL for more than 85 years to help Amateur Radio operators assist each other to operate their stations in compliance with Federal Communications Commission (FCC) regulations.
Official Observer appointees have assisted thousands of Amateur Radio operators to maintain their transmitting equipment and comply with operating procedures and regulations. The object of the OO program is to notify amateurs of operating and technical irregularities before they come to the attention of the FCC and to recognize good operating practices.
The OO program serves as the first line of "eyes and ears" for the FCC. It is the backbone of the Amateur Auxiliary. OOs are certified in the Auxiliary by passing a mandatory written examination.

---
FCC Issues Amateur Radio Service Rules for 630 Meters and 2,200 Meters

From arrl.org, posted March 31, 2017
It's been a long time coming, but the Amateur Service will get two new bands in the near future. The FCC on March 28 adopted rules that will allow secondary Amateur Radio access to 472-479 kHz (630 meters) and to 135.7-137.8 kHz (2,200 meters), with minor conditions. The FCC Report and Order spells out the details. It allocates 472-479 kHz to the Amateur Service on a secondary basis and amends Part 97 to provide for Amateur Service use of that band as well as of the previously allocated 135.7-137.8 kHz band. The R&O also amends Part 80 rules to authorize radio buoy operations in the 1900-2000 kHz band under a ship station license. Just when the new Part 97 rules will go into effect is difficult to determine just yet; more on that below.
Read the full story at http://www.arrl.org/news/new-bands-fcc-issues-amateur-radio-service-rules-for-630-meters-and-2-200-meters
---
Update on FCC Deliberate Interference Case

Posted April 4, 2017
Recent filings related to a long-standing FCC case regarding deliberate interference on 3908 kHz is posted on the FCC website at https://www.fcc.gov/ecfs/search/filings?proceedings_name=08-20&sort=date_disseminated,DESC.
Additional information related to this matter is posted on the ARRL News http://www.arrl.org/news/fcc-levies-25-000-fine-on-california-radio-amateur-for-deliberate-interference.
---
FCC Seeks Solar Array Interference Complaints

Submitted by Mike Kirkland, NS6Q, Posted February 14, 2017
I have been working for over a year to resolve an interference issue caused by a solar array a few houses down (daytime VHF noise level S9+ during the day).
In the mean time I talked with Ms Chen at the FCC. I mentioned that solar array interference is a big issue for hams. She said that I was the only one she knew about. She asked me to spread the word and have hams with solar array interference issues to do the following.
Create an interference complaint with the FCC about your solar array interference issue at: https://consumercomplaints.fcc.gov/hc/en-us
Email her with the specifics of your solar array interference issue.
Be sure to include the complaint ticket number and why you believe the solar array is the source of the interference issue.
Deborah Chen, Federal Agent / Electronics Engineer, deborah.chen@fcc.gov
For everybody with a solar array interference issue, the FCC is listening and wants to hear from you.
73, Mike, NS6Q
ARRL and the FCC have a cooperative agreement in radio frequency interference matters.  You may submit complaints together with your supporting documentation to ARRL EMC Engineer Mike Gruber W1MG who then files the report with the FCC Gettysburg office.  More infomation is posted under the "From the Section Manager" notes in the November 2016 Section News - Carol KP4MD
---
Pot grow lights interfere with Ham Radio

Submitted by Rene Smythe, WB6PSY, Posted March 4, 2017
http://bigstory.ap.org/article/c1b607bfbbab459ba9e21d4c282996e4/growing-problem-pot-lights-give-ham-radio-operators-buzz
I have experienced this interference for the past few years. I found the interference by swinging my 10m Yagi monobander around until the noise became over S9. I then went outside to see where the beam was physically pointed and discovered a garage where indoor pot is being grown. The lights are on a time cycle so the interference comes and goes. 40º degrees in either direction takes the noise out.
Now that marijuana is being legalized in more states, more hams are going to experience this noise.
WB6PSY
---
Keep Our Digital Transmissions Legal on 60 Meters

Posted January 29, 2017
Our decreasing solar activity and residential antenna restrictions have attracted increasing numbers of radio amateurs to operate CW and weak signal digital modes on our lower HF frequencies including 60 meters. The five frequency channels that US amateur radio operators share on a secondary basis with US federal government users on 60 meters (5 MHz) pose unique requirements for CW and digital operators. As explained on http://www.arrl.org/60m-channel-allocation, US radio amateur emissions on our 60m channels must be precisely centered in the center frequency of each assigned channel, that is, 5332.0, 5348.0, 5358.5, 5373.0 or 5405.0 kHz. Thus, for example, a CW signal on channel 3 (USB Dial frequency 5357.0 kHz) must be precisely on 5358.5 kHz. The same ARRL page explains that all digital emissions must also be centered in the channel center.
This may appear unreasonable to radio amateurs because a 2.8 kHz channel can accommodate many digital and CW transmissions simultaneously, and requiring multiple stations to operate on the same exact frequency would result in mutual interference. The National Telecommunications and Information Administration (NTIA)* explains this requirement in https://ecfsapi.fcc.gov/file/7021871884.pdf which states: "Allowing multiple emissions within the necessary bandwidth of the widest authorized modes (2.8 kHz) increases the possibility of harmful interference from secondary amateur stations to primary federal stations, and would make it more difficult for a federal station to identify an interfering amateur station. In addition, NTIA is concerned about the aggregate equivalent isotropically radiated power from multiple amateur stations transmitting within a single 2.8 kHz channel. Accordingly, NTIA requests that 47 C.F.R. Section 97.303(h) continue to require that amateur stations transmit only on the five center frequencies allocated to the amateur service."  (See http://www.arrl.org/what-the-fcc-rules-say-97-303-h)
JT65
This screenshot photo shows JT65 signals received on 60m Channel 3 (5357 kHz USB dial frequency) from 0300-0309 UTC on January 29, 2017. In the photo, the 5357 kHz dial frequency is at 0 Hz on the left side of the waterfall and the 5358.5 kHz channel center is at the 1500 Hz mark. Decodes of several US radio amateurs are seen transmitting JT65 emissions simultaneously on various frequencies throughout the channel 3 frequency range 5357-5360 kHz. This is the familiar appearance of a JT65 waterfall display on all other amateur radio bands; however, it does not meet the NTIA requirement that each US radio amateur transmission be centered on the 1500 Hz mark (the 5358.5 kHz channel center frequency).
Richard Saunders, K6RBS, has posted the program settings for proper 60m JT65 operation here.
WSPR
The link
http://wsprnet.org/olddb?band=60&sort=callsign&reverse=on&unique=on
lists recent WSPR mode emissions on 60 meters. One can scroll down that list and see how many A, K, N and W call signs have been transmitting WSPR mode outside the authorized 60 meter center channel frequencies.  Many US WSPR transmissions are now being observed on the WSPR software default 60m frequency of 5288 kHz, a completely unauthorized frequency for US radio amateurs.
Each licensee has the final responsibility for the lawful operation of his or her station.  Unfortunately, the increasing automation in our radios has apparently accustomed some to falsely assume that the radio will correct for operator carelessness and ignorance of regulations.  Our cooperation with NTIA requirements is essential for our continued access to the 60m channels and for possible future access to the new ITU worldwide 60 meter allocation at 5351.5 to 5366.5 kHz. (See http://www.arrl.org/news/view/arrl-asks-fcc-to-allocate-new-5-mhz-band-retain-channels-and-current-power-limit and http://www.arrl.org/news/fcc-invites-comments-on-arrl-petition-to-allocate-new-5-mhz-band). Please be aware of these requirements if you intend to or currently operate CW or digital modes on our shared 60m allocations. The Amateur Auxiliary is documenting this matter and hopes to raise its awareness in the wider amateur radio community.
-Carol Milazzo, KP4MD
*The NTIA is the federal authority that coordinates radio spectrum use for the US military and federal government while the FCC serves in this capacity for civilian radio spectrum users.
---
May 13 - Sacramento County ARES Training

Posted April 29, 2017
The next Sacramento County ARES training and meeting is scheduled for Saturday May 13, 2017 from 9:00 am to 12:00 noon at the Sacramento Sheriff's Central Division, 7000 65th Street, Sacramento, CA 95823.
Vince Cracchiolo KI6NHP is the Sacramento County EC.
For more information, visit the Sacramento County ARES web site at www.saccountyares.org
---
Red Cross Award to ARRL Sacramento Valley SEC, Greg Kruckewitt, KG6SJT

Posted April 29, 2017
Greg Kruckewitt KG6SJT has been instrumental in the development of flmsg HTML custom templates of Red Cross disaster forms. These templates used with flmsg optimize disaster messaging communications over data circuits by removing form variable data, i.e., the message itself, from the overall form. Saved to a small object file, the message can then be moved efficiently over an HF, VHF, or UHF data circuit.
During the April Red Cross Disaster Leadership Council meeting, Mr. Robin Friedman, Red Cross Regional Disaster Program Officer, presented with Greg with a Certificate of Appreciation inscribed:
Greg Kruckewitt Award for Excellence Service to the American Red Cross Gold Country Region.
In recognition of your outstanding contributions for your many hours of effort developing Red Cross disaster forms templates suitable for transmission over digital radio circuits.  Your contributions reflect highly on the Red Cross mission and on the partnership between the American Red Cross and the Amateur Radio Relay League.
Photo caption: Mr. Robin Friedman presenting certificate of appreciation to Greg Kruckewitt KG6SJT.
---
Club and Member News
---
April was a busy month for the club. We assisted two bicycle clubs with communication for their rides in the country side. The first was the ride in and around Amador County which featured 1,500 riders on a 30 mile or 60 mile ride. The event went smoothly and any incidents where assistance was required was handled efficiently through the use of a radio operator riding with their club's "assistance vehicles". The second ride was two weeks later and covered several courses ranging from 30 to 120 miles in both Amador and El Dorado counties. This is a ride with some serious terrain but the event went well. Then there was a situation with a woman missing from her home in mountain terrain which involved a large number of personnel including a National Guard helicopter. The club ARES component was put on alert and provided support to that operation. The club meetings feature interesting presentations and a licensing class is planned for June for both Technician and General. 73, John Stettler, ACARC PIO
---
PRESIDENT'S MESSAGE
Hi everyone - I hope April's meeting went well with "Winter Field Day". I had a great time in Bordeaux, France. The trip was on UniWorld's river boat, The "MS River Royale". Unfortunately, I couldn't fit all of you in my suitcase, so I asked Paul McIntyre to give you my apologies. Touring the Bordeaux country side, I did look for anything that looked like an amateur radio antenna but didn't see one, unless it was disguised as a grape vine and there were millions and millions of those. My only disappointment was not seeing the insides of the WWII German U-Boat sub pen - (see image)
Anyway, back to the present. Field Day is 2 months away. The thought of operating only on batteries and solar systems for maximum points, has motivated me to give a presentation on "solar for hams" at the May meeting. I started building an off-grid solar system back in 2003, mainly motivated by the Enron fiasco 20 years earlier, where I was without of power for a week. My beginning off-grid system was small, but adequate to run a transceiver and supporting instruments as long as I had sun during the day to recharge the batteries if they were used. The current system has more storage power and panels to keep the batteries charged even with a few days without sun and supply power for things that require power 24/7. Hope you can make it to the meeting and find the presentation useful. Until then.
Photo caption: April 30 River City ARCS Fox Hunt Participants: Les Cobb, W6TEE, Tom Cutter, W6BS, James Chin, KK6FON and Dana Roper N6DTR
73, Ed, WA6QYO  Newsletter
---
Update from Yuba-Sutter ARC

Posted April 30, 2017
GENERAL MEETING
The next general meeting will be held May 2nd at the Caltrans Building in Marysville. Yuba Sutter Domestic Animal Disaster Assistance will be giving a talk about what they do and how radio plays a part.  Come to the meeting, help plan, and volunteer to help out.
Field Day is coming up June 24-25, 2017.  Chris McLain (KK6VZD) and Mark Peters (KA6FFM) scouted two potential locations to hold Field Day.  One was a private residence in Browns Valley and the other Sycamore Ranch.  Other possible locations are Hammon Grove and Live Oak High School.
Committee members are needed to help with planning such as dinner, set up, etc.  Also needed is loan of equipment and antennas to use during the event.
EDITORS COMMENTS
✓YSARC's new web page is: www.ysarc.net - click on the upper right-hand icon on the homepage to join the club's Facebook page. Past issue's of the VHN are available on our new website.
✓Send your ham related articles and pictures to share in your VHN. Pictures of ham shacks, antenna projects, antenna parties, etc. are appreciated KI6CSN@arrl.net or KF6FVP@arrl.net
---
Ongoing club activities - Thursday night net at 7:30pm / Elmer Net 1st & 3rd Wednesdays / Club Breakfast last Saturday / Board (6pm) and General Meetings 2nd Friday, monthly at 7:30pm / VE Exams first Saturday, monthly at 8am in Raley's Granite Bay. More information at: w6ek.org
VE team had 10 candidates resulting in 4 Technician, 1 General and 1 Extra class licensees.
Hamfest 2017 was a success and planning for Hamfest 18 is already underway. Thanks to everyone who came by the swap.
Field Day - Al, NI2U is the Chairperson and is looking for more volunteers. The club site at Nyack is on the ARRL Field Day Locator map. Hope everyone can drop by and enjoy the fun.
Club Library - Jim, WA8MPA has organized a book lending library, complete with cards. These books are available for checkout by club members. We hope to have information posted on the club website soon.
Extra activity - George, KG6LSB organizes our communications support of the neighborhoods. Next event will be Tour de Cure, the American Diabetes Association's bike run Saturday, May 20th
The Club Picnic will be held again in Applegate Park in August.
Greg, KO6TH not only gives us a satellite report each Thursday net, he also has been doing a video of each Tech 4 Ten and Main Program of each club meeting. They can be found by clicking on the menu item: W6EK Videos
Not being daunted by the lack of my audio files, we pressed on regardless and did the program for Sierra Foothills ARC April 14th.
This was a SWOT (Sidewinders on Two) oriented talk about what else can be done on 2 meters besides FM. The talk was dedicated to Larry, W6OMF/sk in his honor for making the SWOT group of Northern California a very active club.
So, grab something to drink, perhaps coffee so you don't fall asleep :) and take a look:
https://www.youtube.com/watch?v=vZt7BxSKDuE
73, Carl, WF6J, ARRL PIO  Newsletter
---
April and May have been good months for the EGFARC. We were treated to an excellent presentation at our April meeting on batteries by Steve Hartzel (w6obo). The changes in battery construction and capability over the last few years are overwhelming.
May is proving to be another one for the record. On May 10th we had a booth at the 60th annual Elk Grove Western Festival. Six of our members staffed a booth in the Park
It was cool at 8:00 am when we started setting up our radio stations in Space 110 amid hundreds of other displays. The legs on the pop-up overlapped our two neighbors—a hat vendor on one side and a pest control vendor on the other. Our sign was a little too large for us to put out front. But, it all worked out!
We had a 2m, a packet and a HF station set up. There was lots of chatter on HF.
We met some nice folks and had a chance to promote our club. One ham who has been checking into our net told us he had a membership application on his desk and will attend our meeting Saturday night. Another Ham from the bay area intending to re-locate to Elk Grove had lots of questions about EGFARC and ARES.
Photo caption: L/R. Cindy (kk6buy), Joel (ai6dg), Dave (wb6ylk), Mike (km6gmn)
Cindy (KK6BUY), Mike (KM6GMN), Joel AI6DG), Dave (WB6YLK), Chris (KG6JFO) and Paul (N6DRY) had a great time talking with the crowd and best of all getting to know each other on a more personal level! Thanks for your help!
TOM PRESTON (kq6eo) will be the speaker at our monthly meeting on May 13th . Tom will talk about MESH SYSTEMS. We look forward to learning more about the emerging mode. Our meetings are held the 2nd Saturday of each month at the Sacramento Sheriff's Central Division Community room located at 7000 65th Street, Sacramento, CA. 95823. The time is 7:00 pm. EVERYONE IS WELCOME!
Then, on June 10th some of our folks will be staffing a booth at the Galt Health and Safety Faire. Last year, we are told, there were over 1,000 kids at this event. Hopefully, we can interest some of them in Amateur Radio. Later that evening (at our monthly) meeting, ROD SORENSON (wa6nav) will be our speaker. Rod and his brother built an airplane (not a kit) and flew it to Australia. He will have a slide presentation showing the construction of the plane and talk about the Ham Radio Contacts they made during the flight.
73, Paul (n6dry)
---
Update from Oroville ARS

Posted May 8, 2017
The monthly meeting of OARS (http://w6af.org) will take place this Friday, 12 May 2017, 7 pm, at St. Paul's Parish Hall, 1430 Pine Street in Oroville. The doors will open at 6 pm for a social hour prior to the meeting. Bob Oden, K6RCO, while on a visit to the West Coast from Minnesota, is planning to attend this meeting, along with our repeater provider Josh Heide, K6ZRX. For the program, Vice President Ted, N6TBC, will be offering interested members a hands-on opportunity to construct a 2m ground plane antenna, just like the one he showed to the club last month. Agenda is expected to include the club's participation in the Fiesta Days Parade, taking place this Saturday and preparations for Field Day next month. Hope all can attend.
The OARS Monthly Breakfast will take place this Saturday, 29 April 2017, 9 am, at The Waffle Shop, 2107 Feather River Blvd (across the street from Applebee's) in Oroville. Hope to see everyone there. 73, Jim, W7XZ
73, Jim, W7XZ
---
Our meeting this month is Wednesday, May 10th. You can choose Lunch or Breakfast. (Denny's serves breakfast all day.)  Breakfast (or lunch) starts at eleven and the meeting will start at Noon.
The program is a continuation of TXFactor, Episode 15, the last half of which is on Amateur Television, (ATV).
Meeting as usual at: Denny's Restaurant, 7900 College Town Drive, Sacramento. Phone (916) 383-7071, Located at the southwest corner of Howe Ave. and College Town Drive one block North of Highway 50.
Please plan on attending.
---
Update from North Hills RC

Posted May 8, 2017
The next meeting for The North Hills Radio Club will take place on Tuesday evening, May 16, 2017.
This month's meeting will include a presentation by Bob Wortman WB6VYH.
Join us at our May meeting of the North Hills Radio Club, where Bob will discuss QSL cards as well as the various electronic means of QSLing including Logbook of the World.
Bob is an official "card checker".  So if you have any card which need verified, bring them.  Perhaps he will be willing to check them for you.
Club meetings are always held on the third Tuesday of every month, at the former (SMUD) building located at 5026 Don Julio Blvd, at the northeast corner of Don Julio and Elkhorn Blvds. The board meeting begins at 6:00 P.M., followed by the general membership meeting at 7:30 P.M.
See you there! From Doug Emerson, Vice-President, North Hills Radio Club. Amateur call sign N6NFF
NORTH HILLS RADIO CLUB's 42nd ANNUAL HAMFEST SUNDAY MAY 21, 2017 From 700am-1200pm At the Carmichael Elks Lodge #2103, 5631 Cypress Ave, Carmichael, CA. 95608. PRIZES will be announced each hour. Grand Prize is a Yaesu FT-60R Hand Held. Other prizes Astron power supply & Wouxun 2M/440 HT.
Directions: Interstate 80 to Madison then Right on Manzanita then RIGHT on Cypress we're 2 blocks on the right. K6IS Repeater Talk in: 145.190Mhz – 162.2Hz or 224.400Mhz – 162.2Hz
---
APRIL MEETING NOTES
There were 26 attendees by unofficial count at the April meeting, including 2 new members to the club.
CLUB TABLE AT COUNTY FAIR
As a direct example of the value of working the table at the fair, President Larry Latta, K6LRL, related how meeing John Gick WA6TNC at the club's fair booth convinced him to become a ham when he moved to Grass Valley.
So sitting there watching people walk by giving you funny looks as they try to decide whether you're talking with aliens has value. It's not the number of people who walk by that matters, but how we present ourselves as a fun and lively group to the few people who do take a minute to stop and say hi.
PHIL KEAST DIARY DONATED TO CLUB
Cal, AI6C, told us that Jim W6LG has donated the diary of Phil Keast 6DD(SK) to the club. Cal will scan it and post a PDF online, then is investigating donating the book itself to the Nevada County Library as a local historical artifact that they can preserve for all in the area who are interested.
Some initial scans are already up on the front page of the club website (ncarc.org). Included in the diary are Phil's contact logs from the 1920s
73, Walt, N6HNS        Newsletter
---
The CORRECT date for our JUNE meeting will be THURSDAY JUNE 1st. Please be sure to update your calendars.
APRIL REPORT:
The W6SFM Samuel F Morse Radio Club April meeting was called to order by club President Mike, N6MQL with 12 members in attendance.
In an effort to keep all of the clubs members and guests who were either unavailable or out of state / city closely involved, The SFM ARC now provides a LIVE FEED via our on-line LiveStream video services. This live feed can be found on the W6SFM.com homepage by clicking on the Live Feed! link at the top of our page. On-line turn out was slightly lower than last months 3 viewers, however the club held an audience with 2 views on the night of the meeting, and a few additional watching the recorded playback. A copy of our in-person meeting are made available on our LiveStream account or by going to the W6SFM Live Feed! link on our homepage. To watch the meeting, or any of our pre-recorded videos simply click on the play button that says "Watch again". You can then scroll to select the video that you would like to watch.
Member Norm, WB6RVR presented to us the latest update to the California "Hands-Free Public Safety Law" (ab1785). Other club business and ARRL news and information was discussed at the meeting along with the current band conditions based on our own personal on-air experiences.
Each Year in honor of April Fools day the W6SFM presents its annual Bogus Story Contest. This contest is geared around finding the most entertaining "bogus story". The story should be some stretch of the truth about the member telling it, or just something completely made up. The only important thing is, it should be Ham Radio related, and Entertaining to all. Out of the 8 participants, this years' unanimous winner was Carol KP4MD with her story, "How I came to love Radiotelegraphy".
For "show and tell", member Bob KJ6CA brought with him his QRP J36 mini-bug to display to the group. This TINY J36 bug has all of the adjustable features of its larger ancestors. Constructed of over 100 component parts, all tension limit and contact elements are present. Bright nickel-plated brass furniture, solid silver contacts, an operating "shorting switch" and many other features make this key truly unique at ¼ scale size.
Our next SFM ARC in-person meeting will be held at its normal time and location May 4th (followed by our June 1st meeting). The SFM ARC in-person meeting will be held in the Howard Crowley room upstairs at the Carmichael Presbyterian Church. More information including a Google Map is available on the homepage of our website. At our May meeting, we will be discussing the biannual W6SFM Bug Roundup Event and results of our Kids Day in the park event. We will also have a presentation on the importance of a proper station ground.
As always, we will have our Tech (show and tell) portion where members and visitors are asked to share their Ham Radio related items they find of interest. Feel free to visit our In-Person meeting with items that you purchased or were given that you would like to share with the group. Visitors are always welcome to join us.
Each Tuesday of the week 8:00 PM on 3.545 MHz the SFM ARC enjoys getting on the air with CW for our weekly Nets. You do NOT need to be a member of the SFM ARC to check into our nets and we encourage you to invite a friend to join us as well. Although our nets usually run around 13 wpm code, we are all happy to accommodate those that are slower and need us to oblige. If you are unable to copy Morse Code or need some code practice please feel free to visit our on-line LIVE streaming broadcast of both the Audio and a CW to Text decoding of the meeting. The "LIVE FEED" link can be found on our home page of our website.
Do you know someone in need of a Ham Club to call home? Perhaps someone that wants to learn Morse Code, are interested in CW or already know and use it, the SFM ARC would love to be their new Club home. Our in-person meetings are held each 1st Thursday of the month at 7PM. Please use the rear parking lot and entry for best access to the meeting. A map and directions can also be found on our website. We hope to see you at our next meeting!
Chris AI6U
---
Our Next Club Meetings are May 16, 2017. 5:30 – Board Meeting. 7:00 – Members Meeting. Woodcreek Oaks Golf Club, 5880 Woodcreek Oaks Blvd., Roseville, California
Scheduled Speaker and Topic: Carl First N6CKV will introduce us to Amateur Radio Emergency Service (ARES). There is much more to ARES than a couple of hams driving around with radios in their cars! Join us to find out more!
Club Meeting Location: WPARC conducts board and member meetings on third Tuesdays of each month. Members and guests with business to bring before the board are welcome to attend board meetings. Join us at Legends at Woodcreek Oaks Golf Club, 5880 Woodcreek Oaks Blvd., Roseville.
WPARC News
Tour de Lincoln - May 6
Roger K6OU is seeking volunteer Hams for Tour de Lincoln on May 6. Clear your calendar now and plan to help out at this annual event working as a SAG wagon on the course or operating from a fixed rest stop location. Many hands make for light work and shorter shifts. Sign up at a club meeting or directly with Roger K6OU by email or telephone (916.768.7532).
On Deck: Field Day 2017 - Jun 24+25
Excitement is building for Field Day again this year. A crew will head up to Gary WA6IKE's QTH high atop the foothills overlooking Lincoln and the valley to staff the radios again this year. (See last year pictures below) Would you like to join us? Come to our June meeting as we discuss final preparations, just in time for the big weekend.
WPARC 2017 Hamfest - Sep 16
WPARC 2017 Hamfest will be Saturday, Sep 16. Start setting your ham radio treasures aside for their next owners, and plan to attend this annual event. Be thinking about volunteering a few hours to make this year another success!
Tour de Rocklin - Sep 30
Bill KJ6YCO brings word that the Tour de Rocklin returns this year on Saturday, Sep 30. This is another premier cycling event in our area and WPARC will be there to support it. Save the date to provide support at net control, as SAG in your vehicle, or at a check point along the route.
WPARC on Facebook and Twitter
Check us out on Facebook and Follow us on Twitter (@k6pac)
---
The Prez' Says
QST de KA6GND
A special thank you to Dorothy Post, Evelyn Weir – K6QXC, Kathy Favor – K6FAV and Dale Anderson – KK6EVX for organizing the ham participants in this year's Wildflower Bike Ride – your work on this is greatly appreciated!
Greetings to all! This month we have one of the most fun meetings of our year - the annual GEARS Auction. At our meeting on Friday May 19th our meeting will pretty much just be the fun-filled auction. Start going through your ham-related goodies that you can part with, as it just may be that something that someone else will treasure. Bring it to the meeting and if you need to, put a minimum bid amount on it. All GEARS asks is that at least 10% of the selling price go to GEARS, as this auction is a big fundraiser for our club. Some choose to donate the entire selling price to the club – your choice. There will be at least 2 estate sales of hams that have become silent keys (passed away) and their families have donated their ham gear and accessories to GEARS. Bring your cash and/or checkbooks to the auction, there just may be one or more items that you just cannot live without in your station!
Another biggie for the year is next month – the annual ARRL Field Day. It will be held Saturday and Sunday, June 24th & 25th, location yet to be decided. This is an opportunity for us to set up stations out in the "field" under less than optimal conditions and have a great time making contacts on different bands and modes, honing our skills and meeting new friends. Mark your calendar and get in touch with Michael Favor, N6FAV if you would like to help in some way.
Hope to see you and talk with you soon, Larry Marcum, KA6GND, GEARS Club President, ka6gnd@gmail.com, 530-345-5399  Newsletter
---
Six Meter News from Don Righello W6PJJ

posted May 2, 2017
For those of you who chase DX for the purpose of working DX, and not collecting paper this may be of interest to you.
Today May 1, 2017, like most any day, I am in the garage putzing between the Ham Station and the work bench building or fabricating something… As a rule, I turn on the Yaesu FT-847 with the band switch turned to the 50 MHz band. I regularly listen to 6 Meters for Sporadic E openings. The band was open to the mid-west and the Dakotas and for number of hours… after that, the Beacons continued to arrive at my receiver the most predominant… on 50.0773 a Beacon from Kansas, N0ll/B in EM09ow.
I worked a station in Mitchell, NE WD0BQM in DN81cw, he was S7-S8, he gave me a 5/5 signal report, Jim is located next to WY and CO. I heard about ten stations on the band on CW and SSB off-and-on for over an hour. Now it is 00:19 GMT and the Beacon Station is still coming in. So, for those who claim the bands are in terrible condition you're simply not listening or transmitting. Many operators huddle around the RX and say, the band is dead but if most are doing the same thing… just listening, of course the band sounds dead. No one is transmitting, and many operators today cannot copy CW so the Beacons serve no purpose for the deaf.
Listen more, the results may be beneficial to your Logbook.
Good DX to all. 73, Don W6PJJ
---
May 6 - N6HCH Silent Key Estate Sale in Galt

Submitted by Steven Bickford, N6AE, posted May 1, 2017
There will be a Silent Key estate sale for the equipment of Charles Marshall, N6HCH, member of the Lodi Radio Club who passed away in June 2016.
Time: May 6th, 9 am to 4 pm. Place: 12857 Cherokee Ln., Galt, CA 95632. For sale are lots of electronics, radios, 2 antenna towers, etc.
If you have questions, please call John Marshall 925-381-5893.
---