American Radio Relay League
The National Association for Amateur Radio
Sacramento Valley Section
Serving Alpine, Amador, Butte, Colusa, El Dorado, Glenn, Lassen, Modoc, Nevada, Placer, Plumas, Sacramento, Shasta, Sierra, Siskiyou, Sutter, Tehama, Trinity, Yolo & Yuba Counties in Northern California
Sacramento Valley Section is located in the ARRL Pacific Division.
Sacramento Valley Section Web Resources
ARRL National Page: www.arrl.org/Groups/view/sacramento-valley
Organization, Clubs, Calendar, Nets
Sacramento Valley ARES: www.sacvalleyares.org SV ARES Brochure
Facebook: www.facebook.com/ARRLSacramentoValley
Twitter: www.twitter.com/ARRL_SV
Thanks to Greg Kruckewitt KG6SJT for maintaining our Section ARES web page and for assisting with our Facebook page and Twitter feed.
Thanks to Les Cobb W6TEE for maintaining the Section Net list.
Submit Section News updates to kp4md(at)arrl.org
---
ARRL Conventions and Hamfests & Area Events
March 31-April 2,

Nevada State Convention

, Las Vegas, NV

April 21-23, International DX Convention, Visalia, CA
April 29, 8 am -12 noon - Valley of the Moon ARC Hamfest, Sonoma, CA 
May 19-21, Dayton Hamvention, Dayton, OH
Sunday, May 21, 7 am-12 noon - North Hills RC Hamfest, Elks Lodge, Carmichael
June 2-4 - Sea-Pac Convention, Seaside, OR

Saturday, September 16, 7 am-12 noon - Western Placer ARC Hamfest, McBean Park, Lincoln

Saturday, October 1 - ARRL Exhibit at Golden Empire Pioneer Express District Scout Fellowship Weekend, Gibson Ranch, Elverta
Saturday, October 14 - ARRL Exhibit at Rocklin Mini Maker Faire, Sierra College, Rocklin
October 20-22 - 2017 Pacificon Division Convention, San Ramon Marriott
---
Past Section News Archive
---
Amateur Radio License Classes and Volunteer Exam (VE) Schedules
Class and VE Session Calendar
---
Getting Your Amateur Radio License
Amateur Radio Licenses in the United States are granted by the Federal Communications Commission after passing an exam at a Volunteer Exam (VE) session.
For information on testing, preparation and study materials, see:
---
Sacramento Amateur Radio Technician and General License Classes
Posted February 5, 2017
The Sacramento Sheriff's Amateur Radio Program will offer the following at the Sacramento Sheriff's Central Division, 7000 65th Street, Sacramento, CA 95823.
A seven session class for the Technician class license from March 6 through March 24
An eight session class for the General class license from April 3 through April 28
Class duration is from 6-9 pm.
For further information go to http://sacsharp.org/ham-classes or email nm3s@fastmail.com

---
Citrus Heights Ham-Cram Sessions
Posted January 5, 2017
Section member Joe Cardoza, KA6ROM, announces that his Citrus Heights VE Team will conduct their amateur radio Ham-Cram Technician License training and examinations on the fourth Saturday (except third Saturday in January) every other month at starting at 8:45 am at the LDS Church, at 7950 Hazel Ave, Orangevale, CA. This is the intersection of Hazel and Cherry Ave.
The Ham-Cram and Exam dates for 2017 are:

January 21st, 
March 25th, 
May 27th, 
July 22nd, 
September 23rd, and 
November 25th.
Joe Cardoza, KA6ROM, 916-725-6443, cardozas@comcast.net
---
Morse Code Beginners' Class
Posted March 4, 2017
The Samuel F Morse ARC would like to announce that we will once again be running our CW beginners course. This course will be 10 weeks long held once a week for 2 hours (7PM - 9PM) each Wednesday evening in Carmichael. If you or someone you know are interested in taking our CW class we encourage you to sign up NOW. This class is made available to EVERYONE that wants to take it. You do NOT need to be a licensed operator to join our class. We have locked a date of April 5th - June 7th. In an effort to give everyone personalized attention, seating will be very limited and on a first come first serve basis. We would urge you to notify your members as soon as possible so they don't miss out.
Everyone can benefit from this course! For those with no Morse Code knowledge this is an excellent course where you or your friends will be taught the complete International Morse Code alphabet, numbers, pro-signs, how to adjust and send on a Morse Code straight key and more interesting general information than one brain can store! The goal of our course is to have all students up to speed around week 6, and on the air! This is also a great opportunity for those of you who may have already taken our course before. This class offers a chance for returning students to brush up on their code, increase their speed, build on-air confidence and get a better understanding of the 'pro-signs' that CW radio ops use on-air.
The CW class is $40 for new students. New students will all receive a FREE Morse Code straight key and a Code Oscillator to keep at the completion of the course. These items are worth more than $40 by themselves. Returning students pay only $20 and should bring their previously supplied Morse Key and Oscillator.
If you or your friends are interested in signing up or have questions regarding this course, please be sure to send an email to admin@w6sfm.com. Thank you and we hope to see you at our next class!
73, Michael, N6MQL, President W6SFM SFM ARC
---
Folsom ARRL Volunteer Exam 2017 Schedule
Posted December 16, 2016
Folsom ARRL VEC exams are held at 6 pm the third Thursday of each month except July, August and December.
Here is our updated exam scheduled for 2017:
January 19

February 16

March 16

April 20

May 18

June 15

July NO EXAM

August NO EXAM
September 21
October 19
November 16
December NO EXAM
All exams start at 6:00 pm.

Round Table Pizza (Small private room by the front door), 2793 E Bidwell St, Suite 100, Folsom, CA 95630
For information see http://ns6q.net/exams or contact Mike Kirkland, NS6Q at radio.ns6q@gmail.com.
73, Mike, NS6Q
---
Redding ARRL VE Schedule 2017
Posted December 1, 2016
The Redding ARRL VE Team will be hosting exams on the following Saturdays in 2017:
January 21
March 11 (changed)
May 20
July 15
September 16
November 18
Our exam sessions are now being held at the Shasta County Office of Emergency Services at 2486 Progress Drive in Redding. Exams start at 10:00 AM and candidates are encouraged to pre-register.

More information can be found at: www.reddingve.com or by contacting Steve K6KS at sjmosconi@gmail.com
---
SHINGLETOWN ARRL VE 2017 Schedule
Test Location:
Open Door Community Church, 33883 HWY 44, SHINGLETOWN, CA. 96088
Testing begins at 10:00 AM.
Candidates should arrive 15 to 30 minutes early. We accept walk ins.
Contact:
Dar Walker W6IO, Shingletown ARRL VE Liaison, Wa6mxh@frontiernet.net, 530-474-3087
TEST SCHEDULE:
2016: Dec 17
2017: Feb 18th, Apr 15th, Jun 17th, Aug 19th, Oct 21st, Dec 9th
Dar Walker W6IO
---
Other ARRL VE Sessions - Schedule List

BARK Repeater Club - Quarterly - Woodland
Carmichael Elk Lodge ARRL VE - 3rd Sat. at 0700
SFARC ARRL VE at Granite Bay Raley's - 1st Sat. at 0800
---
Amateur Radio Parity Act of 2017 - HR 555
LATEST NEWS: On Monday January 23, 2017 the US House of Representatives suspended their rules and passed the Amateur Radio Parity Act of 2917 by unanimous consent. This action now sends the bill to the US Senate for its consideration.  Read more here.
The Amateur Radio Parity Act
---
50 W PEP Maximum Power Limit Area on 70 cm
A little recognized portion of FCC Part 97 regulations applies to 420-450 MHz operations in most counties in our Sacramento Valley section:
47 CFR §97.313 (f) No station may transmit with a transmitter power exceeding 50 W PEP on the UHF 70 cm band from an area specified in footnote US270 to §2.106 of part 2. The indicated affected areas are specified in http://www.arrl.org/us270, in the State of California within a 240-kilometer (150 mile) radius around locations at Beale Air Force Base, California (latitude 39°08' North, longitude 121°26' West).
More information on the additional impact on 70 cm repeater stations is at http://www.narcc.org/NARCC-ARRL-PAVE-PAWS-Update-2014a.pdf
The Amateur Radio Service shares the 70 cm band on a secondary basis with the US Government which has priority. The US Department of Defense routinely monitors and locates signal sources on these frequencies.  Our voluntary cooperation is mandatory to avoid interference with the Pave PAWS (Phased Array Warning System) radar at Beale AFB and thus to assure our continued access to these frequencies.
April 2017 News
From the Section Manager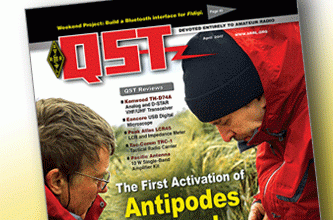 Here are the latest news from our section clubs and members.
Section Manager Nomination
Thanks to the members who have endorsed and submitted the nomination for my re-election as Section Manager. I appreciate your confidence and support and will gladly continue serving as your Section Manager if you so desire.
From arrl.org: "Whenever more than one member is nominated in a single section, ballots will be mailed from Headquarters on or before July 1 to full members of record as of June 10 which is the closing date for nominations. Returns will be counted August 22. Section Managers elected as a result of the above procedure will take office October 1."
"If only one valid petition is received from a section, that nominee shall be declared elected without opposition for a two-year term beginning October 1."
Section Net Report
Thanks to Steve Sweetman, K6TAZ, who served as Net Control and to all who participated in the March 16 Section Nets. Twenty one stations participated in the 2 meter net over the WD6AXM repeater atop Sutter Buttes. Despite excellent propagation during a test on 5330.5 kHz just 30 minutes prior to net time, only three stations within ground wave distance of net control could check in on our HF net on either 5330.5 kHz or the alternate 3880 kHz frequency.
Jeff Allbright, N5JEF, shares this observation on the sudden HF propagation drop out at sunset:
"I thought you might appreciate a tool I use to keep track of NVIS propagation in near real-time. You can load this link into your browser and then refresh it repeatedly to monitor changing conditions. Here's how it looked this evening while we were struggling to communicate on 5330.5 and then 3880 kHz. 60 meters was just fine until sundown, but in less than a half hour without direct solar radiation, the ionization we need is gone [on both bands]. This is what we must deal with during the coming years of the solar minimum. Another way to mitigate this would be to switch to a robust HF digital mode such as FSQCALL."
Near Vertical Incidence Skywave (NVIS) HF voice communication will certainly be more challenging during the decreasing solar activity that we expect for the three remaining years of Solar Cycle 24. On the date of our next scheduled Section Net, Thursday April 20, propagation may be more favorable as sunset will occur at 7:50 pm PDT.
Our HF net will start again on 5330.5 kHz USB and move to 3880 kHz LSB +/- 3 kHz if necessary.  Don't have an HF radio?  Listen to the net on the W7RNA WebSDR receiver.
Section Wide 2 Meter and 60 Meter Nets, Thursday, April 20 at 7:30 pm PDT
A Section-wide net is scheduled for Thursday, April 20. The net will commence after the Yuba-Sutter ARES net closes about 7:30 pm Pacific Time on the WD6AXM 146.085 MHz FM repeater, immediately followed by an HF net on 5330.5 kHz USB (alternate 3880 kHz LSB if no propagation). We will issue an Official Bulletin reminder prior to the net.
Congratulations to the Sierra Foothills ARC on a successful Hamfest in Loomis on March 18! Roger and I were glad to meet so many of you at the ARRL booth.  If you missed it, I've posted a photo album and SFARC posted this video.
Save the June 24-25 weekend to attend ARRL Field Day, amateur radio's premier public outreach event.  Be sure to add your public Field Day site to the ARRL Field Day Station Locator. Log on to http://www.arrl.org/field-day and click on the Field Day Locator link. Promote your Field Day event in your community and use hashtag #ARRLFD on social media.
Also mark your calendar for ARRL Exhibit and Special Event Station N6M at the Rocklin Maker Faire on Saturday, October 14 at Sierra College, Rocklin, CA.
We are currently recruiting for a new Affiliated Club Coordinator for our section. Please contact me if you are interested in assisting in this capacity.
We send our deepest sympathy to Jo Anne Murdock, N6YLO, and her family on the passing of our past Section Manager Ron Murdock, W6KJ.  Ron's passion for serving our amateur radio community was truly inspiring and he will be sorely missed.
Our website, Facebook and Twitter pages are a work in progress, and your suggestions and submissions are always welcome.
This website is visited most during the first week of each month, but do check back as it is updated weekly with late breaking news.
Roger and I look forward to attending the Visalia DX Convention this month and North Hills Radio Club Hamfest in Carmichael on May 21.
73, Dr. Carol Milazzo, KP4MD
American Radio Relay League Sacramento Valley Section Manager
kp4md(at)arrl.org
You can always send compliments, suggestions and submissions for inclusion in our Section News to kp4md(at)arrl.org
---
Past ARRL SV Section Manager Ron Murdock, W6KJ, Silent Key
posted April 2, 2017
Our past ARRL Sacramento Valley Section Manager, Ronald Murdock, W6KJ, passed away peacefully at home by his beloved wife Jo Anne, N6YLO, on the morning of April 1.
Ron was a very active and long-standing member of the American Radio Relay League and the Yuba-Sutter Amateur Radio Club. He served as ARRL Sacramento Valley Section Manager from July 2007 through September 2015. Ron was a US Air Force veteran, who flew 300 combat missions as a B52 radar navigator. He also worked as a substitute teacher for 15 years. Ron listed his amateur radio interests as: Amateur Satellites, Building Antennas, Building Equipment/Kits/Accessories, Club Meetings, Continuing Education Training/Courses, Conventions Hamfests Flea Markets Or Swap Meets, DXing, Emergency Communications/ARES/RACES, Field Day, Giving License Exams, hamfests, Making New Friends, Mobile Or Portable Operating, Nets, Personal Safety, Public Service Or Community Safety, Ragchewing/Casual Operating, Recruiting New Hams, Talking With Friends, Teaching New Hams, and Traffic Handling."
Here is Ron's
QRZ.com profile
: "First licensed in Michigan as WN8WRT and over the next four years I had four different call signs. Kept WB5FIX for 25 years, before applying for W6KJ, the call of my good friend Russ Hanlon of San Francisco. For over 25 years I served in the USAF, first as a B52 radar navigator (over 5000 hours and about 300 combat missions in SEA) and then in various staff positions. I travelled at government expense to Guam, Okinawa, Japan, Thailand, Taiwan, Germany, and Panama. I had one tour near our nation's capital, flew on Looking Glass (SAC Airborne Command Post) and finished up at the unit that flys the U-2 and SR-71. After USAF combat crew service, I worked as a substitute teacher for 15 years. I served as ARRL Section Manager in the Sacramento Valley Section (20 counties of Northeastern California) for eight years, three months unitl 1 October 2015. My favorite ham radio activity is rag chewing and helping new hams get on the air. I am currently using software defined radios (K3 and Flex 6300) and a five band four element quad at 50 feet, and 40m and 80m dipoles."
Ron wrote in his ARRL profile: "Ham Radio got my interest in high school. I built two shortwave receivers, Allied and Heathkit, and started learning the code. College intervened, then marriage and the Air Force. My first ticket was WN8WRT. Never have stopped loving ham radio."
Other recent past ARRL SV Section Managers: Casey McPartland, W7IB, Dec 2006-Jun 2007; Jettie Hill, W6RFF, Oct 2002-Nov 2006; Jerry Boyd, K6BZ, Apr 2000-Sep 2002; and Jettie Hill, W6RFF, 1989-2000.
---
AB-1222 Amendment Bill to Distracted Driving Law Submitted
submitted by Greg Kruckewitt, April 18, 2017
Assembly Member Quirk's office submitted an amendment to AB-1222, which was published on April 17, 2017.  This bill intends to correct the ambiguous language in the Distracted Driving Law.
AB-1222 Vehicles: electronic wireless communications devices. This bill is scheduled to be heard on April 24, 2017.
An act to amend Section 1656.3 23123.5 of the Vehicle Code, relating to vehicles.
LEGISLATIVE COUNSEL'S DIGEST
AB 1222, as amended, Quirk. Vehicles: driver's handbook. electronic wireless communications devices.
Existing law makes it a crime to drive a motor vehicle while holding and operating a handheld wireless telephone or electronic wireless communications device, as specified. Existing law defines an electronic wireless communications device as including, but not limited to, a broadband personal communication device, a specialized mobile radio device, a handheld device or laptop computer with mobile data access, a pager, or a two-way messaging device.
This bill would remove a specialized mobile radio device and a two-way messaging device from the list of devices specifically included as an electronic wireless communications device.
---
AB-1785 Petition Update
posted April 2, 2017
On March 28, the California Highway Patrol issued this memorandum stating that "a radio installed and mounted in a vehicle with a wired hand microphone...is not subject to enforcement under this section."
Commentary by Jim Aspinwall, NO1PC, follows.
29 Mar - Progress...
Jim Aspinwall Campbell, CA
MAR 30, 2017 — CHP has spoken... the wording of this is not 'perfect' but it will do for now. It is a big step in the right direction to "continue the conversation" and be part of the solution.
It is NOT a material change to the law. It may or may not get to all law enforcement agencies/officers, but we're at little or less risk around CHP. If you choose to print and carry a copy of this (link) in-vehicle with the intent of sharing it with an officer who stops you to avoid citation - don't force the issue, be VERY polite, ask if they are aware of CHP's memo about this, offer to show them a copy. May or may not help.
"For the purposes of Section 23123.5(f) CVC, a radio installed and mounted in a vehicle with a wired hand microphone (e.g., business band or citizen band [CB]radio) is not considered a wireless communication device, nor is it considered a specialized mobile radio device, and therefore is not subject to enforcement under this section."
We still need to get the law changed AND passed. Stay tuned!!
You can sign the petition you sign up, updates will be emailed to you.
https://www.change.org/p/correct-ambiguities-of-ab-1785-cvc-23123-5-cellular-hands-free-public-safety-law
---
California Radio Amateurs Move to Amend Distracted Driving Law AB-1785
posted March 21, 2017
In the last two months since its posting, San Jose area radio amateur Jim Aspinwall, NO1PC's online grass roots petition to amend the ambiguous language in California's AB-1785 Distracted Driving Law has gathered over a thousand signatures in its support.
In a news story aired recently on KOVR-TV CBS13 Sacramento, Norm Lucas, WB6RVR, explained that the Distracted Driving Law was designed to curb smartphone texting while driving which has been identified as a safety hazard.  However, the ambiguous language in the law has also unintentionally rendered all commercial and amateur radio two-way mobile operation illegal in California.  The original author of AB-1785, California Assemblyman Bill Quirk (Assembly District 20) has confirmed that the law was not intended to ban amateur radio mobile operation and has recently introduced AB 1222, the purpose of which is to amend this law. Negotiations are underway and continuing between all of the stakeholders regarding appropriate language to modify this law.
In Ham Radio Now Episode 311
, Gary Pearce KN4AQ and David Goldenberg WØDHG interview Norm Lucas and Jim Aspinwall for an in depth look at the drafting of the California AB-1785 Distracted Driving Law and how it came to negatively impact on commercial and amateur mobile two-way radio operation in California. They also describe 
the growing community effort to bring this problem to public attention and to lobby the California legislature for an amendment to this problematic law.
ARRL Weighs In on New California 'Driving While Wireless' Statute
from arrl.org March 14, 2017
ARRL is recommending that Amateur Radio be specifically excluded from a California statute prohibiting the use of "wireless communication devices" while driving. ARRL Southwestern Division Vice Director Marty Woll, N6VI, is taking point on the effort to revise the statute, known by its legislative bill number AB 1785. It was signed into law last September, and it took effect on January 1, amending §23123.5 of the state's Vehicle Code.
"ARRL has received a huge volume of inquiries and complaints about this statute in particular, since its enactment," ARRL General Counsel Chris Imlay, W3KD, wrote in a letter to Woll to provide guidance in amending the California statute. "I would urge that you present this letter at any meetings you have with California State legislators on this topic, thus to bring the issues contained herein to their attention."
---
ARRL Solicits Teacher Institute Applications

Posted April 1, 2017
Now is the time to apply for 2017 Summer sessions of ARRL's Teachers Institute on Wireless Technology. Watch this video for an inside look at the Teachers Institute!
If you are a past participant of the Teachers Institute we hope that you have found many ways to use the ideas, training and resources you received and are interested in spreading the word to other teachers. You may want to consider signing up for the advanced TI-2 on Remote Sensing and Data Gathering.
Please feel free to share information about the Teachers Institute with others in your circle, or in your school district. A listing on your school or school district website? A newsletter? A web page for science and technology teachers? Word of mouth to teachers in your circle? We'd like to get the word out to reach teachers who can take advantage of this opportunity. If you would like to receive copies of our printed brochures to give to colleagues, please send your request and your mailing address to etp@arrl.org.
Here's some copy you can use to announce the opportunity in your school community:
Integrate Science and Math with Engineering and Technology by Exploring Wireless Technology
ARRL, the national association for amateur radio, is offering two sessions of its Introductory Teachers Institute on Wireless Technology (TI-1) during the summer of 2017. The ARRL Teachers Institute is an expenses paid, intensive professional development opportunity for educators who want to receive training and resources to explore wireless technology in the classroom. Topics at the TI-1 Introduction to Wireless Technology, include basic electronics, radio science, microcontroller programming and basic robotics. ARRL will also offer an advanced Teachers Institute (TI-2) on Remote Sensing and Data Gathering.
The linked article from the March issue of ARRL's journal, QST, includes the schedule and description of offerings this summer. Read "Amateur Radio in the STEM Classroom" in the 2016 April issue of Tech Directions to learn how four Teachers Institute grads employ amateur radio in their classrooms.
Visit the ARRL website at: www.arrl.org/ti for more details. Go to www.arrl.org/teachers-institute-application for information about applying and to download an application.
Application deadline is May 1.
---
Amateur Radio Parity Act Speeds to U.S. House Passage, Heads to U.S. Senate
From the ARRL National Web Site, January 24, 2017
Just 10 days after being introduced, the 2017 Amateur Radio Parity Act legislation, H.R. 555, passed the U.S. House of Representatives this week on unanimous consent under a suspension of House rules. The bill's language is identical to that of the 2015 measure, H.R. 1301, which won House approval late last summer after attracting 126 co-sponsors, but failed to clear the U.S. Senate last fall as the 114th Congress wound down. The new bill, again sponsored by Rep. Adam Kinzinger (R-IL), was introduced on January 13 with initial co-sponsorship by Rep. Joe Courtney (D-CT) and Rep. Greg Walden, W7EQI (R-OR), who chairs the influential House Committee on Energy and Commerce.
"The grassroots effort of Amateur Radio operators across this nation in support of the Amateur Radio Parity Act has been remarkable, nothing like we have ever seen before," ARRL President Rick Roderick, K5UR, said. "To all hams, keep going! Now is the time to charge forward with that same momentum to the Senate. We can do it!" The bill arrives in the U.S. Senate with ample time in which to garner its approval through an education campaign.
Read the full story here.
---
Update from Bob Wortman, WB6VYH, Section Technical Coordinator

Updated December 31, 2016
Hope that everyone had a great year. NPOTA is about to end and there should be a few WAS application coming in. It was fun and I can't wait to see what is next.
I will be out and about in Northern California this coming year. We plan on stopping at some club meetings in Northern California and doing a few SOTA's too.
I will be able to do WAS, VUCC, WAC, and DXCC at the meetings and if possible at the SOTA locations too.
For on the spot, in the field new DXCC applications you will need to have an on-line application fill out and printed.
If you have an old fashion DXCC paper style application or over 100 QSL cards I may need to take them home to do. Contact me at wb6vyh@arrl.net for more information.
If you are doing a LOTW application with QSL cards too and having problems contact me, I may be able to help.
Any questions just email me. You need to contact me before I can do an application in the field.
I will be at several ham swaps this year in NorCal and maybe Nevada including Pacificon 2017. If you can't get to Sacramento to drop off your application contact me, I love road trips and we can meet somewhere.
Happy New Years everyone…………….
73, Bob Wortman, WB6VYH
ARRL Pacific Division DXCC Awards Manager, Sacramento Valley Section Technical Coordinator, WAS Award Manager, VUCC Awards Manager
---
From Norm Lucas, WB6RVR,
Section Official Observer Coordinator

Posted January 11, 2016
Do you have what it takes to be an ARRL "Official Observer?"
Update October 12, 2016 - The ARRL and the FCC are currently working together to update and to make changes to the Official Observer/Amateur Auxiliary program. Because of these expected upcoming updates and changes, ARRL has placed a temporary hold on applications for new Official Observers and Official Observer Coordinators at this time.  Read more here.
The Official Observer (OO) program has been sponsored by the ARRL for more than 85 years to help Amateur Radio operators assist each other to operate their stations in compliance with Federal Communications Commission (FCC) regulations.
Official Observer appointees have assisted thousands of Amateur Radio operators to maintain their transmitting equipment and comply with operating procedures and regulations. The object of the OO program is to notify amateurs of operating and technical irregularities before they come to the attention of the FCC and to recognize good operating practices.
The OO program serves as the first line of "eyes and ears" for the FCC. It is the backbone of the Amateur Auxiliary. OOs are certified in the Auxiliary by passing a mandatory written examination.

---
FCC Issues Amateur Radio Service Rules for 630 Meters and 2,200 Meters

From arrl.org, posted March 31, 2017
It's been a long time coming, but the Amateur Service will get two new bands in the near future. The FCC on March 28 adopted rules that will allow secondary Amateur Radio access to 472-479 kHz (630 meters) and to 135.7-137.8 kHz (2,200 meters), with minor conditions. The FCC Report and Order spells out the details. It allocates 472-479 kHz to the Amateur Service on a secondary basis and amends Part 97 to provide for Amateur Service use of that band as well as of the previously allocated 135.7-137.8 kHz band. The R&O also amends Part 80 rules to authorize radio buoy operations in the 1900-2000 kHz band under a ship station license. Just when the new Part 97 rules will go into effect is difficult to determine just yet; more on that below.
Read the full story at http://www.arrl.org/news/new-bands-fcc-issues-amateur-radio-service-rules-for-630-meters-and-2-200-meters
---
Update on FCC Deliberate Interference Case

Posted April 4, 2017
Recent filings related to a long-standing FCC case regarding deliberate interference on 3908 kHz is posted on the FCC website at https://www.fcc.gov/ecfs/search/filings?proceedings_name=08-20&sort=date_disseminated,DESC.
Additional information related to this matter is posted on the ARRL News http://www.arrl.org/news/fcc-levies-25-000-fine-on-california-radio-amateur-for-deliberate-interference.
---
FCC Seeks Solar Array Interference Complaints

Submitted by Mike Kirkland, NS6Q, Posted February 14, 2017
I have been working for over a year to resolve an interference issue caused by a solar array a few houses down (daytime VHF noise level S9+ during the day).
In the mean time I talked with Ms Chen at the FCC. I mentioned that solar array interference is a big issue for hams. She said that I was the only one she knew about. She asked me to spread the word and have hams with solar array interference issues to do the following.
Create an interference complaint with the FCC about your solar array interference issue at: https://consumercomplaints.fcc.gov/hc/en-us
Email her with the specifics of your solar array interference issue.
Be sure to include the complaint ticket number and why you believe the solar array is the source of the interference issue.
Deborah Chen, Federal Agent / Electronics Engineer, deborah.chen@fcc.gov
For everybody with a solar array interference issue, the FCC is listening and wants to hear from you.
73, Mike, NS6Q
ARRL and the FCC have a cooperative agreement in radio frequency interference matters.  You may submit complaints together with your supporting documentation to ARRL EMC Engineer Mike Gruber W1MG who then files the report with the FCC Gettysburg office.  More infomation is posted under the "From the Section Manager" notes in the November 2016 Section News - Carol KP4MD
---
Pot grow lights interfere with Ham Radio

Submitted by Rene Smythe, WB6PSY, Posted March 4, 2017
http://bigstory.ap.org/article/c1b607bfbbab459ba9e21d4c282996e4/growing-problem-pot-lights-give-ham-radio-operators-buzz
I have experienced this interference for the past few years. I found the interference by swinging my 10m Yagi monobander around until the noise became over S9. I then went outside to see where the beam was physically pointed and discovered a garage where indoor pot is being grown. The lights are on a time cycle so the interference comes and goes. 40º degrees in either direction takes the noise out.
Now that marijuana is being legalized in more states, more hams are going to experience this noise.
WB6PSY
---
Keep Our Digital Transmissions Legal on 60 Meters

Posted January 29, 2017
Our decreasing solar activity and residential antenna restrictions have attracted increasing numbers of radio amateurs to operate CW and weak signal digital modes on our lower HF frequencies including 60 meters. The five frequency channels that US amateur radio operators share on a secondary basis with US federal government users on 60 meters (5 MHz) pose unique requirements for CW and digital operators. As explained on http://www.arrl.org/60m-channel-allocation, US radio amateur emissions on our 60m channels must be precisely centered in the center frequency of each assigned channel, that is, 5332.0, 5348.0, 5358.5, 5373.0 or 5405.0 kHz. Thus, for example, a CW signal on channel 3 (USB Dial frequency 5357.0 kHz) must be precisely on 5358.5 kHz. The same ARRL page explains that all digital emissions must also be centered in the channel center.
This may appear unreasonable to radio amateurs because a 2.8 kHz channel can accommodate many digital and CW transmissions simultaneously, and requiring multiple stations to operate on the same exact frequency would result in mutual interference. The National Telecommunications and Information Administration (NTIA)* explains this requirement in https://ecfsapi.fcc.gov/file/7021871884.pdf which states: "Allowing multiple emissions within the necessary bandwidth of the widest authorized modes (2.8 kHz) increases the possibility of harmful interference from secondary amateur stations to primary federal stations, and would make it more difficult for a federal station to identify an interfering amateur station. In addition, NTIA is concerned about the aggregate equivalent isotropically radiated power from multiple amateur stations transmitting within a single 2.8 kHz channel. Accordingly, NTIA requests that 47 C.F.R. Section 97.303(h) continue to require that amateur stations transmit only on the five center frequencies allocated to the amateur service."  (See http://www.arrl.org/what-the-fcc-rules-say-97-303-h)
JT65
This screenshot photo shows JT65 signals received on 60m Channel 3 (5357 kHz USB dial frequency) from 0300-0309 UTC on January 29, 2017. In the photo, the 5357 kHz dial frequency is at 0 Hz on the left side of the waterfall and the 5358.5 kHz channel center is at the 1500 Hz mark. Decodes of several US radio amateurs are seen transmitting JT65 emissions simultaneously on various frequencies throughout the channel 3 frequency range 5357-5360 kHz. This is the familiar appearance of a JT65 waterfall display on all other amateur radio bands; however, it does not meet the NTIA requirement that each US radio amateur transmission be centered on the 1500 Hz mark (the 5358.5 kHz channel center frequency).
Richard Saunders, K6RBS, has posted the program settings for proper 60m JT65 operation here.
WSPR
The link
http://wsprnet.org/olddb?band=60&sort=callsign&reverse=on&unique=on
lists recent WSPR mode emissions on 60 meters. One can scroll down that list and see how many A, K, N and W call signs have been transmitting WSPR mode outside the authorized 60 meter center channel frequencies.  Many US WSPR transmissions are now being observed on the WSPR software default 60m frequency of 5288 kHz, a completely unauthorized frequency for US radio amateurs.
Each licensee has the final responsibility for the lawful operation of his or her station.  Unfortunately, the increasing automation in our radios has apparently accustomed some to falsely assume that the radio will correct for operator carelessness and ignorance of regulations.  Our cooperation with NTIA requirements is essential for our continued access to the 60m channels and for possible future access to the new ITU worldwide 60 meter allocation at 5351.5 to 5366.5 kHz. (See http://www.arrl.org/news/view/arrl-asks-fcc-to-allocate-new-5-mhz-band-retain-channels-and-current-power-limit and http://www.arrl.org/news/fcc-invites-comments-on-arrl-petition-to-allocate-new-5-mhz-band). Please be aware of these requirements if you intend to or currently operate CW or digital modes on our shared 60m allocations. The Amateur Auxiliary is documenting this matter and hopes to raise its awareness in the wider amateur radio community.
-Carol Milazzo, KP4MD
*The NTIA is the federal authority that coordinates radio spectrum use for the US military and federal government while the FCC serves in this capacity for civilian radio spectrum users.
---
April 8 - Sacramento County ARES Training

Posted April 1, 2017
The next Sacramento County ARES training and meeting is scheduled for Saturday April 8, 2017 from 9:00 am to 12:00 noon at the Sacramento Sheriff's Central Division, 7000 65th Street, Sacramento, CA 95823.
Vince Cracchiolo KI6NHP is the Sacramento County EC.
For more information, visit the Sacramento County ARES web site at www.saccountyares.org
---
March 25 - Placer County ARES "Go-Kit" Meeting

Posted April 1, 2017
On March 25th 19 members and visitors attend the face to face meeting of Placer County ARES. The topic of the meeting was "Go Kits" and "Go Vehicles". Carl N6CKV, Mike KK6GLB, Gary N6UWQ, Al NI2U, John NT6ET, Don N6DPH, Dennis WU6X , and George KG6LSB showed their "Go Kits" and John NT6ET, Dennis WU6X, Carl N6CKV and Bruce K6BAA showed their "Go Vehicles". John NT6ET had a setup that included a mesh network operating at 5 GHz. Bruce K6BAA showed his pickup with a front mounted HF whip and UHF/VHF with APRS.
In addition Jim KO6GM talked about using tactical call signs and Carol KP4MD spoke about the effort to change the current distracted driving law in California.
Carl, N6CKV, Placer County ARES EC
Photo captions: 1. Mike KK6GLP showing his Go Kit.  2. John NT6ET with his MESH network.
---
Red Cross Releases New Message Form Templates

Posted March 31, 2017
The American Red Cross Gold Country Region has released the last and latest Red Cross forms templates to the fldigi download site https://sourceforge.net/projects/fldigi/files/flmsg/templates/.
The template compendium includes:
ARC IC213 General Message Form
Unaccompanied Minor Form
Client Incident Report Form
Staff Injury and Wellness Report
Safe and Well Registration Form
Emergency Welfare Inquiry Form
Requisition 6409 Form
The download site includes individual HTML templates (for use with flmsg) plus a zip file with all forms plus instructions for installing and using flmsg (in the reduced "agency" mode) and the templates.
Intended for primary use by non-radio Red Cross personnel, ARES personnel are encouraged to download and install the current version of flmsg plus the forms templates. By having the templates on the radio operator's computer, a form object file could be printed out (from within a browser) and a print copy handed to the message addressee.
The Gold Country Region is working to get flmsg and the templates installed on the laptops used by its disaster responders in time for the next disaster.
The Red Cross looks forward to the Amateur Radio community in general and the Amateur Radio Emergency Service in particular to support us with both voice and data communications across 24 county expanse of our region.
Questions regarding the use of flmsg and these templates may be directed to Jim Piper, RN Gold Country Liaison to ARES (jim.piper@redcross.org and/or to Greg Kruckewitt kg6sjt, ARRL Sacramento Valley Section ARES SEC kg6sjt@gmail.com.
---
Club and Member News
---
ACARC has started the new year with a new slate of officers and is "on a roll". We have returned to having monthly meetings and anticipate having a program and refreshments to entice members to gather and socialize. Our first two outings to practice our emergency communication skills will happen in April. First we will provide communication support for the Party Pardee bicycle ride which brings out upward of 1,400 riders over a 100 mile course. This has proven to be an excellent learning experience for us in being able to maintain communication over mountainous terrain. We provide digital tracking units on each SAG wagon so the control desk has visual as well as oral contact with each unit. In addition we provide three digipeters located at strategic locations on the course to minimize communication dead spots. What we learn will enhance our ability to respond in a true emergency. The second outing will be to provide communication for the Sierra Century ride which is of a comparable length and occurs at a higher elevation in Amador and El Dorado counties. In a specific ARES vein, we were put on alert to set up communication for a Red Cross shelter during the heavy rain in February, but were not activated. 73, John Stettler, ACARC PIO
---
At the April 4 meeting, River City ARCS Member Tom Cutter W6BS will give a multimedia presentation on Winter Field Day operation
Sunday April 30 is the date for the Annual RCARCS Family Picnic and Fox Hunt at VFW Post 6158, Phoenix Park, Fair Oaks, exclusively for current RCARCS members and their significant others/families. The N6NA Club Station will be on site with assistants for those who would like to operate on HF and 2 meters. Bring a two meter handheld radio and antenna to compete in a hidden transmitter "Fox Hunt". See full details on www.n6na.org. Attendees should sign up at the meeting or RSVP via e-mail to stinkypuii@elkgrove.net with the number in their party.
There will also be a sign up list at the monthly meeting for anyone who wishes to assist at the RCARCS booth at the May 19-20 Rio Linda Historic Farm & Tractor at Dry Creek Ranch and at our ARRL Field Day on June 24-25.
Our September 5 membership meeting will be Homebrew Night. Members are encouraged to present details of their homebrew projects. The presentations should last about 5 minutes and should include pictures, a brief description of the project and if small enough, the item can be displayed at our meeting. We will award three gift certificate prizes, totaling $100 value, to the winners. One of these prizes is dedicated to an entry-level member. Homebrew projects can include, but is not limited to, antennas, Go-kits, mobile rig installations, station accessories, Arduino and Raspberry Pi devices, QRP rigs and custom ham radio software. Participation is open to all current River City ARCS members.
---
Update from Yuba-Sutter ARC

Posted March 31, 2017
GENERAL MEETING
The next general meeting will be held April 4th at the Caltrans Building in Marysville.
There will be a presentation, discussion and planning for the upcoming Field Day. We have received permission to hold Field Day on the property of Dr. Minh Bui (N6MB) in Sutter County. Committee members to help Mark (KA6FFM) with the planning, organizing and set-up are needed. Come to the meeting, help plan and volunteer to be on the committee.
EDITORS COMMENTS
✓YSARC's new web page is: www.ysarc.net - click on the upper right-hand icon on the homepage to join the club's Facebook page. Past issue's of the VHN are available on our new website.
✓Send your ham related articles and pictures to share in your VHN. Pictures of ham shacks, antenna projects, antenna parties, etc. are appreciated KI6CSN@arrl.net or KF6FVP@arrl.net
---
Hamfest 2017 was visited by UT4WT and his family. That was our "DX" visitor for the day. After resetting the local time clocks everyone was ready for the Hamfest 2017 in Loomis. It was a success with many folks coming out with real Ham Gear! to sell. Coffee and Donuts were going fast as were the Drawing tickets. Estimates were that 350+ people walked around the swap. Our Club President, Orion, AI6JB did a terrific job pulling all of this together. The gang started set-up at 5:00am and had first sellers coming through at 6:15. A great time was had by all including Carol, KP4MD who had the ARRL Booth there to hand out information on our great hobby. Thanks go out to all the membership that turned out to help make this our best swap yet!
VE Team Leader, Al, NI2U reported: We administered 20 elements to 10 candidates. All 10 earned a new or upgraded license. One came in as a Tech and left as an Extra in one session, to his surprise. We have 5 new Technicians 3 new Generals and 2 Generals (from Seattle) who are being given credit for their old licenses. And 1 new Extra.
Many SFARCers are heading to The IDXC, 68th International DX Convention in Visalia. More info here: http://dxconvention.com
Field Day - Our Chairman, AL, NI2U said: "…what I consider the best operating contest in Amateur Radio…" Al is working on the Bobtail Curtain antenna, coordinating towers and antennas, radios and operators, don't forget the Tritips for Saturday night! Once again W6EK will operate from Nyack (across from the Shell Station). Sounds like you've got things in hand Al.
Meanwhile the Club Picnic and Christmas Dinner are being prepped for in hope that everyone will turn out again. The Club Net meets every Thursday at 7:30pm; Board and General Meetings occur on the 2nd Friday (everyone is welcome), Board meeting is held at Sizzler Restaurant in Auburn, and General meetings at 7:30pm at Auburn City Hall. The Club breakfast is held on the last Saturday at Mel's Diner in Auburn; an Elmer Net is held the first and third Wednesday night at 7:30pm on the 2m repeater. See www.w6ek.org for more information.
Photo caption: Yaroslav Moskvyak, call sign UT4WT, is from Tadani, Ukraine. He saw our hamfest flyer online while at home in the Ukraine. He was planning a visit to the United States in the Sacramento area and didn't want to miss meeting other ham radio operators. He had arrived just three days before and drove to the hamfest with his wife, daughter in law and two grandchildren. Unfortunately, he arrived after the hamfest ended and as we were cleaning up. He was very disappointed to miss the event but was excited to meet us and handed out his QSL card. Bruce, K6BAA.
73, Carl, WF6J, ARRL PIO  Newsletter
---
Our March meeting included an excellent discussion of Basic Antennas by Phil Sittner, KD6RM. Phil had an excellent Power Point Presentation which can be viewed on our website, www.egfarc.org. Click on Documents > Presentations to view it. Thank You, Phil!
Our subject for our April Meeting will be Batteries and Steve, W6WBO, will be our presenter.
Plans for our Field Day are moving along. Chris, KF6JFO, our President and Field Day Captain has secured a location in Sloughhouse (Davis Ranch). We are also exploring the possibility of a booth at upcoming ELK GROVE WESTERN FESTIVAL coming up in May. We hope to do a little PR work for Ham Radio in Elk Grove.
Submitted by Paul Grose, N6DRY
---
Update from Oroville ARS

Posted April 16, 2017
The OARS Monthly Breakfast will take place this Saturday, 25 March 2017, 9 am, at The Waffle Shop, 2107 Feather River Blvd (across the street from Applebee's) in Oroville. Hope to see everyone there. 73, Jim, W7XZ
The monthly meeting of OARS (http://w6af.org) will take place this Friday, 14 April 2017, 7 pm, at St. Paul's Parish Hall, 1430 Pine Street in Oroville. The doors will open at 6 pm for a social hour prior to the meeting (due to the date being Good Friday, there is the possibility of a slight delay in beginning the social hour). The program, presented by Vice President Ted, N6TBC, is to be devoted to using an MFJ-259C antenna analyzer for measuring feedline characteristics, such as reflection coefficient, return loss and attenuation in coaxial cables. Ted invites anyone with an available length of coax to bring it to the meeting for measurement. Hope everyone can attend. PS Sorry for the delay in sending out this announcement. XYL Trudy was admitted to Oroville Hospital this past Monday with a couple problems, but seems to be improving.
73, Jim, W7XZ
---
Our meeting is Wednesday, April 12th. Lunch (or breakfast) is at eleven. Denny's serves breakfast all day. As usual, the group will be called to order at Noon in the meeting room.
The program for this month will be TXFactor, Episode 15, the first part is on remote operation with the Icom 7300. The last half is on Amateur Television, (ATV) which may have to be shown next month due to the overall length of the video.
Meeting as usual at: Denny's Restaurant, 7900 College Town Drive, Sacramento. Phone (916) 383-7071, Located at the southwest corner of Howe Ave. and College Town Drive one block North of Highway 50.
Please come and enjoy the good food and fellowship.
---
Update from North Hills RC

Posted April 2, 2017
The next meeting for The North Hills Radio Club will take place on Tuesday evening, April 18, 2017.
This month's meeting will include a presenation by Mark Naber KF6IDO on the Amateur Radio Emergency Data Network (AREDN)
Join us at our April meeting of the North Hills Radio Club, where Mark will talk with the club about his adventures in emergency communications using AREDN.
Club meetings are always held on the third Tuesday of every month, at the former (SMUD) building located at 5026 Don Julio Blvd, at the northeast corner of Don Julio and Elkhorn Blvds. The board meeting begins at 6:00 P.M., followed by the general membership meeting at 7:30 P.M.
See you there! From Doug Emerson, Vice-President, North Hills Radio Club. Amateur call sign N6NFF
NORTH HILLS RADIO CLUB's 42nd ANNUAL HAMFEST SUNDAY MAY 21, 2017 From 700am-1200pm At the Carmichael Elks Lodge #2103, 5631 Cypress Ave, Carmichael, CA. 95608. PRIZES will be announced each hour. Grand Prize is a Yaesu FT-60R Hand Held. Other prizes Astron power supply & Wouxun 2M/440 HT.
Directions: Interstate 80 to Madison then Right on Manzanita then RIGHT on Cypress we're 2 blocks on the right. K6IS Repeater Talk in: 145.190Mhz – 162.2Hz or 224.400Mhz – 162.2Hz
---
MARCH MEETING NOTES
Since the club is still without an official Secretary, the following is an entirely unofficial account of the events of the March meeting. Which is OK, because, to the knowledge of your intrepid reporter, no official business occurred at that meeting. Hopefully we will have an officially elected Secretary soon.
There were 29 attendees according to an unofficial count, and a great presentation on receivers by Walt N6HNS
RECEIVERS
Walt gave us a great history of receivers and the history of amateur receiver construction and the development of receivers toward the modern superheterodyning receiver.
Among the books he pointed us toward were Building Radio Outfits from 1909, and Civilian at Risk by our own Keeper of Shaggy Dog Stories, Ken Blue, K06H. Amazon link: https://www.amazon.com/Civilian-At-Risk-Kenneth-Blue-ebook/dp/B00H0JBDNW
Walt took us from early coherer units and magnetic detectors to the Marconi Multiple Tuner (with tuning performed at each stage of the receiver) to the Audion and crystal units to the regenerative radio, the TRF, and finally our familiar modern superhet. Which uses a tunable front end that produces a fixed beat frequency for a fixed frequency intermediate stage before the audio finals. This improves the selectivity of the front end while allowing for the following stages to be designed to work well at the chosen intermediate frequency.
73, Walt, N6HNS        Newsletter
---
MARCH REPORT:
The SFM ARC CW (Morse Code) Beginners Class will begin April 5th The class will be held each Wednesday evening from 7PM until 9PM. The course lasts for 10 consecutive weeks culminating 2 weeks before the ARRL's Field Day event. This was done so that students attending the class can transition easily into their first CW event. It was also placed close enough to keep the motivation of our students up so they have a better chance of attending our event. Class instruction includes a complete understanding of the Morse Code, Pro-Signs, on-air operations and how to Send properly using a Straight key. Students are provided with a key and oscillator built by the club members. At the conclusion of the course students are able to keep those instruments as part of their course fee. If you or someone you know is interested to take our course, please be sure to contact the club with that information. You do NOT need to be a licensed amateur radio operator to take our class.
The W6SFM Samuel F Morse Radio Club March meeting was called to order by club President Mike, N6MQL with 14 members and 1 guest in attendance.
W6SFM would like to welcome our three newest members, Paul, N6EV, Rick, N6IET, from southern California, and Arnie, AB6JY of Fair Oaks CA.
In an effort to keep all of the clubs members and guests who were either unavailable or out of state / city closely involved, The SFM ARC now provides a LIVE FEED via our on-line LiveStream video services. This live feed can be found on the W6SFM.com homepage by clicking on the Live Feed! link at the top of our page. On-line turn out was slightly lower than last months 8 viewers, however the club held an audience with 3 views on the night of the meeting, and a few additional watching the recorded playback. A copy of our in-person meeting are made available on our LiveStream account or by going to the W6SFM Live Feed! link on our homepage. To watch the meeting, or any of our pre-recorded videos simply click on the play button that says "Watch again". You can then scroll to select the video that you would like to watch.
At this month's meeting, member Norm, WB6RVR discussed the implications and potential challenges to the California "Hands-Free Public Safety Law" (ab1785). Several members solicited comments. Other club business and ARRL news and information was discussed at the meeting along with the current band conditions based on our own personal on-air experiences.
At our March in-person meeting the main presentation was given by Pres. Michael, N6MQL. He showed and demonstrated some of the features of the Rig Experts line of Antenna analyzers.
Our next SFM ARC in-person meeting will be held at its normal time and location April 6th (followed by our May 5th meeting). The SFM ARC in-person meeting will be held in the Howard Crowley room upstairs at the Carmichael Presbyterian Church. More information including a Google Map is available on the homepage of our website. At our April meeting, we will be presenting the club members with our annual W6SFM Bogus Stories. The members will then vote on a winner to hold, and embellish our coveted "HAM" Trophy for 1 year. As always, we will have our Tech (show and tell) portion where members and visitors are asked to share their Ham Radio related items they find of interest. Feel free to visit our In-Person meeting with items that you purchased or were given that you would like to share with the group. Visitors are always welcome to join us.
Each Tuesday of the week 8:00 PM on 3.545 MHz the SFM ARC enjoys getting on the air with CW for our weekly Nets. You do NOT need to be a member of the SFM ARC to check into our nets and we encourage you to invite a friend to join us as well. Although our nets usually run around 13 wpm code, we are all happy to accommodate those that are slower and need us to oblige. If you are unable to copy Morse Code or need some code practice please feel free to visit our on-line LIVE streaming broadcast of both the Audio and a CW to Text decoding of the meeting. The "LIVE FEED" link can be found on our home page of our website.
Do you know someone in need of a Ham Club to call home? Perhaps someone that wants to learn Morse Code, are interested in CW or already know and use it, the SFM ARC would love to be their new Club home. Our in-person meetings are held each 1st Thursday of the month at 7PM. Please use the rear parking lot and entry for best access to the meeting. A map and directions can also be found on our website. We hope to see you at our next meeting!
Chris AI6U
---
Our Next Club Meetings are Mar 21, 2017. 5:30 – Board Meeting. 7:00 – Members Meeting. Woodcreek Oaks Golf Club, 5880 Woodcreek Oaks Blvd., Roseville, California
Scheduled Speaker and Topic: Michael Buck and Jerry Haar will do a demonstration on the Kenwood TS-2000 and Sky Command II. This allows anyone with a 2M HT to get on an HF radio remotely. You could take part in Field Day QSO right from your home! Join us to see how its done!
Club Meeting Location: WPARC conducts board and member meetings on third Tuesdays of each month. Members and guests with business to bring before the board are welcome to attend board meetings. Join us at Legends at Woodcreek Oaks Golf Club, 5880 Woodcreek Oaks Blvd., Roseville.
WPARC News
Tour de Lincoln Date Announced
Roger K6OU announced that the Tour de Lincoln date is now set for May 6. Clear your calendar now and plan to help out at this annual event working as a SAG wagon on the course or operating from a fixed rest stop location. Many hands make for light work and shorter shifts. Sign up at a club meeting or other club activity.
WPARC 2017 Hamfest Date Announced
Katy KJ6YCP announced that our WPARC 2017 Hamfest date will be Saturday, Sep 16. Start setting your ham radio treasures aside for the next owner, and plan to attend this annual event. Be thinking about volunteering a few hours to make this year another success!
2017 WPARC Dues are Due.
WPARC Member Dues are due in January of each year. Dues remain the same as previous years: $24 individual, $36 family, and $12 active military and under age 18. Bring your check to a club meeting or mail to POB 1173, Lincoln CA 95648.
Wires X Node on Yaesu System Fusion Radios
We now have a test Wires X node set up for club members to try. For those unfamiliar with Wires X, it is similar to Echolink or Allstar. The node is located at Art's QTH for the test and is on 145.700. The system consists of a Yaesu FTM-400 DR dual band (2 meters/70 cm) and a Yaesu Wires X box. If the tests are successful (which they appear to be to date) we will link the node with the repeater. This is a significant benefit to the club and greatly increases the versitility and reach of the repeater. Anyone with a System Fusion radio can join in.
System Fusion Net Popularity Increasing as Members Acquire SF Radios
The Monday 8:30 PM 2 meter System Fusion net is growing rapidly. A number of club members have obtained a Yaesu model that offers System Fusion, from HTs to mobiles, to base stations. Of course, the System Fusion radios will also work on standard analog modes. Several people have new radios on order and we should see the net grow even more in the near future. In addition to many club members, we are hearing many visitors from a wide area on the repeater for this net. Also, the Thursday 2 meter and HF nets are growing. Monday Jan 2nd had the largest number of HF check ins ever. We also have recently heard check ins on the repeater from areas as far away as Dixon, Woodland, and Davis.
---
El Dorado County Hams Commemorate 169th Anniversary of Gold Discovery
Special Event Station Operating from Marshall Gold Discovery State Historic Park January 28-29
Placerville, CA January 20th, 2017 – The El Dorado County Amateur Radio Club will operate Special Event Station, AG6AU, from the Marshall Gold Discovery State Historic Park on January 28th and 29th from 0900 to 1700 Pacific Time. This Special Event Station, showcasing the El Dorado County Amateur Radio Emergency Service communications trailer, will be communicating with other hams in North America and from the world.
We will be using the ARES trailer for our station and will be located in a parking lot near the saw mill. We will operate near the following frequencies 28.348 MHz, 21.348 MHz, 14.248 MHz and 7.248 MHz on SSB Phone. You are encouraged to come and see the operation or operate for a while if you wish. If you would like more information please contact Jay Harmor – KE6GLA at jharmor@comcast.net.
The Special Event call sign, AG6AU, was issued by the Federal Communications Commission. The call letters represent gold (AU) and Silver (AG).
The public is most cordially invited to come, meet and talk with the hams. The station will be on-the-air during the Park's normal hours of operation. See what modern Amateur Radio can do. They can even help you get on the air!
To learn more about Amateur Radio, go to http://www.arrl.org/emergency-radio-org. To learn more about the El Dorado County Amateur Radio Club, go to www.edcarc.net.
Bob Hess, W1RH.    Newsletter
---
Update from Plumas ARC

Posted February 23, 2017
Many thanks to all our Operators who worked Stand-By during these past several weeks on the Plumas. Our operations ran seamlessly throughout the "communications breakdown" in our area. While land-lines, cellphones and internet had failed or were intermittent 21-22 February 2017, Ham Radio continued to function will no outages or problems. We also maintained contact with Seneca and Eastern Plumas Hospitals, despite other comms being unusable. When all else fails: Amateur Radio! 73 de KI6YUK
---
Update from Glenn ARS

Posted March 6, 2017
It does not seem possible but we are already in the third month of the year and time is screaming by. Oh boy is it! My calendar says that we will be jumping our time pieces ahead one hour on the 12th of this month. It is good that this will happen after our next membership meeting at the Artois Lutheran Fellowship Hall which is on the 9th of this month. The meeting will commence at 6:30 pm.
Since I'm unable to attend, Joel Wilson, KJ6DIF, will be running the meeting in my stead. Joel will entice discussions pertaining to the communications component of the Disaster Response Trailer. So please bring, and wear, your creative hats to help in making decisions on the communications package, and what it should look and work like.
By the date of the membership meeting the DRT will be 65 percent complete and will have the basic electrical system installed. So there will be lights to work by and the microwave and refrigerator will be on line.
Much has happened since the club started the DRT build on 10 December 2016. Just this past week a to-do list has been started for those tasks that need to be completed by the time the ARRL Field Day rolls around. Club members will be able to activate the DRT for this event, marking its first official use; envision a shake down cruise if it were a boat.
Also please bring your ideas on ways to grow the club membership and what direction you would like the club to work toward. Simple projects to collectively work on, etc.
Do you know someone that would like to be involved? Bring them along to the meeting and show them what Amateur Radio is all about. One does not need to be a licensed Amateur Radio operator to be a member of our club.
Until I can be with you at the April 13th meeting...
73, Mike Ellithorpe-KF6OBI, President, GARS, kilofox6obi@yahoo.com, 530-518-3730 Newsletter
---
The Prez' Says
QST de KA6GND
What a month our area has seen this past month. A big thank you to our Butte County ARES Emergency Coordinator Dale Anderson, KK6EVX and others who gave of their time and talents during the Oroville Dam evacuation incident. There was a shortage of operators, so this is an opportunity to ask for members of our club to step up and contact Dale to be ARES members. This incident was a prime example of how quickly things can change and the need can arise for quick response to provide communications.
As we know we are a very unique and exclusive group in that through our hobby we alone have the capabilities to provide communications across the street or around the world with many different modes. No other volunteer groups can do quite what we can do, we are a needed asset to our fellow man in times of need.
Being an ARES member does not require a lot of time or fancy stations, it just means that you will be willing to be properly trained and willing to work shifts during an incident. The more willing and available ARES operators means a lighter load on everyone. Please consider this and contact Dale if you can commit to this crucial part of Amateur Radio.
Larry Marcum, KA6GND, GEARS President  Newsletter
GEARS ARES Activities Report
Dale Anderson KK6EVX-(ARES)
I received a call from Pam Deditch at 4pm Sunday the 12th to give me a heads up re evacuation, so I called some people to put them on standby and started to load up the car.
Twenty minutes later we were called out. I was told to go to the Chico fair grounds. Went in the main gate and almost got waylaid by one of people directing traffic when I told him I was ECOMM but finally got to building A. Talked to Pam and asked where to set up.
Started monitoring the search & rescue frequency and GEARS frequency. When Ted got in asked him to monitor the WD6AXM repeater which is one of the Red Cross designated repeaters. It turned out to be the one with all the information on it. We also found the frequency that the dam operators where using and monitored it.
The first 48 hours were where most of the information was passed, after that (thankfully) it was a very boring time for the next seven days.
I emailed Greg Kruckewitt every day updating him on our status and he was updating us with information on people willing to help with gear or manpower. We learned a lot on this event about what gear to use, what frequency to use, how to use them and manage time so as not to burn every one out. Being deployed for a week is a long time. People can get burned out very easily.
With the help of Ted Cochran-N6TBC, Daniel Shelsta-N6APX, Robert Rentz KK6WUG, Doug Poppelreiter KD6LOK, Carl Franke-KI6CIU, and Gene Wright WA6ZRT we got the job done. With all that transpired I probably forgot someone or something, if so, my apologies.
A heartfelt thank you to all who helped!
Dale KK6EVX
---