American Radio Relay League
The National Association for Amateur Radio
Sacramento Valley Section
Serving Alpine, Amador, Butte, Colusa, El Dorado, Glenn, Lassen, Modoc, Nevada, Placer, Plumas, Sacramento, Shasta, Sierra, Siskiyou, Sutter, Tehama, Trinity, Yolo & Yuba Counties in Northern California
Sacramento Valley Section is located in the ARRL Pacific Division.
Sacramento Valley Section Web Resources
ARRL National Page: www.arrl.org/Groups/view/sacramento-valley
Organization, Clubs, Calendar, Nets
Sacramento Valley ARES: www.sacvalleyares.org SV ARES Brochure
Facebook: www.facebook.com/ARRLSacramentoValley
Twitter: www.twitter.com/ARRL_SV
Thanks to Greg Kruckewitt KG6SJT for maintaining our Section ARES web page and for assisting with our Facebook page and Twitter feed.
Thanks to Les Cobb W6TEE for maintaining the Section Net list.
Submit Section News updates to kp4md(at)arrl.org
---
ARRL Conventions and Hamfests
Saturday, March 18, 7:30-11:00 am -

Sierra Foothills ARC Hamfest, Loomis
March 31-April 2, Nevada State Convention, Las Vegas, NV
April 21-23, International DX Convention, Visalia, CA
May 19-21, Dayton Hamvention, Dayton, OH

May - North Hills RC Hamfest, Elks Lodge, Carmichael

June 2-4 - Sea-Pac Convention, Seaside, OR

September 16 - Western Placer ARC Hamfest, McBean Park, Lincoln

October 20-22 - 2017 Pacificon Division Convention, San Ramon Marriott
---
Past Section News Archive
---
Amateur Radio License Classes and Volunteer Exam (VE) Schedules
Class and VE Session Calendar
---
Getting Your Amateur Radio License
Amateur Radio Licenses in the United States are granted by the Federal Communications Commission after passing an exam at a Volunteer Exam (VE) session.
For information on testing, preparation and study materials, see:
---
Yuba City Technician Licensing Class - January 2 - February 27

Yuba-Sutter ARC will offer a free Technician licensing class at the Yuba City Red Cross 2125 E Onstott Rd, Yuba City, CA 95991 on Monday and Wednesday evenings from 6:30 - 8:30 pm from January 2 through February 27, 2017.  Pre-registration is required.  Details are at http://www.arrl.org/courses/yuba-city-ca-95991-4

---
January 21, 2017 - Citrus Heights Ham-Cram Session
Posted January 5, 2017
Section member Joe Cardoza, KA6ROM, announces that his Citrus Heights VE Team will conduct their amateur radio Ham-Cram training and examinations on the fourth Saturday (except third Saturday in January) every other month at starting at 8:45 am at the LDS Church, at 7950 Hazel Ave, Orangevale, CA. This is the intersection of Hazel and Cherry Ave.
The Ham-Cram and Exam dates for 2017 are:

January 21st, 
March 25th, 
May 27th, 
July 22nd, 
September 23rd, and 
November 25th.
Joe Cardoza, KA6ROM, 916-725-6443, cardozas@comcast.net
---
Folsom ARRL Volunteer Exam 2017 Schedule
Posted December 16, 2016
Folsom ARRL VEC exams are held at 6 pm the third Thursday of each month except July, August and December.
Here is our updated exam scheduled for 2017:
January 19

February 16

March 16

April 20

May 18

June 15

July NO EXAM

August NO EXAM
September 21
October 19
November 16
December NO EXAM
All exams start at 6:00 pm.

Round Table Pizza (Small private room by the front door), 2793 E Bidwell St, Suite 100, Folsom, CA 95630
For information see http://ns6q.net/exams or contact Mike Kirkland, NS6Q at radio.ns6q@gmail.com.
73, Mike, NS6Q
---
Redding ARRL VE Schedule 2017
Posted December 1, 2016
The Redding ARRL VE Team will be hosting exams on the following Saturdays in 2017:
January 21
March 11 (changed)
May 20
July 15
September 16
November 18
Our exam sessions are now being held at the Shasta County Office of Emergency Services at 2486 Progress Drive in Redding. Exams start at 10:00 AM and candidates are encouraged to pre-register.

More information can be found at: www.reddingve.com or by contacting Steve K6KS at sjmosconi@gmail.com
---
SHINGLETOWN ARRL VE 2017 Schedule
Test Location:
Open Door Community Church, 33883 HWY 44, SHINGLETOWN, CA. 96088
Testing begins at 10:00 AM.
Candidates should arrive 15 to 30 minutes early. We accept walk ins.
Contact:
Dar Walker W6IO, Shingletown ARRL VE Liaison, Wa6mxh@frontiernet.net, 530-474-3087
TEST SCHEDULE:
2016: Dec 17
2017: Feb 18th, Apr 15th, Jun 17th, Aug 19th, Oct 21st, Dec 9th
Dar Walker W6IO
---
Other ARRL VE Sessions - Schedule List

BARK Repeater Club - Quarterly - Woodland
Carmichael Elk Lodge ARRL VE - 3rd Sat. at 0700
SFARC ARRL VE at Granite Bay Raley's - 1st Sat. at 0800
---
ARRL Gauging Impact of Revised California Distracted Driving Law AB-1785
from arrl.org October 4, 2016
California has upped its game in cracking down on distracted driving, and radio amateurs there are concerned that a recent revision to the state's Motor Vehicle Code could affect Amateur Radio mobile operation. The old law, which included an Amateur Radio exemption, already prohibited motorists from using electronic wireless communication devices to write, send, or read a text-based communication while in motion, unless the device was configured for voice-operated and hands-free operation. The revised law does not exempt Amateur Radio.
---
Amateur Radio Parity Act of 2017 - HR 555
LATEST NEWS: On Monday January 23, 2017 the US House of Representatives suspended their rules and passed the Amateur Radio Parity Act of 2917 by unanimous consent. This action now sends the bill to the US Senate for its consideration.  Read more here.
The Amateur Radio Parity Act
---
50 W PEP Maximum Power Limit Area on 70 cm
A little recognized portion of FCC Part 97 regulations applies to 420-450 MHz operations in most counties in our Sacramento Valley section:
47 CFR §97.313 (f) No station may transmit with a transmitter power exceeding 50 W PEP on the UHF 70 cm band from an area specified in footnote US270 to §2.106 of part 2. The indicated affected areas are specified in http://www.arrl.org/us270, in the State of California within a 240-kilometer (150 mile) radius around locations at Beale Air Force Base, California (latitude 39°08' North, longitude 121°26' West).
More information on the additional impact on 70 cm repeater stations is at http://www.narcc.org/NARCC-ARRL-PAVE-PAWS-Update-2014a.pdf
The Amateur Radio Service shares the 70 cm band on a secondary basis with the US Government which has priority. The US Department of Defense routinely monitors and locates signal sources on these frequencies.  Our voluntary cooperation is mandatory to avoid interference with the Pave PAWS (Phased Array Warning System) radar at Beale AFB and thus to assure our continued access to these frequencies.
January 2017 News
From the Section Manager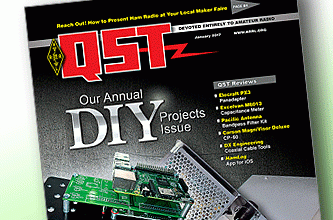 Here are the latest news from our section clubs and members.
This month's news features news and happening from clubs and members around our section.
As of the first of January, Greg Kruckewitt, KG6SJT assumes duties as our new Sacramento Valley Section ARES Emergency Coordinator.  We look forward to Greg's leadership and direction for the future of our ARES organization.  I sincerely thank Frank Reshke N6SNO who is stepping down from his long and dedicated service in that capacity.  Thanks also to Ken Wilson, K6WLS, who will step up to serve at the new District 3 Emergency Coordinator.
Our website, Facebook and Twitter pages are a work in progress, and your suggestions and submissions are always welcome.
This website is visited most during the first week of each month, but do check back as it is updated weekly with late breaking news.
We sincerely wish you all a very happy and prosperous New Year!
73, Carol Milazzo, KP4MD
American Radio Relay League Sacramento Valley Section Manager
kp4md(at)arrl.org
You can always send compliments, suggestions and submissions for inclusion in our Section News to kp4md(at)arrl.org
---
New "Amateur Radio Parity Act" Bill Introduced in US House of Representatives
From the ARRL National Web Site, January 16, 2017
H.R. 555 — a new "Amateur Radio Parity Act" bill — has been introduced in the U.S. House of Representatives. The bill's language is identical to that of the 2015 measure, H.R. 1301, which passed in the House late last summer but failed in the waning days of the US Senate to gain the necessary support. As with H.R. 1301, the new measure introduced on January 13 in the 115th Congress was sponsored by Rep. Adam Kinzinger (R-IL), with initial co-sponsorship by Rep. Joe Courtney (D-CT) and Rep. Greg Walden, W7EQI (R-OR). Walden now chairs the House Committee on Energy and Commerce, to which the new bill has been referred. H.R. 555 will get an initial airing in the Subcommittee on Communications and Technology. When H.R. 1301 came up in committee, Walden spoke forcefully in favor of the measure, which ultimately attracted 126 House cosponsors.
"Rep. Kinzinger has again stepped forward to introduce this important legislation," said ARRL CEO Tom Gallagher, NY2RF. "His commitment stems from exposure to what the Amateur Radio community brings to the service of all communities. The ARRL and radio amateurs nationwide owe Rep. Kinzinger a resounding 'Thank You!' for his efforts on their behalf."
H.R. 555 calls on the FCC to establish rules prohibiting the application of deed restrictions that preclude Amateur Radio communications on their face or as applied. Deed restrictions would have to impose the minimum practicable restriction on Amateur Radio communications to accomplish the lawful purposes of homeowners association seeking to enforce the restriction.
The ARRL Board of Directors is expected to discuss the pending legislation when it meets January 20-21.
LATEST NEWS: On Monday January 23, 2017 the US House of Representatives suspended their rules and passed the Amateur Radio Parity Act of 2917 by unanimous consent. This action now sends the bill to the US Senate for its consideration.  Read more here.
---
Update from Bob Wortman, WB6VYH, Section Technical Coordinator

Updated December 31, 2016
Hope that everyone had a great year. NPOTA is about to end and there should be a few WAS application coming in. It was fun and I can't wait to see what is next.
I will be out and about in Northern California this coming year. We plan on stopping at some club meetings in Northern California and doing a few SOTA's too.
I will be able to do WAS, VUCC, WAC, and DXCC at the meetings and if possible at the SOTA locations too.
For on the spot, in the field new DXCC applications you will need to have an on-line application fill out and printed.
If you have an old fashion DXCC paper style application or over 100 QSL cards I may need to take them home to do. Contact me for more information.
If you are doing a LOTW application with QSL cards too and having problems contact me, I may be able to help.
Any questions just email me. You need to contact me before I can do an application in the field.
I will be at several ham swaps this year in NorCal and maybe Nevada including Pacificon 2017. If you can't get to Sacramento to drop off your application contact me, I love road trips and we can meet somewhere.
Happy New Years everyone…………….
73, Bob Wortman, WB6VYH
ARRL Pacific Division DXCC Awards Manager, Sacramento Valley Section Technical Coordinator, WAS Award Manager, VUCC Awards Manager
---
From Duane Wyatt, WAØMJD, Section Youth Coordinator

Posted April 29, 2016

Kid's Club Project Update
Duane Wyatt WA0MJD has been working on a project to expose children with health issues to amateur radio and morse code. He has developed Kid's Club units to accomplish this. Script and photos of Kid's Club are seen in the project website at kidsclubweb.wordpress.com.

Child Life staff at St. Jude's Research Hospital for Children have gladly agreed to accept a Kid's Club donation.

Duane is requesting help to pay for the assembly of a Kid's Club unit to give them. Each unit costs approximately $500 to assemble. Please contact Duane at duanewyatt(at)hotmail.com or (916) 677-9799
Duane Wyatt, WAØMJD,
ARRL Sacramento Valley Section Youth Coordinator
duanewyatt(at)hotmail.com
(916) 677-9799
---
From Norm Lucas, WB6RVR, Section Official Observer Coordinator

Posted January 11, 2016
Do you have what it takes to be an ARRL "Official Observer?"
Update October 12, 2016 - The ARRL and the FCC are currently working together to update and to make changes to the Official Observer/Amateur Auxiliary program. Because of these expected upcoming updates and changes, ARRL has placed a temporary hold on applications for new Official Observers and Official Observer Coordinators at this time.
The Official Observer (OO) program has been sponsored by the ARRL for more than 85 years to help Amateur Radio operators assist each other to operate their stations in compliance with Federal Communications Commission (FCC) regulations.
Official Observer appointees have assisted thousands of Amateur Radio operators to maintain their transmitting equipment and comply with operating procedures and regulations. The object of the OO program is to notify amateurs of operating and technical irregularities before they come to the attention of the FCC and to recognize good operating practices.
The OO program serves as the first line of "eyes and ears" for the FCC. It is the backbone of the
Amateur Auxiliary
. OOs are certified in the Auxiliary by passing a mandatory written examination.
Norm is scheduled to give a presentation on the ARRL Official Observer Program at the January 14th meeting of the Elk Grove Florin Amateur Radio Club (see below) - Carol KP4MD
---
35 Amateur Radio Operators Support the 34th California International Marathon - December 4, 2016

Posted December 5, 2016
The 34th California International Marathon (CIM), hosted by the Sacramento Running Association, drew over 9000 runners for this 26.2-mile race from Folsom to downtown Sacramento and an additional 3,500 runners for the Relay Challenge. The CIM is a recognized qualifying race for the Boston Marathon.
Thirty five amateur radio operators from multiple counties in Northern California worked together to support communications for this event.
The Amateur radio communications teams were directed by Sacramento Valley Section Emergency Coordinator Frank Reshke N6SNO who was working his 29th CIM run. The ham radio operators provided communications between the seventeen Aid Stations, three Relay Locations, and SAG buses. They passed lead runner information as well as coordinating the tracking of runners who dropped out and needed rides to the finish line, and passing Aid Station requests for needed materials, and safety concerns.
Ham operators also used fire department 800 mHz trunked radios to communicate with Command. The 800 mHz radios were used to pass medical information from Aid Stations to the fire department personnel in the Mobile Incident Command Center communications trailer for dispatch of medical assistance.
Thank you to all the radio operators for volunteering their time to make this event a great success.
Greg Kruckewitt, KG6SJT, ARRL Sacramento Valley Section, District 3 Emergency Coordinator
---
February 11 - Sacramento County ARES Training

Posted January 21, 2017
The next Sacramento County ARES training and meeting is scheduled for Saturday February 11, 2017 from 9:00 am to 12:00 noon.
Vince Cracchiolo KI6NHP is the new Sacramento County EC.
For more information, visit the Sacramento County ARES web site at www.saccountyares.org
---
Placer County ARES Participates in Sutter Roseville MCI Drill

Posted December 1, 2016
On November 30th Sutter Roseville Medical Center held an Active Shooter Mass Causality Incident Drill. Placer County ARES along with help from Yolo and Sacramento ARES participated in the drill. The drill involved 3 shooters and a bomb vest, there were 22 drill victims. The hams passed traffic between Sutter Roseville and Sutter Auburn. Both voice and digital modes were used successfully. In the lesions learned the hams found that hand held radios cannot transmit out of the concrete buildings within the Sutter Roseville campus, not only did this affect ham communications but it also affected the SWAT teams communications.
Thanks to KG6LSB, N6DPH, KG6SJT, W6TOC, N6CKV, WU6X, NI2U, and Michael for participating.
Photo credit: Don N6DPH on left Greg KG6SJT on right in the radio room at Sutter Roseville Medical Center. Photo by Carl First, N6CKV
Carl N6CKV, Placer County EC
Congratulations also to Placer County ARES for your media hit with members seen in the KCRA-TV News Story - Carol, KP4MD
---
Update from Jim Piper, N6MED

Posted December 31, 2016
The American Red Cross Gold Country Region with 24 northern California which eclipses counties the ARRL Sacramento Valley Section, looks to ARES for disaster communications support when the telecommunications infrastructure is impacted into and out of a disaster area.
As experienced during a Red Cross shelter exercise in April 2015 in which we opened shelters from Cottonwood near Redding to San Andreas and Stockton, long haul voice radio communications can be a challenge within the Section. During a real disaster, the challenge is exacerbated by the length of general messages and logistics requests within the initial 12 to 96 hours of a Red Cross disaster response where the telecommunications infrastructure – dial-up, cell phone, and Internet access are all impacted.
Since the exercise, locally we have been working on a solution for efficiently and effectively passing our longer message traffic (i.e., messages longer than a couple dozen words that can otherwise be easily passed via voice). Traffic handling via an rf path can be a challenge during "blue skies" and can require frequent training and exercise. Complicate this existing challenge further with potentially verbose messages that lack the brevity required for transmission over an rf path. Complicate this challenge further with the potential for transcription errors* at the near and far end of path with hand written messages from author to radio operator (RO) and RO to addressee. *Consider the problem when an RO who mis-transcribes the name of a medication a client is taking and needs!
We went through an iterative process evaluating Winlink and its selection of forms templates, flmsg (part of the fldigi suite), various ARES message templates, and Red Cross volunteers pushing back at possibly "… having to learn yet another program?!?"). The most viable solution at which we arrived was to create an interface that was v-e-r-y easy for a non-ham to learn and a message creation/editing/viewing environment.
The resultant was an "agency specific" flmsg interface that Mr. fldigi himself, Dave Freese W1HKJ, created that could be used by virtually any agency and the creation of message templates in HTML. The form appears as a simple window with "Create Message," "Edit Message," and "View Message" in a browser -- an interface with which the casual Red Cross computer user should be familiar.
Message process will be:
Author uses flmsg to create a message saved to an flmsg text object file.

Author hands off the message (e.g., on a thumb drive) to the RO for handling.

RO uses whatever means to move the traffic, whether Winlink, NBEMS, Outpost/AX.25, sneaker net, etc.

RO at destination prints out (if facility available) or hands message object file to addressee.

Addressee manages information in message accordingly.
We will be deploying flmsg 4.0.1 together with the Red Cross 213 General Message and Red Cross Disaster Requisition templates (now complete) within our region. We have in the development chain an flmsg HTML template for the Safe and Well data registration form. Training in-house is on-going. With the help of Greg Kruckewitt KG6SJT (whose help, among others, has been instrumental in this project), we will disseminate the Red Cross ICS 213, the Disaster Requisition 6409, and when available, the Safe and Well Registration templates. flmsg 4.0.1 is available now for download from the fldigi download site. We would like to continue to look forward to ARES support when 'stuff' happens.
Best regards, Jim / RN / N6MED
---
Club and Member News
---
Norman Brooks K6FO (SK)

Posted December 1, 2016
ARRL Life member Norm Brooks, K6FO passed away on Tuesday, November 22, 2016. His 100th birthday was on June 1. Among his many accomplishments and interests, Norm earned DX Century Club and Worked All States awards, and operated 160 meters through 70 cm. Norm was a member of ARRL (Life), AMSAT, QCWA, 10-10 International, the Northern California DX Club, the 3905 Century Club, North Hills Radio Club, Mt. Vaca Radio Club and the River City Amateur Radio Communications Society (Life). He was a staff writer for WorldRadio Magazine and was published in QST.
A Celebration of Life will be planned within the next two months. Norm is survived by his daughter Kaayla Jaret KA6YLA.
---
At our final meeting of the year on December 10th, the Elk Grove Florin ARC said goodbye to 2016 with its annual Holiday Potluck. About 30 folks enjoy great home-cooked food. We honored our outgoing officers and board members with certificates of appreciation for their hard work and leadership throughout the year. Laura Grossman, Crime Prevention Specialist for Sheriff was our guest. We presented her with toys for the Sheriff's annual Toy Drive.
Our new Board with take office on January 1, 2017 and we look forward to another successful and fun year. Our first meeting of the year will be Saturday, January 14th at 7:00 pm. We meet each 2nd Saturday of the month at the Sheriff's Central Division Community Room located at 7000 65th Street, Sacramento, CA. 95823.
Our guest speaker for the January meeting will be Norm Lucas, WB6RVR. Norm is the ARRL's Sacramento Valley Section Official Observer Coordinator. Everyone is invited to join us in learning more about this program which is so vital to our Hobby.
Submitted by Paul Grose, N6DRY
---
Update from Oroville ARS

Posted January 10, 2017
The monthly meeting of OARS (http://w6af.org) will take place this Friday, 13 January 2017, 7 pm, at St. Paul's Parish Hall, 1430 Pine Street in Oroville. The doors will open at 6 pm for a social hour prior to the meeting. Atop the agenda is election of 2017 officers. Also, Treasurer Gerry Vrooman, N6GCV, will be accepting dues payments for the year. Hope all can attend.
73, Jim, W7XZ
The OARS Monthly Breakfast will take place this Saturday, the last one of the month and 2016, 31 December 2016, 9 am, at The Waffle Shop, 2107 Feather River Blvd (across the street from Applebee's) in Oroville. Hope to see everyone there.
73 and Happy New Year,Jim, W7XZ
Russell Quackenbush, N0EFX, SK
It is with deep sadness I report that Russell, N0EFX, became a Silent Key on Wednesday. Below is the text of daughter in law Christie's notification:
Jim - this is Shirley's daughter and I am writing this email on behalf of Shirley. I don't know if you have heard, but if not I am sorry to let you know that Russell passed away yesterday, December 28. We are planning a service for next Saturday, January 7 at 11:00 am at First Congregational Church at 1715 Bird Street, with a simple lunch served after the service, and all are welcome to attend. I would appreciate it if you could share this information with the other OARS members at your breakfast on Saturday.
As you might imagine, this is a difficult time for our family, and Shirley has asked people to please send emails rather than calls right now. Thank you for your understanding - Christie Fischetti
I'm planning to attend the service a week from tomorry (7 Jan). 73, Jim
January 1 Black Eyed Peas Party
The announcement at the right was forwarded on behalf of KM6FON. Sounds like fun.
73, Jim, W7XZ
---
Greetings and Happy New Year!  The next meeting is Wednesday, January 11th. Lunch (or breakfast) is at eleven. (Denny's serves breakfast all day.) As usual, the group will be called to order at Noon in the meeting room.
The program for this month will be part of TX Factor, Episode 13 about the pirate ship Radio Caroline.
Meeting as usual at: Denny's Restaurant, 7900 College Town Drive, Sacramento. Phone (916) 383-7071, Located at the southwest corner of Howe Ave. and College Town Drive one block North of Highway 50.
Please come and enjoy the good food and fellowship.
---
Update from North Hills RC

Posted January 10, 2017
First meeting of the New Year will be January 17th at 7:30 pm
Meeting Location - North Area Corporation Yard Facility, 5026 Don Julio Blvd., corner of Elkhorn (former SMUD Service Center.)
Directions - From I-80 in the north end of Sacramento County, exit west on Elkhorn Blvd. Turn right on Don Julio, then right into parking lot. Park on the Elkhorn Blvd. side of building.
---
Update from River City ARCS

Posted January 3, 2017
PRESIDENT'S MESSAGE
Happy New Year everyone. As we start 2017, your club officers have been thinking of new ways to make our amateur radio club meetings more interesting. For January, they will be exploring "The Elmer" tradition where hams who have more experience in specific areas of amateur radio could share their knowledge with others hams in increasing their knowledge of the hobby.
During or after January's general meeting, we would like to know how you feel about the event so future meetings can be planned according to your experience. I would suggest that coming to the general meeting with a notebook and pen would be a very good ideal to "jot" down information that is shared at the Elmer Table of your interest.
The tables will be arranged a little differently to accommodate the Elmer Night so just find a seat as we explore this new direction together.
As the president for 2017, I would like to thank Bob Woodward (N6PGQ) for his services as club president for the past years, and for the continued support of our current officers who are continuing on in 2017.
Unfortunately, some of the members who have contributed greatly to Field Day and other special events will be unable to assume those leadership roles for 2017 and we will need members to step up an assume those positions. We are now 120 strong, so please think about helping in filling these positions for 2017.
Looking forward in see you all at the general meeting, January 3, 2017./
73, Ed WA6QYO    Newsletter
---
Update from Nevada County ARC

Posted January 9, 2017
Due to concerns about the weather and possible road flooding/closures the NCARC meeting scheduled for January 9 has been CANCELLED.
73, Walt, N6HNS        November Meeting Flyer
---
President's Message
The Sierra Foothills Amateur Radio Club Christmas Party for December 2016 was held at the Veteran's Memorial Hall in Auburn, CA. Officers, Board members, and other SFARC staff were present, as well as newly elected officers for 2017.
President Orion, AI6JB welcomed the club members and their families. We had a special visit from Santa Claus who presented our newest member, Alexander Anderson, with an RF Brick.
Naturally there was a raffle, and the atomic clock was as popular as ever, and the evening concluded with a special award presented to Richard, WA6RWS for Lifetime Membership.
Thank you everyone for supporting our Christmas Party Food Drive! You are Awesome!!
Jim, KQ6VP, and his wife Ellen were so kind to deliver the food to the Auburn Interfaith Food Closet yesterday. Here is the feedback they got: "Wow, what a response at the Interfaith Food closet. They could not believe how much food we delivered to them. Everyone there shared a blessing for the SFARC, and their members. They kept saying that at least there will be some thankful folks, with full stomachs. Jim KQ6VP"
Thank you all for your generosity!! Orion, AI6JB, President    Newsletter
---
Greetings from the Western Placer Amateur Radio Club:
I hope everyone had a Happy New Year and that the happiness will extend through the year!
The WPARC 2017 Kickoff Party will be Saturday January 21st at 1:00 PM at the Via Roma in Rocklin. The address is 1230 Sunset Blvd., Suite 600 in Rocklin. We have 4 menu items available for the party and we have a good deal on them. The menu will be a salad, a pasta dish, dessert, and soft drinks. The price is $25/person and includes tip. The menu items are:
Cannelloni alla Veneziana
Spaghetti with Meatballs
House Lasagna
Chicken Parmigiana
Vegetarian options are available. We are expecting a large turnout so PLEASE RSVP to me as soon as possible! Again this year the Sacramento Valley ARRL Section Manager Carol Milazzo KP4MD will be our special guest. Bring any questions you might have for Carol about the ARRL to the party. If you have participated in any of the club drawings this year your tickets are automatically entered in the Kickoff Party drawing. We will have some terrific prizes specially chosen for this event. I will send out a list in a week or so in the next newsletter.
We elected new club officers at the December club meeting. They are:
President – Jerry Haar N6JKH
Vice President – Arturo Galindo KK6NFM
Secretary/Treasurer – Michael Buck K6BUK (we are looking for a volunteer for Treasurer as our current Treasurer Paul KJ6ORG is leaving the area soon.)
Board Member – Clay Abrams K6AEP
Board Member – Bill Miller KJ6YCO (President Emeritus)
Board Member – Gary Talent WA6IKE
Alternate Board Member – Don Hayes N6DPH
Many thanks to Bill for the great job he did this past year as President. Also, thanks to all the Board members for their time and energy.
Remember, we have changed the date of the Board meetings. We have eliminated the meeting on the second Tuesday of the month and will meet at 5:45 on the 3rd Tuesday of month before the regular club meeting. This will be more convenient for Board members and will reduce their time commitment.
We have some exciting news on the System Fusion front. We now have a test Wires X node set up for club members to try. For those unfamiliar with Wires X, it is similar to Echolink or Allstar. The node is located at Art's QTH for the test and is on 145.700. The system consists of a Yaesu FTM-400 DR dual band (2 meters/70 cm) and a Yaesu Wires X box. If the tests are successful (which they appear to be to date) we will link the node with the repeater. This is a significant benefit to the club and greatly increases the versitility and reach of the repeater. Anyone with a System Fusion radio can join in.
Speaking of System Fusion, the Monday 8:30 PM 2 meter System Fusion net is growing rapidly. A number of club members have obtained a Yaesu model that offers System Fusion, from HTs to mobiles, to base stations. Of course, the System Fusion radios will also work on standard analog modes. Several people have new radios on order and we should see the net grow even more in the near future. In addition to many club members, we are hearing many visitors from a wide area on the repeater for this net. Also, the Thursday 2 meter and HF nets are growing. Tonight I think we had the largest number of HF check ins we have ever had. We also have recently heard check ins on the repeater from areas as far away as Dixon, Woodland, and Davis. Of course, club member Dennis KI6HHA now lives in Woodland and has a strong signal coming into the repeater for the nets. In fact, I think Dennis's signal might be better than when he lived in Roseville. The Wednesday 2 meter AM net still seems to be quite popular but it is too early for me to check in. Information on all the nets, including the weekly HF net frequency, is on the club website at wparc.us.
Well, we have a lot more stuff coming up in the new year. I'll try to keep you up-to-date on all developments as they occur.
73, Michael Buck, K6BUK, WPARC Secretary
In the past two newsletters I have forgotten to include the club mailbox for those members who wish to mail their dues in. The address is: WPARC P.O. Box 1173, Lincoln, CA 95648. Dues are unchanged at $24 for an individual member, $36 for a family membership and $12 for students and active military personal.
Don't forget to RSVP for the club 2017 Kickoff Party with your menu choices. Also, remember that the party replaces the usual Tuesday night club meeting. The next Tuesday club meeting will be February 21 at 7:00 PM at the Woodcreek Oaks Golf Club in Roseville.
Club Meeting Location
WPARC conducts monthly club meetings on third Tuesdays of each month. Join us at Legends at Woodcreek Oaks Golf Club, 5880 Woodcreek Oaks Blvd., Roseville.
---
Update from Yuba-Sutter ARC

Posted December 31, 2016
GENERAL MEETING (January)
The next general meeting will be 3 Jan at the CalTrans building at 7 p.m. Alfred Dunning (KK6VOS) will be giving a presentation of his trip to the HAARP Facility in Alaska. HAARP is the High Frequency Active Auroral Research Program; an ionospheric research program. Hope to see you all there.
TECHNICIAN CLASS
The club will again be sponsoring a technician class. Classes will be held at the American Red Cross Center, 2125 East Onstott Frontage Road, Yuba City, classroom 1. It will be taught from 6:30 to 8:30 Monday and Wednesday evenings from Jan 2nd thru Feb 28th. There is no cost for the classes, however you will need an up-to-date manual. You can obtain a Kindle version from Amazon, purchase a copy from a bookstore, ARRL, or order one thru an instructor. The instructors will be Curtis (KF6VFP) and Joe Visalli (N9BD). Please get the word out to family, friends and anyone you know who is interested in getting their license.
---
El Dorado County Hams Commemorate 169th Anniversary of Gold Discovery
Special Event Station Operating from Marshall Gold Discovery State Historic Park January 28-29
Placerville, CA January 20th, 2017 – The El Dorado County Amateur Radio Club will operate Special Event Station, AG6AU, from the Marshall Gold Discovery State Historic Park on January 28th and 29th from 0900 to 1700 Pacific Time. This Special Event Station, showcasing the El Dorado County Amateur Radio Emergency Service communications trailer, will be communicating with other hams in North America and from the world.
We will be using the ARES trailer for our station and will be located in a parking lot near the saw mill. We will operate near the following frequencies 28.348 MHz, 21.348 MHz, 14.248 MHz and 7.248 MHz on SSB Phone. You are encouraged to come and see the operation or operate for a while if you wish. If you would like more information please contact Jay Harmor – KE6GLA at jharmor@comcast.net.
The Special Event call sign, AG6AU, was issued by the Federal Communications Commission. The call letters represent gold (AU) and Silver (AG).
The public is most cordially invited to come, meet and talk with the hams. The station will be on-the-air during the Park's normal hours of operation. See what modern Amateur Radio can do. They can even help you get on the air!
To learn more about Amateur Radio, go to http://www.arrl.org/emergency-radio-org. To learn more about the El Dorado County Amateur Radio Club, go to www.edcarc.net.
Bob Hess, W1RH.    Newsletter
---
Update from Plumas ARC

Posted December 1, 2016
It's late Fall on the Plumas and things are winding down for the EmComm season for PARC. Our Tuesday Night Net is still going strong and we try to meet at Round Table on the 3rd Friday of the month at 1700 to catch up and make new Ham friends. Many of us have found our Christmas trees, some are still looking. Only light snow on the floor of American Valley, but the higher elevations around are seeing more than a dusting. It may be a bit early, but to all, a Merry Christmas !! See you "On the Air"....73 de KI6YUK
---
Update from Samuel F Morse ARC

Posted December 31, 2016
JANUARY REPORT:
TThe W6SFM Samuel F Morse Radio Club December meeting was called to order by club President Mike, N6MQL with 10 members in attendance.
W6SFM would like to welcome three new members in the month of December. Our newest members include Bob Kehr,KA9MDP from Citrus Heights CA, Dana Nichols, KM6BTD from Orangevale CA and Richard Singer, K6KSG from Howard CO. 2 of the newest members were W6SFM CW Beginners class students. Both Completing the course with 20 hours of CW training.
In an effort to keep all of the clubs members and guests who were either unavailable or out of state / city closely involved, The SFM ARC now provides a LIVE FEED via our on-line LiveStream video services. This live feed can be found on the W6SFM.com homepage by clicking on the Live Feed! link at the top of our page. On-line turn out was slightly lower than last months 12 viewers, however the club held a good audience with 8 viewers this month A copy of our in-person meeting are made available on our LiveStream account or by going to the W6SFM Live Feed! link on our homepage. To watch the meeting, or any of our pre-recorded videos simply click on the play button that says "Watch again". You can then scroll to select the video that you would like to watch.
At this months meeting the Semi-annual Bug Roundup Event or "CQ BR" as it's also called was discussed. Some of the E-mails were shared as they had been sent to the club. It was reported that stations from Many US states, Canada, Brazil, England, Spain, Japan and Australia all operated in the Bug Roundup Event. Our event has certainly become a Global event! Some of the E-mails received had very pleasant greetings, some included pictures of Keys operated in the event (shown at the end of this news letter), as well as others that offered suggestions to the club. One of those letters which comes from Ron, K3PID suggests that the club consider hosting the CQ BR event from Friday evening 0000 UTC until Sunday 0000 UTC (Friday 4 or 5PM until Sunday 4 or 5PM, depending on time of year).
The Clubs ARRL Field Day results were discussed. Great news on the W6SFM station was given. It appears that W6SFM placed very well among the other stations in the United States participating with the following results:
W6SFM Placed 17th place of 147 total Pacific Division stations
W6SFM Placed 3rd place of 20 total Pacific Division 2A type stations
W6SFM Placed 74th place of 377 total 2A stations in the entire United States
W6SFM Placed 4th place of 32 Sacramento Valley (SV) stations
Other ARRL news and information was discussed at the meeting along with the current band conditions based on our own personal on-air experiences.
For the clubs "show and tell" portion of our meeting Member Stan, AA6DK brought with him 2 items. The first a Kent Key with an unknown Date. Stan's key appeared to resemble a replica of the Marconi "Titanic" Morse key. Stan's second items he brought with him was a deck of WWII 'flash cards'. These cards had on one side the Morse code and 1 phonetic pronunciation of a letter (IE Able A ) on the other side of the card was the semaphore flag indicating the same letter. Member Mike, K6LQ brought with him a German Junker straight key. Member Charles, WG6CFS brought with him his circa 1960 Poucel "Elkey" single lever electronic paddle key. This key was highly revered as one of the 'streamline' paddles of the late 50 early 60's as only 400 of the Chrome base models were made between 1959 and 1963.
Our next SFM ARC in-person meeting will be held at its normal time and address Jan. 5th (followed by our Feb. 2nd meeting). The SFM ARC in-person meeting will be held in the Howard Crowley room, upstairs at the Carmichael Presbyterian Church. More information including a Google Map is available on the homepage of our website. At our January meeting we will be discussing the North American QSO party contest, results of any other contests, such as the CA.QSO party contest will be announced and 2017 club membership dues will be collected. Current events, News regarding Amateur radio and other ARRL items will also be discussed. As always, we will have our Tech (show and tell) portion where members and visitors are asked to share their Ham Radio related items they find of interest. Feel free to visit our In-Person meeting with items that you purchased or were given that you would like to share with the group. Visitors are always welcome to join us.
Each Tuesday of the week 8:00 PM on 3.545 MHz the SFM ARC enjoys getting on the air with CW for our weekly Nets. You do NOT need to Be a member of the SFM ARC to check into our nets and we encourage you to invite a friend to join us as well. Although our nets usually run around 13 wpm code, we are all happy to accommodate those that are slower and need us to oblige. If you are unable to copy Morse code or need some code practice please feel free to visit our on-line LIVE streaming broadcast of both the Audio and a CW to Text decoding of the meeting. The "LIVE FEED" link can be found on our home page of our website.
Do you know someone in need of a Ham Club to call home? Perhaps someone that wants to learn Morse Code, are interested in CW or already know and use it, the SFM ARC would love to be their new Club home. Our in-person meetings are held each 1st Thursday of the month at 7PM. Please use the rear parking lot and entry for best access to the meeting. A map and directions can also be found on our website.
We hope to see you at our next meeting!
Very 73. Michael N6MQL -W6SFM Club President    Newsletter
---
Ham Radio Software Company Blacklisted Users For Posting Negative Reviews

Submitted by Mike Kirkland, NS6Q, December 28, 2016
Mike Kirkland, NS6Q, shares a report of one ham radio software company that has been blacklisting, that is, disabling the software purchased by their customers in retaliation for posting negative reviews online. Read the story at https://radio.slashdot.org/story/16/12/21/2110250/a-ham-radio-software-company-has-been-blacklisting-users-for-leaving-negative-reviews
---
Update from Tyler Laursen, K6TLR

Posted December 15, 2016
The 3077th County Plaque
CQP has come and gone. Alpine county got activated and the 125 or so QSOs got to log it into their books. Activating Alpine was an eye opener. The weather conditions were terrible. The wind was violent. A storm rolled in. And we were only able to log about 125-150 QSOs for all of our efforts for the weekend... But what happened in the following months has now made it well worth it...
Roughly 3-4 weeks after CQP finalized, a couple of QSL cards came rolling in. This was exciting enough by itself, because, being new to ham radio, QSL cards are exciting! It's like finding spare UHF connectors when you thought you were all out! And, I have heard that when you live in California, no one really sends you QSL cards... because everyone has already contacted California. We just aren't a hot commodity! So getting a few QSL cards was pretty cool, but one of them really stuck out.
K4PBX had included with his card, a full page, typed request of how he was trying to get the Worked All Counties award, and that Alpine County was the last one he needed. He had also included a response card in case I didn't have a QSL card... which I don't. I put his letter on my desk as a reminder to send him a QSL card once I get some made... and there it sat. Roughly a month later, I get an email from K4PBX asking if I had received his letter. Again he reiterated that he was working on the Worked All Counties award. Because I was thinking so California centered, I was thinking there were only 58 counties, hold your horses, I will get a QSL card to you once I get some made. Well, it turns out, he was on a whole new level. He made mention of 3,076 counties that he has already confirmed and just needed the very last #3077. Then it dawned on me that I was immensely underestimating this kind stranger, and that something else WAY WAY more amazing than working all of California's Counties was going on. K4PBX was intentionally collecting every single county in the United States of America... all 3077 of them! I don't know how long he has been attempting it, but I immediately apologized for my laziness and sent his response confirmation card back.
December 7th rolls around and I get a package on my doorstep. Upon opening it, I find a nice hand written thank you card, and a wooden plaque from K4PBX; a huge thank you gesture for helping him confirm his final county in the USA. This is my first "wallpaper" from being in the hobby. I hope it won't be my last. It is, so far, by far, the coolest thing I have gotten to do in ham radio. Thank you K4PBX!
---
Update from Keith Edwards, WB6GCL

Posted December 1, 2016
The History and making of the Antenna
The below article was in "Ham Radio Online". It was read by 40,000 hams in 120 countries. Over 1200 hams checked into the extra pictures that we had on the site
In 1957, I got my first ham license and had it for a year and let it lapse. I got back into ham radio in 1975. In the late 70's, I was listening to a pile up on a DX station in the South Pacific, when a very loud signal came on and made one call to the DX station.
The DX station just said "WOW" what a signal. The station was W6BHM in Oroville, California, which was about 35 miles from me. He was sitting on a hill running an 8 element beam. Right then, I decided to make a big beam someday if we ever moved out of town.
In 1984, we moved to the country on an acre and I started to collect antenna parts. I started to build the antenna in the late 80's and got on the air with it in the early 90's.
After I got it built, I had it sitting on some sawhorses, two and a half feet off of the ground checking the SWR, when I heard it pile up on a station in Mexico City. So I pointed the beam that direction and made one call. I broke the pile up on the first call---Barefoot. I knew then that I would have a good antenna.
After I got the antenna up, I would usually talk into the South Pacific and they often would tell me that I had the strongest signal on the West Coast. My friend Larry Murdock, K6AAW, who is on the DX honor roll, would tell me, "I would hear you talking to the South Pacific and I wouldn't be able to hear the station you were talking to"... The antenna is a 12 element, 10 meter mono band on a 60 foot boom. The boom is made out of 2 inch sprinkler pipe. The element were picked up from fellow hams, who had them. The antenna was put together with u-bolts with and hose clamps. The mast is 2 3/8th diameter tubing out of a gas well. The totor is an old prop pitch motor from a World War II aricraft. I got it from K6AAW and had it rewired. The tower is made from one inch schedule 40 balck pipe. It is 3 ft square and 42 feet tall up to the blatform. From there it is another 4 feet to where the first antenna is. The top beam is a Wilson 7 element beam on a 40 foot boom. The antennas were a lot of fun to build and use.
---
Update from Alan Canton, KM6AAI

Posted December 31, 2016
I Am Now KM6AAI And It Only Took 55 Years!
It took a lifetime, but I finally did it.
Ever since I was in my early teens I wanted to accomplish a specific goal in life.
In the early 50s our family was wealthy. My father ran a dress business with my grandfather (who started the business.) They manufactured what were called "cotton frocks"... basically cotton house-dresses for woman... the kind of thing a woman wore around the house and nice enough to go to the grocery store in.
It was the kind of dress Donna Reed and June Clever wore (June wore pearls with it because we know that all housewives of the era wore pearls when they were dusting!) and you still see these thin, cotton dresses worn by some women in the southern states.
We had a thirty-foot boat which was docked in a marina not far from our Long Island, NY house. On the boat we had this huge Zenith multi-band radio. It not only had the marine stations for weather, but you could hear Europe and the amateur (ham) bands. It was portable (weighted a ton) and was so much fun to listen to. Here is a pix of the model:
In the late 50s the business failed... factories went to the South and women started wearing slacks and jeans... and my father just didn't change with the times.
We were broke.
My parents got divorced when I was 11 and as part of the settlement my mother got the radio, which she gave to me and I put it in my room where I spent hours listening to Europe ("BBC Calling", "Radio Moscow", etc.)
But what I loved more than anything was listening to the ham radio stations talk to each other... often across the nation and to Europe as well. I was fascinated by radio and wanted to get MY ham license (there is no age limit.)
I would also visit Elliot Gross's house. He had been licensed when he was around 10 years old and I was amazed at how he could talk to people all over the world in his father's ham 'shack.'
Back then the entry license from the FCC (called the Novice class) required that you take a written test that was fairly easy... but you also had to be able to send and receive Morse Code at five words-per-minute.
But it wasn't the entry license that I wanted. That one was limited to low power transmission which basically worked for "around the block" communications.
I wanted what was called the General class license because that allowed you to 'work' the "DX" (distance) bands and talk to people across the country and throughout the world.
The General license required you to pass a difficult written exam and be able to send and receive fifteen words-per-minute of Morse Code!
But there was a problem.
I simply could not receive the code. I could send it, but receiving just didn't work. If dit-dit-dah was sent I might hear dah-dit-dit.
It was not until years later that I learned that I had a minor audio dyslexia issue. I always wondered why someone might say "That's a large dog" but sometimes I heard "That's a dog large."
Anyway, it was never much of a problem and it was random, usually triggered by stress, and I was not bothered by it... music sounded fine... and although I might have heard some of the sounds a bit differently than others, it was no big deal. But it was (obviously) a big deal with hearing code... so I had to end my quest for getting a ham license.
I recently learned that several years ago the FCC dropped the code requirement and so I started studying for the entry level (now called the Technician License) which is rather easy and I passed that a few months ago and was assigned the callsign of KM6AAI.
Then I started on my real quest... learning the much more difficult material for the General exam.
How many of you remember how to compute the square root of the reciprocal of a sum of reciprocals:
                                     1
                           ___________________________
                       √   
                           1   +     1    +    1
                          ---       ---       ---
                           x         y         z
or can figure out the answer to this... even after studying?:
What signal source is connected to the vertical input of an oscilloscope when checking the RF envelope pattern of a transmitted signal?
A. The local oscillator of the transmitter
B. An external RF oscillator
C. The transmitter balanced mixer output
D. The attenuated RF output of the transmitter
This was not an easy test and I had to re-learn a lot of college algebra.
Yesterday I took the exam, only missed one question and achieved a life-long goal... and now... 55 years since my 13th birthday... I am the proud recipient of the Amateur Radio General Class FCC license.
Just a small thing to most... but a huge thing to me.
73s, Alan Canton, KM6AAI, Fair Oaks, CA