---
ARRL Sacramento Valley Section News - December 2015
---
Join or Renew your ARRL Membership now at $39.95/year.  Annual dues increase to $49.95 on Jan. 1, 2016!
---
American Radio Relay League
The National Association for Amateur Radio
Sacramento Valley Section
Alpine, Amador, Butte, Colusa, El Dorado, Glenn, Lassen, Modoc, Nevada, Placer, Plumas, Sacramento, Shasta, Sierra, Siskiyou, Sutter, Tehama, Trinity, Yolo & Yuba Counties in Northern California
Sacramento Valley Section is located in the ARRL Pacific Division.
Sacramento Valley Section Web Resources
ARRL National Page: www.arrl.org/Groups/view/sacramento-valley
Organization, Clubs, Calendar, Nets
Sacramento Valley ARES: www.sacvalleyares.org
Facebook: www.facebook.com/ARRLSacramentoValley
Twitter: www.twitter.com/ARRL_SV
Thanks to Greg Kruckewitt KG6SJT for maintaining our Section ARES web page and for assisting with our Facebook page and Twitter feed.
Thanks to Les Cobb W6TEE for maintaining the Section Net list.
Submit Section News updates to kp4md
arrl.org
---
2015 ARRL Pacificon Photos
---
National Parks on the Air commences January 1, 2016



In 2016, the National Parks Service (NPS) will celebrate its 100th anniversary, and radio amateurs will be able to help mark the occasion with the ARRL National Parks on the Air (NPOTA) event. The fun begins at 0000 UTC on January 1, 2016.
NPS entities within the Sacramento Valley Section are:
http://www.arrl.org/NPOTA for more information.
---
Amateur Radio Operators Support the California International Marathon

Posted December 15

42 amateur radio operators from 6 counties worked together to support communications for the California International Marathon (CIM) December 5, 2015.

The CIM hosted by the Sacramento Running Association, drew over 9000 runners for this 33rd annual marathon 26.2-mile race from Folsom to downtown Sacramento. Elite racers are able to use finish times to qualify for the Boston Marathon or Olympic Marathon trial.

The Amateur radio communications teams were directed by Sacramento Valley Section Emergency Coordinator Frank Reshke N6SNO who was working his 28th CIM run. The ham radio operators provided communications via the N6ICW repeater between the seventeen Aid Stations, passing lead runner numbers to net control, as well as coordinating the tracking of runners who dropped out and needed rides to the finish line. This year radio operators were also posted on the SAG buses. This helped facilitate the tracking of the buses along the course and helped pick up runners where needed.

When an Aid Station was running low on needed supplies, the ham operators passed the supply requests to the communications trailer at the finish line. Race managers were then able to direct supply trucks to the locations that needed supplies.

For the first time, ham operators were also tasked with using fire department 800 mHz radios. These fire department radios were used to pass medical information from Aid Stations to the fire department personnel in the communications trailer for dispatch of medical assistance. We had a few glitches with the 800 mHz radio operations due to last minute changes by the race management, but we hope next year this will improve.

A big thank you goes out to the radio operators for volunteering their time to make this event a major success.

Photo: Working Aid Station 8: Vince KI6NHP, Craig KK6MNL, and Nichole KK6RGW. Photo by Andrea KI6VGK

Greg Kruckewitt, KG6SJT
---
California International Marathon Radio Operators Needed December 6th
Volunteer operators are needed to assist during the December 6 California International Marathon. Contact Sacramento Valley Section Emergency Coordinator Frank Reshke N6SNO at n6sno
arrl.net
---
SKYWARN™ Recognition Day is December 5th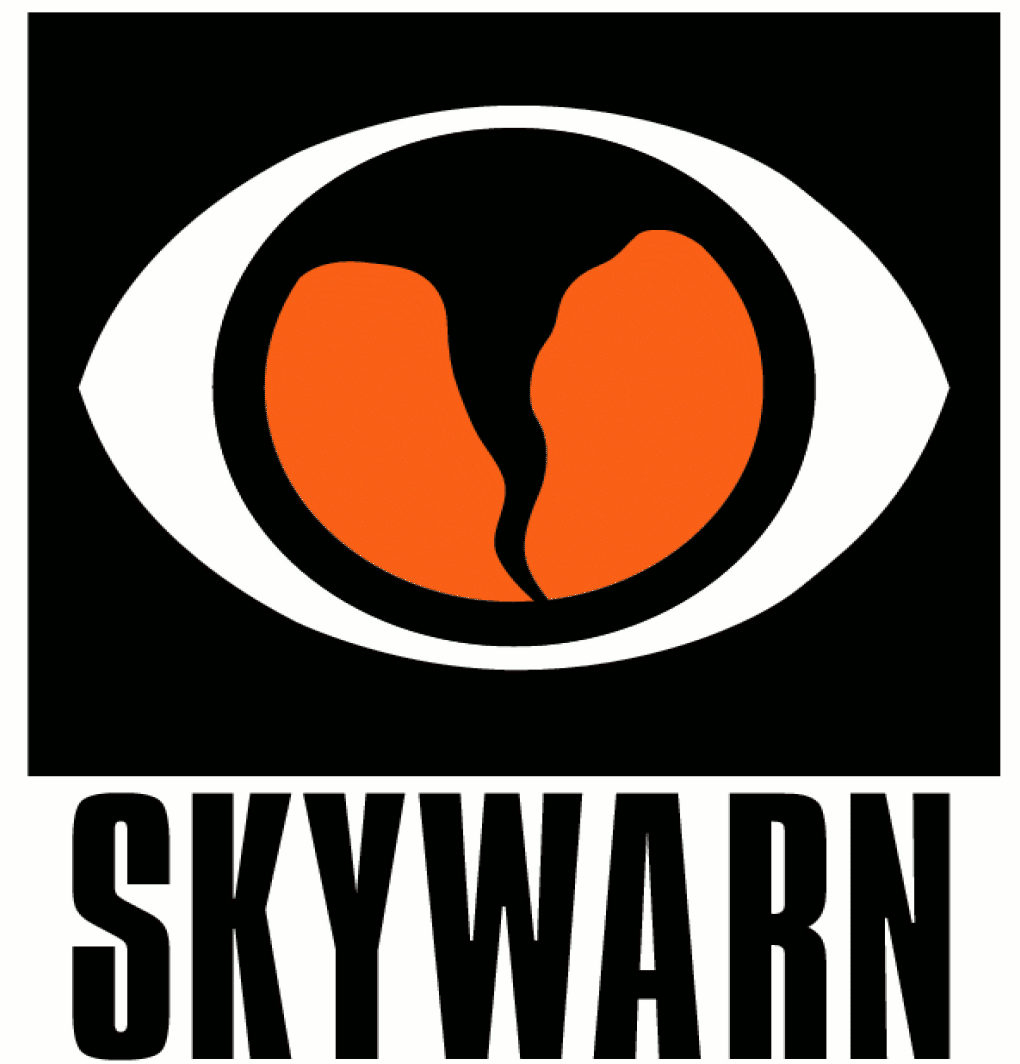 The 17TH annual SKYWARN Recognition Day (SRD) special event will take place Saturday, December 5, 2015, from 0000 UTC to 2400 UTC. SKYWARN Recognition Day, co-sponsored by the American Radio Relay League and the National Weather Service, pays tribute to Amateur Radio operators for the vital public service they perform. During the 24-hour event, Amateur Radio operators visit their local National Weather Service (NWS) office and work as a team to contact other hams across the world. This event is also aimed at strengthening the bond between Amateur Radio operators and local NWS offices.
The volunteer SKYWARN program comprises nearly 290,000 trained severe weather spotters — many of them radio amateurs — who identify severe storms and provide NWS forecasters with reports of local weather conditions during severe weather events.
SKYWARN Recognition Day is not a contest. The object is for stations to exchange some basic information with as many NWS stations as possible on 80 meters through 70 centimeters (excluding 1.25 meters). Repeater contacts are permitted. Stations exchange call signs, signal reports, locations, and a one or two-word description of the weather at their respective locations.
The National Weather Service provides event information on this Web site: http://hamradio.noaa.gov.
Update: SKYWARN™ Recognition Day
This is a reminder, our annual event recognizing ham radio operators who are part of our Skywarn Weather Spotter program. It starts this Friday afternoon, December 4th and continues into Saturday, December 5th.
We will be setting up radio equipment in our conference room and operating through much of the event, contacting other hams around the country. Those interested in operating, observing, or assisting with setup and take down are welcome. We usually begin setting up around noon on Friday. Also, if you would like to bring and operate your own equipment, let us know.
For more information, contact Chris Hintz at chris.hintz@noaa.gov or me at eric.kurth@noaa.gov
We look forward to seeing you here!
Eric Kurth, Meteorologist, NWS Sacramento
---
Dennis Gregory WU6X writes:
The California QSO Party (CQP) is now behind us, but the memory of my portable operation from a campground in Siskiyou County remains as a pleasant reminder of how much fun you can have while portable. Siskiyou County turned out to be a "rare one" as there was only one other call registered for the event ... I never heard them on. Most of the 315 casual contacts I made thanked me for a "new county".
I operated my Elecraft KX3 on 40m exclusively on battery power, CW and SSB, from a 40m resonant inverted V attached to a 1:1 voltage balun and fed with 75 feet of RG8X. The apex was about 60 feet up and over a limb in a fir tree with legs about 30 feet off the ground. That lofty perch was "fished" with a surf fishing rod and 2 oz sinker attached to 20 pound line and used to pull the antenna guy rope up and back down to the balun for hoisting. This has been a very effective method for getting a line over a limb, high in a tree and proved successful for Field Day this year, as well.
In any case, if you've never operated during CQP I highly recommended it. The "event" is not really a "contest" and can be a lot of fun trying to catch all the counties in California. Operation is casual and friendly with an easy exchange of signal strength and consecutive QSO number. I hope to hear you on next year ... I'll be portable again, probably from Siskiyou County. 73, Dennis - WU6X
---
50 W PEP Maximum Power Limit Area on 70 cm
A little recognized portion of FCC Part 97 regulations applies to 420-450 MHz operations in most counties in our Sacramento Valley section:
47 CFR §97.313 (f) No station may transmit with a transmitter power exceeding 50 W PEP on the UHF 70 cm band from an area specified in footnote US7 to §2.106 of part 2. The indicated affected areas are specified in http://transition.fcc.gov/oet/info/maps/us7/, in the State of California within a 240-kilometer (150 mile) radius around locations at Beale Air Force Base, California (latitude 39°08' North, longitude 121°26' West).
More information on the additional impact on 70 cm repeater stations is at http://www.narcc.org/NARCC-ARRL-PAVE-PAWS-Update-2014a.pdf
The Amateur Radio Service shares the 70 cm band on a secondary basis with the US Government which has priority. The US Department of Defense routinely monitors and locates signal sources on these frequencies.  Our voluntary cooperation is mandatory to avoid interference with the Pave PAWS (Phased Array Warning System) radar at Beale AFB and thus to assure our continued access to these frequencies.
---
November 19 Plumas County ARC Flu Pandemic Drill

Larry Trotter, KI6YUK, 
Secretary of the Plumas Amateur Radio Club (PARC) and
 Plumas County ARES Emergency Coordinator sends this After Action Report (AAR).  Larry is a General Class operator whose 
focus is primarily EmComm.  He has
 several HF radios and is interested in starting operation on HF Emergency Nets.  He resides in the Northern Sierras, in Quincy, nestled in the American Valley.

Larry writes: "We manage 3 repeaters, Mt. Hough being the Primary, with Dyer Mountain as backup. Our Claremont repeater is down presently and we're waiting on some decisions by the USFS to get our VHF and Packet Station back on the mountain. Attached, a photo of our Station at the Drill (photo taken by KI6YUK, my blue truck in the foreground with our Club magnetic sign on both doors, KJ6CUG, Nora inside; Tracy Ball, KK6KRO, a new Ham in his truck next to mine; the IC was in the building on the left in the background) and our RACES Operator's Roster for the Event."

Participants: Larry Trotter KI6YUK, Tracy Ball KK6KRO, Nora Barnum KJ6CUG, Kathy Cotter KF6CCP, Scott Lawson KK6ICI, Bob Nelson KA6NSN, Krystal Rhoades KI6KQI, Keith Mahan KI6SPK, Linda McCurdy KI6YUL, Brian Verhalen KJ6EAC, John Work KJ6FPT, Trisha Work KJ6FPS, John Mitchell KK6CJL, Beverly Mitchell KK6CJM, Sandy Kendall KK6CJJ
---
The Amateur Radio Parity Act of 2015
December 2015 News
From the Section Manager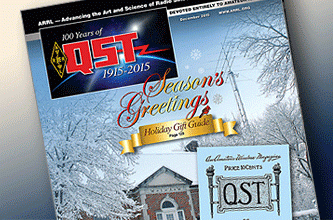 As we enter this Holiday season in full swing, here are the year-end news from our section members and clubs. You can still send December news to me at kp4md@arrl.org. This news page is usually updated on the weekend after your submission is received.
Congratulations to QST on its 100th anniversary December issue and to all newly elected club leadership!
Representatives from all our ARRL affiliated clubs are invited to the December 5 ARRL Pacific Division Cabinet meeting at the Livermore City Council Chambers. Contact ARRL Pacific Division Vice Director Jim Tiemstra K6JAT or myself for details. Please contact our Affiliated Club Coordinator, Ron Murdock W6KJ, for assistance to update your ARRL affiliated club status or to apply for ARRL club affiliation.
If you haven't seen them, I encourage you to visit our website at www.arrlsacvalley.org and our Facebook and Twitter pages. The new website offers multimedia content, web resource integration, ease of navigation and improved readability, especially on tablet devices. An archive of past news pages is accessible by hovering the cursor over the "Home" tab. This is a work in progress and we solicit your suggestions for improvement. We will also continue to maintain our ARRL National website page.
We wish you all a healthy and joyous Holiday season!
73, Carol Milazzo, KP4MD
American Radio Relay League
Sacramento Valley Section Manager
kp4md(at)arrl.org

You can always send compliments, suggestions and submissions for inclusion in our Section News to kp4md
arrl.org
---
From Ron Murdock, W6KJ, Affiliated Club Coordinator
Pacificon was fun, and I picked out a Elecraft kit (KX3) which is now 
built and on the air. Also picked up a bug, causing laryngitis and a chest 
cold, maybe from the room air conditioner.
Now is a good time for all affiliated clubs to renew the contact
information people see on the Internet. Affiliated clubs remain affiliated even if the club information is not kept current. Then a club is considered not current.


In a previous Section News we called for this update, but so far, I
haven't been able to tell if anyone did it. Just go to:
http://www.arrl.org/affiliated-club-benefits
 and follow the instructions. Most disturbing is the fact that our Special Service Clubs have fallen off the list. The same place on the ARRL.org web page will help you with that. If it isn't readily apparent just drop me a line at 
rbomb52@gmail.com
 and I will help.
Our SM has appointed me Assistant SM and Affiliated Club Coordinator. If your club is not yet affiliated and you want it to be, you can contact me at the above e-mail address and we can get it done.
73,
Ron Murdock, W6KJ

ARRL, the national association for Amateur Radio™

Life Member, ARRL

w6kj
arrl.net 
rbomb52
gmail.com
---
From Duane Wyatt, WAØMJD, Section Youth Coordinator
Duane requests a call from anyone interested in meeting with the director of Northern California Ronald McDonald House during the week of November 30 to discuss regular demonstrations of amateur radio there.
Duane also plans to meet with staff for two organizations in January to give demonstrations about amateur radio, including Morse communication.  One organization is United Cerebral Palsy of Sacramento. They are considering starting an amateur radio program for the members.  The other organization is the GreenHouse Community Center staff in Sacramento. They provide after school tutoring and mentoring and leadership development for underserved youth.  Duane hopes for other local amateur radio operators to attend one or both of these meetings with him to discuss amateur radio.
ARRL Sacramento Valley Section Youth Coordinator
duanewyatt@
hotmail.com
Amateur Radio Demonstration at Ronald McDonald House
Duane Wyatt has scheduled an amateur radio demonstration at the Northern California Ronald McDonald House, 2555 49th St, Sacramento, CA 95817 on January 16 at 2:00 pm.  Please write him at 
duanewyatt@
hotmail.com 
if you wish to participate.
Kids Club Project (for Special Needs Youth)
by Duane Wyatt, WAØMJD
Issues facing youth with Autism Spectrum Disorder (ASD):
Loneliness: The social anxiety and low self esteem creates feelings of loneliness in some. Many ASD patients have eye contact issues as well.

The trusting nature of some ASD patients.

ASD patients. have to have structure in their lives.
Therapy solutions to treat loneliness:
Social media networking to find friends: There are internet predators who can remain anonymous and become socially attractive to trusting ASD

patients

. Facebook use may create a diagnosis called "Facebook Depression" in some. Internet use can be a dangerous way to find friends.

Nightclubs and other social outlets: The social anxiety experienced by some ASD patients

. preclude this.

Video Game networking: The unwholesome, violent, sometimes profane nature of video games is unattractive. There are also anonymous users here as well.

Amateur radio communications: Amateur radio is safe (regulated by the FCC), challenging (contesting is attractive to some users), loads of fun self esteem elevating, non-violent, stress diverting. It is a method of finding and keeping world wide friends without leaving home or having to look at this new friend(s) (non threatening). This hobby is a new adventure for most- leaving behind the commonplace, boring internet. Exposure to new experiences in a non threatening way helps to divert stress.
KID'S CLUB:
KID'S CLUB amateur radio and Morse code exposure units can be kept in mental health professionals' offices, loaned to patients, used at home and returned to the office for a return of the parents' cash deposits.

The KID'S CLUB units consist of:
an attractive, small, self contained laminated wooden cabinet- which encloses the following equipment:

a high quality amateur radio receiver which receives the amateur radio shortwave bands

a small twelve volt power supply

a wire dipole antenna kit to receive the signals from the air

an amateur radio license study manual

a Morse code keyer to send the dots and dashes in a modern way- effortlessly electronic

a modern iambic Morse code key

a semi automatic Morse code key called a "bug"
Evidence based research using these units is needed to evaluate efficacy of the units. I would think that this would be a possible thesis topic for an advanced degree candidate. No research has or is being done with this.
One can obtain further information and view videos of Morse code operation in the project website at duanewyatt.wordpress.com. If these units prevent suicidal thoughts or actions for one patient, the project is invaluable.
An acquaintance, seventeen year old Zachary Barnum, loves Morse communication. His story is written in a newspaper column. To view this column, Google search: "Dots and dashes--Zachary Barnum". The friend he mentions with an amateur radio--autism outreach is me.
---
FCC Action Against California Licensee Crowell W6WBJ

Posted December 19, 2015
The FCC Enforcement Bureau has proposed fining William F. Crowell, W6WBJ (ex-N6AYJ), of Diamond Springs, California, $25,000 for intentionally interfering with other Amateur Radio operators and transmitting prohibited communications, including music. FCC San Francisco District Director David K. Hartshorn released a Notice of Apparent Liability for Forfeiture (NAL) on December 18, detailing the allegations. An Advanced class licensee, Crowell is no stranger to the Enforcement Bureau, which had warned him as far back as 2000 about intentional interference. In 2008 the FCC designated his current license renewal application for hearing, alleging that he had caused intentional interference, interrupted others' communications, transmitted music, and made one-way transmissions, including some containing "indecent language," the FCC said. His license, which expired in 2007, has not been renewed, but Crowell may continue to operate while his application is pending. Prompting the December 18 NAL were complaints earlier this year by members of the Western Amateur Radio Friendship Association (WARFA), which conducts nets three times a week on 75 meters.
---
Folsom ARRL Volunteer Exam Schedule

Posted December 22, 2015
Here is our updated exam scheduled for the first part of 2016:
Thursday January 21
Thursday February 18
Thursday March 17
Thursday April 21
Thursday May 19
Thursday June 16
All exams start at 6:00 pm.
Round Table Pizza (Small private room by the front door), 2793 E Bidwell St, Suite 100, Folsom, CA 95630
For information see http://ns6q.net/exams or contact Mike Kirkland, NS6Q at radio.ns6q@gmail.com.
73, Mike, NS6Q
---
Noontime Net (NTN) Activities

Posted December 22, 2015
On Nov 28 2015 the forty meter Noon Time Net on a freq. of 7268.50 held their third QRP Saturday when net members and visitors were encouraged but not required to check in QRP 10 watts or less. There were 359 QRP and 174 QRO check ins that day...The lowest power check in was Lee W7WVR checking in with 10 milliwatts. Lee was heard by the net manager Lynn KV7L approximately 460 miles away in S.E. OR. He was heard by stations in several states also. The net will host Ladies' Day again on Feb. 14, 2016.  All ladies will be encouraged to check in licensed or not with a control operator.  Ava, WB7NMZ will be morning net control and Leslie N7LOB will be afternoon net control.  Also on March 17, 2016, the net will host emergency power day when stations and EOCs etc will be encouraged but not required to check in on emergency power.  Please check out our web site at www.noontimenet.org
Dar Walker, W6IO, NTN Assistant Manager, Shingletown ARRL VE Liaison
---
The December WPARC meeting was 7:00 PM 12/15/2015 at the Woodcreek Oaks Golf Club in Roseville. Many people come to the meeting early to eat, drink, and enjoy great conversation. We will be electing new officers for 2016 so make sure you turn out to vote. Ron Green KG6RLG will be the presenter this month.
The December meeting means it is time to pay 2016 membership dues. For the 10th year in a row we have not increased the cost of club membership. Club Treasurer, Scott KJ6FAV, emailed a form for paying dues but if you didn't receive it, you can email Scott or me. Please bring your form and check to the December meeting. We will also have forms available there if you did not receive one. If you can't make the meeting you can mail your dues to our Post Office box: WPARC, P.O. Box 1173, Lincoln CA 95648. Thanks in advance for paying your dues on time! Also, please check your email address on this newsletter to make sure we have your preferred address. If not, send the correct one to Scott or me.
Don't forget the the ARRL Sacramento Valley Section has a new website with lots of good information. Check it out at: arrlsacvalley.org
Sunday we had a good storm with lots of wind. I wanted to see what the peak wind gust was during the storm but our power went off about 10:30 AM and the weather station couldn't report to the computer in my shack nor could it update the internet. Fortunately, the station console has a battery backup with memory for peaks and the high was 37 MPH. I looked out at the hummingbird feeders in my back yard when the storm was its worst and those crazy birds were flying around like it was a sunny day! PG&E sent out a telephone message that our power should be restored by noon due to all the outages from the wind. I was a little doubtful but the power came back on exactly at noon.
My station: http://www.wunderground.com/personal-weather-station/dashboard?ID=KCALINCO3#history
John NQ6Q station link: http://www.wunderground.com/personal-weather-station/dashboard?ID=KCALINCO36#history
NETS Wednesday and Thursday! Wednesday we have a 10:00 AM net on the club repeater, K6PAC, and as always, Katy KJ6YCP will be net control . It is a fun net and definitely growing. We will have two nets Thursday starting at 7:30 PM with the 2 meter net, followed by the HF net 5 minutes after the end of the 2 meter net. The 2 meter net will be on K6PAC, the WPARC repeater, at 147.300 (+) 179.9 and KI6HHA will be net control. KJ6YCO will be net control on the second and fourth Thursday of the month and Dennis KI6HHA will be net control on the first and third. The HF net will be on 40 meters at 7.225 MHz. Last week the HF net was on 15 meters and it was the best conditions on 15 we had heard in a long time. Plus, the band was really quiet. Jim W6JMF was booming into Lincoln. The schedule for the HF net for the next 5 weeks is:
December 17 – 40 Meters (7.225 MHz)

December 24 – 75 Meters (3.855 MHz) (Yes, we will have 2 meter nets on the two holiday Eves. No HF net on December 24 unless someone volunteers to be net control but there will be one on the 31st.)

December 31 – 10 Meters (28.410 MHz) A good chance for Techs to join in!

January 7 2016 – 10 Meters (28.410 MHz) A good chance for Techs to join in!

January 14 – 15 Meters (21.355 MHz)

Michael Buck, K6BUK, mrbuck@pacbell.net
---
FCC Not Processing License and Exam Session Files
(from The November 19 ARRL Letter)
12/7/2015 UPDATE: ALL SYSTEMS ARE AGAIN ON LINE
The FCC Universal Licensing System (ULS) electronic batch filing (EBF) system was working for a brief window of time yesterday after being down since Friday November 13. Some files were processed through the system Wednesday, but the FCC is having a problem processing all VEC license and examination session files today. ARRL VEC Manager Maria Somma, AB1FM, said her office again had to alert the FCC IT staff, which are said to be looking into the issue but did not estimate how long the system would be down. Somma said it was the third time the EBF system has gone down since late September, when the FCC said a process had stopped running on an FCC server.
The FCC doesn't have a long term fix in place yet and it appears the same issue is happening again with more frequency. The amateur community should expect delays in exam license processing until the FCC can get this resolved. The FCC apologies for the continued inconvenience this is causing the community. "We transmit the exam sessions to FCC as soon as possible, which is usually 24 to 48 hours from the day received in our office," Somma said. "We make every effort to process each session quickly and efficiently while following FCC rules. Unless there is missing candidate information or paperwork, we normally aim to send the session to the FCC within a few days, because most of the VEC staff understands what it feels like to wait for your call sign to be issued." Somma expressed the hope that applicants and VEs will be understanding and patient while the FCC resolves the problem.
---
The Sacramento Amateur Radio Club (SARC), held their annual holiday Meeting on Dec 9th. Business was short w/elections and then pizza and a jolly good BS session afterwards 'till aboutt 8:45 PM.
Here's the results of those elections:

Pres: outgoing Tom (KQ6EO)

incoming Craig (WP2N)

VP: 2nd term Joel (KK6IQR)

Sect: multi yrs Lee (W6LFR)

Treas: multi yrs Jillian (KG6QAZ)

Board members: Jeff (KI6DQB)

Tom (KQ6EO)

Les (WA6EQQ)
I hope this helps w/ the newsletter...
Best 73 to you et al...
BCNU, Craig, WP2N...........
---
Oroville Amateur Radio Society's (http://w6af.org) monthly meeting will take place Friday, 11 December 2015, 7 pm, at St. Paul's Parish Hall, 1430 Pine Street in Oroville.  Agenda is expected to include nominations for 2016 officers and OARS communications assistance for the Parade of Lights, which takes place the following evening, 12 December.  Hope all can attend.
73, Jim, W7XZ
---
Dar Walker, W6IO, sends t
he SHINGLETOWN ARRL VE 2016 schedule
Test location: 
SHINGLETOWN AREA RESOURCE CENTER, 
31268 HWY 44  SUITE  C, 
SHINGLETOWN, CA. 
96088  
Next door to the Post Office.
Testing begins at 10:00 AM.  
Candidates should arrive 15 to 30 minutes early.  
We accept walk ins.
Contact:  
Dar Walker 
W6IO, 
Shingletown ARRL VE Liaison, 
Wa6mxh@frontiernet.net, 
530-474-3087
2016 SCHEDULE:
Feb  20, 
Apr  16, 
Jun  18, 
Aug  20, 
Oct  15, 
Dec  17
Thank you and Happy Holidays, 
Dar 
W6IO
---
December SOTARS/QCWA Meeting
GREETINGS.  Merry Christmas and Happy New Year !!
Our meeting is Wednesday, December 9th.   Lunch is at eleven and Denny's also serves breakfast all day.  
Our meeting will be called to order at Noon in the restaurant's back room. 
The program for this month is  a short video on D-Star digital radio.
Join us at: Denny's Restaurant, 7900 College Town Drive, Sacramento,
Phone (916) 383-7071 Near Howe Ave. and FWY 50
Come and enjoy the good food and good fellowship.  
Don't forget our club website at http://sotars-qcwa.webs.com
Posted December 7, 2015
---
Unfortunately, today's newsletter starts with some bad news. Dale KF6MD, a long time WPARC member (and one of our first members), has some serious health issues. He stopped coming to meetings a couple of years ago due to his health conditions but kept his membership active. He underwent chemo for lung cancer, and while the chemo slowed it down, the cancer has spread to his liver. He found out today he has about 6 months to live. I would appreciate it if everyone who reads this email would send Dale a card, even if you don't know him.
Dale Lingenfelter KF6MD, 1951 Grand Pheasant Lane, Lincoln, CA 95648
Dale worked Aeronautical Radio for years, the company that handles aircraft communications world wide after they leave tower control. Dale was the operator who took the call from the first airplane hijacked to Cuba. He said the pilot calmly came on the headset and asked for the weather report for Havana! He is also an accomplished golfer holding 8 hole in one trophies! Dale has quite a bit of ham equipment and I am going to handle the sale of it and list it for him starting tomorrow. Just as a teaser, there will be a Kenwood TS-990S, an Alpha 78, Elecraft K3, a Kenwood TM-D710 with the AVMap GPS which gives you APRS, a Heil GM5 mic, a D104 Silver Eagle mic, Ten-Tec 238B antenna tuner, a Begali CW paddle, and an almost new Valentine One radar detector. Dale takes very good care of his equipment, never abuses it, and it is all in good shape. I will send the inventory out to my newsletter mailing lists before I list the equipment on QRZ, QTH, and eBay so local people have the first chance at it. If you are interested let me know.
The December meeting means it is time to pay 2016 membership dues. For the 10th year in a row we have not increased the cost of club membership. Club Treasurer, Scott KJ6FAV, emailed a form for paying dues but if you didn't receive it, you can email Scott or me. Please bring your form and check to the December meeting. We will also have forms available there if you did not receive one. If you can't make the meeting you can mail your dues to our Post Office box: WPARC, P.O. Box 1173, Lincoln CA 95648. Thanks in advance for paying your dues on time! Also, please check your email address on this newsletter to make sure we have your preferred address. If not, send the correct one to Scott or me. Now that we have some (almost) winter weather I thought I would send out the link to my weather station again. My station is part of weather underground which has thousands of individual stations reporting to the Internet. The stations show wind direction and speed, temperature, humidity, barometer history, and rainfall. All the sensors update every 15 seconds except for rain which is every 2 minutes. (Speaking of rain, I just took out some garbage at 4:00 AM and it is raining.) The anemometer (wind sensor) is the same one that interfered with the repeater when it was here and I had to take down the sensor so we could use the repeater. It put a beep in the repeater every 15 seconds when the squelch was open. Historical weather data is also available on the website. From my page you can search for a station near to your house to find out what is going on in your neighborhood. The second link I am posting is to John NQ6Q who also lives in Sun City and has a weather station. John just put his station on line last month and is number 36 in Lincoln so that gives you an idea of how many stations there are in our area. http://www.wunderground.com/personal-weather-station/dashboard?ID=KCALINCO3#history http://www.wunderground.com/personal-weather-station/dashboard?ID=KCALINCO36#history
NETS Wednesday and Thursday! Wednesday we have a 10:00 AM net on the club repeater, K6PAC, and as always, Katy KJ6YCP will be net control . It is a fun net and definitely growing. We will have two nets Thursday starting at 7:30 PM with the 2 meter net, followed by the HF net 5 minutes after the end of the 2 meter net. The 2 meter net will be on K6PAC, the WPARC repeater, at 147.300 (+) 179.9 and KJ6YCO will be net control. He will be net control on the second and fourth Thursday of the month and Dennis KI6HHA will be net control on the first and third. The HF net will be on 15 meters at 21.355 MHz. The schedule for the HF net for the next 5 weeks is:
December 10 – 15 Meters (21.355 MHz)
December 17 – 40 Meters (7.225 MHz)
December 24 – 75 Meters (3.855 MHz) (Yes, we will have 2 meter nets on the two holiday Eves. No HF net on December 24 unless someone volunteers to be net control but there will be one on the 31st.)
December 31 – 10 Meters (28.410 MHz) A good chance for Techs to join in!
January 7 2016 – 10 Meters (28.410 MHz) A good chance for Techs to join in!

Now that we have the repeater in a good location that gives us a strong signal in western Placer County, I expected that we would see an increase in net participation. However, recently our check in numbers have been declining. If you have any suggestions on how to improve the net please email Dennis KI6HHA at ki6hha@aol.com or me.
Remember to keep your radio tuned to the club repeater during the day. We need to use the repeater as much as we can, especially now that it is in such a good location. I know Claire KI6VWG, Ron KG6RLG, and I often monitor the repeater and are waiting for you to call. Welcome to new club member Russell Steel KF6TAR! I haven't seen Russell's application yet so I don't know what his areas of interest are but please introduce yourself to him when you see him at a meeting and welcome him into the club.
The December WPARC meeting is 7:00 PM Tuesday at the Woodcreek Oaks Golf Club in Roseville. Many people come to the meeting early to eat, drink, and enjoy great conversation. We will be electing new officers for 2016 so make sure you turn out to vote. Ron Green KG6RLG will be the presenter this month. I don't have the details on his presentation yet but I should have them by next weeks' newsletter. We have the date for the 2016 Kickoff Party. It will be Saturday January 23. We have confirmed The Old Spaghetti Factory at 731 Sunrise Ave. in Roseville and we have a "party menu" to choose from for dinner. The dinner includes a crisp salad, a main pasta dish, hot fresh baked bread, spumoni ice cream, soft drink, and gratuity. There is a flat charge for this of $20 per person which is quite a deal. At the Board meeting last night it was decided to collect the $20 at the door instead of at the January meeting. Please email me as soon as possible so we have an idea of how many people plan to attend. The menu will be on the web site soon. Make sure to mark the date in your calendar. The Kickoff Parties are a lot of fun and give us a chance to socialize outside of our regular meetings. Remember to bring your spouse/XYL/significant other. We will also have our new Section Manager, Carol KP4MD, as our special guest. In addition, we have some special drawing prizes to start the new year.
Club President, Jim W6JMF, has a 500' roll of LMR400 equivalent and if you are interested in purchasing some from him, he is selling it at cost for the low, low price of only fifty cents per foot. His email is at the end of the newsletter.
Several years ago I mentioned to a friend that it was time to pay my annual ARRL membership dues. He said he wasn't going to renew and when I asked him why he said, "What has the ARRL done for me lately?" Well, it only takes a quick look at the December QST to see what the ARRL is doing to advance amateur radio, protect our frequencies, and deal with the FCC. They are also fighting RFI "noise pollution" also known as QRM on the bands from devices that are being used illegally such as grow lights that emit a broad spectrum of electronic garbage. They also fought successfully against broadband over power lines which had the potential to cause significant interference. Anyone who has a basic understanding of radio and RF emissions would understand that sending RF on power lines, which are unshielded and unbalanced, is a just a way to broadcast noise. However, it took the ARRL to point it out to the FCC that BPL is a bad idea. Wouldn't you think that someone at the FCC would have figured that out? (Actually, it was very political. The big business Internet companies saw a way to make money and that was all they were worried about.) The ARRL also represents our hobby internationally at conferences such as the IARU Region 3 Conference in Bali, Indonesia. Further, they have urged the FCC to go forward with a proposal to open a new amateur allocation at 472 – 479 kHz (2,200 meters) and won approval of a new secondary allocation at 5351.5 – 5366.5 with a power limit of 15 watts EIRP, which is the first new allocation for amateur radio since 1979. There is much more such as a lab to test equipment, engineers on the ARRL staff to help out with RF problems, articles on new equipment, and build it articles. In a recent newsletter I sent out the results of ARRL tests on hundreds of HTs at conventions which showed how dirty the emissions are from cheap Chinese HTs. Last but not least, the ARRL is working to build enough support in Congress for the Amateur Radio Pact of 2015 to pass to allow antenna relief for hams who have antenna restrictions due to home owner CC&R rules. The scope of the ARRL is very broad and covers many areas that many hams do not even know exist. Join or renew today!
Speaking of the Amateur Radio Parity Act of 2015, the best way for the ham radio community to work for success for this Act is to work on a strong grass roots campaign. The Bill is progressing and has moved out of committee. If you have any interest in helping please go to the ARRL support web page at: http://www.arrl.org/amateur-radio-parity-act
Remember – you can have a percentage of any purchases at amazon.com go to the ARRL! Amazon will donate 0.5% on eligible items to the ARRL through the Amazon Smile program. Just go to the link and choose the ARRL for your charity. I changed my amazon.com account a few months ago and when I log in I automatically go to the ARRL donation page. Remember, you must sign in using the smile.amazon link so remember to bookmark it. You can sign up at http://smile.amazon.com/
If you know of any other Ham Swaps, Hamfests, or any other ham related events in northern California or western Nevada, email me and I will add them to the newsletter.
Thinking of the events in the Sacramento Valley Section reminded me that there are lots of nets in the area that are sponsored by other clubs. There are many different kinds of nets including HF, VHF, UHF, digital, and SSTV. For a full listing go to this link maintained by Assistant Section Manager Les W6TEE. Les does a great job of keeping the page updated: http://www.qsl.net/w6tee/nets.html.
If you have any comments, suggestions, or complaints about the club please talk to a club officer. The club officers are: Jim W6JMF – President mntredhed@gmail.com
Bill KJ6YCO – Vice President entertainangles@surewest.net
Michael K6BUK – Secretary mrbuck@pacbell.net
Scott KJ6FAV – Treasurer shaskins65@gmail.com
Clay K6AEP – Board Member abramsc@pobox.com
Gary WA6IKE – Board Member gtalent@live.com
Dennis KI6HHA – Board Member ki6hha@aol.com
Ben N3BEN – Alternate Board Member soperbenjamin@gmail.com

See you at the December club meeting!
Regards, Michael Buck K6BUK, mrbuck@pacbell.net, 916.543.0032 Home, 916.765.5910 Cell, www.wparc.us

---
From the Yuba-Sutter ARC "Valley Ham News"
Posted December 7
ELECTION OF BOARD MEMBERS AND OFFICERS

The November meeting was the election of officers, board members and approval of the 2016 budget. The budget was approved. The following individuals volunteered to be board members and officers and were approved unanimously.
President: Chris Price (KD6CP)
Vice President: Eleanor Knox (KI6CSO)
Treasurer: June McJunkin (N6JEY)
Secretary: Vacant
Board Members:
Ron Murdock (W6KJ)
Kathy Burns (N7WVW)
Odolf (Matthew) den Hollander (AC6MF)
Manna Whelchel (KA6ETB)
Lester Allan (KK6SYV)
YSARC is still looking for a volunteer to be the club secretary.
VETERAN'S DAY PARADE
On November 11 at 11:00 a.m. the 2015 annual Veterans Day parade began with the National Anthem, taps and a flyover from Beale AFB. There were over 162 groups marching in the parade; forty more than last year. 
Steve Sweetman (K6TAZ), Leroy Smith (KJ6DKM), Sheri Goforth Eby (K6AVW), Mark Peters (KA6FFM), Eleanor Knox (KI6CSO, Kevin Culbertson (KJ6TXZ) and Curtis Sylvester-Jose (KF6VFP) helped marchers and vehicles find their staging areas and marching order. YSARC volunteers started staging the marchers at 9:00 a.m. and finished lining up the last marcher at 12:30 p.m.
Thanks to all the volunteers who made this a success.
Below are some photos from the parade.
CHRISTMAS PARTY
The club Christmas party will be held Wed. Dec. 9 at 6:00 p.m. at Hometown Buffet in Yuba City (998 N Walton Ave, Yuba City by Sam's Club).
We have the back room reserved. Cost for the meal and drinks is $11.00 per person. Just let the cashier know you are with the Yuba-Sutter ARC and pay as you come in.
Door prizes will be drawn with the top prize being a Ham Radio Outlet $200.00 gift certificate. Tickets are $2.00 each for the $200.00 grand prize.
A $50.00 Ham Radio Outlet gift certificate will be given as the last prize for $1.00 tickets. Look for Santa!
---
News From The Golden Empire ARS "Radiator"
Posted December 7
This is the last Prez Sez column I will be writing for our monthly newsletter. I have had the honor of serving as the president of the GEARS club for the past two years, including last year which was the 75th anniversary of the club here in Chico. There is a fine slate of officer candidates for the next year of club activities. I'm sure Dorothy will be running that list somewhere else in this issue. I will welcome the new officers and fade away to be a member of the Board of Directors as past president. But I will be staying around as the liaison for Chico Velo to handle the planning for the Wildflower Bike Ride in April.
Being December, this is the last meeting of the year. There is no program planned since we will be doing the election of officers and then the Dessert Meeting/Gift Exchange. So between now and December 18th, look around for a Ham related gift in the $10 range for the swap. And while you are at it, find a really decadent dessert to share with the club members that evening. The balance of the evening will be dedicated to good cheer and fellowship with other members of GEARS.
Again, it has been my pleasure to serve as your president for the past two years. Please assist the new incoming officers as loyally as you have helped me. Until the meeting, may the propagation improve for all you HF operators. It has been terrible for the past ten day.
Anna Horn KG6ZOA, President
---
News from the North Hills Radio Club
Posted December 2
The North Hills Radio Club had a very good last two months of the year. On October 20, we held our annual White Elephant sale. This year, we gave it a twist. Prior to the main event, we held a children's auction. We invited persons to bring children to our meeting. We let them bid on children's items. Unfortunately, only two children came. However, they had a very good time bidding on things. Then, our regular White Elephant sale was conducted. Our treasury got a pretty good boost. Thanks to Tye Richardson, president of the Sierra Foothills Amateur Radio Club for serving as auctioneer.
On November 17, we held our final business meeting of the year. We held elections for officers and a seat on the board. Doug, N6NFF was elected to a sixth year as president. George, N6YG was elected vice-president. Maynard, W6PAP was re-elected for yet another term as secretary-treasurer. Kaayla, KA6YLA was elected to a seat on the board as a director. Special thanks goes to Les, W6TEE for serving as vice-president during the past year. Les did a very good job as VP. Les doesn't know to do anything else but a good job! Thanks to Ryan, W6RNL for his three years of service. Also, thanks to Paul, KA6PDY for standing in Ryan's stead while was on active military duty for six months.
The final activity for the club this year will be our annual Christmas dinner. It will take place on Tuesday evening, December 15 at Brookfield's Restaurant here in Sacramento. All NHRC members, no matter how long they have been a member of the club, should consider themselves welcome to attend and bring a family member or friend. The dinner will take place from 6:30 until 9:00 P.M.
The first meeting of the New Year will take place on Tuesday evening, January 19 at our usual meeting site. The North Hills Radio Club would like to wish one and all a Merry Christmas and a Happy New Year.
Until then, the very, very holiday best of 73.
Doug Emerson, President, North Hills Radio Club
---
News from the River City ARCS President
Posted November 28
From the River City ARCS: We just completed a banner year which we will be topping off with our annual Christmas party December 1 at Sam's Hof Brau. Outside activities last year included our Club picnic, participating in the Rio Linda Farm and Tractor Days, and Field Day. We demonstrated Amateur Radio with the Cub Scouts and at Maker Fairs. Volunteers from our Club really stepped up when needed and all events went extremely well.

Special thanks to our outgoing officers and Board members who provided yeoman effort to help our club. We honor Carol, KP4MD, secretary, Paul, N6DRY, treasurer, and Ed, WA6QYO, Board member.

Last meeting, Debbie Wells, KK6IQL was our guest speaker. Her topic, The Special Family Connection (how Ham Radio can help us all connect with each other) was inspirational. Our January meeting will feature Jordan Heichman, KJ6NHF who will speak about Summits on the Air (SOTA). With wintertime here, his talk hopefully will inspire us to get ourselves and our gear ready for Spring.

Andy, W6AWS and his team have our repeater humming. Join us on our weekly net Wednesdays at 8:00 PM on our 145.250 repeater.

Our Club is planning for a great New Year. Join us at our next meeting.

73, Bob Woodward, N6PGQ
---
News from the Yuba-Sutter ARC
Posted November 28
At the November 3, 2015 annual meeting of the Yuba Sutter ARC, new officers and board members were elected for the coming year. Presiding at the meeting was our able vice president Ted Herman, KN6TED, who has been in charge during the lengthy absence (due to business) of our president, Dave Gipson, KC9EI. Dave has just completed a 9,000 mile road trip in his RV.

For the coming year Chris Price, KD6CP, will serve as president; Eleanor Knox, KI6CSO, will be our vice president; June McJunkin, N6JEY, returns as treasurer; and Ron Murdock, W6KJ, Kathy Burns, N7WVW, Matthew den Hollander, AC6MF, Manna Whelchel, KA6ETB, and Lester Allan, KK6SYV will make up the Board of Directors. Two directors emeritus also serve as Board members, Herb Puckett, W6HBU, and David Gartner, WD6AXM, also our repeater trustee. Linda Maas, KK6SOZ, has agreed to be our secretary but must be confirmed by the membership.

The club will celebrate with a December 9 holiday meeting at Hometown Buffet in Yuba City. During the coming year we will have monthly programs and meetings at the Yuba County Library in Marysville on the first Tuesday of each month. Those meetings begin at 7 PM.

de Ron Murdock, W6KJ
---
News from Samuel F. Morse ARC
Posted November 28
The W6SFM Samuel F. Morse ARC welcomed 13 members and 1 guest to this months SFMARC in-person monthly meeting. Thank you to Carol, KP4MD our new ARRL Section Manager for coming and introducing herself to our club and its members who have not previously had the pleasure of meeting her. Also, a big thank you to all who have helped support the club and the preservation of CW on the bands! All members of the SFM ARC receive a W6SFM.COM email addresses and personal Member webpage where they can proudly display their bios to the public. We encourage our members to post news, photos and other information about themselves as well as their hobbies. Feel free to visit our new member's page found in the members section of the W6SFM website.
Reports of our November in-person meeting:
SFM ARC President Mike, N6MQL called this months meeting to order. Mike read the month's budget report and announced the final funds available, Including one $10 donation made to the club. These donations will be used for the purpose of organizing PR booths such as the Kids Day in the Park event, Ranch Cordova and other events where the SFM ARC introduces Ham Radio and Morse Code to Children and the general public. If you would like to contribute to this cause please feel free to visit our home page for a PayPal link to donate. Chris, AI6U proceeded to read in last months meeting notes and the totals for our On-line / On-air net meetings for the month.
The SFMARC is proud to announce that in the month of October we have increased our membership by 8. We would like to officially welcome to the crew: Randy, K5TTE in Austin, Tx. Benny, K5KV in Star, TX, Tom, W6JS in Chico, CA, Keith, KK6ESN of Sacramento, CA. Josef, KK6CNK of Sacramento, CA, Bill K6WLM of Sacramento, CA, Alan, KZ6B of Nevada City, CA and John AL7JK of Eagle River, AK.
Topics of Discussion included updates on the progress of the W6SFM CW beginner's class. The group also discussed the W6SFM Bug Roundup Event or "CQ BR" which is to be held before our December in-person meeting. Club members were reminded that they could sign up for a 'slot' to operate their home stations as W6SFM.
Field Day results were then discussed. The stats for W6SFM were given as follows: Out of a total 391 2A stations participating in the ARRL's Field Day event, the SFM ARC placed 119th place over all. Out of 165 Pacific Division stations the SFM ARC Placed 21st place, and out of 28 2A Pacific Division stations reporting in the SFM ARC placed 5th. Not bad for a small casual Field Day group scoring a total of 3002 points in the event. If you're interested in joining us next year for the ARRL's Field Day event please feel free to contact the group or just stop by our location.
The Halfway House for Keys program was proud to announce that our newest recipient was approved for the Key Donation program. Our 17 year old recipient Pierce, W5KGP will be presented with a FREE all band HF QRP radio Transceiver and Power Supply made by Ten Tec. Along with that Pierce will also received a FREE Dipole Antenna with balun, Coax and of course a Morse Code straight Key. Thank you to those that helped the Half Way House for Keys program acquire those items along with some shipping funds. Pierce is expected to receive his radio and have it set up by the end of this month! If you or someone you know is a new young ham in need of a Key donation please contact our group for more information on the Halfway House for Keys program. Or, if you would like to donate to our cause please contact mike N6MQL by visiting his member's page on the W6SFM website.
For our tech portion of the meeting member Rob, K6DQ brought in a very full box of keys to show the group. Rob brought with him some of the more notable keys and paddles such as a 1919 Vibroplex Blue Racer (Model 4) Bug, a Les Logan 501T Bug, and a N2DAN Mercury Iambic keyer paddle. The N2DAN key is known for its high quality machining as well as it's very heavy weight.
Mike, K6LQ brought and showed a Circa 1941 QSL Card from station W6SIN. An interesting piece of non-politically correct history. SIN's QSL card depicted a group of nude women on the card. This of course is something that was not seen too often or accepted during that era.
Our Guest Carol, KP4MD provided free handouts from the ARRL including first addition reproductions of QST Magazine, ARRL fliers and Band Plan / Call Maps. Thank you for those Freebies Carol!
Last but most certainly not least, John, WB6UBK brought and showed his copy of the 1941 "Frank Jones Radio Handbook". Members enjoyed looking at all the information available from that time.
Our next SFM ARC in-person meeting will be held at its normal time and address. Our upcoming December 5th (followed by our January 7th) SFM ARC in-person meeting will be held in the Howard Crowley room upstairs. Current events, News regarding Amateur radio and other ARRL items will be discussed. As always we will have our Tech portion where members and visitors are asked to share their Ham Radio related items they find of interest. Feel free to visit our In-Person meeting with items that you purchased or were given that you would like to share with the group.
Each Tuesday of the week 8:00 PM on 3.545 MHz the SFM ARC enjoys getting on the air with CW for our weekly Nets. You do NOT need to be a member of the SFM ARC to check into our nets. Although our nets usually run around 13 wpm code, we are all happy to accommodate those that are slower and need us to oblige. If you are unable to copy Morse Code or need some code practice please feel free to visit our on-line LIVE streaming broadcast of both the Audio and a CW to Text decoding of the meeting. That link can be found on our home page of the website. Those visiting the on-line site are welcome to make themselves known by using the 'contact us' link to let the net op (NCS) know you are there. This of course is not mandatory; just a way of making everyone feel more involved in our on-air nets.
Do you or someone you know need a Ham Club to call home? For those that want to learn Morse Code, are interested in CW or already know and use it, the SFM ARC would love to be your new Club home. Our in-person meetings are held each 1st Thursday of the month at 7PM. The SFM ARC meets in the "Howard Crowley" room of the Carmichael Presbyterian Church in Carmichael, CA. The church is Located at 5645 Marconi Ave. For directions to the meeting visit our clubs home webpage www.w6sfm.com. Please use the rear parking lot and entry for best access to the meeting. A map and directions can also be found on our website.
We hope to see you at our next meeting! 73, Michael N6MQL
W6SFM Club President
---