American Radio Relay League
The National Association for Amateur Radio
Sacramento Valley Section
Alpine, Amador, Butte, Colusa, El Dorado, Glenn, Lassen, Modoc, Nevada, Placer, Plumas, Sacramento, Shasta, Sierra, Siskiyou, Sutter, Tehama, Trinity, Yolo & Yuba Counties in Northern California
Sacramento Valley Section is located in the ARRL Pacific Division.
Sacramento Valley Section Web Resources
ARRL National Page: www.arrl.org/Groups/view/sacramento-valley
Section Nets: www.qsl.net/w6tee/nets.html
Sacramento Valley ARES: www.sacvalleyares.org
Facebook: www.facebook.com/ARRLSacramentoValley
Twitter: www.twitter.com/ARRL_SV
Thanks to Greg Kruckewitt KG6SJT for maintaining our Section ARES web page and for assisting with our Facebook page and Twitter feed.
Thanks to Les Cobb W6TEE for maintaining the Section Net list.
Submit Section News updates to kp4md (at) arrl.org
---
2015 ARRL Pacificon Photos
---
National Parks on the Air commences January 1, 2016



In 2016, the National Park Service (NPS) will celebrate its 100th anniversary, and radio amateurs will be able to help mark the occasion with the ARRL National Parks on the Air (NPOTA) event. The fun begins at 0000 UTC on January 1, 2016.
NPS entities within the Sacramento Valley Section are:
http://www.arrl.org/NPOTA for more information.

---
California International Marathon Radio Operators Needed December 6th
Volunteer operators are needed to assist during the December 6 California International Marathon.  Contact Sacramento Valley Section Emergency Coordinator Frank Reshke N6SNO at n6sno
arrl.net
---
SKYWARN™ Recognition Day is December 5th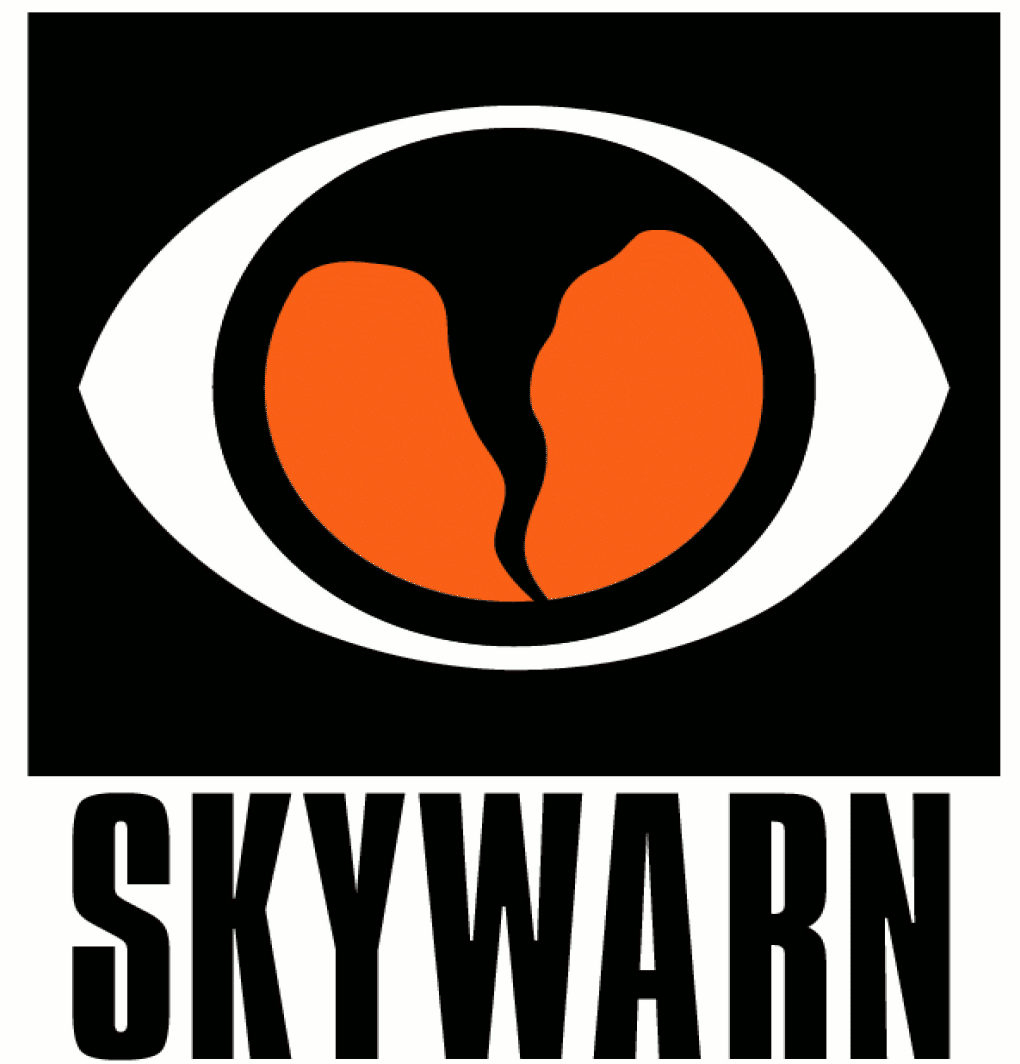 The 17TH

 

annual SKYWARN Recognition Day (SRD) special event will take place

 

Saturday, December 5, 2015

, from 0000 UTC to 2400 UTC.  SKYWARN Recognition Day, co-sponsored by the American Radio Relay League and the National Weather Service, pays tribute to Amateur Radio operators for the vital public service they perform. During the 24-hour event, Amateur Radio operators visit their local National Weather Service (NWS) office and work as a team to contact other hams across the world.   This event is also aimed at strengthening the bond between Amateur Radio operators and local NWS offices.

The volunteer SKYWARN program comprises nearly 290,000 trained severe weather spotters — many of them radio amateurs — who identify severe storms and provide NWS forecasters with reports of local weather conditions during severe weather events.

SKYWARN Recognition Day is not a contest. The object is for stations to exchange some basic information with as many NWS stations as possible on 80 meters through 70 centimeters (excluding 1.25 meters). Repeater contacts are permitted. Stations exchange call signs, signal reports, locations, and a one or two-word description of the weather at their respective locations.

The National Weather Service provides event information on this Web site: http://hamradio.noaa.gov.
---
November 19 Plumas County ARC Flu Pandemic Drill

Larry Trotter, KI6YUK, Secretary of the Plumas Amateur Radio Club (PARC) and Plumas County ARES Emergency Coordinator sends this After Action Report (AAR).  Larry is a General Class operator whose 

focus is primarily EmComm.  He has

 several HF radios and is interested in starting operation on HF Emergency Nets.  He resides in the Northern Sierras, in Quincy, nestled in the American Valley.


Larry writes: "We manage 3 repeaters, Mt. Hough being the Primary, with Dyer Mountain as backup. Our Claremont repeater is down presently and we're waiting on some decisions by the USFS to get our VHF and Packet Station back on the mountain. Attached, a photo of our Station at the Drill (photo taken by KI6YUK, my blue truck in the foreground with our Club magnetic sign on both doors, KJ6CUG, Nora inside; Tracy Ball, KK6KRO, a new Ham in his truck next to mine; the IC was in the building on the left in the background) and our RACES Operator's Roster for the Event."
Participants: Larry Trotter KI6YUK, Tracy Ball KK6KRO, Nora Barnum KJ6CUG, Kathy Cotter KF6CCP, Scott Lawson KK6ICI, Bob Nelson KA6NSN, Krystal Rhoades KI6KQI, Keith Mahan KI6SPK, Linda McCurdy KI6YUL, Brian Verhalen KJ6EAC, John Work KJ6FPT, Trisha Work KJ6FPS, John Mitchell KK6CJL, Beverly Mitchell KK6CJM, Sandy Kendall KK6CJJ

---
November 7 Mini Maker Faire Demonstration in Roseville

Don Jackson K6GET, Roger Cain KI6FYF and Carol Milazzo KP4MD participated in a Mini Maker Faire amateur radio demonstration inside the Roseville Barnes & Noble from 7-8 pm on Saturday November 7.
The display included relevant ARRL literature, a Morse code practice station on loan from Bob Woodward N6PGQ, a homebrew Arduino 2 meter fox transmitter, an Elecraft KX3 transceiver with a Chameleon F-loop antenna as a 40 meter receiving station, and a TYT TH-UVF9 handheld radio on 446 MHz simplex talking on the N6NA 145.25 MHz repeater through a Yaesu FT-8800R in the parking lot set up as a 2m/70cm low power cross-band repeater.  Several adults, young people and their parents stopped by to learn about ham radio and to participate in the display activities. Thanks to Dave Martin WB6YLK, Paul McIntyre KC5JAX, and George KM6UM for their contacts during the Maker Faire demonstration.

---

Bill Shaffer, N6SGT, Sacramento County EC sends this report.
On 10/31/15, members of Sacramento County ARES met to build some dual-band (2 meter/440) trap J-Pole antennas out of twin lead based on WB6IQN's "DBJ-2" antenna design.
Participants included: Don Hayes (N6DPH), Kenneth Martin (KE6RMN), Frank Reshke (N6SNO), 

Noel Seeley (KJ6WOK), Bonnie 

Sellstrom 

(KC6PSZ), Bill Shaffer (N6SGT), Tim Thorson


(KD6HOF), 

Mike Abernathy (NM3S)


Fred Sellstrom (W7KOZ) was also present, helped greatly and was kind enough to allow us the use of his shop as well as donating some materials and the use of his equipment.
Thanks, Fred!

---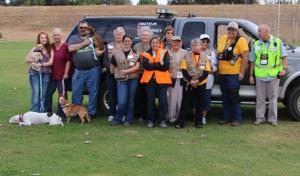 Steve Sweetman, K6TAZ
shares
this article from the Appeal Democrat
on the Yuba-Sutter Domestic Animal Disaster Assistance animal sheltering drill held on October 18.
Steve writes: "I was the communicator they were referring to. I am on the far right hand side of the photo.  Mike Eby KM6EBY took the photo.  The truck pictured is my communications vehicle. Please do not hesitate to contact me with any questions you may have.  Eleanor KI6CSO and Shari K6AVW participated with YSDADA"
73's, 
Steve Sweetman, K6TAZ
EC (Emergency Coordinator) Yuba/Sutter ARES
SKYWARN Weather spotter YU-19
AF/MARS Member AFA9SS
OES (ARRL Official Emergency Station)

Posted October 26
---
The Amateur Radio Parity Act of 2015
November 2015 News
From the Section Manager
I was delighted to meet so many of you at the ARRL Pacificon Convention at the San Ramon Marriott. With nearly 1,000 attendees, hams from all parts of the US and overseas attest that Pacificon ranks for quality up with the Dayton Hamvention and few other amateur conventions.
Our Affiliated Club Coordinator, Ron Murdock W6KJ will help affiliated clubs to update their status.  Please also contact him if you wish to apply for ARRL club affiliation.  
As several clubs will hold their elections this month, I urge members to follow the example of our predecessors and to volunteer service in leadership positions.  Your participation is vital for the future of amateur radio.
If you haven't seen it, I encourage you to visit our new website at www.arrlsacvalley.org.  We will also maintain our ARRL National website page.  The new site offers multimedia content, web resource integration, ease of navigation and improved readability.  An archive of past news pages is accessible by hovering the cursor over the "Home" tab.  This is a work in progress and we solicit your suggestions for improvement.  

73, Carol Milazzo, KP4MD
American Radio Relay League
Sacramento Valley Section Manager
kp4md(at)arrl.org

You can always send compliments, suggestions and submissions for inclusion in our Section News to kp4md (at) arrl.org
---
From Ron Murdock, W6KJ, Affiliated Club Coordinator
Pacificon was fun, and I picked out a Elecraft kit (KX3) which is now 
built and on the air. Also picked up a bug, causing laryngitis and a chest 
cold, maybe from the room air conditioner.
Now is a good time for all affiliated clubs to renew the contact
information people see on the Internet. Affiliated clubs remain affiliated even if the club information is not kept current. Then a club is considered not current.


In a previous Section News we called for this update, but so far, I
haven't been able to tell if anyone did it. Just go to:
http://www.arrl.org/affiliated-club-benefits
 and follow the instructions. Most disturbing is the fact that our Special Service Clubs have fallen off the list. The same place on the ARRL.org web page will help you with that. If it isn't readily apparent just drop me a line at 
rbomb52@gmail.com
 and I will help.
Our SM has appointed me Assistant SM and Affiliated Club Coordinator. If your club is not yet affiliated and you want it to be, you can contact me at the above e-mail address and we can get it done.
73,
Ron Murdock, W6KJ

ARRL, the national association for Amateur Radio™

Life Member, ARRL

---
We send a hearty welcome to the Shingletown ARC, a newly ARRL affiliated club as of October 29!
---
FCC Not Processing License and Exam Session Files Again
(from The ARRL Letter)
The FCC Universal Licensing System (ULS) electronic batch filing (EBF) system was working for a brief window of time yesterday after being down since Friday November 13. Some files were processed through the system Wednesday, but the FCC is having a problem processing all VEC license and examination session files today. ARRL VEC Manager Maria Somma, AB1FM, said her office again had to alert the FCC IT staff, which are said to be looking into the issue but did not estimate how long the system would be down. Somma said it was the third time the EBF system has gone down since late September, when the FCC said a process had stopped running on an FCC server.
The FCC doesn't have a long term fix in place yet and it appears the same issue is happening again with more frequency. The amateur community should expect delays in exam license processing until the FCC can get this resolved. The FCC apologies for the continued inconvenience this is causing the community. "We transmit the exam sessions to FCC as soon as possible, which is usually 24 to 48 hours from the day received in our office," Somma said. "We make every effort to process each session quickly and efficiently while following FCC rules. Unless there is missing candidate information or paperwork, we normally aim to send the session to the FCC within a few days, because most of the VEC staff understands what it feels like to wait for your call sign to be issued." Somma expressed the hope that applicants and VEs will be understanding and patient while the FCC resolves the problem.  

---
The Oroville ARS Monthly Breakfast will take place this Saturday, 31 October 2015, 9 am, at The Waffle Shop, 2107 Feather River Blvd (across the street from Applebee's) in Oroville.  Ron, KD7UHF, will bring vests to the breakfast for those planning to participate in Veterans Day Parade communications.   Hope all can attend.
Jim, W7XZ
---
Berryessa Amateur Radio Klub and Yolo County ARES are sponsoring an FCC testing session on November 7th at the LDS Chapel at 850 Pioneer Ave in Woodland. It will start at 0730 and close at 0930. It will be for all elements.
People can contact me at 530 305-4088 for information.
K6wls@ag6qo.#nca.ca.usa.noam
---
The Redding ARRL VE Team announces that our next exam session
will be held on 
Saturday November 21st
, at BloodSource in Redding.  Candidates are asked to be there by 
10:00 AM
.  We are holding our regular VE exam sessions in odd-numbered months.  More information can be found at 
www.reddingve.com
 or by contacting Steve K6KS at 
sjmosconi@gmail.com
.
Thanks.

73  Steve Mosconi  K6KS
Redding ARRL VE Team Liaison
---
Digital Relay Station, 
Official Relay Station, 
Technical Specialist
ARRL Sacramento Valley Section
AG6QO@AG6QO.#NCA.CA.USA.NOAM
---
Duane Wyatt WAØMJD writes: "I started an YOUTH F.O.R.C.E amateur radio club for special needs and typical young people at
A Touch of Understanding
.  We are planning to start a code kids club as some will learn Morse.  Eventually we want to do an on air meeting.  My personal dream is to have special needs kids in other cities start their own ham radio clubs to network on air weekly...  I regularly speak at ATOU school workshops, in which I discuss my joys of amateur radio and demonstrate Morse communication. I speak to approximately 150 elementary school children a week."  
For more information, please contact Youth FORCE Director Meghan Adamski at 
meghan@touchofunderstanding.org
 or (916) 791-4146 at A Touch of Understanding, 5280 Stirling St, Granite Bay, CA 95746.
Duane Wyatt WA0MJD
---
Condolences to the family of Julie and Dave Gury WB6FC
 whose parents both passed away on October 27, 2015.

---
From the Western Placer Amateur Radio Club

Posted November 16
Greetings from the Western Placer Amateur Radio Club:

The November club meeting is Tuesday at 7:00 PM at the Woodcreek Oaks Golf Club in Roseville. Frank KB6KYK will be presenting on emergency preparedness. We will also be accepting nominations for the WPARC Board elections for 2016. In addition, if you want to nominate someone or volunteer for a position and can't attend the meeting you can email me.

Ron KG6RLG reports that we will have the following prizes for the drawing:

A portable power pack with a jump starter, power pack, and light.

A 1,500 watt dual temperature heat gun.

A multimeter.

An ARRL Repeater Guide with a Yaesu hat.

A 6-in-one multitool.

An HT programming cable set for multiple radios.
In addition, we will have the results of the SurveyMonkey poll that Scott KJ6FAV sent out last month. Many members come early to enjoy food, drink, and good conversation.
Club President Jim W6JMF purchased a 500' roll of LMR-400 compatible coax and is selling it off at cost - $0.50 a foot. Connectors can be installed for slightly more. If you are interested let Jim know. mtnredhed@gmail.com
Coming up soon we will have a club project to build a slim jim antenna.
Remember to send your reservations for the January 23 2016 Kickoff Party at the Old Spaghetti Factory to me as soon as possible.
73, Michael Buck, WPARC Secretary
---
From the Western Placer Amateur Radio Club

Posted November 11
Greetings from the Western Placer Amateur Radio Club:
Today is Veterans Day. Remember what our veterans have given for us. Don't forget to fly your flag to honor them.
NETS Wednesday and Thursday! Wednesday we have a 10:00 AM net on the club repeater, K6PAC, and Katy KJ6YCP will be net control although her sister is visiting so Bill KJ6YCO may be at the mic. It is a fun net and definitely growing. We will have two nets Thursday starting at 7:30 PM with the 2 meter net, followed by the HF net 5 minutes after the end of the 2 meter net. The 2 meter net will be on K6PAC, the WPARC repeater, at 147.300 (+) 179.9 and KJ6YCO will be net control. He will be net control on the second and fourth Thursday of the month and Dennis KI6HHA will be net control on the first and third. The HF net will be on 15 meters at 21.355 MHz. The schedule for the HF net for the next 5 weeks is:
November 12 – 15 Meters (21.355 MHz)
November 19 – 40 Meters (7.225 MHz)
November 26 – 75 Meters (3.855 MHz)
December 3 – 10 Meters (28.410 MHz) A good chance for Techs to join in!
December 10 – 15 Meters (21.355 MHz)
Remember to keep your radio tuned to the club repeater during the day. We need to use the repeater as much as we can, especially now that it is in such a good location. I know Claire KI6VWG and Ron KG6RLG often monitor the repeater and are waiting for you to call.
Welcome to new club member Peter DeNeef, AE7PD! Peter has interests in many ham areas including HF, VHF, digital modes, and low vision ham support, and he has a website for blind and vision impaired hams at: www.HamRadioAndVision.com.
The November WPARC meeting is 7:00 PM Tuesday at the Woodcreek Oaks Golf Club in Roseville. Many people come to the meeting early to eat, drink, and enjoy great conversation. We have a great presentation planned for the meeting. Frank KB6KYK will be presenting on emergency preparedness and go kits. This is an area of interest for Frank and he covers it well.
This month we should also have the results of the survey Scott KJ6FAV sent out to club members. Almost 50% of club members responded to the questionnaire and I think we will have some good discussions about the results. 50% is a big result for a club survey so I think we have some interest in the direction of the club. Big thanks to Scott for putting the survey together and tabulating the results.
We have the date for the 2016 Kickoff Party. It will be Saturday January 23. We have confirmed The Old Spaghetti Factory at 731 Sunrise Ave. in Roseville and we have a "party menu" to choose from for dinner. The dinner includes a crisp salad, a main pasta dish, hot fresh baked bread, and spumoni ice cream. There is a flat charge for this of $20 per person and you must pay by the January meeting to confirm your reservation. Please email me as soon as possible so we have an idea of how many people plan to attend. The menu will be on the web site soon. Make sure to mark the date in your calendar. The Kickoff Parties are a lot of fun and give us a chance to socialize outside of our regular meetings. Remember to bring your spouse/XYL/significant other. We will also have our new Section Manager, Carol KP4MD, as our special guest.
Last week there was an odd formatting error in the newsletter. I copied and pasted some information from a web site and it killed the word wrap for some parts of the newsletter. It didn't show up until I sent the email out and I tried to correct it and send it again but it just didn't want to cooperate. Part of the information lost off the end of the page is that we have a new section website at: arrlsacvalley.org  Check it out for the latest section info. The newsletter from last week is also there without the formatting error.
The November Board meeting was tonight and there are a couple of things to mention. We have elections in December for club officers. Jim W6JMF, our current President, will not be available for any offices next year due to travel for his job. Dennis KI6HHA is currently a Board Member, Net Manager, and VE Team Leader. He has held these positions for 3 years and wants to take a break this year from those obligations. Scott KJ6FAV, our current Treasurer, will not be available for the position next year. Also open is the Alternate Board Member position. All the Board positions are open and some existing officers may be willing to serve another term but we absolutely need new candidates for the positions listed above. We reviewed the results of the SurveyMonkey questionnaire tonight that Scott sent out last month and only 10% of the respondents indicated that they would be willing to serve as an officer. We need more interest than that to keep the club fresh and viable. About 50% of club members returned the survey so it is easy to see we need to encourage some new people to run for the board. If you are interested in running for a position, or would like to nominate someone, please let me know immediately.
The December QST came out today in the electronic version and the print version will probably be in your mailbox next week. This issue is the 100th Anniversary Issue and the December 1915 issue is available on line. It is interesting to note that the expense of publication was paid by Hiram Percy Maxim and Clarence D. Tuska. There are always interesting articles in QST and I look forward to it every month. There was a very interesting article in the November issue that gave the results of ARRL Laboratory Handheld Transceiver Testing. They tested several hundred HTs at Hamvention and several other conventions over the years. What was so interesting is that the cheap Chinese HTs are only about 25% compliant with FCC regulations and the rest emit excessive spurious emissions which can cause interference with other ham radios and other services. Interference with other services is really bad as it gives ham radio a bad reputation and harms our efforts to keep other services, such as broadband over powerline, from emitting spurious emissions that harm our service. This is unacceptable performance and I hope the FCC steps up and forces some changes. I was wondering how they were ever certified for sale in the U.S. and someone suggested that they sent "good" radios in for certification. Sounds like the Volkswagen cheating scandal. Maybe there is a recall in the future. In the meantime, I will not recommend the cheap HTs and keep the one I bought to have as backup for my Kenwood as just that – backup for emergency use only.
Regards,
Michael Buck K6BUK
mrbuck@pacbell.net
916.543.0032 Home
916.765.5910 Cell
www.wparc.us
---
News from Sierra Foothills ARC "Sierra Signals"
Posted November 8
It's election time
November is the election and time for the new officers and board to be voted on. WU6X is running the show this year, and I know we have an awesome selection of hams running for club leadership. I still encourage anyone to throw their hat into the ring. This time 2 years ago I was in Billings, MT, when K6UDA, the president at that time, called and asked if I would run for office. I was a little hesitant at that time, but I said yes. I have had a lot of fun serving as club president. After 2 years as president I can honestly say every member should at some point be involved in the leadership of this club. So if you were thinking about running for an office please throw your name in the ring. See you at the polls!!
Picnic recalled
If you missed the picnic you missed all the fun! This year the picnic was a little late but the weather was nice and the location was one of the best. Applegate Park had very little traffic and we basically had the place all to ourselves. As you see in the photos, we had a QLF contest and even hams that never tried code before attempted to win the prize. We also had the 20 question quiz with a prize, and yes we almost had a perfect score. If you missed this year I hope to see you next year at the picnic.
SOLD the white elephant sale
Boy we had some fun at the October meeting! As most of you know the October meeting is the White Elephant sale or auction in this case. First, a big thanks to everyone that bought, bid, or donated something for the auction. But wait there's more..... that's right, an even bigger thanks to anyone that kept bidding on some of the UDA package deals that we sold!! This year we had a lot of help and I think they deserve a special thank you; Bob K6UDA, Bob N6EMS, Jason KK6RXT, Richard WA6RWS, Dennis WU6X, Jim WA8MPA, George KG6LSB. We had fun and raised over $1000.00 for the club. If you missed this year don't worry because next October is another opportunity to participate in this event. I know I will be there I am still looking for a White Elephant!
See you next year!  Tyghe Richardson – KD6MLH, President
Reminder: The Christmas party is just around the corner. December will be here shortly so we need to know what you are bringing and who will be there. Please sign up at the November meeting or contact Wendy KK6HSK directly. (12-12-15)
---
News from Nevada County ARC "Nuggets"
Posted November 8
The club was finally able to get rid of a bunch of ancient Motorola portable and base station gear and a whole lot of misc stuff we had been given this year. Thanks primarily to the efforts of Chuck Murphey, KI6CM, and Larry Latta, K6LRL, is was made available to club members who attended the last meeting, and the remaining donated stuff (which was LOTs of stuff!) was taken to the E-waste dump. So, it is now possible to see the top of the old table in the radio room, and we have some space on shelves. There is still a fair amount of old test equipment and radio related gear for which the club needs to find a home. I suspect we may have a silent auction or even "give-away" in the near future.
Now, as we start to close out 2015, there aren't a lot of things on the club's agenda and it's time to begin thinking about things for 2016. We still could use some volunteers for some Club Officer positions. While each of the positions does take a bit of time and work, each is also a good opportunity to get more involved with the club and club activities. If you've ever felt that the club should be doing something that we aren't doing now, or should be doing something in a different way, one of the best ways to get involved in what the club does and how it does it is by becoming one of the club officers. And, don't worry about not having held a position before, or not knowing what all to do – this year's officers are very willing to help you learn what needs to be done. So, please think about taking one of these positions.
One last item for this column – the December meeting will once again be our annual Christmas potluck dinner/meeting (mostly dinner -- very little meeting). The club will be providing the main courses, turkey & dressing and ham, as well as paper plates, plastic ware, and coffee and soft drinks. And, as usual, it will be up to you all to bring the side dishes and desserts. Also, the December meeting is when we announce the winner of the Super-Raffle prize, a Kenwood, TH-F6A, tri-band handheld (which several club members have and seem to really like). Tickets ($5 each) were sold at the October meeting and will also be sold at the November and December meetings, and you don't need to be present at the December meeting to win. So bring the $5's, $10's and $20's to the meeting.
73, Walt, N6HNS
---
El Dorado County ARC FOX HUNT
Posted November 8
The long awaited next Fox Hunt will be held on November 14 from 1100-1500 hrs. This will be a special edition of the club fox hunt in the form of a scenario that ARES may be called on to participate in. This format may not be for everyone due to the vehicle and physical requirements but see below for special rules that allow participation from home. The scenario will involve a "command post" at the Finnon Lake location. Searchers will have to report the location of the fox using GPS coordinates in person at the command post. The details of the scenario will be announced at 1100hrs on the AG6AU repeater.
This Fox Hunt is open to anyone.

The highest scoring EDCARC member will be the one to sponsor the next Fox Hunt.

The fox transmitter will be at a location that does not require an admission or parking fee. The location shall be in such a place that normal activities of the fox transmitter site would not violate the privacy of nearby residents and would not unnecessarily disrupt the operation of nearby businesses. 

The antenna and transmitter shall be within 100 feet of vehicle access. Though some roads will not be paved, any road required to reach the fox will be passable in a 2wd vehicle with reasonable clearance.

The Fox will be in a rural or wooded area and may require traversing some moderately challenging terrain to reach.

The fox will use a vertically polarized omnidirectional antenna. Signal power will be constant throughout the hunt.

We encourage those that will not able to attend in the field to participate by providing useful information such as giving bearings from their home station on any of the AG6AU repeaters ONLY.

The use of Compass, Protractor, Straight edge, Maps, Directional antenna, Attenuation, GPS devices and laptop Computers for determining location and for the plotting of bearing is permitted as it would be if ARES were called on to help in a real scenario.

The fox configuration is a radio, antenna, and power source hidden somewhere in the defined boundaries.

The fox will be north or the South Fork of the American river. East of Rock Creek (the creek not the road), South of and west of Stumpy Meadows reservoir.

The Rock Creek Cafe at Finnon Lake is the suggested starting place.
PLEASE RSVP to jeronthenet23@gmail.com  If you have questions let me know. Happy Hunting!
---
News from Yolo ARS/Mt Vaca RC
Posted November 8
I attended the monthly YARS/MVRC meeting last night in Davis. Here are some highlights, but not the details found in the minutes. This Yahoo Group has always been unofficial for MVRC and other mobile interests, including the open Mt Vaca and now Yolo nets on Saturday and Monday nights respectively.
Attendance was light, probably due to the change of seasons and time. But activities were discussed from the past Summer that were well attended. Included were the Davis DC, Field Day, Princess Challenge, and the recent Foxy Fall Century. Photos and videos of the last were shown. 
I brought up two items of new business. First was a Holiday Party suggestion. MVRC always had one. This was too late to implement this year because I was out of town earlier. But I made two suggestions, any restaurant in W Sacramento, or a caterer at the December meeting, modified with families invited and no Business Meeting. Nothing was adopted so it is assumed it is tabled until next year, unless some grass-roots movement starts. Note that the Davis December meeting and the River City party in Sacramento are the same night, as are all of their monthly meetings. Unfortunate. 
The second new business was to replace the traditional IRLP/Echolink node and link on the K6MVR 147.00 repeater at the W6MAR QTH with a high-reliability node package that would be at the repeater. Marc will be at the January 5 meeting in Davis to explain it to everyone interested. 
Coincidently, during our K6MVR repeater QSO on our way home from Davis, a Ham in Santa Rosa broke in to praise our IRLP/Echolink node. 
Les, W6TEE
---
News from Oroville ARS
Posted November 8
OARS (http://w6af.org) held its October meeting on the 9th (the customary second Friday of the month) with some 15 in attendance.  Topping the agenda was the Veterans Day Parade in Oroville and the plan for communications assistance by the club.  With the November meeting taking place two days after the event, materials for the participants were to be handed out at the club's monthly breakfast on the 31st.  For the program, John Hunt, K7XE, shared his experiences, working for Collins Radio in Cedar Rapids, IA, during the 1950s and 60s.  John has also recently received a WAZ certificate and reached the 1000 prefix level for WPX.

Stations in the Oroville area participating in the California QSO Party included W6AF (K7XE, opr.), WA6CAL and W7XZ.  Conditions were not as favorable as last year, but all managed to provide some Butte County multipliers.

Twenty nine--a new record--were present for the OARS Monthly Breakfast on the 31st (last Saturday of the month).  Lee Hutchins, KA6IRL, brought an example of his latest project to the breakfast--a working miniature semiautomatic telegraph key (bug), tiny in comparison to the full sized Vibroplex ones.  President Ron Osborne, KD7UHF, met with Veterans Day Parade particpants after the breakfast to pass along some materials and last minute details.

W7XZ was delighted to find his call in boldface in the WPX CW Contest results in the just arrived November CQ, first place, 20M Low Power for 6th call district.

The November meeting of OARS will take place on Friday, 13 November 2015, 7 pm, at St. Paul's Parish Hall, 1430 Pine Street, in Oroville.  Agenda is expected to include communications assistance for the annual Parade of Lights in the downtown Oroville area, and the club's Christmas dinner, both scheduled for early December.

73, Jim, W7XZ
---
News from Samuel F. Morse ARC
Posted November 5
The W6SFM Samuel F. Morse ARC welcomed 11 members and 1 guest to our October SFMARC  in-person monthly meeting. Thank you to all who have helped support the club and the preservation of CW on the bands! All members of the SFM ARC receive a W6SFM.COM email addresses and personal Member webpage where they can proudly display their bios to the public. We encourage our members to post news, photos and other information about themselves as well as their hobbies.  Feel free to visit our new members page found in the members section of the W6SFM website.
Reports of our  October  in-person meeting: 
SFM ARC President Mike, N6MQL  called the meeting to order. Mike  read the months budget report and announced the final funds available, Including one $10 donation made to the club. These donations will be used for the purpose of organizing PR booths such as the Kids Day in the Park event, Ranch Cordova and other events where the SFM ARC introduces Ham Radio and Morse Code to Children and the general public.  If you would like to contribute to this cause please feel free to visit our home page for a PayPal link to donate.
Topics of Discussion included the planning of the upcoming W6SFM "CQ BR" Bug Roundup event that the SFM ARC hosts on-air. The bug roundup event is held twice annually to celebrate the Bug key.  Participants from all around the world come together in the same sprit as in the ARRL SKN (straight key night) event to have casual conversations with each other using their Bug style keys.  If you are someone you know is interested in joining our on-air event please read more about it at the following website. www.W6SFM.com/Bug_Roundup.html
 Also discussed was the re-opening of the VIZ-Key company.  Viz-Key has contacted the SFM ARC in hopes of coming together to release a new custom designed straight key for exclusive sale to our CW Beginners class. As well, Viz-Key has shown their support in the CQ BR event and has offered to sponsor it with free products that our club can give away to participants. More information on this will be available at a later time when the agreement has been settled.
Chris, AI6U reported on this months On-Air Net check-ins. The net is held each Tuesday evening on 80 meters.  Reports were very good with an average of  7 check-ins per week and 1 on-line LIVE FEED viewer attending.
For our tech portion of the meeting member Mike, N6MQL displayed pictures and information about his trip to Asia. Mike displayed images of his Buddipole setup and QRP Go Box. Mike was able to set up his antenna using the shock cord mast mounting in various locations.  Some of those being in a Palm tree, or strapped to a table or chair. Mike reported many contacts made QRP from all parts of both the Philippines and Tokyo, Japan.
John, WB6UBK displayed his 1968 ARRL Handbook.  The group enjoyed looking at the information that was available at that time.  One of our members commented he was just being born when the manual was being printed!
Member Doug, AI6JQ donated a new communications manual to the group.  This manual will be placed along side the ARRL antenna hand book and other reference materials the club holds in it's open library. 
Our next SFM ARC in-person meeting will be held at it's normal time and address. As a reminder the club has now moved to a larger space to accommodate our growing club. Our upcoming November 5th (followed by our December 3rd)  SFM ARC in-person meeting will be held in the Howard Crowley room upstairs. Current events, News regarding Amateur radio and other ARRL items will be discussed.  As always we will have our Tech portion where members and visitors are asked to share Ham Radio related items they find of interest. Feel free to visit our In-Person meeting with items that you purchased or were given that you would like to share with the group.
Each Tuesday of the week 8:00 PM on 3.545 MHz  the SFM ARC enjoys getting on the air with CW for our weekly Nets. You do NOT need to be a member of the SFM ARC to check into our nets. Although our nets usually run around 13 wpm code, we are all happy to accommodate those that are slower and need us to oblige. If you are unable to copy Morse Code or need some code practice please feel free to visit our on-line LIVE streaming broadcast of both the Audio and a CW to Text decoding of the meeting. That link can be found on our home page of the website.
Those visiting the on-line site are welcome to make themselves known by using the 'contact us' link to let the net op (NCS) know you are there.  This of course is not mandatory, it just lets everyone feel more involved in our on-air nets.
Do you or someone you know need a Ham Club to call home?  For those that want to learn Morse Code, are interested in CW or already know and use it, the SFM ARC would love to be your new Club home.  Our in-person meetings are held each 1st Thursday of the month at 7PM.  The SFM ARC meets in the "Howard Crowley" room of the Carmichael Presbyterian Church in Carmichael, CA. The church is Located at 5645 Marconi Ave. For directions to the meeting visit our clubs home webpage www.w6sfm.com. Please use the rear parking lot and entry for best access to the meeting. A map and directions can also be found on our website.
We hope to see you at our next meeting! 73,

Michael
N6MQL
W6SFM Club President

---
News from the River City ARCS President
Posted October 29
From the River City ARCS:   Debbie Wells, KK6IQL is our honored speaker at our November third Club meeting. Her presentation, The Special Family Connection (How Ham Radio can help us all connect with each other) looks to be one not to be missed. We also are holding election of officers that evening. Nominations for the Lyle Aufranc award are still being accepted. 
Our October White elephant sale was very successful and proceeds will be used for maintenance and improvements to our repeater system. If you haven't used the 145.25 repeater lately, you will notice a huge improvement with all voting receivers now active through our new control point.
Members should put December 1 on their calendar for our annual holiday party. We will again be at Sam's Hof Brau. Linda, KI6OLC is back again spearheading the activities so everyone should have a great time.
The Club has secured an enclosed trailer to haul all the varied equipment and "stuff" to picnics, Field Day, and other future club activities. If you were helping us search, we have our "Eureka".
Speakers and programs for the new year are lining up. If you have any ideas for future meetings, let us know.
It was great seeing so many members and friends at Pacificon. Join us at our meeting.
73, Bob Woodward, N6PGQ
---
From the Yuba-Sutter ARC "Valley Ham News"
Posted October 29
ELECTION OF BOARD MEMBERS AND OFFICERS
Elections will be held on Tuesday, November 3, 2015 at the Yuba County Library at 7:00 p.m. Volunteers are needed for board and officer positions during the upcoming 2016 year.  So far we have volunteers for: Board Member, Chris Price, KD6CP and Kathy Burns, N7WVW.  To have a full roster we need 5 board members, President, Vice President, Secretary and Treasurer or a Secretary/Treasurer.  If you are willing to serve please let Chris Price or Kathy Burns know.  Remember, this is your club. It does not exist nor run without you. You are the spark plugs that make this a great club. Please volunteer and bring your great ideas.
VE TEST SESSION
The Next VE Test session will be on November 7th at 715 King Ave. Yuba City at 9:00 A.M. VE's are needed to administer the exam. The elements for Technician, General and Extra class will be offered. If you are planning on taking an exam you will need two forms of ID, at least one of them must be a picture ID. A fee of $15.00 is required. A calculator may also be used as long as it has had all of its memories cleared and there are no built in or pre-programmed formulas.
If you are upgrading to a higher class you need to bring your license and a photocopy of the license.  If you take an exam and pass, you can take the next higher class exam for no additional cost. If you do not pass and wish to try again an additional fee will be required.  Good luck to all who are taking exams.
TECHNICIAN CLASS
The club will again be sponsoring a technician class. Classes will be held at the American Red Cross Center, 2125 East Onstott Frontage Road, Yuba City, Classroom 1. It will be taught from 6:30 to 8:30 Monday and Wednesday evenings from Jan 4th thru Feb 29th.  There is no cost for the classes, however you will need an up-to-date manual. You can obtain a Kindle version from Amazon or order one thru the instructor.  The instructors will be Curtis (F6VFP) and Ron (W6KJ).
Please get the word out to family, friends and anyone you know who is interested in getting their license.  More information can be obtained from Curtis at (530)743-3003 or KF6VFP@arrl.net (preferred method of contact).  Curtis (KF6VFP)
MEMBERSHIP RENEWAL
It is getting to be that time of year again when we remind everyone to renew their membership for 2016. The application form for renewal is available on the club website at: http://ysarc.org/index.php/join-now
---
From Northern California Contest Club and Mother Lode DX Contest Club
Posted October 24
HI All
The October/November 2015 Newsletter may be found at the following location http://www.mldxcc.org/news.html.
The Oct meeting information is as follows: Our October 31st. This will be the BIG three club Joint meeting in Fairfield at Rockville Corners. Please RSVP to Joanna K6YL soon.
**Joint meeting with NCCC, MLDXCC and REDXA**
SATURDAY, OCTOBER 31, 2015
Lunch time: 11:00 AM (early start)
LOCATION: Rockville Corners 4163 Suisun Valley Road Fairfield, CA 94534 Phone: (707) 864-4325 www.salvioattherock.com
PROGRAM: Paul N6PSE - "DXpedition to Eritrea E30FB" with an update on the upcoming "VP8STI/VP8SGI DXpedition" & John K6MM - "Ham Radio: The Light Side. Why We Do... What We Do"
RSVP & PAYMENT: RSVP will be required and we'll be collecting money for this event. Menu and pricing tbd. Send your RSVP's to: Secretary.NCCC@gmail.com.
See you there! Bob KR6N
---
EDCARC MEETING MINUTES
SEPTEMBER 24, 2015
Bob, KR6N
Board Meeting
Members in attendance Don AF6ND, Bob KR6N, Don KG6YST, Jordan KJ6NHP, Verne K6DN, Bob W1RH
Minutes approved as read
Don KG6YST mentioned The Kid's expo at Garden Valley Park on Oct 3 starting at 0800 am. He plans to setup a station for demo at the table. All are invited to operate and answer questions from the crowd.
Discussion of the need for a club public information officer.
A volunteer for Field Day Coordinator may be needed starting in 2016. More to follow.
Verne K6DN will be cutting a check for the Holiday dinner to be held in January 2016 at the Federated Church in Placerville.
New member Bob AE6RH voted in as new member of the club. Welcome Bob.
There was discussion of license classes that the club could sponsor. The class would target the tech level. Topics covered would be rules, frequencies and technical.
Verne K6DN gave treasurer's report.

General meeting - Called to order by Club president Don AF6ND at 1930
Pledge of Allegiance
Our presentation this month was by Jordan KJ6NHF. Jordan continued with the Summits on the Air discussion and went into depth on the organization, technical aspects, awards and online resources. This is new information for a lot of us and Jordan did great presenting and promoting the activity in an interesting way.
Bob W1RH gave a quick CQP talk. He mentioned the new feature this year with special 1X1 call signs that can be worked to spell out GOLD RUSH. The award for this is a nice commemorative 50th anniversary CQP gold colored coin.
Break and Raffle
General meeting adjourned at 2040
El Dorado County Circuit
---
Bill Shaffer, N6SGT, Appointed as Sacramento County Emergency Coordinator
Posted October 10
ARRL Sacramento Valley Section Emergency Coordinator Frank Reshke, N6SNO, announces the new appointment of Bill Shaffer, N6SGT, as Sacramento County Emergency Coordinator.  Bill brings many years in law enforcement, and training.
We wish to thank John Staples, KI6ZWW, for his years of service and experience in this position that have benefited many ARES members.