URGENT!

 

IMMEDIATE ACTION NEEDED!
To:

              

Board of Directors
From:

          

NYSUT Officers
Date:

           

March 25, 2015
Re:

              

URGENT – Protest at the New York State Capitol tomorrow!
Sisters and brothers, despite the widespread and unprecedented public outpouring of support from parents, students and community, Governor Cuomo still refuses to listen to the professionals in our public schools and universities or the parents and communities that support them.

 
We will not stand by as Governor Cuomo works to hold aid to our public schools hostage in an attempt to eliminate our collective bargaining rights, obviate our current collective bargaining agreements, eliminate our tenure protections, allow the state to take over our local public schools or expand the failed test and punish evaluation agenda.
In order to demonstrate the power of our conviction, to protect workers' rights and to defeat this massive attack on our public schools and universities, we are asking every leader, every member and every supporter of public education to come to the "Million Dollar Staircase" (3rd Floor) at the New York State Capitol tomorrow,

Thursday, March 26, 2015

, beginning at

4:00 p.m.
The time is now!

 

We need you to participate, to advocate and to fight to protect what we hold dear!

 

We look forward to seeing you

tomorrow

.

 
NYSUT Media Release:  This statement was sent to statewide print and broadcast media outlets on 12/10/14
NYSUT statement on resignation of Education Commissioner John King
ALBANY, N.Y
. Dec. 10, 2014 — New York State United Teachers released the following statement today on news that state Education Commissioner John B. King Jr. is resigning to take a senior position at the U.S. Department of Education.
"NYSUT has disagreed sharply and publicly with the commissioner on many issues. The disconnect between the commissioner's vision and what parents, educators and students want for their public education system became so great, NYSUT voted 'no confidence' in Commissioner King last spring and called for his resignation. We hope he has learned from his stormy tenure in New York state and we look forward to working collaboratively and productively with the Regents to improve public education going forward.
"We call on the Regents, in appointing the next education commissioner, to first and foremost, select a passionate advocate for what children and public schools need. The next commissioner must be a heralded educator who respects parents, teachers and students. New York needs an education commissioner who listens carefully; is willing to learn from others and compromise; and who understands that true collaboration among stakeholders will make New York's already strong public education system even stronger. Without that, all of our sincere efforts to narrow the achievement gap and ensure that all students are ready to contribute to our economy going forward will be in vain."
New York State United Teachers is a statewide union with more than 600,000 members in education, human services and health care. NYSUT is affiliated with the American Federation of Teachers, the National Education Association and the AFL-CIO.
NYSUT: Public schools not a monopoly but a centerpiece of democracy

ALBANY, N.Y. October 28, 2014 – New York State United Teachers responded today to comments by Gov. Andrew Cuomo to the Daily News editorial board.

 

"Public education is for the public good," said NYSUT President Karen E. Magee. "It is not a monopoly. It is the centerpiece of our democracy and what makes our nation great. Reclaiming the promise of public education should be our singular focus. The governor's comments are an unfortunate distraction from the serious conversation we must have in this state about addressing poverty, funding and real solutions that ensure that every child receives fair and equal access to high quality education."

 

Magee noted public education is succeeding — in the vast majority of school districts and for the vast majority of students. "In those places where students and schools are struggling, the solution lies in addressing the root causes — the cycle of grinding poverty, inequity and chronic underfunding that are undermining the heroic work of teachers and other educators," Magee said. 

 

NYSUT Executive Vice President Andrew Pallotta said NYSUT members believe the state's teacher evaluation and standardized testing systems are seriously flawed and must be remedied.

 

"Teachers have always been evaluated and will continue to be evaluated," he said. "But, evaluations must be fair. They should promote professional growth and improvement, not be a 'gotcha' system. Fixing the teacher evaluation system will be a priority for NYSUT in this upcoming legislative session. New York state must listen more to students, parents and teachers — and less to billionaire hedge fund managers — and reduce the reliance on standardized testing and data. There must be a greater emphasis on all that happens in the classroom to promote learning. Students are more than a test score, and the state's policies must reflect that."

 

New York State United Teachers is a statewide union with more than 600,000 members in education, human services and health care. NYSUT is affiliated with the American Federation of Teachers, the National Education Association and the AFL-CIO.
A SAMPLE OF CURRENT ACTION ITEMS FROM NYSUT:
TIME: Apologize to teachers
Time magazine is about to use its cover to blame teachers for the problems in America's schools. On Monday, Nov. 3, this cover will be in every supermarket checkout line and newsstand across the country—and it's already online.
And Time's cover doesn't even reflect its own reporting. The Time article itself looks at the wealthy sponsors of these efforts. And while it looks critically at tenure, it also questions the testing industry's connections to Silicon Valley and the motives of these players.
The cover is particularly disappointing because the articles inside the magazine present a much more balanced view of the issue. But for millions of Americans, all they'll see is the cover and a misleading attack on teachers.
Join us in telling Time to apologize to educators for this misleading cover!

NYSUT Leader Briefing for Oct. 10
Action items:
Karen's notes:
As most of you know, this year, for the first time, teachers who proctor and administer the state ELA and math exams were prohibited from reading the exams. The only teachers permitted access to the 2014 exams were teachers directly involved in the scoring process, and they had to sign confidentiality agreements that prohibited them from discussing what they saw, including speaking in a public forum as a citizen.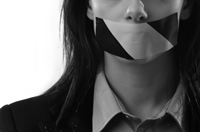 If it looks wrong, feels wrong and smells this wrong, it's wrong. And we're going to put a stop to it.
NYSUT has filed suit in federal court seeking to invalidate these confidentiality agreements. The "gag order" -- with its threats of discipline, dismissal, license revocation and criminal prosecution -- is an unconstitutional prior restraint on teachers' free speech rights. 
Here's our news release about the lawsuit
.
Teachers must be free to protect their students and speak out when they have concerns about state tests. Teachers are the professionals in the classroom. Their voice is essential to robust public debate about the state testing system. If teachers believe test questions are unfair or inappropriate, they should be able to say so without fear of dismissal or losing their license.
The U.S. Supreme Court has repeatedly noted, as recently as June, that teachers are the members of the community most likely to have informed opinions about educational issues. Their uninhibited speech holds special value in public debate. "It is essential that teachers be able to speak out freely on such questions without fear of retaliatory dismissal," the court said.
That's what we're talking about. This lawsuit will protect members' rights, and parents' right to know!
1. NYSUT intervenes in lawsuit challenging tenure.
NYSUT's 
motion to intervene
 in a suit challenging the state's tenure law was granted this week by state Supreme Court Justice Philip Minardo.
The motion -- filed on behalf of seven individual teachers and the statewide union -- gives teachers the opportunity to aggressively defend the state's tenure law, which allows New York's educators to advocate for students and protects good teachers from arbitrary firing.
Here's NYSUT's statement
.
3. Show your respect on SRP Recognition Day, Nov. 18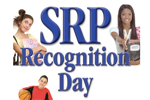 There's no excuse! Respect your school-related professionals -- the teaching assistants, teacher aides, monitors, secretaries, food service workers, custodians, security guards, drivers, mechanics and all who make our schools run.
SRP Recognition Day is Nov. 18, 2014. To help locals celebrate, NYSUT has available celebration packets that include "SRPs Make a Difference" buttons, a suggestion guide, a poster and fliers available to leaders. Register at
www.nysut.org/eReg/SRD14
 to let us know how many buttons you will need. Order by Nov. 1 to guarantee delivery by Nov. 18.
WELCOME to the website of the Albany Public School Teachers' Association. We are a union of 780 certified educational professionals dedicated to serving all children attending public schools in the City of Albany, New York. Our membership includes teachers, guidance counselors, library media specialists, social workers, speech therapists, psychologists, registered nurses, theme coordinators and subject specific coaches. Our history as an organization dates back to 1898. We have been the exclusive bargaining agent for educators in the Albany public schools since 1968. Our local is part of the 525,000 member New York State United Teachers (NYSUT). We are affiliated nationally with the American Federation of Teachers, and are proud to be part of the AFL-CIO.
Our MISSION is dedicated to maintaining a fair and professional relationship with the Albany School District with the goals of ensuring the most productive instructional conditions for teachers and the best possible learning opportunities for our students. As Albany educators, we recognize the need to maintain and build a healthy and meaningful relationship with the community we serve. We believe that communication between parents and teachers creates an atmosphere of cooperation and a unity of purpose that ensures the highest level of achievement for our students. We invite you to continue exploring our website and hope that you can identify helpful information and resources.
APSTA Goals
1-Intensify our commitment to closing the achievement gap. 
2-Strive to achieve a safe and healthy learning environment. 
3-Build unity within the union.
4-Continue to improve APSTA's communication systems to educate and empower our members.
5- Educate and support our members through the implementation of the state mandated APPR changes.
| | |
| --- | --- |
| | New APSTA Office: 40 Colvin Ave |