Real Science is about discovery
Understanding the mysteries of Heavenly Fathers Creation
makes it possible to have the 
vision to see the truth.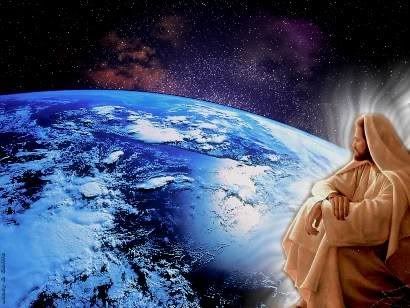 At first,
all of Father Y
ahweh's Laws,
whether directly or indirectly,appear to
impose a limitation,such as a 
'law' of physics, chemistry, or electricity would.
However, the limitation is never in the Law,
only in the conditions under which it is working.
Unto thee, O Yahweh, do we give thanks,

 

unto thee do we give thanks:
for that thy name is near thy wondrous works declare.


Psalms 75:1
these videos are incorrect and misleading.
Also His son is called Yahwshua.
---
---
---
 New Information Updated Daily 
---
MARK TWAIN IN NIKOLA TESLA'S
LABORATORY IN NEW YORK, SPRING 1894
---
---
A simple but highly effective image. A stick figure is animated and tirelessly runs around the display volume. Complex images are difficult to photograph, as depth cues are lost.
---


The scandalous truth is that there is a model of spiral galaxy formation that has long been demonstrated by laboratory experiment and "particle in cell" (PIC) simulations on a supercomputer. But instead of using stars, gas and dust as the particles, subject to Newton's laws, the particles are charged and respond to the laws of electromagnetism. This seems like an obvious approach when we know that more than 99.9 percent of the visible universe is in the form of plasma. Plasma is a gas influenced by the presence of charged atoms and electrons. Plasma responds to electromagnetic forces that exceed the strength of gravity to the extent that gravity can usually be safely ignored. This simple fact alone suggests why gravitational models of galaxies must fail. 
The plasma universe may be eternal and infinite, directly contradicting the Big bang model. In this picture, swirling streams of electrons and ions form filaments that span vast regions of space. Where pairs of these filaments interact the particles gain energy and at narrow "pinch" regions produce the entire range of galaxy types as well as the full spectrum of cosmic electromagnetic radiation. Thus galaxies must lie along filaments, as they are observed to do on a large scale. 
The bulk of the filaments are optically invisible from a distance
, much like the related Birkeland currents that reach from the Sun and cause auroras on Earth. —Credit: A. Peratt, Plasma Cosmology, 1992. 
---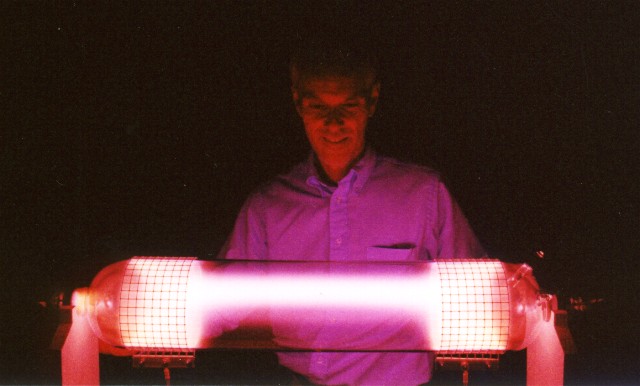 The author, Ralph Hartwell, inspecting the TEXAS TUBE
at very close range during high power testing.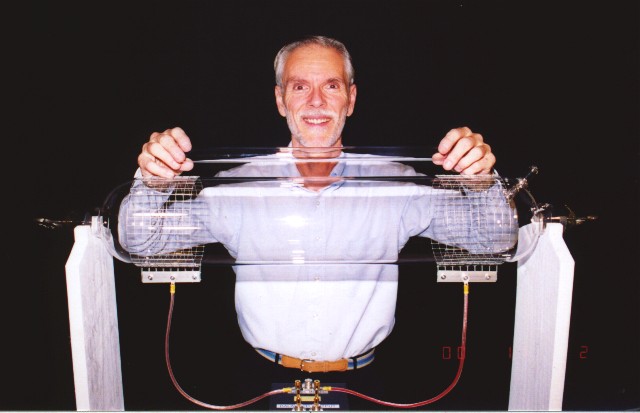 ---
SpEx "Shadow" objectives and lay out
Make your own golden section gauge using the template below.  It will work best if you construct it from heavy cardboard stock or plastic.  Drill holes at place a brad at each of the indicated points.  When the gauge is adjusted the middle arm will always show the golden section or phi point between the two outer arms.
---
---
http://escapandodelacelda.blogspot.com/2008_06_01_archive.html