Our Travels
 
I have more pictures of our travels prior to our wedding, but I need to find them.
Our Honeymoon! Sept 23-Oct 1 2007 
We went on a Royal Caribbean cruise to Key West, Cozumel, and Belize. We LOVED cruising and can't wait to cruise again! We loved Key West and Belize, and didn't care for Cozumel.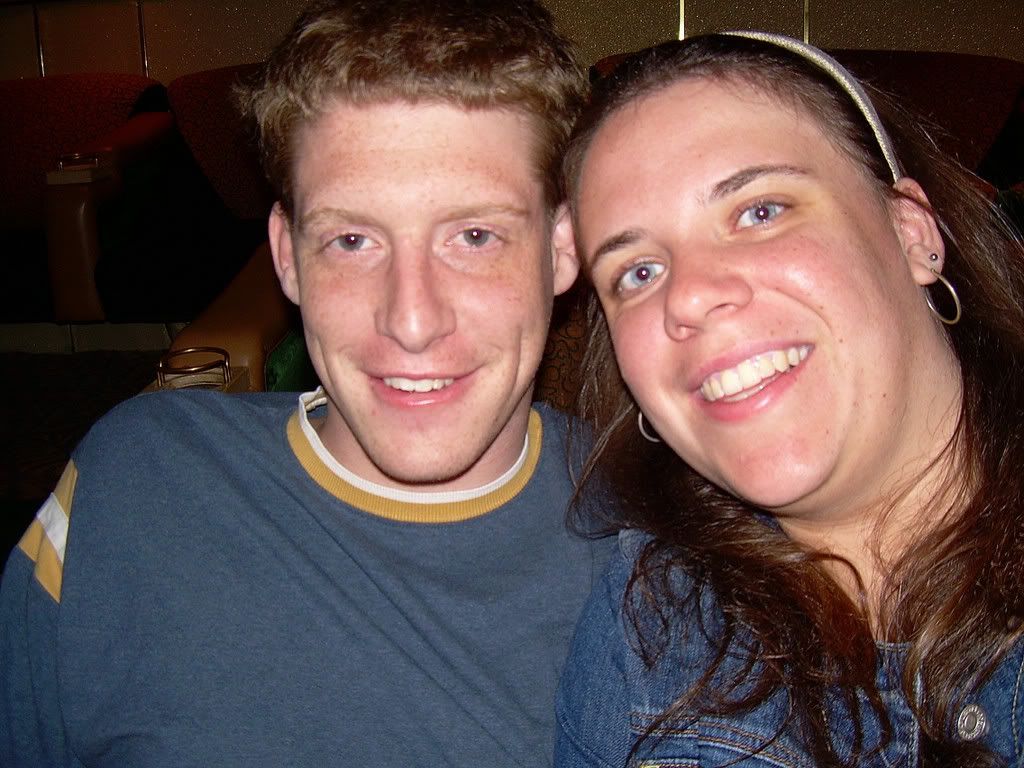 A very tired husband and wife after a LONG day of flying and boarding the cruise.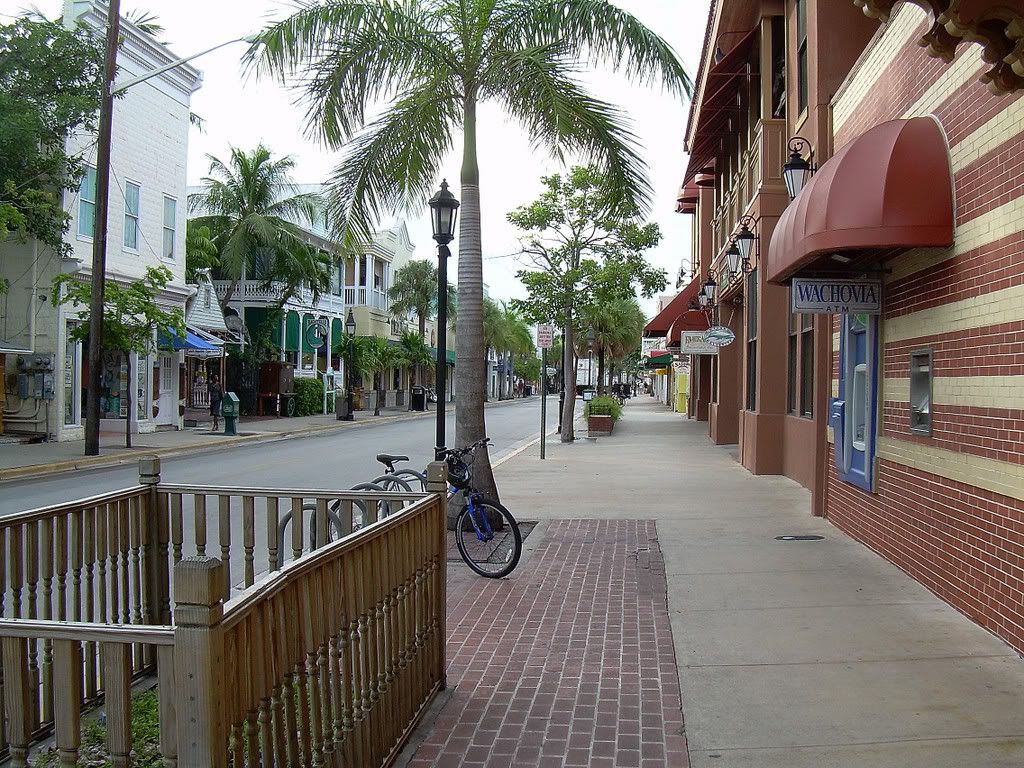 A look down Duvall Street in Key West

The Original Margaritaville... it was like 8AM, so it wasn't open.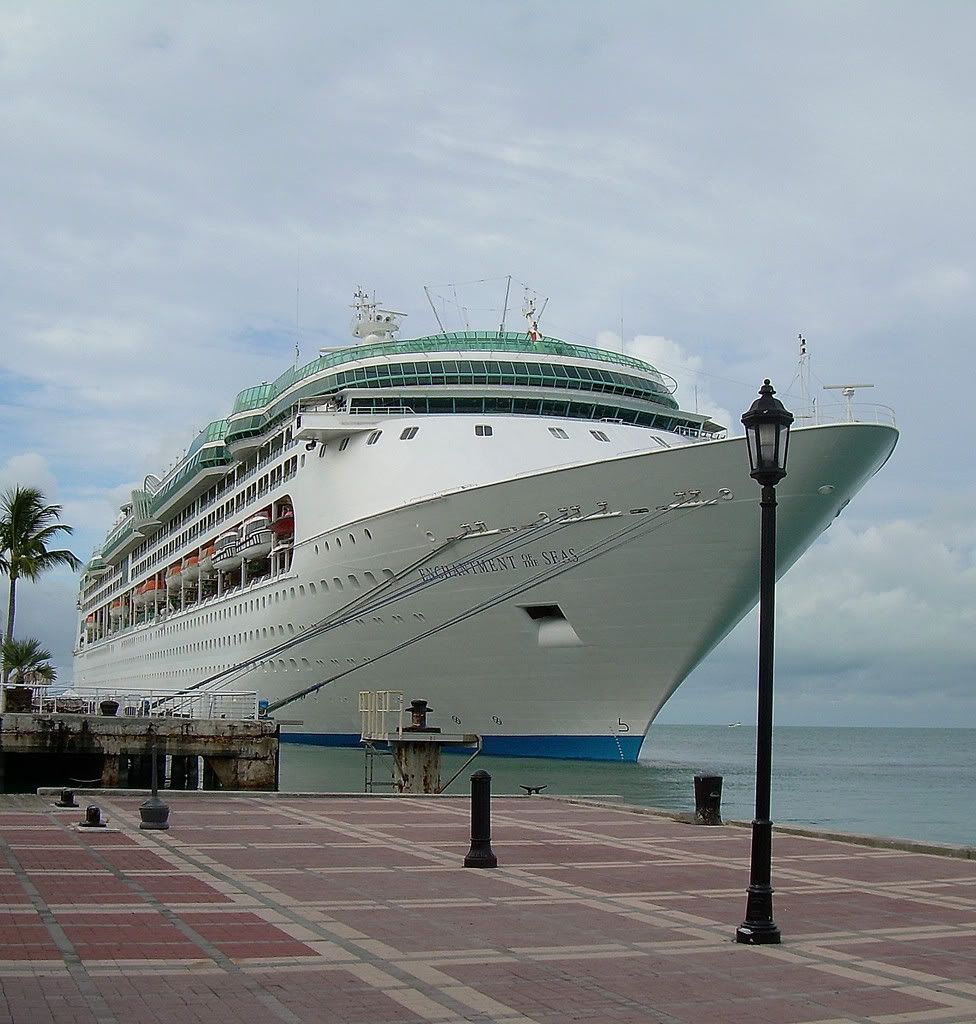 Our ship from Key West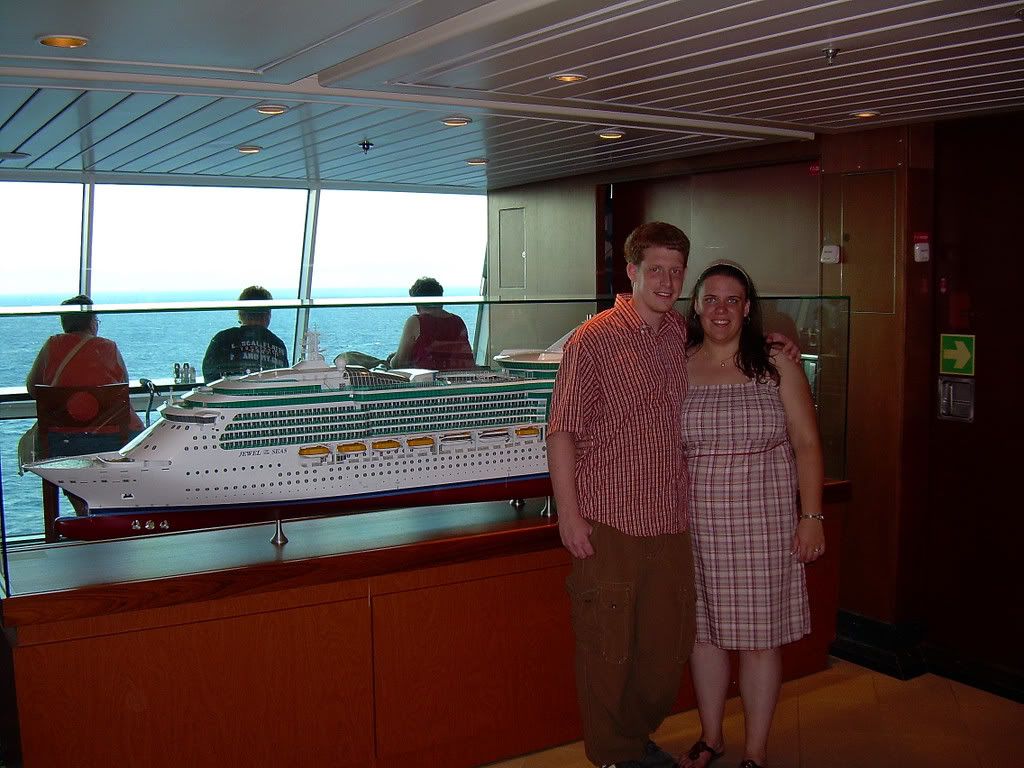 Us after a very confused man asked us if we were Amish because we were from "Amish Country". It made me realize how little the rest of the US knew about the Amish. He also claimed, as he was standing in front of us in a Speedo, that he lived like the Amish. Hmm...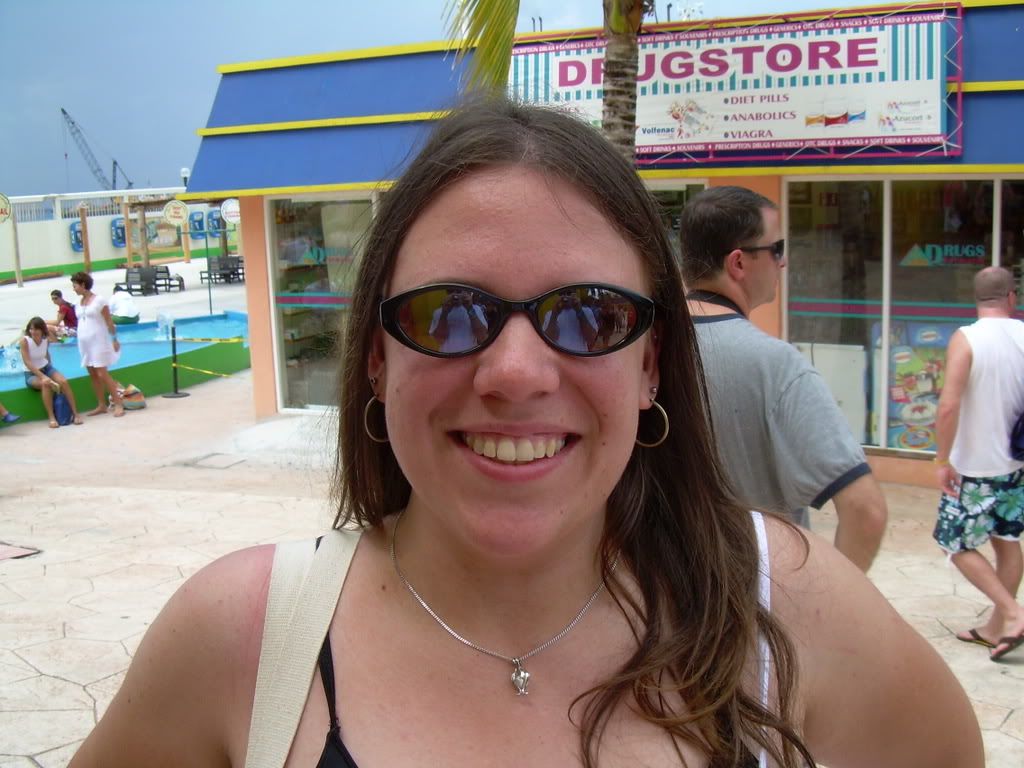 Waiting for the bus in Cozumel.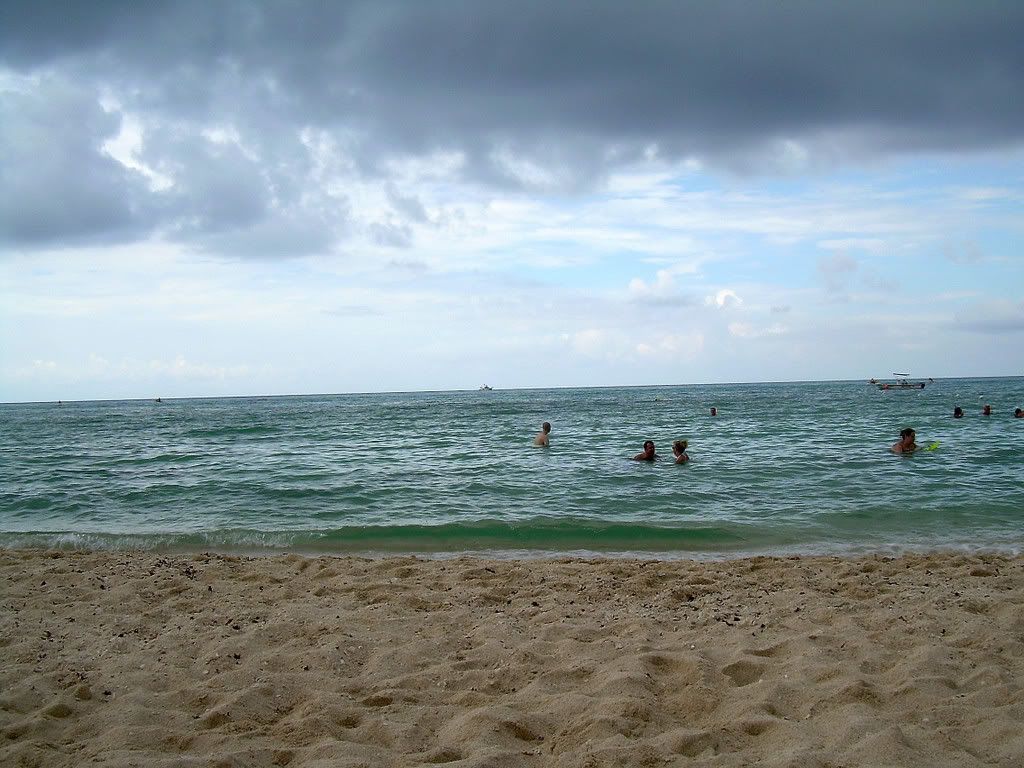 The beach in Cozumel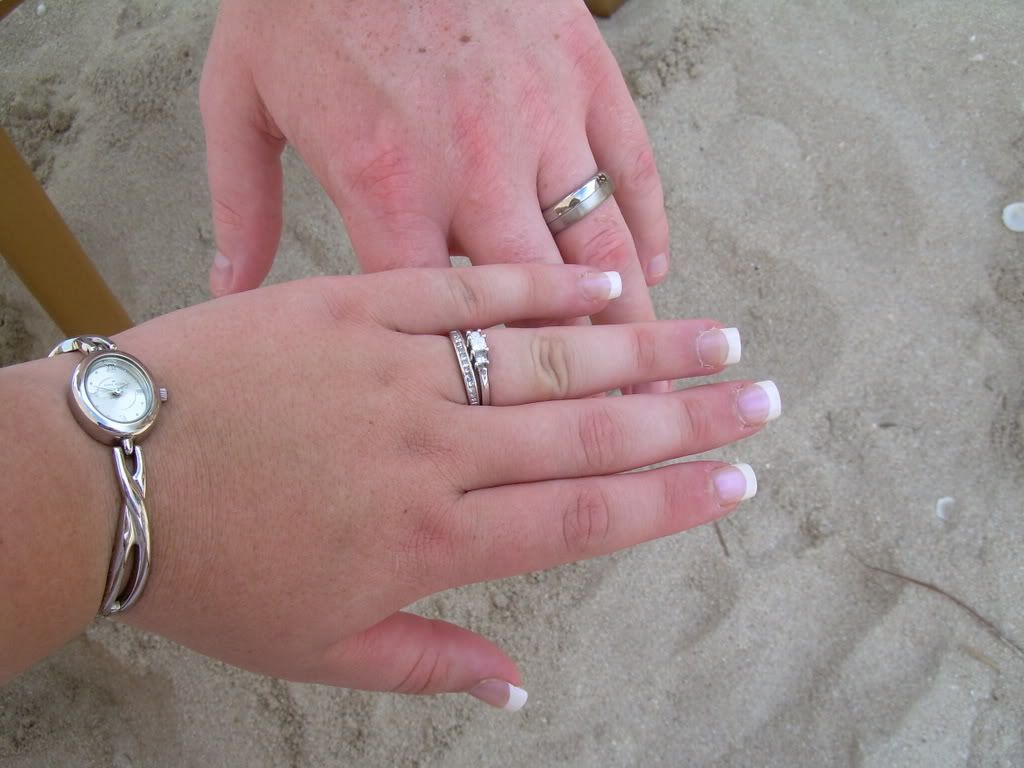 Married!
Our ship as we head out on the tender to Belize.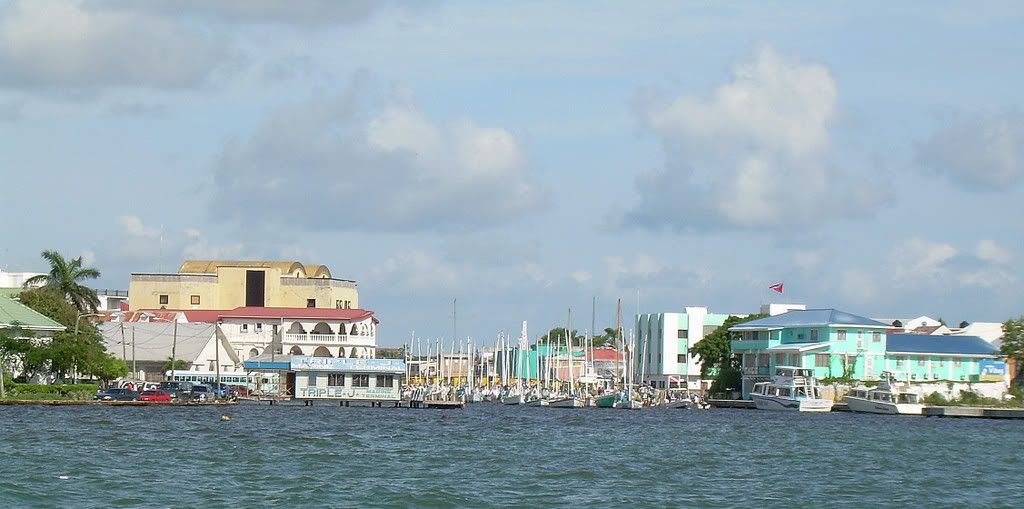 One of my favorite pictures... Belize from the tender.
Look out into Belize and near the jungle.
Some beautiful pictures from Belize
Getting ready for our cave tour.
If you look close on the picture on the left, you can see the pots... our only disappointment of Belize. We were told we were going to see Mayan ruins... and we saw 1000 yr old pots.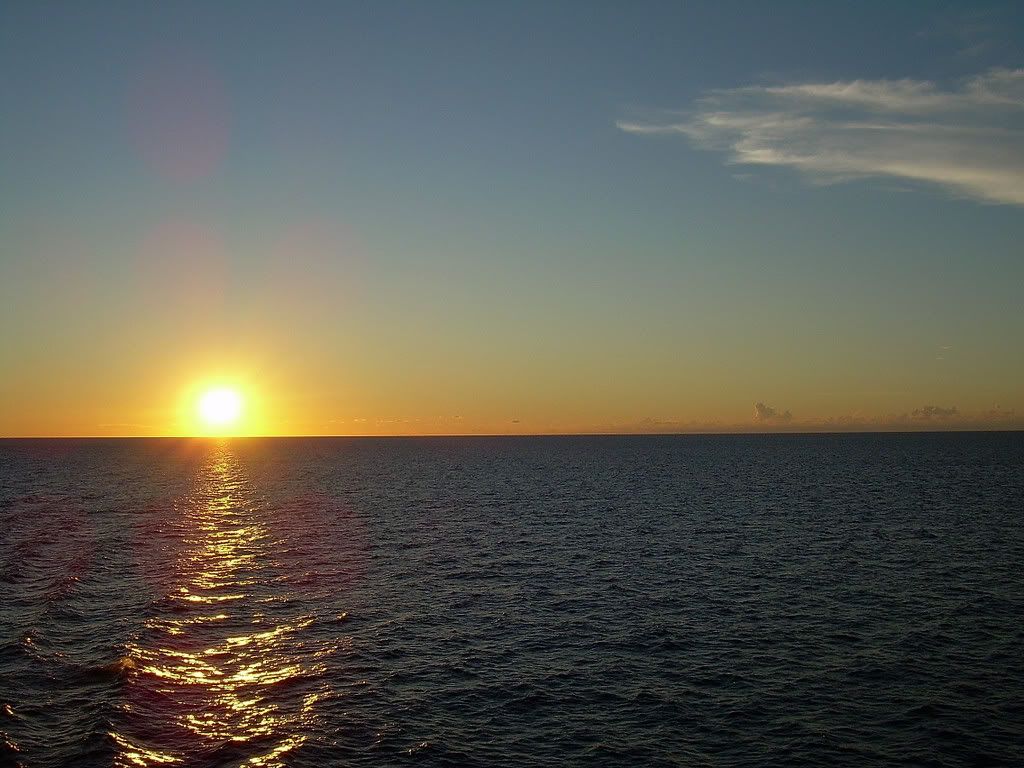 The best sunset we had the whole trip.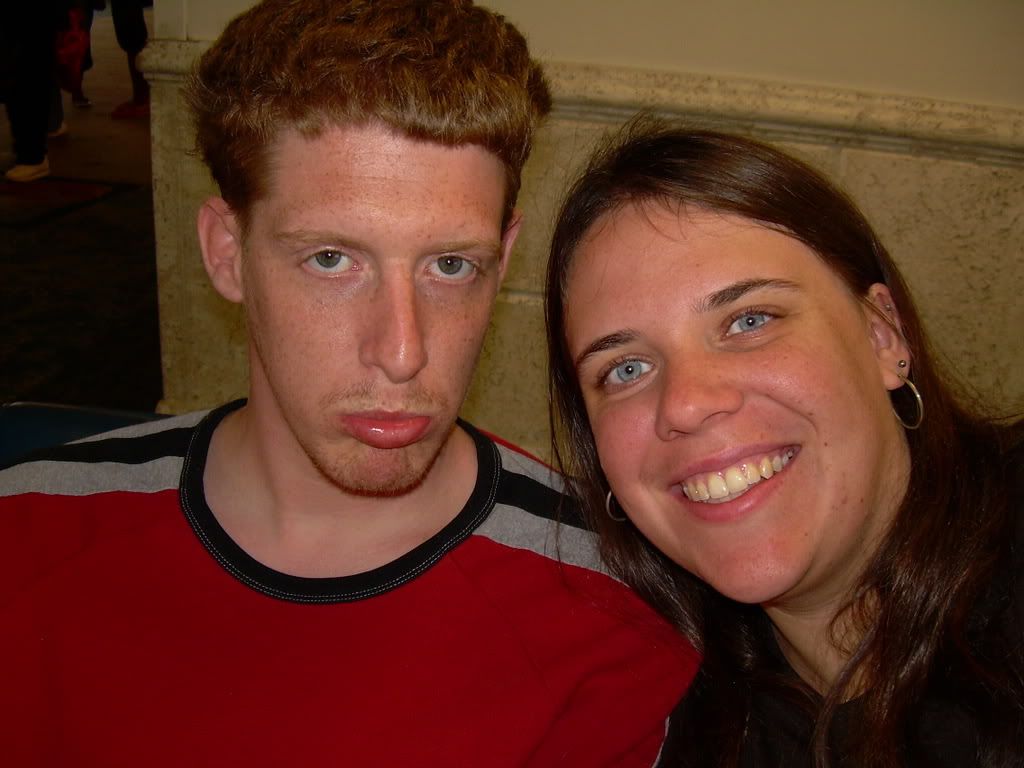 Sad to be going home, but happy to be starting our married life together!
Massachusettes (East Taunton and Foxboro) August 21-23, 2008- 1st anniversary trip a month early 
We are die-hard New England Patriots fans and decided to take a trip to MA to see them play in our first home game. We've been to many of their away games, but I wanted people cheering with me, not booing at me. My goal is still to go to a home game during regular season. We still had a blast!
Our awesome tent. We stayed in Massasoit State Park in East Taunton, MA.
DH in front of our tent.
The beautiful lake that was in the state park.
Within minutes of pulling into the parking lot (we were one of the first 20 cars into the parking lot) people already had tents up, grills on, and their tailgating parties started. Next time I want to tailgate.
Gillette Stadium!!!
The view of the stadium while waiting to go through the lines to go in.
Waiting to go in... we found a shaded bench. :)
Holy *#@&!!!!!! We are in!!! (See the McDonald's Arches? Our seats were directly below them about 7 rows)
View of the field from our seats.
I thought this would make a cool pictures. We got there LONG before the game started.

Ok... so I'm easily amused but I thought the seats were cool.
Another cool picture
Blurry, but it is Tedy Bruschi!!!!!!! Talking to Asante Samuel :/ Tedy is my favorite player and one of the most inspirational in football. He returned to playing football after suffering a stroke!
OK... I can tell you are getting tired of the self-portraits. Haha
Ladies and Gentlemen....
Introducing...
Three time Superbowl Champions.... your NEW ENGLAND PATRIOTS!!!!!!!!!!!!!!!!!
(sorry... I'm getting carried away but it was an amazing moment for me to see them introduced at home). I only wish that Tom Brady was there and played, and that they won. But it was preseason. Oh well. My goal is to see them play at home during regular season.
Me at the game.
DH at the game. :)
The banners!!! :)
TOUCHDOWN!!! You can't really see it, but I actually got the touchdown on camera.
The Minutemen shooting off their guns.
Final score: 27-17... we lost... boooooo... but it was preseason.
The stadium at night.
Orioles Game, 9/9/2008
We took our dads to an Orioles game. We aren't really baseball fans, but DH's dad loves to watch baseball, and he is an Orioles fan. They have been doing a lot for us since we moved so we wanted to tahnk them. To top it off, it was FILs birthday! We got tickets to the all you can eat section, which was definitely worth the money because we saved a lot of money doing this.
DH and his dad on the train on the way down.
My dad on the train (he HATES to have his picture taken, so he wasn't looking at me, haha).
Camden Yards
DH and I at the game.
DH and his dad watching the scoreboard.
DH's dad on one of his many trips to go get food. The all you can eat section was worth the money!
DH, me, and my dad after the game. (We all got free shirts at the game, so that is what is on our sholders).
DH and I at the game.