The Circle Room
Find out more about The Circle Room--as well as instructions for making a DIY tufted upholstered headboard--by clicking HERE and HERE.
Another guest bedroom, inspired by my little sister who sleeps here when she comes to visit.  Still need to do some accessorizing, but here's what I've got so far: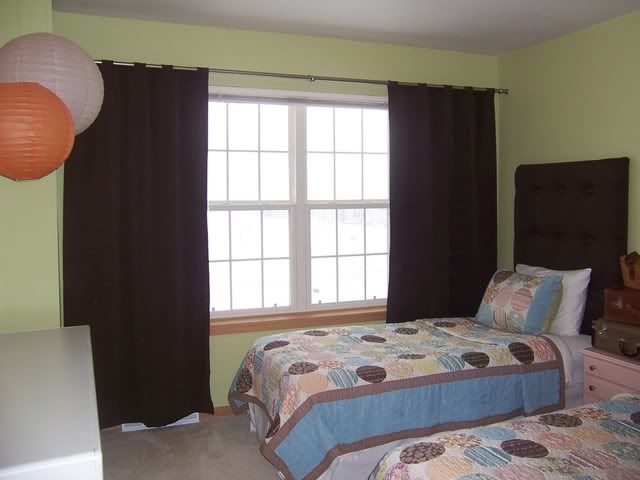 Close ups of paper lanterns, DIY tufted headboard, & bedding.