Kitchen
Interested in finding out more about my kitchen? Read A Lot of Wine Went Into This Kitchen and Open Shelving Is My Nemesis, plus related posts for more!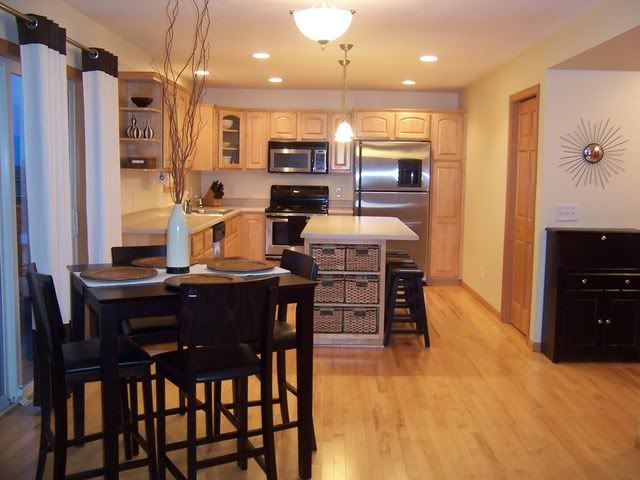 Customizable (and cheap!) seagrass rug from World Market.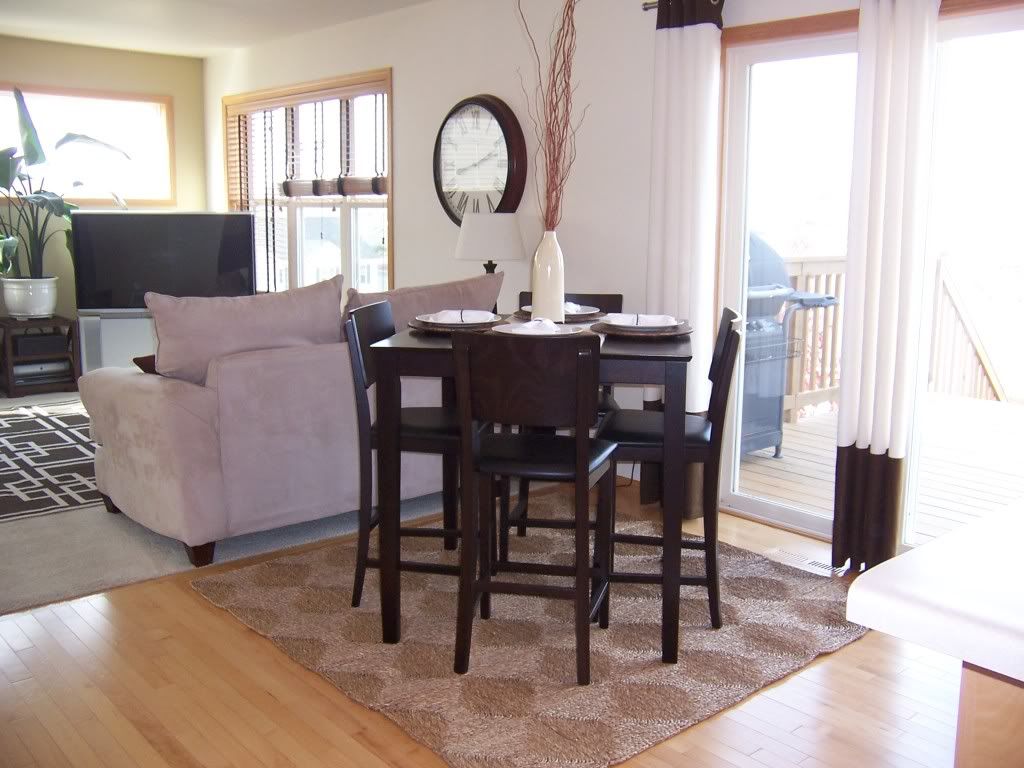 Close up of tablescape and chargers. The table, which is counter-height, has a butterfly leaf and opens to seat 6.
Close up of the panels over the patio door & the open shelving at the end of the kitchen cabinets.
Kitchen Organization
I installed this pull-out SS bin under the sink for cleaning supplies. Cabinet organizer/divider (from www.stacksandstacks.com) allows me to store my pans and cookie sheets upright (so they slide right out) vs. having to stack everything. Much more convenient.
My little spice cupboard. I painted the inside of the door with magnetic paint and bought these magnetic jars at BB&B which are perfect for spices. My most commonly used spices are now on the door for easy access.