Dining Room
Check out Anatomy of Our Dining Room for the inside scoop on how this room came together.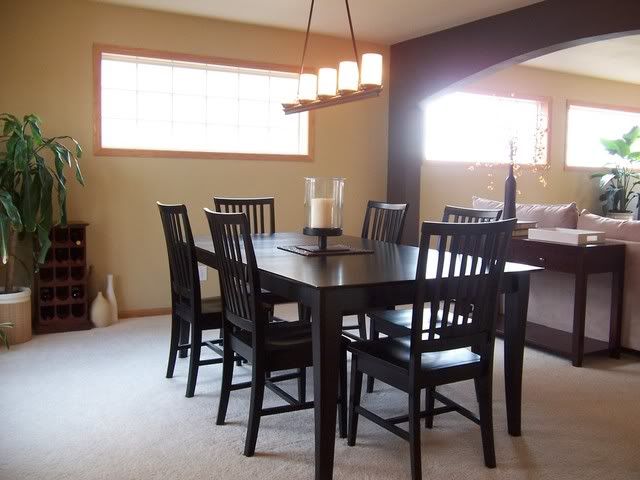 View from the Living Room.
Our table expands and can seat up to 12.
Close-ups of centerpiece, window treatment & wine rack.
Close-up of floor to ceiling Photo Gallery
Console table/sideboard & view into the Living Room.