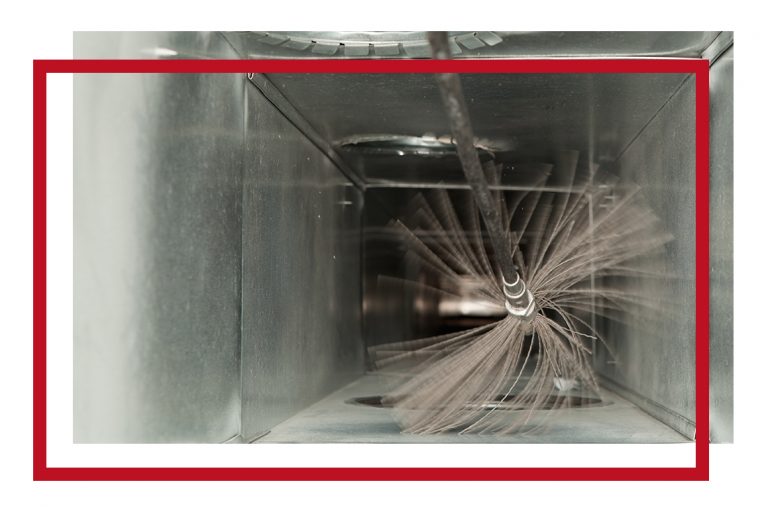 Do you want to ensure the cleanest, safest indoor environment for your family or business? If so, you need a professional furnace and duct cleaning performed by your Calgary furnace cleaning specialists!
We are furnace cleaning professionals based in Calgary who have been providing furnace repairs, furnace maintenance, vent cleaning, and furnace duct cleaning services for years.
Even if your furnace is in fine working order, your system will still benefit from a regular cleaning of the ductwork. We offer full-service duct and vent cleaning services.


Platinum


Total Care Package

Platinum Package
Silver
Furnace Cleaning and first 10 Vents

$269.95




($350 Value)

$179.95




(Normally $199.95)

$139.95




(Normally $169.95)

Additional Vents (Charge for each vent cleaned beyond 10)
$13.95
$12.95
$9.95
Bypass Fee – Needed on Systems with A/C High Efficiency Furnaces (includes Patches and Sealing)
Why Is a bypass necessary?
$44.95
$44.95
$44.95
Dryer Vent Cleaning
Why should I clean my dryer vents?
Free on Ground Floor
Free on Ground Floor
$39.95
Supply Standard Sized Merv 8 Furnace Filter






Blower Motor removed and Thoroughly Cleaned During Cleaning






Clean Out Combustion Chamber of Hot Water Tank and Wipe Down






BlowGun Method – High Pressure Air Wash of all Duct Work






Back Skipper main supply and return duct work
What is a Skipper?






Brush Clean – High Speed Rotary Brush
What so special about brush cleaning?






Reverse Octopus Whip main supply and return duct work
What is an Octopus Whip?






2 Year Supply of Standard Sized Merv 8 Furnace Filters (8 Filters)






2 Year Total Care Plan – 20% off all service work to your home mechanical systems for 2 years from date of service






Front of Line No Heat Emergency Call Out Service for 2 years from date of service






*Advanpro believes in honest, up front pricing. There are NO hidden environmental or disposal fees.
Introduce you to our team

Walk you through how we will perform the service

Confirm the furnace is operating normally

Check humidifier, UV light, damper for normal operation

Lay drop-cloths to protect your home flooring/carpeting

Distribute corner protectors where our vacuum and high-pressure air hoses could contact your walls.

Lay magnets on supply vents, apply duct mask to return air vents
Connect vacuum to supply side plenum

Clean supply runs and main supply duct work​

Remove blower motor from furnace and clean

Connect vacuum to return air side

Clean supply heat runs and main ducts

Visual inspection of furnace and heat exchanger

Clean furnace doors and cabinets

Install new furnace filter

Blow out hot water tank burners

Start-up furnace and set thermostat
Collect vent covers, drop-cloths, hoses and magnets

Wipe down hot water heater

Cover and plug access holes in duct work

Clear mechanical room of equipment

Apply sticker to furnace with date of service and technician's name

Review our Service Checklist with you, answer any questions, and review deficiencies or recommendations
*Advanpro believes in honest, up front pricing. There are NO hidden environmental or disposal fees.
24/7 emergency response

Licensed & experienced professionals

Award-winning service

Honest & transparent billing

Industry-leading warranties
Each appointment includes the following:
Furnace blower motor assembly is removed & cleaned
Drop sheets, corner protectors & register covers are used as necessary
Cleaning of the system in "zones" to ensure complete dust and debris removal (i.e., dust is actually removed, not shifted from one part of the system to another)
Optional High Speed Rotary Brushing Equipment used with high pressure air for the most thorough cleaning possible
Testing of the furnace for normal sequence of operations including ignition, inducer motor and blower motor operation
Improved Indoor Air Quality — Here in Calgary, our homes are often shuttered up for months during the long, cold Canadian winter. Your ducts bring fresh air into your home, meaning if they're clogged, you're not getting enough fresh air. Clean ducts and a clean furnace will substantially improve the quality of air that you and your family are breathing day and night.
Improved Energy Consumption, Meaning Lower Energy Bills — A clean furnace and ductwork will dramatically improve the workability and efficiency of your heating and cooling system. Air will flow more easily because the furnace won't have to work as hard to pull it in or to move it around. And a more efficient furnace means lower energy bills, which saves you money.
A Cleaner House — Dirty air ducts recycle dust, debris, and air pollutants throughout your home. You will dust and wipe your surfaces, only to find they're dirty all over again just a couple of days later because everything you dusted away just got pulled back in and blown back out. Cleaning your ducts and filters will solve this problem!
Founded and owned by Calgarians, our expert team is just a call away. We have been delivering best in class service to Calgarians for over 10 years.
Keep your home safe and avoid costly repairs or replacements with our furnace & duct maintenance plans.