October 2015

Sept 2014
Finally the article below is published 

by the COUNCIL OF CHURCHES - OAC

with some extra articles and more... 

Cambridge Scholars Publishing

, (

2014)

 

440 pages  

This book presents edited and revised versions of most of the papers presented at the First International Conference on Sustainable Alternatives for Poverty Reduction and Ecological Justice in 2012 (SAPREJ-12)

  https://www.amazon.de/Sustainable-Alternatives-Poverty-Reduction-Eco-Justice/dp/144386689X

Sept 2013






Enjoy a personal copy

  beforehand only for colleagues/friends and get the book with all the other contributions possible with support from  

Cambridge Scholar Publishing,

available at the OAC. Check: ISBN: 978-960 86383-8-9

Collecting, Framing, Negotiating, and Connecting in Times of a GLocal1 "Problematique"2.

A HOLISTIC APPROACH TO COPE WITH GLOBAL CHALLENGES3

Heiner Benking, Reynaldo Treviño Cisneros, Bethania Arango Hisijara

2  The "Global Problematique" and "Predicament of Mankind" or the central titles of the original reports leading to the formation of the Club of Rome in the late 60ies. This article refers to this early work originated by Erich Jantsch, Hasan Oezbekhan, Alexander Christakis. We recommend the interviews with Christakis by the author in Europe's World: Learnings and Vistas based on revisiting 40 years "Global Problematique" - summing up 40 years "Predicament of Mankind" (Club of Rome early report), look-outs, and new forms of structured dialog and deliberation / decision cultures in an Interview with Alexander Christakis, and The Predicament of the Individual, Communities, and Humankind in the 21st Century - Deliberations about Structured Dialogic Design, Systems Thinking, Policy-Making, Multi-track Diplomacy, Empowerment and the Wisdom of the People.

3  The authors have been aware of the Millennium Project since the mid 90ies and have independently considered the "15 Global Challenges to Humanity" http://millennium-project.org/millennium/challenges.html as an ideal collection to which to apply the Structured Dialogic Design Process (SDDP), presented here and developed further by the 21st Century Agora Institute. In APPENDIX A we provide more details about the Millennium Project, the Global Futures Intelligence System - GFIS the Union of International Associations - UIA and their Yearbooks and Encyclopedia, the MDGs and more. Have a look.


Sept/October 2012:

OLD ENTRY - FOR THE RECORDS and "Search machines" <sik>

At the Orthodox Academy in Crete this September a session was designed to provide some insight into dialogue design for tackling GLocal Issues. We presented the state of dialogue to adress the Problematique and some "experiments" to bridge sources, approaches, technologies....  Please check prospective new methods and tests new approaches to test the "gargantuan" challenges across cultures, domains, mindsets, scales. .... Please see below the event, the presentations, and the forthcoming publications.



SAPREJ-12: Sustainable Alternatives for Poverty Reduction and Ecological Justice
Institute of Theology and Ecology of the OAC, International Ecological and Multidisciplinary Conferences
"Religion and Science can provide solutions for sustainability problems" - September 29, 2012, OAC, Chania, Greece



ATTENTION: Ihe print version is about to hit the streets ! I have changed the title a little and base also on the presentations of Alexander Chirstakis and Yiannis Laouris at the HSSS Conference 2012, 5-7 July, 2012, see: Democracy in [R]evolution: *** Connecting ... Please ask to get a pre-release or my latest working copy of:

PRELIMINARY VERSION (for the records):

Collecting, Framing, Negotiating, and Connecting:

Dots, Signs, Models, Repositories, Spaces, and Minds1,2

Explorations into individual, socio-cultural collaborative and co-creative, and collective approaches towards tackling the Global Problematique.

**

 

It is about: Structured Dialogic Design and Deliberations: looking back 40 years, announcing the new

publication:

STRATEGIC ARTICULATION OF ACTIONS TO COPE WITH THE HUGE CHALLENGES OF OUR WORLD TODAY

, and presenting project around the world, and

discussing future potentials for tackling highly complex challenges, creating policy options, and

socio-cultural cohesion across scales and media.



Local Host, Introduction and Moderation:

Maria Kakoulaki,

Journalist, Board Member of "Institute for 21st Century Agoras", Associate "Cyprus Future Worlds Center"

STRUCTURAL DIALOGIC DESIGN – state of the art SDD applications from Cyprus, Canada, USA, Mexico, …

A MODEL DISCOVERD IS SUPERIOR TO A MODEL DELIVERED

Alexander Christakis, Founding President "Institute for 21st Century Agoras"


Coordination and Presentation:

A HOLISTIC APPROACH TO COPE WITH THE MILLENNIUM PROJECT 15 GLOBAL CHALLENGES

Heiner Benking,

Council of Global Issues, Tagore-Einstein-Council, Open-Forum, Independent Journalist and Scholar

part of the presentation is a short introduction of the new publication:

STRATEGIC ARTICULATION OF ACTIONS TO COPE WITH THE HUGE CHALLENGES OF OUR WORLD TODAY -

 

A Platform for Reflection

by

Reynaldo Treviño Cisneros

and

Bethania Arango Hisijara

This are the

slides:

  http://benking.de/futures/connecting-dots&spaces.pdf 
A publication and documentation is in progress. Please come back later, meanwhile maybe check the slides and texts in progress.

This topic includes how Dialogue Design can be used to adress the PROBLEMATIQUE today and tomorrow, in Canada, Mexico, the US, Greece and elsewhere..., across scales, sectors, cultures, languages, mindsets, ...  and what options are "in the air" for future applications in the field of multi-track dialog, diplomacy and peace-making.

By all means please also see from our authors Reynaldo Trevino Cisneros and Bethania Arango Hisijara above: 

 

Strategic Articulation of Actions to Cope with the Huge Challenges or Our World, A Platform for Reflection.

 




Tuesday, May 8, 2012
 
---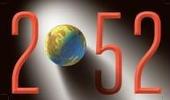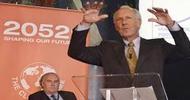 To get started I recommend: "SIX GOALS of Shaping the Future" and the videos online. 

The Warnings and Goals of the Club of Rome? - all agreed upon ! But what next and how? The late Donnella Meadows and prinicipal author of the report from 1972 spoke about "leverage points! - where to intervene in systems". Before I go deeper even until in November in Hannover the VOLKSWAGEN FOUNDATION will "commemorate" / "celebrate" ? their contributions and maybe how and in which context the report came about. I will cover some backgrounds and contexts around these days in the late 60ies and early 70ies and what this could mean for possible, desired futures in these interviews for EUROPEsWORLD so let us be brief here and come direct to my concerns and points of necessary action. 

To say the Apocalypse is on the horizon is not enough ! It is definitely closer now than 40 years ago - or 20 years at the times of the Earth Summit Rio 1992 preparations. 



So what are the leverage points Donella Meadows requested? In the lecture of Randers, reports and summaries I saw so far, I only see the common policy plastic words, intangible meaningless, dumbing-down nominalistic terms. See : 

Humane Information Society(1998) and or (only in German: Künstliche Paradiese  -  Virtuelle Realitäten ( Artificial Paradises - Virtual Reality - and Public Concerns  / pros&cons)

 (1994) or 

Towards a New Renaissance 3 

(2009). 

 

So what are the leverage points Donella Meadows requested? In the lecture of Randers, reports and summaries I saw so far, I only see the common policy plastic words, intangible meaningless, dumbing-down nominalistic terms. See : {link:http://benking.de/information-society-1998.htm|Humane Information Society}(1998) and or {link:http://benking.de/information-society-1998.htm|Virtual Reality and the Public-pros&cons} (1994)(German) or Towards a New Renaissance 3 (2009)

When I glance at the book and start with Chapter 1: "Worries about the Future" 

I am getting very concerned. See:  More >
NEW:  2nd Interview with
Alexander (Aleco) Christakis
September 2011 in EUROPE'sWORLD: 
The Predicament of the Individual, Communities, and Humankind in the 21st Century  
see also Interview from Nov 2009: Learnings and Vistas based on revisiting 40 years "Global Problematique"

NEW :  


Dialogue as a Means of Collective Communication
Volume I from 2005, more on further volumes, like 2008 below.

COMMENT about this Volume: Such on overview on the topic ot scene seems necessary as different streams of community development, conscious evolution, planning, systems thinking, model theory, dialog and deliberations, governance, .... came together in  a critical time of the Agora Movement maybe from 1996 - today. After 12 years it might make sense to revist the concepts and confront them with the needs and dimensions of a possible 21stCentury Agora.  This website is created to revisit milestones and recommend positive new developments and trends.
I will forward this thread to colleagues so we can add further steps and milestones and by using [bracketing] include personal and not commonly agreed perspectives on this very interesting process ! ( I will cut and paste segements from othe documents in the web to give the broader picture and always link to the original source so it is easy to study the whole matter in greater detail.

As it is "Academic Usance" to always note to what was not mentioned and is missing in this context, I can ony point to the sections on the roots as far as I learned baout them in the (1) fields of participation and international conferencing and colaboration, 100 years UIA, 30 ICA, 20 years Syncons and the Millenium Project, and the are of Citizens Juries (Planungszelle), and the (2) fields of systems and model thinking milestones, General Systems 1954, General Model Theory 1968, Alpach 1968, Club of Rome (somewhere between 1968-70), ISSS Wholeness Seminar 1996, http://www.newciv.org/ISSS_Primer/seminar.html and Konrad-Lorenz Institute "Emergenz" Altenberg Seminar 1996/7: http://benking.de/worldview-compositions.html (as the early works are not easily accessible in the web as they are behind the INTERNET curtain, I invite you to see a collage of resources, abstracts and links here: (1) Sources-CoLab  and (2) Sources System-/Holistic. (I presently move content form the "sandbox" to (1-2).

The first publication I have in mind relating to the topic of "Agora and Social Systems" is Béla H. Bánáthy's: Designing Social Systems In A Changing World, 1996.  I feel we need to check with Christakis on this as he was the AGORA Planner with Doxiadis and a friend of Bela, and as he is of Greek origin, had used the term "demosophia" - maybe also "agora" earlier. See also: OIKOS, Ekistics, Ecumene, Ecumenopolis, Ecopolis, Ecudomy, and you see that this is concrete socail (&planning) thinking and terminology, as wether it is the Town Square, or the Agora, it was a place to meet, deliberate, haggle, quarrel and come to ends.
Bela mentioned and cited Christakis extensively and started the NEW AGORA group with him in 2002.  (I aknowledge here the inspiration for the title "retrospective Inquiry" as Christakis wrote such an inquiry on the original prospectus of the Club of Rome and the Predicament of Mandkind duely mentioning Hasan Ozbekhan.  Sources Club of Rome

Ping-ponging between Asilomar and Fuschl we had the FUSCHL CONVERSATION 2004
Later I remember a conversation with
Béla 
http://en.wikipedia.org/wiki/B%C3%A9la_H._B%C3%A1n%C3%A1thy
in Asilomar (1997) about the need for new community development and new commons. I had presented at an ISI Asilomar gathering with the title:

"New Voices / New Spaces" - to know - to connect - to transcend  
Embodying Situations & Issues,
Sharing Contexts, and Encouraging Dialogue
was the title later in the IFSR Journal 
and this was the sub-title, and the figures we used to show what we mean: How can people go beyond the "Battle of Perspectives", to see where other persons are, physically and conceptually, to find a way to reach them, co-create and encourage Voices in self-organizing Dialogue?
Please visit the IFSR Newsletter http://benking.de/IFSRnov98pp.htm, the original publication in the Club of Budapest Viewsletter or this Sources page.  http://open-forum.de/giesecke-book-culture-visions-infoscociety.pdf


Béla immediately added:  "to transcend" - "to create" in order to follow the circle not only from the "cradle to grave" of ideas, but to start new co-creative circles of conscious evolution. I was to stay with my "sister in co-creation" Barabara Marx-Hubbard" ( see evolve, WOVA, and Peace Rooms http://benking.de/ExtraOrder/challenge.html ) and so it was obvious we were leapfrogging after Fuschl and the rest of the world connected in the "deep" viah Willis Harman (see also: http://berlinoetics.de/) - Bela, Barabara and me had been just writing our eulogy-messages for the late Willis....  
Many other friends like James Rose had been with us at this memorable ASILOMAR gathering - but also please see SYNCONS and this page and follow some of the underlying concepts and ideas) - best start here at the CEPTUALINSTITUTE: http://www.ceptualinstitute.com/uiu_plus/isss98/isss98sustain.htm or with Jerry and his Millennium Project and the ReSources in the "sandbox" like: Futures Research Methodology--V3.0
In 1997, there were difficult times for this budding new conversations and agora thinking.
Béla's wife was very ill, and as you know he needed her ! - but we had two intense exchanges before he had to rush away again.
He very much liked my papers on interacting along and across scales, linking not only from the individual and local, regional and global, but across issues, themes, and languages, but looking into deliberation, particiaption, mediation concretely in groups of various sizes. I introduced him to the concept of
"
glocal
"
we had developed by searching for a word for something concrete, the dimension across magnitudes. See
Wikipedia
.
My concern at that time was a Humane Information Society and Dialogue and Democracy for the Information Age, and as we had many people we both knew and liked, I had arrived with Barbary Vogl (see
Dialog and Story Space
) and we spoke about Barbara Marx-Hubbard,
and
he promised to look into this approach to bridge mindsets
in a tangible way. (I had called this new shared continuum or negotiation space borderland at that time).
I knew him as the mover not only in Asilomar but also the spirit of the Fuschl Conversations - so we agreed to follow up next time close to Salzburg. Unfortunately he did not manage to come to Fuschl again but had forwarded my report on the
Bohm Dialogues
in Ljubljana and my Summary of the
Asilomar exercise
to the Fuschl team around Gerhard Chroust, which asked me for permission and a more complete version for the IFSR Newsletter 1998 which was published a year after our last exchange, and 4 years before we finally got together to start in 2002 the New Agora Working group in Fuschl.
Here
is a link to
the
Patter
ns
report
.
During the next couple of years the idea of a new, second generation agora was carefully evaluated and the Greek Alexander Christakis was invited
to become
President of the ISSS
His writings about the Agor
a as a
DEMOSOPHIA
was
considered
essential to es
tablish
a working group focusing on a New 21
st
Century Agora. The Fuschl 2002 event was scheduled, but unfortunately Bela was in bad shape after his wife has passed away and very unfortunately Patrick Jenlink could not make it neither to Fuschl 2002 nor 2004 (see below). This is very unfortunately because in the two Volumes (2005 and 2008) by Springer all this work and important strands of the broader concepts and width of the original concepts of the original idea of expanding the potentials of Agoras for the 21
st
Century was not covered in this "seemingly" authoritative summary.
FUSCHL 2002 Team call:
Team 1: New Agoras for the 21st Century:
Conscious Self-Guided Evolution
Coordinator: Patrick M Jenlink  (he did not show up)

The Agoras of the City States of the Classical Greeks were public spheres where true democracy was lived by citizens who made collective decisions about issues affecting their daily lives. Reconsidering the idea Agora in society today, and creating an ideal of the New Agora is a metaphor for social action contexts (public spheres or arenas) in which people can make collective decisions about their future.
These contexts would be forums of democratic discourse. People in the settings of their families, neighbourhoods, community groups, organizations, and institutions have the potential to organize themselves as evolutionary design communities. These New Agoras could link up with each other and engage in evolutionary conversation in order to bring to life the Guided Evolution of the Society. The dual purposes of the New Agora project are to first create and sustain an Agora community of stewards who will then support the right of people to take part directly in the decisions that affect their lives and to guide their own destiny. The New Agora would guide the conscious evolution of civil society on local, national, and world levels. This goal will be achieved by creating knowledge bases for evolutionary inquiry; developing resources for evolutionary learning; and exploring approaches, methods, and technologies toward the establishment of New Agoras. These purposes are grounded in the belief that the right of people to take part directly in making decisions that affect their lives and to guide their own destiny is a fundamental human right.
 
Triggering questions:
What are the major problems confronting our species within the context of our global society?
What is the role of the New Agora project in addressing societies problems?
What would be the design of a "New Agora" that would serve as an evolutionary guidance system for world peace?
How could the "New Agoras" contribute to the conscious evolution of the human species?
In what ways can the "New Agora" serve humanity through creating and sustaining civil society?
http://wwwu.uni-klu.ac.at/gossimit/ifsr/fuschl/f2002/nl20_1_fuschl_p4ff.pdf


But unfortunately Bela and Jenlink did not show up, and so the Team consisted of Bazewicz, Espinosa, Gill, Lenser, Umpleby, Walton - and me as a "Bumble-Bee" in the open-space terminology - as I was moving between the teams and themes and issues, but had written the discussion paper with Farah Lenser: Cultivating Dialogue with Magic Round Tables. See 11. Fuschl Conversations - ISBN 3 85206 166 0

We learned later that Patrick M. Jenlink, Bela H. Banathy had published in September 2002 in
Systems Research and Behavioral Science: (more below)

Conversation as the Communication Method of Choice: Designing New Agoras for the 21st Century
see also:http://link.springer.com/chapter/10.1007%2F978-0-387-75843-5_17#page-1
As we are looking here for diverse, distributed "communities" and the challenges of exclusion and dis-embodiment (virtual realities) this Book from 
2001 (original 1994)   might also be of interest:
The Internet as a diverse community: cultural, organizational, and political ... from
Urs E. Gattiker
http://books.google.com/books?id=3p9dLggIpq8C&pg=PA171&dq=urs+gattiker+benking&hl=de#v=onepage&q=&f=false
the table refered to can be found at:
http://benking.de/VR-Oeffentlichkeit-pro-con.html
Potential Oppotunities and Risks Cyberspace Culture as adopted from University of Tübingen 1994, Artificial paradises - Virtuelle Realitäten:

Cyberspace as Toy or Orientation Support ?

SEPTEMBER 2002
Systems Research and Behavioral Science:
The Agora Project: the New Agoras of the twenty-first century
http://www3.interscience.wiley.com/journal/98515536/abstract?CRETRY=1&SRETRY=0


ASILOMAR 2002
The first annual board meeting of the Institute for 21st Century Agoras was held at Asilomar, California on November 2, 2002. Members present were: Aleco Christakis, David Loye, and Bela Antal Banathy. LaDonna Harris was absent. Also in attendance were Diane Conaway and Ken Bausch.

The Agora Project: the New Agoras of the twenty-first century
Patrick M. Jenlink 1 *, Bela H. Banathy 2
Systems Research and Behavioral Science in June 2003 is
dedicated to the memory of our beloved Bela H. Banathy.

I recommend this Conference Report in WORLD FUTURES, special edition on AGORA - but this is also hidden behind copyright walls and so expensive that only few can afford:
Using Systems Thinking to Construct Agoras of the Global Village, Institute for 21st Century Agoras, Riverdale, Georgia, AND
Toward a New Covenant: Embracing a Dialogue and Decision Culture to Address the Challenges of the Agoras of the 21st Century, Heiner Benking, Farah Lenser, Sherryl Stalinski
see also the ISSS 2003 website

Co-Laboratories of Democracy
A Co-Laboratory of Democracy is a refinement of the Interactive Management methodology created by Christakis and his associates. It is a further refinement of the CogniScope and sometimes goes under different names, as the Indigenous Leadership Interactive System, for example, in adapting it to different circumstances. In these co-laboratories, people of diverse cultures, ideologies, and agendas engage in structured dialogue; focus on common concerns, decide on practical priorities; and craft consensual actions plans. [For a more extended explanation go to www.globalagoras.org and choose Co-Laboratories on the menu.]


ISSS 2003 Crete
CONSCIOUS EVOLUTION OF HUMANITY: USING SYSTEMS THINKING TO CONSTRUCT AGORAS OF THE GLOBAL VILLAGE
The conference theme has been chosen to focus attention on: (a) the challenge facing humanity as it transforms from "evolutionary consciousness" to "conscious evolution," and (b) the role systems thinking must play in constructing 21st Century Agoras in the context of globalization.
Globalization is being described by many as an emerging new system of world order that has accelerated following the end of the Cold War order in 1989. Systems thinking must make clear what is being eliminated and what constructed by globalization. We must rise to the challenge of democratizing the processes of conscious evolution to ensure that globalization empowers all peoples and not just elites.
Dialogue is essential for understanding cultures and subcultures in the emerging global village. Boundary-spanning dialogue across disciplines and civilizations, if conducted wisely, can generate democratic agreement on the courses we must pursue to create agoras and avoid Big Brother. Thus, the ability to engage in dialogue becomes one of the most fundamental and most needed human capabilities. Dialogue becomes a central component of any model of conscious evolution.
Dialogue was practiced very effectively in the agoras of Ancient Greece, like the one in Athens. The agoras were public spaces where people congregated and deliberated on their issues. If we want to democratize the emerging global village, we must provide agora-like places where people can engage in meaningful dialogue.
ISSS (www.ISSS.org) has long advocated "transdisciplinarity." This was indeed the common feature of the four aims of the Society for General System Research (the forerunner of ISSS) as stated by its founders in 1954. Concepts, laws and models developed in particular fields were to be investigated to see if they could be properly transferred to emerging phenomena which were less well conceptualized. The challenges of the 21st Century, associated with conscious evolution and globalization, demand the identification and general transmission of such concepts, laws and models in whatever field they were originally developed in order to enhance humanity's capacity to design the 21st Century Agoras. Systems thinking remains the best hope for this to be achieved.
ISSS 2003 will engage participants in earnest discussion and structured dialogue on topics such as the following:
Defining what a democratic global discussion might look like (agora as process);
Describing what a global village achieved by an effective global discussion might look like (agora as product);
Exploring how local discussions as processes and agoras as product might come about;
Making explicit what thinking globally and acting locally means for individuals and groups within ISSS;
Fashioning ISSS into a model functioning agora;
Deciding how ISSS can become organized for influencing the course of globalization;
Discovering how to enhance the practice of boundary-spanning dialogue across disciplines and civilizations.

Conference Objectives:

To work towards making ISSS a living model of a

s

ociety

where people are

capable of appreciating and practicing "conscious evolution;"

To explore and identify the role of systems thinking in the context of the emerging phenomenon of globalization;

To identify action steps in the pathway of constructing the agoras of the global village;

To enhance the praxis of boundary-spanning dialogue across disciplines and civilizations.
  World Futures: The Journal of General Evolution, Publisher: Taylor & Francis,  Issue: Volume 60, Numbers 1-2 / January-March 2004  Using MetaPress Direct Linking  or OpenURL
Using Systems Thinking to Construct Agoras of the Global Village,

and pp115-128: TOWARDS A NEW COVENANT - EMBRACING A DIALOGUE AND DECISION CULTURE TO ADDRESS THE CHALLENGES OF THE AGORAS OF THE 21ST CENTURY  http://open-forum.de/Dialogue_and_DecisionCulture.html

FUSCHL 2004
Official Newsletter of the International Federation of Systems PDF
Twelfth Fuschl Conversation PDF
The Agora Project DOC
Team 1 Report: NEW AGORA (powerpoints) Benking / Chroust
http://benking.de/dialog/fuschl/fuschl-agora-2004.html 
Asilomar team 1, which has developed a comprehensive set of generic functions for steward agoras;

Asilomar team 2, which has devised a system for the web-based implementation of a Q&A system about the New Agoras;
see "us" sitting at Lake Fuschl (see cover below): Conversation as the Communication Method of Choice: Designing New Agoras for the 21st Century,
 2006

Dialogue for Conscious Evolution
2005, 2008
A "LATE"-comer, recent publication in 2007-2008
Conversation as the Communication Method of Choice: Designing New Agoras for the 21st Century, Springer 2008


Very interesting papers, but unfortunately this collection is incomplete and one-sided because key players and key threads are not covered, such as  Dialog and the Fields of Deliberation or Mediation, or the Supreme Dialog (Anthony Blake), or the whole line of tensegrity **** , And systemic mapping (see work of Anthony Judge *****  1967-2004 is not covered, nor are traditions like the ones of STORY *** Mantitonquat ***
Unfortunately the essential 2nd volume was published only 5 years after the late Bela Banathy passed away and so many of original thoughts and intentions are not covered.
Maybe a 3rd Volume of Springer Publishers is good idea to follow up.
AGORA at Crete, EcoTHEE 2008
Missing Context and Orientations in Modern Times:
Outlining the Problematique of the Human Predicament
and sharing Commons in a global Embodied Covenant
http://benking.de/futures/Benking-ECOTHEE-2008.pdf  PDF

and the Agora exercises as "Magic Roundtables":

Ecological Theology and Environmental Ethics EcoTHEE 2008 Agora:
http://open-forum.de/events/AGORA-OUTCOMES-Chania-EcoTHEE-2008.htm

http://open-forum.de/re-invent-democracy.html 


Before I forget, I recommend:

PLEASE VIST THE INSTITUTE FOR 21ST CENTURY AGORA: http://www.globalagoras.org/  this book: http://www.harnessingcollectivewisdom.com/     and the OBAMAVISION exercise  at:http://obamavision.wikispaces.com/



Maybe also visit my personal collection of
BACKGROUND PAPERS
about Dialog and Decision Cultures
, and the Art of Governance,
Situation Rooms, and technical and cultural/societal trends.
Much of what I sum-up above has to do with this references (only in GERMAN)
Myth of book culture and vision of the informations society
public spaces and virtual reality - artificial paradises- with links to:
the internet as diverse community:
Foucault: Knowledge & Power
Hagia Chora - to see with New Eyes
GLOBAL EMBODIED COVENANT /Earth Charter & GEIG, URBINO, 2003
Missing Context and Orientations in Modern Times:
Outlining the Problematique of the Human Predicament
and sharing Commons in a global Embodied Covenant, EcoTHEE 2008/2009

and projects Autumn 2009
GOVERNMENT 2009, Aug 27-28, 2009:  http://gov20camp-berlin.mixxt.de/networks/wiki/index.Sessionplanung

CHANCE 2000, August 30 - September 2009, "Election Circus" as "exercised since a dozen of years here and there, so and so: http://www.chance2000.org/

BERLIN CHANGE DAYS: November, 9-10, 2009, http://berlin.the-hub.net/   http://www.change-facilitation.org