World Voice Day 2016

Mastering Ensemble Singing: The Science and the Art
1:30pm - 4pm  Saturday 16th April 2016
Sir Jack Lyons Concert Hall, University of York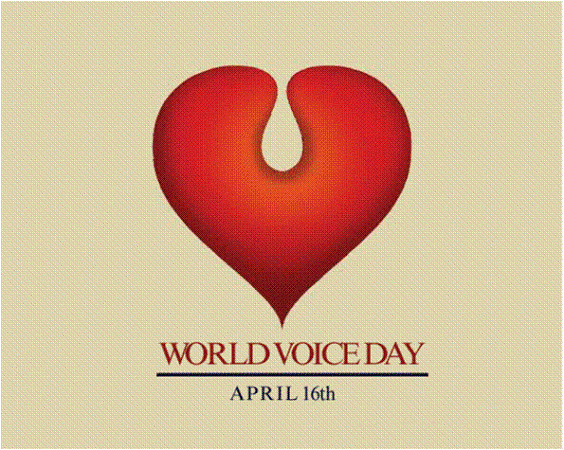 Early Music Vocal Quartet Masterclass led by Robert Hollingworth
Barbershop Masterclass led by Rob Barber 
Science Live :
What's the value in understanding the science behind ensemble singing?
How do we measure 'good ensemble singing'?
What does an XBox Kinect have to do with the Science of Singing?
How can singers learn to sing together?
Have your say:
What do you think makes a great singing ensemble?
Can you guess what the advice of our experts will be?
There will be an interval at 2:30 during which you can talk to our researchers and try out some techniques - light refreshments will be provided.
The Science and Art of Ensemble Singing
World Voice Day provides an excellent opportunity for exchange with musicians, voice experts, voice amateurs and interested people from the general public; this year's event will take you behind the scenes of an exciting research project between the University of York, Sheffield University and Leeds University as part of the White Rose College of the Arts and Humanities. Exploring 'Expressive Ensemble Performance' this research seeks to understand the nuances behind good ensemble singing.
Masterclasses
The day will feature masterclasses for two vocal ensembles, a student ensemble specialising in Early Music and Delekate Barbershop quartet, led by invited singing maestros Robert Hollingworth and Rob Barber respectively. You the audience will have a say - voting live on your experience of the singing performances. Throughout the event we will demonstrate some of the different measures of ensemble singing related to auditory synchronisation and visual communication which are critical aspects of your listening experience.
Cutting Edge Research
We will be trialing technical aspects of the research project that have never been tried before, including different ways to measure ensemble performance using common and bespoke technologies including the XBox Kinect and Electrolaryngographs. As well as explaining how and why aspects of good ensemble singing are being measured the audience can take part by listening out for specific aspects of the music and trying to determine what gives a music experience the wow factor.
If you are a listener, performer, or just mildly curious there will be something here for you!
Singers!!! Come and learn techniques to improve your performance.
Listeners!!!  Hone your listening skills to enhance future experiences
This event is free but places are restricted so you will need a ticket for admission.
The event is hosted in association with a
team of researchers
from the Universities of Leeds, Sheffield and York, and supported by the White Rose College of the Arts and Humanities.