"A person soon learns how little he knows when a child begins to ask questions."
— Richard L. Evans

Dear Parents,
 
A reminder that Wednesday October 7

th

 will be an early release day for students as teachers participate in professional development. Students will have lunch at school and be released at 

11:55 AM

.
 
Library coordinators Nadine Rivers and Danielle Munro are looking for parent volunteers. The library is scheduled to open the week of October 13

th 

and we need a few parent volunteers to assist students checking out books. The library will be open on Days 3 & 5 from 

8:45 – 11:00 AM

 and on day 6 from 

1:25 to 2:25 PM

. If you are interested in assisting please email Nadine Rivers at nrivers08@gmail.com  or Danielle Munro at daniellemun3@gmail.com. Our youngest students, in grades K-2, will continue to have a scheduled visit to the library. We are attempting to move to a more open format for our third and fourth grade students, enabling them to come to the library to borrow books anytime the library is open, encouraging students to use the library when needed versus just once in a six-day schedule.
 
As the weather begins to get cold I ask parents to send children to school with jackets. Please put your child's name in all outdoor clothing so that if they take it off and leave it somewhere we know who to return it to. Thank you.
 
We are in need of a community representative to sit on our School Council which acts as an advisory committee to the principal.  We meet once a month (second

Tuesday

 of the month from 

6:00-7:00 p.m.

) and discuss any issues or concerns with regard to our school. The School Council also assists with writing the annual School Improvement Plan for the school.  A community representative can be any person that lives or works in Wakefield but does not have children attending the Greenwood School.  If you know of someone that may be interested please have them contact me via email atDeborah.collura@wpsk12.org or by phone at school 781-246-6460.
 
Have a wonderful week.
 
Regards,
Deb Collura
Many committees need a chair and/or team members. In the case of a new chair role, the previous chairperson will orient you with the position.
School Council [Ongoing] 
One more parent is needed to serve on this advisory board that guides our school improvement plan. Board consists of two parents, principal, a school staff member and a community representative.
Grants & Corporate Donations CHAIR & team members [Ongoing]
Identify and apply for grant money. Pursue corporate donations/sponsors.
Recycling Committee CHAIR [Ongoing]
Partner with ColorCycle and Cartridges for Kids. Identify new opportunities.
Book Fair team members [Fall, probably last week in October]
Team members are needed in-school, guiding students and processing sales, during the week of the event.
Community Outreach team members [Ongoing]
Team members are needed to help identify and support initiatives.
Enrichment/Cultural Arts team members [Ongoing]
Team members are needed to support Chairs for the programs they plan for within the school day..
Authorfest CO-CHAIR [Late Fall – Early Spring] & team members [Late Winter/Early Spring]
Co-chair needed to partner with existing chair to identify and schedule authors for this week-long event. Team members are needed to be in-school and escorts for authors on the week of the event.
Gator Gallop team members [Ongoing, Now through April]
Fill any number of roles: digital marketer, sponsor solicitor, web master, registration manager are just a few of the roles!
Holiday Stroll team members [Late November – Early December] Provide support for Hat Parade and/or Festival of Tree Chairs
Family Night/Dance team members [2nd Half of School Year]
Support the chair in settling up & breaking down the invent, and possibly in planning.
Learning About Abilities (LAA) team members [2nd Half of School Year] At least 6 people are needed for in-school support of the program day.
Field Day team members [Spring]
Support the chair on day of event, and possibly in planning.
Certified Public Accountant (CPA) [Tax Season] 
Work with our Treasurer to file taxes for our 501.(c)3.
Field Day team members [Spring]
Support the chair on day of event, and possibly in planning.
Lunch Duty [Ongoing or Intermittent]
Assist and oversee children during lunch and recess.
Students and their families are invited to walk or bike to school this Wednesday, October 7th. 
As children enter the schoolyard behind the school: 
> Participation prizes will be awarded! 
> There will be a giant poster to sign! 
(If it rains, the receiving area will be inside the hallway and gymnasium.)                                                      
download the flyer
Ask Your Child About Johnny the K!  
Wednesday, Sept. 30th your PTO's Enrichment (Cultural Arts) Team brought Johnny the K to Greenwood!

Johnny the K is an award-winning singer-songwriter. He captivated the students with an interactive, energizing show that focused on personal character and empowerment. 
Enrichment Events are sprinkled through the year and provide great value to our students. 


Please email GreenwoodPTO@gmail.com if you would like to assist the Enrichment Team.

Ghoulish Games to Play!!!  
Friday, October 23rd, 5:30 - 8:00 PM


Americal Civic Center, 467 Main Street
Join us for....Costume contest, Pizza, Drinks, Dancing and Fun!
Candy Corn Bean Bag Toss 
Bowling
Witch Ring Toss  
Tattoos
Decorate Your Own Treat Bag
Tickets are $15.00/Family. Checks may be made out to Greenwood School PTO.
Interested in volunteering? If so please include your name and best number to reach you at! 
Please join us for a Night of Fun to benefit The Galvin Middle School Science Olympiad Team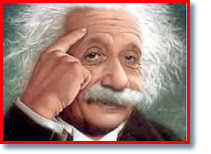 63 Baystate Road, Lynnfield


Friday, October 16, 2015


Doors Open at 

7:00 PM


Questions Start at 

8:00 PM

Topics include Pop Culture,
Music, History, Sports, Science, and Much More!
To Reserve a table please contact:
 Mr. Gorski: 
christopher.gorski@wpsk12.org
, 
(781) 246-6410
Ms. Muise: 
lisa.muise@wpsk12.org
, 
(781) 246-6410
This is an ADULTS ONLY EVENT
Please bring your own snacks for your team to enjoy



Spooktacular Wakefield Trick-or-Treating
Thursday, October 29

, 

4-7 PM
Once again, the Wakefield Chamber of Commerce will be sponsoring Spooktacular Wakefield Trick-or-Treating. Merchants in Greenwood Center and downtown on Main Street and Albion Street will be handing out candy on Thursday, Oct 29th from 4-7 PM.
The Spooktacular Trick-or-Treating is not a program or event sponsored by the Wakefield Public Schools. The District has neither reviewed nor approved the program personnel activities, or organizations announced in this flyer.  Permission to distribute this flyer should not be considered a  recommendation or endorsement by the District. Although  approving distribution of this information, the District does not  assume responsibility of the content or activities described herein.
Our first PTO meeting is scheduled for 
Tuesday, October 13, 2015

, at 

7 PM

 in the Greenwood School Library. 
All future PTO meetings will be held on thesecond 
TUESDAY
of the month, 

7 PM

 in the Greenwood School Library.

STAY CONNECTED
About Gator Tales
Gator Tales is a weekly enewsletter from the Greenwood School PTO.
> 
View archives
.
> 
Subscribe
.
> 
View in your browser
 for additional options, such as RSS and translation.
If you do not wish to receive this e-newsletter in the future, please 
unsubscribe
.
Join us on Facebook
!
Contact the PTO Board
 with any questions or ideas at 
GreenwoodPTO@gmail.com
. Your PTO Board for the 2015-16 school-year:
Marci Seidman, 
Co-President
Jennifer Moon, 
Co-President
Tammy 
Milsky
, 
Treasurer
Susan Palmer, 
Secretary
Should you need this information translated, please contact the principal of your child's school. En caso de necesitar esta información traducida, por favor comuníquese con el director de la escuela de su hijo. Se você precisar de informações traduzido, por favor, entre em contato com o diretor da escola do seu filho.
Our mailing address is: