"Treat a child as though he already is the person he's capable of becoming."
—Haim Ginott
 

Dear Parents,

I hope you and your children enjoyed your winter break. I would like to thank the Authorfest committee lead by Erika Makseyn for bringing quality authors to our school prior to vacation.  The students enjoyed learning about the writing process and of course loved reading the authors' books! 
Next Wednesday March 2nd will be an early release day for students as we will be holding spring parent/teacher conferences. There is also an opportunity for evening conferences on Thursday March 3rd from 

5:00 – 7:00 pm

. Please contact your child's classroom teacher directly if you have not received information about conference sign ups. 

Have a great week!
Regards,
Deb Collura




Send in your BOX TOPS by Tuesday, February 23rd...  
The 4th Annual Box Tops Contest! 

Last year, we collected over 6,200 Box Tops – let's beat that number! The more collected, the more money for our school!

Collect your Box Tops and turn in to your classroom's collection bag. The classroom that collects the most Box Tops will win a pizza party!!! It's that simple. 
Each Box Top = 10 cents! It really adds up!


Please be sure to check the expiration date, as any expired Box Tops cannot be redeemed.
 
Teachers — To count/tally the Box Tops as they come in, please put in baggies of 50, marking baggie with "50" using a Sharpie. This is how we need to submit to Box Tops for Education and would be SO helpful!
 
START SAVING!!!
MARK YOUR CALENDARS!!
Rescheduled Dance date:


   Friday, March 4th  
St. Patrick's Day Dance
Saint Joseph's Parish


5-8 PM


$15 per family pre-registration
$20 at door
(If you paid for prior dance, and are still able to attend, we can carry over your payment)
More information to follow!
Perhaps you know it fondly…

Perhaps it is new to you this year….
The GATOR GALLOP is right around the corner…
This is the 3rd year of the Gator Gallop, the ONLY school-wide fundraiser. This 5K Fun Run and Children's 1M supports the ancillary educational experiences of your child, such as the programs brought to you by Cultural Arts, furniture and books for the library, or supplemental field trip costs… just to name a few.
 
And we NEED your support to pull in the funding that makes this event a true success.
Be a Sponsor
For as little as $100, your business, family name or in memoriam will be printed on the race shirts. And, you will have a free race entry!
Secure a Sponsor


Ask your company or a business you frequent to contribute to the Gator Gallop and receive positive promotion in exchange. Beginning at the $250 level, logos will be printed on the race shirts and other materials.

In addition to being a fundraiser, this is an amazing family event that the whole community enjoys!
 

We also donate 10% of earnings to the Wakefield Educational Foundation (WEF), which supports the entire WPS community. It a grant from WEF that enables us to provide your children with the amazing AuthorFest experience!

Soon, your child will be involved in the fundraising as well, through a Pledge process. There will be individual and classroom contests based on pledge earnings and run participation. And your child will be registered free of charge, once a specific pledge dollar is met. More to come on this in a couple of weeks!
Go to GatorGallop.com to learn more about this event, to sponsor, or to register as a runner!
HELP US MAKE CHANGE for LITERACY
 
The Greenwood School's 3rd annual "Making Change for Literacy,"  to raise funds for Room to Read continues through March 4th.
 
Children can deposit spare change, earned allowance money, etc., in the labeled plastic container within their classroom.

Each classroom has been assigned a country to be the recipient of aid and books from Room to Read. The country is displayed on each collection container. Each week, children will be able to see their progress as a portion of their country is shaded in to reflect total donations.

With support from the Greenwood PTO, staff and the AuthorFest 2016 committee, the Greenwood School's goals are that each class raises $30 and that the school raises $300 to donate to Room to Read. If we reach our goals, each classroom receives $25 in Scholastic Dollars for the Spring book fair.
 
Just $1 buys one book for children in the developing countries that Room to Read supports.

download pdf flyer here >
Sweet Esteem
Throughout the school year, Sarah DiFrenna's Faculty Appreciation committee has been providing amazing food, fun and festive ideas to show the Greenwood staff how much they are valued. The faculty has been touched by all the thought, and feel very special to be a part of this community. If you responded to Sarah's request to donate candy to the latest event, Faculty Valentine's Candyfest, thank you!
Technology Updates
Grade 4 
Students are working on their word processing and typing skills using Google Docs. They are also using the Internet to search for images. Our topic is National Parks and Regions of the US. In addition to using Google Docs students are also taking part in an online scavenger hunt and looking for information about various parks and historic sites throughout the country, We will continue this unit after vacation.
 
Grade 3
Students are working on their word processing and typing skills using Google Docs.  We are using the Internet to find a picture of a historic site or map to add to our documents.  Our topic is Massachusetts and famous people from Massachusetts.  We will continue with this unit after vacation.
  
Grade 2 
 

Students are practicing their typing skills and starting to learn some basic word processing skills to create a Google Doc.  We are also using the Internet to search for maps.  Our topic is Continents.  Students are using Sheppard Software and some of their Geography games to learn more about the continents of the world.  This unit will continue after vacation.
 
Grades K & 1
Students are practicing their typing skills using StoreyMaker on ABCYA.  They are using capital letters and punctuation.  After typing they are creating a picture to go with their story.  They are also using ABCYA and PBSkids to practice letters and mouse skills.

Robotics
Grade 4 Dolbeare and Greenwood kids just finished session #2 at the Galvin and many have signed up for Session #3 which starts Tuesday 3/1 or Wednesday 3/2 depending on the day you selected. I don't know who had more fun in this class the students or the teachers!

Saturday Coding K & 1
We have completed 3 of the 4 days in our Coding class and will have our final class Saturday 2/27. The students are doing a great job with this program. I bet if you ask them what an algorithm is or what debugging is they could tell you!  They also know the meaning of persistence and why it is important in Coding and everyday life. Big words for such young friends!

Our Coding class for students in grades 2-4 begins 3/5 and runs the first 2 Saturdays in March and the first two Saturdays in April.  Registration is open until 2/26. However, there are only 25 spots available for all 4 elementary schools. Sign up early, first come! Flyers for sign up went out in an email blast this week.

Hope you had a wonderful vacation!
Deb Duggan
Third & Fourth Grade Parents/Guardians: 
Please avoid taking students out of school for vacations, doctor appointments, etc. during these important testing windows for PARCC.  
PARCC Assessment 2016 Calendar
Performance Based Assessment Math
Grades 3 & 4
5/19 – Math Unit 1 & 2
 
5/20 – Math Units 3 & 4
Problem Solving and understanding major grade level math concepts.
Performance Based ELA Assessment
Grades 3 & 4
 
5/23 – ELA Unit 1
5/24 – ELA Unit 2
5/24 – ELA Unit 3
ELA – Writing effectively; Analyzing text & Reading comprehension
Students perform better when they participate in the state assessments with their classmates and the assessment is administered by their classroom teachers, versus an unfamiliar test administrator during make-up sessions.
Third and fourth graders will be tested on the same days this year. 
Help Us Support Malala!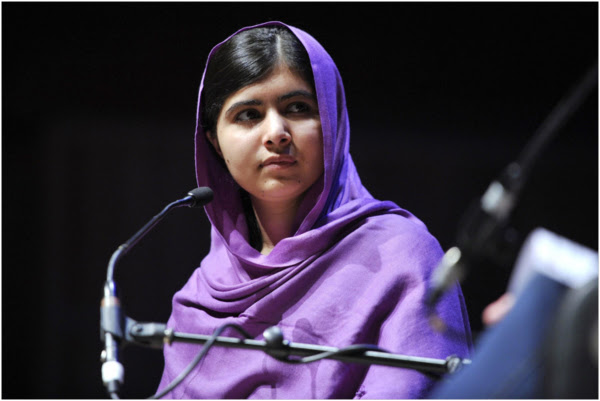 Visit our website 
and help us raise money for the Malala Fund. Please help us spread her message of Education for All!
All Donations should be cash or change and are collected at the Greenwood School.
Save the Date: 

Saturday, March 19th
3rd Annual Parent University 
at the Galvin!
The morning of 
Saturday, March 19
 will be full of amazing, free resources for parents and caregivers. In addition to a keynote address by renowned speaker Jack Agati, reviewing how birth order impacts children's behaviors, Wakefield's Parent University will feature workshops designed to educate the community about subjects ranging from managing your student's anxiety to assisting kids with organizational challenges.
Free childcare will be provided 
to ensure the entire community can benefit. You don't need to be a Wakefield resident to attend, so feel free to spread the word in your network! A full schedule and registration information will be forthcoming.
Fourth Grade Parents/Guardians
Dear Fourth Grade Parent or Guardian,
I would like to do a video*** for our Fourth Grade Moving On Celebration.  On the day of the ceremony I will give each student his/her own complimentary DVD as a gift.  If you would like your child to be in the video, please provide the following photos no later than Monday, February 29th (the sooner the better!)

---
3 photos of each child are desired:
A baby photo of your child.
A photo of your child around 4 to 6 years of age.
A current photo of your child.
ANY CANDID PHOTOS  preferably with classmates.
(I will use as many of the candid photos as possible.)
PLUS... ANY CANDID PHOTOS preferably with classmates.
(I will use as many of the candid photos as possible.)
---
To send in your photos, you can:
E-mail the photos as .jpgs to: mary.doherty@wpsk12.org 
Please put your child's name in the "subject" line.
Or, Burn the photos as .jpgs to a CD (with your child's name on it) & drop it in my office.
Please do not send paper photos
 
If you have any questions, please call me at (781) 245-4573.
Mary Doherty, R.N.
 
***Please note:
THESE PICTURES DO NOT GO IN THE YEARBOOK…THAT IS A SEPARATE PROJECT!

 
We have had a few children at Greenwood with gastrointestinal illness. Because this is often a highly contagious illness, please do not send your child to school if he/she has experienced any nausea, vomiting or diarrhea. In cases with severe symptoms, the child should remain home for 72 hours after symptoms subside. Please be conscientious of others especially at this busy time of year! If in doubt, feel free to call Mary Doherty, R.N. at 781-245-4573.
FROM THE SCHOOL NURSE — A REMINDER TO 4th GRADE PARENTS

If you have yet done so, would you please send me in a current physical for your 4th grade child? This is a state requirement for admission to the 5th grade. Physicals done after June 1, 2015 are acceptable.
 
After your child's primary care physician performs this exam please forward it to me at your child's school. If you have the required paperwork at home please send it in as soon as possible.
 
Please remember — A copy of a physical must be on file for your child to enter grade 5 at the Galvin Middle School in September.
 
Important information re: children with tree nut allergies and fluoride treatments.
 
Recently at a DMD office, a WPS child with a known tree nut allergy had an anaphylactic reaction after a fluoride treatment. The parent has given us permission to share the information with you.

According to the mother, the practice was aware of the child's allergy but for some reason it was overlooked. The reaction was significant requiring an Epi-pen and 911.  
 
The parent shared that the newer varnishes are made from pine trees. There is a synthetic version that should be safer. The brand name of the pine containing one is Embrace.

If your child has any allergy, make sure your child's DMD is aware and be proactive, reminding the dentist of any specific allergy before any fluoride treatment. 

Please feel free to pass this information on to any family or friend that has a tree nut allergy
Beebe Library partners with the Boston Bruins and Cradles to Crayons to provide new pajamas for children in need across the Commonwealth.
You can make a difference by bringing in new pajama donations!
Will TEAM WAKEFIELD bring in the most donations of all time? If we do, we could earn a street hockey clinic, or 200 commemorative hockey pucks, or another cool prize from the Boston Bruins. GO TEAM WAKEFIELD!!!