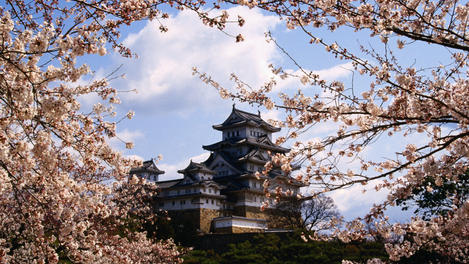 Anyong haseyo! Konnichiwa!
This semester we're looking at the history and culture of Korea and Japan. 
Over the past two thousand years Korea and Japan have transformed from medieval kingdoms into hyper-modern world economic powers.  We will learn about that transformation, about the long relationship between China, Korea, and Japan, and about their transition into the modern world.  The first half of the course will look at their history and culture prior to WWII, and the second half will look at modern Korea and Japan.  Along the way we will learn about the first novel, Mongol invasions, the Korean alphabet, the rise of the samurai, the roles of Confucianism, Buddhism, and Shinto, Japanese theater, and some of the many visual arts of the area.
Week 1 – Jan 7-11 – Geography – Peninsula and Islands
Week 2 – Jan 14-18 – Korea – Three Kingdoms to Kublai Khan
Week 3 – Jan 21-25 – Nara and Heian periods
Week 4 – Jan 28-Feb 1 – Kamakura shogunate and Mongol invasions
Week 5 – Feb 4-8 – Buddhism and bushido
Week 6 – Feb 11-15 – Joseon Dynasty
Week 7 – Feb 18-22 – Tokugawa Japan
Week 8 – Feb 25-Mar 1 – Meiji Restoration
Week 9 – Mar 4-8 – WWII from the Japanese perspective

Spring Break

Week 10 – Mar 18-22 – Korean War and Japanese reconstruction
Week 11 – Mar 25-29 – Japanese film industry
Week 12 – Apr 1-5 – Manga and Anime
Week 13 – Apr 8-12 – Kawaii and Japanese pop culture
Week 14 – Apr 15-19 – K-pop culture and the Korean miracle
Week 15 – Apr 22-26 – Recent history and challenges in East Asia
Week 16 – Apr 29-May 3 – Wrap up