---
ATTENTION 
The library will be closed Wednesday, 04/26/2017 between 7:30AM and 12PM for the Junior Ring Mass and will close at 3PM for Sophomore Conversations. Plan accordingly. 
---
Quick Book Reviews
Clocking in at just over 1,000 pages, this book is an investment piece. It's about horror, and small towns, and growing up and of course--clowns. Pick it up if you want to be scared and have your mind blown at the same time. 
---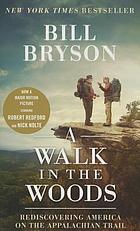 A Walk in the Woods: Rediscovering America on the Appalachian Trail by Bill Bryson
What happens when an out of shape middle aged writer decides to tackle the 2,189 miles of the Appalachian Trail? Run-ins with creatures great and small from irritating humans to hungry bears, unpredictable weather and a swiftly-fracturing friendship color this travel narrative. Whether you're a an Eagle Scout or someone who prefers tweeting to trail-heads you'll dive in deep with this book. You'll find yourself grateful for the outdoors as well as the comfort of your own couch. 
---
Simon Vs. the Homo Sapiens Agenda
by Becky Albertalli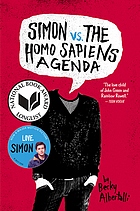 Simon Spier is in trouble--he's not quite out of the closet and the wrong email just fell into the wrong hands. Forced with the prospect of his secret romance coming to light he has to work to preserve the privacy of his secret correspondent as well as his own relationships. Fast, funny, and a great pick for people who like John Green.
---
Astonishing X-Men by Joss Whedon
For superhero comics, there is nothing better than
Astonishing X-Men
by Joss Whedon. Now better know for directing the Avengers movies, Whedon wrote an impressive 25 issue series for Marvel starting in 2004, that followed a small team of X-Men dealing with everything from a "cure" for mutants, a sentient robot with a grudge against the team, and an entire planet out to destroy them. Whedon does a great job of making the X-Men accessible to those who have never picked up a comic book, which is impressive considering he is dealing with characters that were created in 1963. What makes this so special is that the X-Men are portrayed as a family and must use their intelligence and words to solve problems as opposed to their fists. (Although there is an amazing Wolverine/Beast fight in issue 4). This series is tight, emotional, and action-packed. 
Image courtesy of OCLC
---
Born to Run by Christopher MacDougall
Part biography, part anthropology story and part scientific study, this is a quick, engrossing read. Whether he's studying how our earliest ancestors ran (usually from animals who wanted to eat them) or investigating a mythic runner nicknamed Cabella Blanco author Christopher MacDougall goes all in; this book will make even the couchiest couch potato want to lace up a pair of sneakers and take off.
---
                                        

    

Illuminae
by Amie Kaufman
Few books get the buzz that this one did when it came out. A future planet under attack and two teens trying to figure out how to survive the new plague, the conquering armies, and their own complicated relationship. Told in files, emails, and other ephemera this is not one to miss!
Image courtesy of OCLC
---
The Magicians
by Lev Grossman
What happens when Harry Potter goes to college? While author Lev Grossman doesn't use J.K. Rowling's beloved characters, he does explore the grittier side of magic and growing up in this totally unique fantasy novel. Mr. Geary's Sci-Fi and Fantasy elective reads this book but you can be one step ahead and pick it up first! 

---
In November we celebrate Native American Heritage Month. What started at the turn of the century as an effort to gain a day of recognition for the significant contributions the first Americans made to the establishment and growth of the U.S., has resulted in a whole month being designated for that purpose. (from the Native American Heritage Month website). Come check out the library board about this month as well as the display of books by and about the first people of the United States.
---
Check out your teacher's favorite scary story!
Ms. Angermeyer
The Man in the Black Suit by Stephen King, where a young boy meets Satan himself.  One of the most subtly horrifying depictions of the devil in all of literature.  You can find it in the King story collection called Everything's Eventual.
For further chills, read anything by H.P. Lovecraft, one of the strangest writers in the horror genre.  When you read Lovecraft, you need to prepare yourself to enter his world, and it bears little resemblance to this one.
Another horror writer I enjoy - and highly recommended by King himself -is Michael McDowell.  Check out his outrageous novels, The Amulet, Katie, Cold Moon Over Babylon, or The Elementals.  Strong stomach required.
---
Mr. Dougherty
My top choices are It by Stephen King, Through the Woods by Em Carroll Click Clack the Rattlebag, and My Last Landlady, by Stephen King and Children of the Corn, because I wouldn't be a good campus minister if I didn't include some religious horror.
---
Mr. Arteaga
One of my favorite scary movies is Cabin in the Woods. At the same time a satire of horror movies and a chilling story, Cabin in the Woods succeeds at not only poking fun at the horror cliches we love to be afraid of (a dark underground society controlling us, our nightmare creatures coming to life), it also reminds us exactly why these things are so bone-chillingly haunting.
---
My favorite terrifying line from a novel is from Justin Cronin's The Passage where the virals (vampires) just began escaping the chalet-- "37 seconds. That's all it took for one world to end and another to begin"

---
Mr. Reese
Max Brooks' World War Z takes the ubiquitous zombie outbreak in a creative, new direction. Told as a series of interviews, gathered well after the zombie war, World War Z slowly builds a narrative that starts at the zombie outbreak and ends years after the war. Each interview is tense, unique, and terrifying. Brooks creates a sophisticated book, focusing on the societal aspects a zombie outbreak rather than the typical "ah! run from the zombies!". As the narrative progresses, you begin to get a clearer picture of how different countries handle the crisis, with varying degrees of success. For the record, the book and the movie are very, very loosely related, so even if you've seen the movie, I strongly recommend this entertaining, intense book.
---
And now a special creepy tale from Mr. Bourg:
I love New Orleans - the people, the food, the music, the culture. One of my favorite aspects of 
New Orleans, the most curious by far, is its strange marriage of religion and the occult.  Think 
about it.  It's a city so Catholic that it throws a week long block party to celebrate the start of 
Lent, yet it's the home of Marie Laveau.  Our football team is called the Saints, our arena team 
is called the Voodoo.  We throw parades to celebrate funerals, and at the end of them we bury 
our dead in holy crypts above the ground.  There is a grand cathedral in the center of the 
French Quarter where the bishop says mass in the morning; yet every day at sunset witch 
doctors, tarot readers, and psychics set up shop on its very steps.  To this day, I personally find 
it easiest to pray in the middle of graveyards.  New Orleans is the most haunted place in 
America, and for good reason.
My family has had interactions with "the other side" on a few occasions, most notably about forty 
years ago.  I have four aunts on my dad's side (we're a big family).  When the youngest was 
about to get married, they all decided to have a girl's night out in the city.  They hit all of the 
highlights - dancing, food, the whole nine yards.  At the end of the night, while walking back to 
the car, they passed by the cathedral; and on a whim, they decided to try a tarot reader.  
The woman dealt the cards.  She sat.  She looked at my aunts, then back at the cards. 
"You, you, and you" she said, jabbing a finger at my three youngest aunts, "will all give birth to a 
child within the next year.  They will all be born within two weeks of each other, and they will all 
be boys."
My eldest aunt, probably feeling left out, asked about herself.  The fortune teller studied her for 
a few seconds, shook her head and said "sorry sweetheart, you're done."
My aunts say they completely forgot about the experience once they got back and didn't plan 
anything, but about ten and a half months later they gave birth to my cousins Timmy, Beau, and 
Jack.  All males, all born within a year of the telling, and all born within ten days of each other.
The kicker?  My eldest aunt had wanted one more kid.  After the meeting, she never had one.
---
Mr. Scannapieco
Agatha Christie -- "I prefer murd
er mysteries to straight up horror because I like to make predictions".
---
Ms. Fitzpatrick: 
There's not much that is scarier to me than a Death-Eater, but I would say that my favorite scary movie is Wait Until Dark, released in 1967, starring Audrey Hepburn as a recently blind woman terrorized in her New York City apartment by three thugs searching for heroin they believe is in her apartment.  So terrifying!
---
Mr. Peters:
Aura by Carlos Fuentes is the creepiest story I've ever read
 
 Mr. Galano





Christine and Salem's Lot by Stephen King


































 
Ms. Salge
The Shining by Stephen King is scarier, more complicated, and more interesting than the movie adaptation. The Passage by Justin Cronin is the smartest vampire book I've ever read with beautiful prose and a terrifying vision of the future. 
Through the Woods
by Em Carroll is the scariest graphic novel I've ever read and seen. Each story uses the woods as a link and the horrors lurking within are illustrated with beautiful drawings and paintings.
Slasher Girls and Monster Boys
is an anthology of young adult horror and suspense stories--some of them will leave you terrified of ever watching
Alice in Wonderland
and others will make you wonder if you're being catfished by a serial killer. They are on a big spectrum from thrilling to gory so there's something for everyone in the pages! (This anthology,
Through the Woods, The Passage
and
The Shinin
g are all available in the library. Use
library.spprep.org
to check availability)
| | | |
| --- | --- | --- |
| | all above images courtesy of OCLC |   |
Halloween!


Looking for a book that goes

bump in the night?

Come check out the Stephen King

bulletin board outside the

library and the display inside.

Happy Haunting

!






 
---
Looking for frequently updated science information? Check out our new database! Every topic from
A (Agriculture)
to
Z (Zoology)
is covered by this massive information repository. Watch videos, browse images and read the most current journal articles on scientific research. No log-in required while on campus.
---
Changes to the Siperstein Library
Starting this year, we have instituted a silent study room for Juniors and Seniors in Lib-2 during Community Period and after school. So far this has been a great resource for upperclassmen. 
---
Fiction Section
We have rearranged the fiction section into genres in order to make browsing easier. Check out the new Horror, Fantasy, Science Fiction, and Classics sections.
---
     

    

Chec
k Out 
Our New Arrivals! They are AWESOME!
---
POETRY MONTH
Come celebrate National Poetry Month by adding to the blackout poetry display at the front desk!
---
Check out our Arrupe Week Displays.
T-shirts decorated by survivors of sexual assault are currently on display in the library as part of Arrupe Week 2015.
Ms. Salge and Mr. Reese stand with the Arrupe Week Library Display.
---
During the week of February 23rd, the Prep Library played host to two speakers. Matthew Thomas, author of New York Times bestseller
We Are Not Ourselves
spoke to several classes and faculty members about his writing process and involvement with Jesuit education. 
Luis Pomales-Diaz '16 spoke about representation of African-American superheroes in comics.
---
Check out our new book reviews by Ms. Salge.
All images courtesy of OCLC
---
---
Black History Month at the Siperstein Library
---
In February we celebrate Black History Month in America. Check out the library display for books by Martin Luther King, jr., new non-fiction and acclaimed graphic novels about the Civil Rights Movement. Look for the MLK Jr. poster and ask the librarians if you have any questions.
---
---
---
Did you spend your snow day binge-watching a show on Netflix? 
Do you have an empty hole in your life where Friday Night Lights used to be? 
Come check out our display of books you should read after watching your favorite shows. Whether it's Breaking Bad or Game of Thrones, we have tons of choices for you to continue the entertainment long after the last episode airs!
---
Check out the new additions to our Graphic Novel Collection!
Call Number
PN6728 .B36 B425 2011
PN6728 .B36 B253 2012
Batman No Man's Land Vol. 3
PN6728 .B36
Batman No Man's Land Vol. 3
PN6728 .B36
PZ7.7 .Y35 Sh 2014
D570.33 369th B76 2014
PN Slott
PN6728 .S462 S56 2014
PN6728 .I76 G56 2014
PN6728 .M655 E45 2014
Manifest Destiny Vol 1: Flora and Fauna 
PN FIC Dingess
PN6728 .B524 R46 2014
Astonishing X-Men: The Ultimate Collection Vol 1
PN6728 .X2 W44 2012
Astonishing X-Men: The Ultimate Collection Vol 2
PN6728 .X2 W44 2012
PN6728 .X2 S68 2013
PN Claremont
All images courtesy of OCLC
---
Recently, we created a new leisure reading section.
Facing historic 
Warren Street, this section is marked by
its wall-length windows, high-top 
tables, and comfortable
seating to encourage taking the time to indulge in 
In addition to the leisure reading section, we have two spinning
racks and a floating display that feature new additions to the library.
Make sure you all check out the new Graphic Novels display located within the leisure reading section.
It's awesome!
  Ms. Salge and Mr. Reese have compiled a comprehensive graphic novel collection featuring classic superhero comics and non-fiction comics, a part of the genre many don't realize exists.
When reviewing items for the collection, we look for books with characters, real and fictional, who embody heroism and courage. We also look for books featuring female and minority heroes, as well as graphic novels that push the boundaries of the genre. The graphic novel collection currently has about 80 items and is quickly growing. 
Student input is always encouraged.
---
    Prep houses a large collection of literature about and by members of the Society        of Jesus. If you follow the link by clicking on Jesuit Literature Collection, you            will be taken to a list of selected titles in our library. 
---
Crowe Shakespeare Collection
The Crowe Shakespeare Collection is a university level education resource comprised of several hundred plays and poems written by William Shakespeare and critiques and analysis of his works. Every year faculty and students take advantage of this resource for term projects and drama productions.