Course Catalogue: B.A. Course Overviews:
Note: Final listings of course offerings will depend on faculty interests and availability. Please see semester schedules for full information.
ENG : Literature, Identity and Theatre (3 credits)
Research has established that traditional 'information' based' approaches are not sufficient to yield changes in attitudes and behaviour. The course will mainly be taught experientially through 3 hour workshops conducted every week. This sixteen week, 48 hour course will be divided into two phases (of 1.5 + 1.5 credits each). In the first phase, senior theatre professionals will conduct eight three-hour theatre workshops. The workshops will culminate in each group writing and informally performing their own play. In the second phase, the plays created by the groups will be taken up for literary analysis in eight three-hour sessions. Even as the students are introduced to key literary concepts, they will be encouraged to improve and develop their scripts.
Eng : Fundamentals of Translation (3 credits):

The course will introduce students to translation as an academic discipline and a professional field.  During the course, students will be given intensive practice in translation from English into regional languages and mother tongues. The course will also expose students to translated literary works in order to help them understand the complexities of art as a cultural manifestation, and the ways in which translators have negotiated these complexities in other languages and cultures.
ENG :  Exploring Literature (3 credits):
In this class, through a selection of drama, poetry and short fiction from the Bedford or the Norton anthology, students will examine some of the issues that emerge from our experience of literature, such as dilemmas about faith and power, concerns of alienation, disillusionment and decline or impetuses towards growth, expansion and aesthetic community. Alongside the literary texts, students shall also look at some representative statements about critical theory. Their real challenge will be to think, and then talk and write about their experience of exploring literature. Hence, the true value of the class will come forth in individual students' responses to these time-honored works of literature.

This course explores the relationship between storytelling and play through the non-traditional and many-ended narratives found in videogames. It aims to raise questions about the lack of fixity of the narrative medium and also about how digital media influences our conceptions of the Humanities. The course will include interactive workshops, game-play and will seek in fun ways to intr
oduce students from all disciplines to thinking about the role of narratives in literature and culture.
 ENG : Introduction to Genre: Navigating Literature (3 credits): Pre-requisite ENG 204 Exploring Literature. 

A course that focuses on representative texts from a wide range of British, Indian and American literature to familiarize students with the theories, definitions and practice of genres such as drama, poetry, lyric, epic, satire and novel. Students also begin to understand how the nature of genre as it shapes the expectations and performances of both readers and writers.
ENG : University Writing and Composition (3 credits):  

This course is for students who have demonstrated high school level competence in the reading and essay writing skills required by most university disciplines. Reading and writing assignments will concentrate on non-fictional prose, and will emphasize the processes of reading, analysis, reasoning, documentation and the stages of the writing process.
ENG : Academic Writing for Research and Argument (3 credits):
Newly-arrived students in a freshman writing class have rarely experienced the need to take a stand on any topic(s) or issue(s). Even less often have they been required to argue in a cogent and persuasive manner to clarify their position and communicate their reasons to an uninformed or unsupportive audience. Most academic writing is an implied argument, a point-of-view that has to be defined before it can be defended. In professional contexts, writing tasks are often attempts to persuade someone of the best course of action, to make others think in the same way as the writer. In this class, the overall objective is to improve students' skills in writing persuasively for academic, professional, and personal purposes. Hence, students will work towards understanding the importance of being fully and accurately informed about a topic or issue through patient and diligent research. They will also revise the more basic skills of reading analytically and writing argumentatively, as they adapt their information to the needs of various audiences and situations. Since many students have little previous exposure or practice in written argument, every effort will be made to maintain a classroom in which open debate and informed discussion are a standard procedure.
ENG : Introducing Indian Narrative Tradition (3 credits):

Narrative is among the first and most important skills that all of us develop, and it is one of the profoundest ways in which we continue to make sense of the world. This course introduces students to the rich tradition of storytelling, from the very early narratives from earliest times to the modern period. We will explore modes of narrative literature and will analyze how formal conventions such as character, narrative point of view, plot, theme, perspective, and style affect individual works. As we study these works, we will ask questions about forms of representation, realism, class, caste, satire, gender, sexuality, history, and politics and will discuss the distinctions and connections among various types of narrative: the oral tale, the short story, the novel and novella, epic poetry, historical record, memoir, confession, prophecy, epic, myth, allegory, romance, poetry, and drama.
ENG : Creative Writing Workshops--Writing Haikus (1.5 credits):
The reading and writing of Haikus is perhaps the most effective way to bring to surface the poet hidden in all of us.  The workshop will introduce the students to the Zen ideals that are at the heart of this Japanese poetic form and will give them active practice in the writing of Haikus
ENG : Creative Writing Workshops--Writing Stories (1.5 credits):
This course is a non-specialist course aimed at students who are interested in writing fiction. Organised as a series of workshops, this will enable students to explore their talent in writing stories for various narrative media like books, films and videogames.
ENG : Introduction to Gender Studies (3 credits):
An introductory course designed to expose students to a variety of issues and disciplinary approaches to the study of society and gender. The question of gender is often a vexing one that has been important in shaping human experience and culture. Students will explore how gender intersects with class, ethnicity, religion, age and other categories of experience.  This course will focus primarily on cultural, social and legal issues in the modern post-1800 world. In addition to assigned readings from the text, students will also attempt to examine representations of gender in art, film and other media.
ENG : English and the Professions: Advertising (3 credits):
ENG : Readings and Re-readings--Hamlet (3 credits): Pre-requisites ENG 204 Exploring Literature, LIT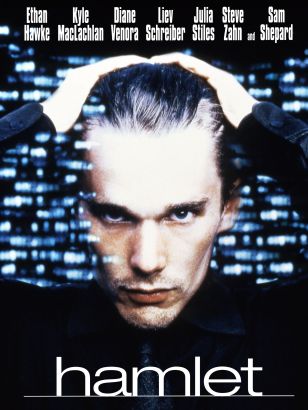 This interpretation course involves a close analysis of text in terms of the multiplicity of commentary on it. Shakespeare's Hamlet is a classic example with commentaries and adaptations ranging from New Criticism to the The Lion King.
ENG : History of English Literature (3 credits):

This course aims to provide an in-depth understanding of the historical context surrounding literary works including the political, social, religious, economic and artistic milieu. It will trace the development of language, the growth of various literary forms and genres. This course aims to increase traditional, cultural, social and technological literacy at both functional and higher levels.
ENG : Introduction to the Classics: Classical Literature through Cinema  (3 credits): Pre-requisite ENG 204 Exploring Literature,  ENG 206 Introduction to Genre.
The Classics and the Bible are
 defining texts for English Literature and this course provides the very essential background knowledge that non-Western scholars require. Here, we approach complex issues in the text and the culture through the interesting and easily accessible medium of films on these texts This also helps students start forming initial thoughts about the relationship between film and literature.
ENG : English and the Professions: ELT-Language and Literature Teaching  (3 credits): 
Pre-requisites ENG 204 Exploring Literature, Fundamentals of Academic Writing 1 & 2