The actual reading of the History of Linguistics as a topic has been a somewhat recent development in linguistic study. The two main scholars associated with the study are the late Dr Vivien Law and our very own Professor Andrew Linn.
The first, Dr Vivien Law, held the only lectureship in the world dedicated to the history of linguistic thought in Cambridge's Department of Linguistics. However, she originally studied Classics and German at McGill University in Montreal, before moving to Cambridge to do her PhD, moving her interest to the History of Linguistics. In the late 1990s she was made Reader in the History of Linguistics Thought and a Fellow of the British Academy, efforts which are commemorated in The Vivien Law Prize for an Essay on Language and History, established by The Henry Sweet Society.[1]
However, Professor Andrew Linn is the only, yes really the only, Professor of the History of Linguistics in the world – yet another reason to come to the University of Sheffield! Unlike Law he began his studies focusing on English, and then completed his PhD in the History of Linguistics – supervised by Vivien Law herself.
Although the study of the History of Linguistics itself has been a recent innovation, with academic texts first being published in the late 1960s, the actual study of linguistics itself began much earlier, as early as the late 600s with the Venerable Bede studying the language of the Bible. As fun as that sounds, the next developments in linguistics moved away from the bible, with early linguists such as Bishop Robert Lowth and Bishop John Wilkins studying the language of Hebrew poetry and the idea of a Universal Philosophical Language - the idea of a global language that everyone would be able to communicate with. Surprisingly this didn't work out, or we'd all be calling 'trousers' 'pants', walking on the sidewalk and answering our cells in the middle of the Mall.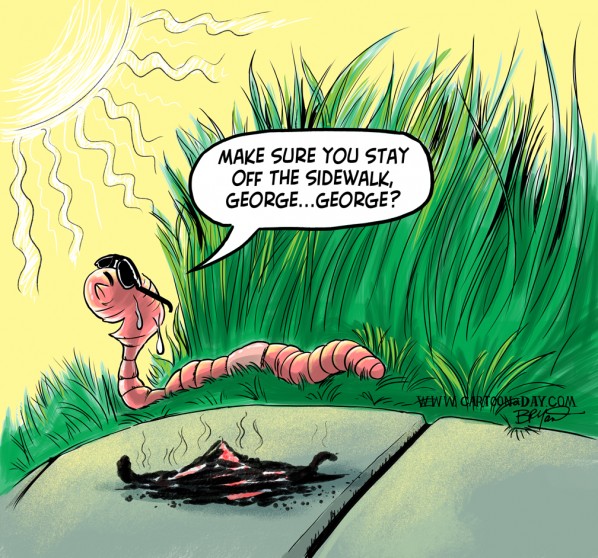 References
[1]
Steadman-Jones, R., (2011). Available at: <http://www.henrysweet.org/Vivien%20Law%20Prize.html.>
Picture Credits

http://www.cartoonaday.com/images/cartoons/2012/03/cartoon-solar-flare-sun-worm-598x558.jpg