Mr. Conroy loves Art.  He enjoys creating his own artwork, viewing other artists work, and teaching Art to young people.  Not only does he take pleasure in sharing his knowledge about art history and the process of making, but he wants his students to experience art and understand how much it affects their lives.  
This year will be Mr. Conroy's first year teaching with the Saint Frances of Rome family.  
Mr. Conroy is an Elmhurst College graduate who received his Bachelors of Arts in ceramics.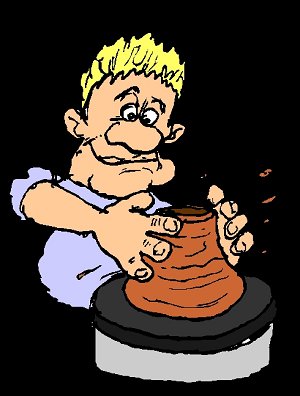 In his free time he likes to travel, camp, hike and bike.  While he is outside he loves to take a plethora of pictures and sketch out possible ideas for future clay sculptures.  Nature and music are his main sources of inspiration.  A lot of his forms relate back to nature and it is very rare that he makes something without listening to music.