Faculty Development Home Page
---
---
All new faculty must complete this online module during the on-boarding process.
Pedagogy
Pedagogy is the theory and delivery of best educational practices. Here you can learn:
Theories for Best Practices in Education
Strategies for Teaching
Constructive Feedback
Questioning Techniques
Collaboration and Student Engagement
Peer Implemented Strategies
Faculty Focus
ATI
Quality Matters
Assessment
Assessment is not only about the test! You can access resources for:
Formative and Summative Assessments
Rubrics
ATI
Test Analytics
Leadership
New to being a course lead or a mentor? Find resources to assist you in your leadership role here:
Advising
Mentoring
Faculty Presentations
Faculty Teaching Effectiveness Course - The FTEC is a course designed by CETL to support new educator's in their role as teachers in the college. The current course is comprised of three modules. The first two modules are required of all new educators and are facilitated online. The third module is hybrid and is designed to assist new teachers in the classroom. The third module is only applicable to new teachers who have been assigned to the classroom.


---
---
Professional Web Resources
NLN - National League for Nursing
EdX.org - FREE Online Courses
Coursera - FREE Online Course
s
Faculty Focus
---
As the nation's preeminent e-learning provider, ATI offers programs that are instrumental in improving faculty, student and program outcomes. 
Want to get an idea of some of the faculty development opportunities offered by ATI? Click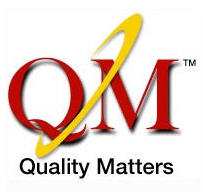 ---
Quality Matters
SCOHS is currently implementing QM standard across all curriculums. There are two certified reviewers on staff. Click the here to access a presentation that explains QM and the national standards for online and blended learning. 


QM

 self review tutorial


On Course Workshop is a website that hosts learner-centered strategies and resources for educators.

"

If you're frustrated by seeing capable students struggle, you'll relish exploring the gold mine of learner-centered strategies and resources at this site."

Click on "Educator Resources", choose a topic, and enter in your name and email to sign up.
---
---
Center for Excellence in Teaching and Learning
Sentara College of Health Sciences
Please email us for additional information: