News and Announcements
Subscribe to posts
It is with great pleasure that we invite you to join us at the 3rd Annual Scientific Meeting on Medical Physics and Biophysics (PIT-FMB) in conjunction with the 17th South-East Asia Congress of Medical Physics (SEACOMP), which will be held at BINTANG BALI RESORT, Bali, Indonesia from 8 to 10 August 2019.
The theme for this congress is "Improvement on Patient Care and Safety through the innovation in Medical Physics". We have a comprehensive scientific programme including orations, talks by eminent speakers, oral paper presentations, poster presentations, panel discussions and some pre-congress workshops that cover most of the disciplines in medical physics, i.e., diagnostic and interventional radiology, nuclear medicine, radiotherapy, radiation protection, radiobiology, and new emerging techniques.
The congress will take place at BINTANG BALI RESORT, Bali, Indonesia which is the famed Island of the Gods, with its varied landscape of hills and mountains, rugged coastlines and sandy beaches, lush rice terraces and barren volcanic hillsides all providing a picturesque backdrop to its colourful, deeply spiritual and unique culture, stakes a serious claim to be paradise on earth. With world-class surfing and diving, a large number of cultural, historical and archaeological attractions, and an enormous range of accommodations, this is one of the world's most popular island destinations and one which consistently wins travel awards.
We look forward to welcoming you in Indonesia.
Thank you!
Yours faithfully,
Endarko, Ph.D
Organizing Chairperson
PITFMB & SEACOMP 2019
15th South East Asian Congress of 
Medical Physics 
"Medical Physics towards Health for ALL"
December 1 - 3, 2017 
GRAND XING IMPERIAL HOTEL
IloIlo City, Philippines
ASEAN College of Medical Physics (ACOMP)
Course: "RADIOFREQUENCY RADIATION PROTECTION" 
December 4, 2017 
GRAND XING IMPERIAL HOTEL
IloIlo City, Philippines
11 – 14 November 2015
Armada Hotel, Petaling Jaya, Selangor, Malaysia
A four-day international imaging physics workshop entitled "AAPM/IOMP/ISEP Imaging Physics Workshop 2015" was held at the Armada Hotel, Petaling Jaya, Malaysia, from 11st - 14th November 2015. The workshop was jointly organized by the Medical Physics Subgroup of Institute of Physics, Malaysia and University of Malaya, Kuala Lumpur, in collaboration with International Scientific Exchange Program (ISEP) of the American Association of Physicists in Medicine (AAPM).
The workshop was endorsed by the International Organization of Medical Physics (IOMP) and supported by multiple local and international professional bodies, including Southeast Asian Federation of Organizations for Medical Physics (SEAFOMP), ASEAN College of Medical Physics (ACOMP), Malaysian Association of Medical Physics (MAMP), Malaysian College of Radiology (MCOR), Malaysian Oncological Society (MOS) and Malaysian Society of Radiographers (MSR). 
For the first time being held in Malaysia after Thailand (2013), the workshop hosted six world-leading medical physicists from the AAPM including Professor Cheng B Saw (the Chair of ISEP), Professor John M Boone (President of the AAPM), Professor Geoffrey D Clarke (UT Health Sciences Centre, Texas, USA), Professor Michael O'Connor (Mayo Clinic, Minnesota, USA), Associate Professor Dr. Jihong Wang (MD Anderson Cancer Centre, Texas, USA) and Associate Professor Dr. Aaron Kyle Jones (MD Anderson Cancer Centre, Texas, USA). The members of the faculty also include three distinguished speakers from the Ministry of Health, Malaysia. They are Mr. Zunaide B. Kayun @Farni (Deputy Director, Radiation Health and Safety Section), Mr. Nik Mohamed Hazmi Bin Hj Nik Hussain (Deputy Director, Allied Health Science Division) and Mr. Ahmad Shariff Bin Hambali (Deputy Director, Medical Device Authority). 
The workshop was also accredited for Continuing Medical Education (CME, approved by the Ministry of Health, Malaysia), Continuing Professional Development (CPD Category A3: 15 credits), Medical Dosimetrist Certification Board (MDCB: 23 credits) and Commission on Accreditation of Medical Physics Education Programs (CAMPEP: 24.5 credits).     
Officiated the opening ceremony was Professor Dr. Awang Bulgiba Awang Mahmud, Deputy Vice Chancellor (Academic & International), University of Malaya. A total of 214 local and international participants attended this workshop. 
Medical imaging, one of the fastest growing of all healthcare sectors, has evolved from the very first use of X-ray in human since its discovery in 1895 to multimodality hybrid imaging, through tremendous technological advancements over years. It is now an indispensable tool for the diagnosis, treatment and follow up of patients for various diseases. 
There are numerous imaging modalities available today (eg. general X-ray, ultrasound, mammography, computed tomography (CT), magnetic resonance imaging (MRI), positron emission tomography (PET), etc), each of them is operated based on different principles and mechanisms, with  unique advantages and limitations. It is therefore important to understand the physical principles behind these advanced technologies and utilise them judiciously to diagnose the disease in an efficient fashion for healthcare improvement as well as cost effectiveness.       
The theme for this workshop was "Building Foundations for Sound Clinical Practice". It was hoped that through an enhanced understanding of the fundamental physics of the technological advancements in this rapidly growing specialty, the level of expertise in medical imaging can be elevated, thus improving healthcare and wellness for the people in our region.  
The workshop was also an event to celebrate the 3rd International Day of Medical Physics, which falls on 7th November annually, to commemorate the birthday of Madam Marie Curie, the pioneer in radioactivity discovery.    
By, 
Chai-Hong Yeong & Cheng Saw
Directors 
AAPM/IOMP/ISEP Imaging Physics Workshop 2015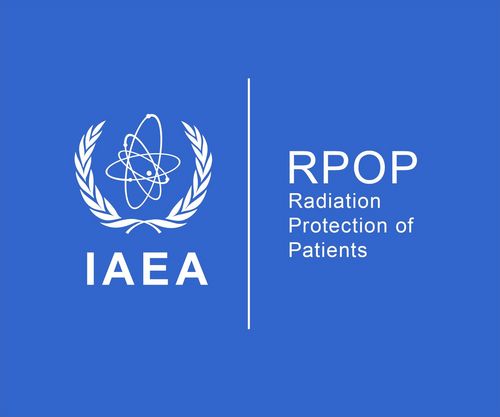 The June 2015 SAFRON e-newsletter features case study "DISTRACTIONS AND INTRERUPTIONS". Safety in Radiation Oncology (SAFRON) is a web based user system for improving the safety and quality of patient care in radiation therapy by sharing knowledge about incidents and near incidents, organised by the IAEA (https://rpop.iaea.org/RPOP/RPoP/Content/News/safron.htm)
Download poster at link below