The Best of SCHS Reading
Subscribe to posts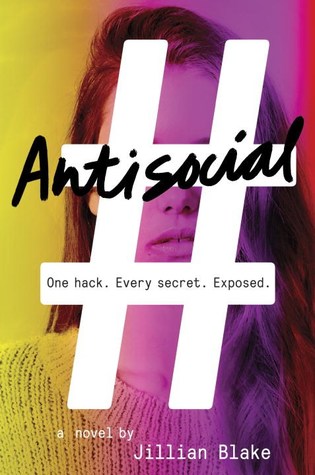 Alexandria Prep is hacked in this exhilarating whodunit set in the age of social media and the cloud—Pretty Little Liars meets WikiLeaks.
Senior spring at Alexandria Prep was supposed to be for sleeping through class and partying with friends. But for Anna Soler, it's going to be a lonely road. She's just been dumped by her gorgeous basketball star boyfriend—with no explanation. Anna's closest friends, the real ones she abandoned while dating him, are ignoring her. The endearing boy she's always had a complicated friendship with is almost too sympathetic.
But suddenly Anna isn't the only one whose life has been upended. Someone is determined to knock the kings and queens of the school off their thrones: one by one, their phones get hacked and their personal messages and photos are leaked. At first it's funny—people love watching the dirty private lives of those they envy become all too public. 
Then the hacks escalate. Dark secrets are exposed, and lives are shattered. Chaos erupts at school. As Anna tries to save those she cares about most and to protect her own secrets, she begins to understand the reality of our always-connected lives: 
Sometimes we share too much. 
PLL and WikiLeaks comparison? I'm in! I was completely psyched to read this book. And I suppose if you consider that I read it all in one sitting, it was wildly successful. 
 You'll love the tone of the narration supplied by Anna. You will dive into this crazy cast of characters that you can walk through any high school and pick out kids just like them. Your jaw will drop when you find out who the hacker is! The range of real life issues dealt with is impressive.
So.... ?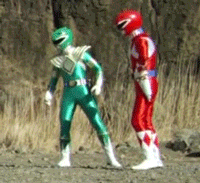 For me, this book lacked a sense of urgency. It seemed pretty even keel the whole time until a little bit of an uptick when we find out who the hacker is. And so much of the book skims the surface of so many issues that I found myself wanting a resolution beyond what was supplied by the author and narrator. The very end made me smile.
You may adore this book, and you'd have every right to!
Since I'm in the middle of reading her short stories in the book "Fyre", I'm extra excited to share this cover with you! "Savages" looks so amazing!!!
The cover was designed by Katherine Bogle! Incase you didn't know, she has a design background, and has been loving making the covers for the Chronicles of Warshard!
ABOUT SAVAGES
Ten years before Queen Kadia decimated the six kingdoms of Warshard, her interest lay in the unborn child of a Seaburn savage.
Daughter of Chief Ruin, Breen is one of the most fearsome warriors in the Southern Delica
Tribe, but nothing can stop the Emperor from reaping the Savage Lands for soldiers.
When her village is attacked, Breen is taken from her home and her family to the Seaburn Academy, where southern savages are broken and chained into a life of service to the Empire. Through the beatings and torture, Drakkone, one of the few Seaburn-born soldiers, brings solace to her days and gives her hope for the future.
Once freed of the Academy dungeons, Breen is sentenced to daily training between her plots for escape. But one night of unexpected passion turns into a problem bigger than either of them could have imagined.
Breen and Drakkone must risk capture and flee the city or death might be a blessing compared to eternal imprisonment.
Savages, the long awaited sequel to Haven, will be released April 4th, and is now available for pre-order! 
Pre-order on Amazon, Kobo, iBooks, or Barnes & Noble
Add Savages on Goodreads!
Can't wait to start reading?
Sign up for my mailing list and get the first 3 chapters of Savages NOW!
Hello, Warriors! If you're in the mood for a shiny new fantasy, City of Skies is likely to whet your appetite. An introduction to  a promising upcoming series, City of Skies just went on sale today AND it's only 99 cents for the Kindle edition right now. ($11.99 for a paperback isn't too shabby either!). So, what's this book all about?
ONE GIRL. A DEADLY QUEST. AN EPIC JOURNEY. 
Norah Hunt has just joined the deadly quest to discover the ancient Viking legend of the hidden Shadowislands. Her post-apocalyptic dystopian world, Triangle of Peace, is the only home she's ever known. But at sixteen years old, the skilled young warrior joins an elite band of Raiders called Jarls. Her mission? Merely to win the perilous battle for Shadowislands and avoid falling in love with the mysterious boy who just happens to be her worst enemy—and she's not quite sure which task is more difficult… 
The dangerous battle for the Shadowislands stands between the Jarls and the Rognvald, a group of dark raiders led by Frederick Dahl, whom Nora can't help but fall in love with. She does her best to keep her love a secret, and when Nora learns she is blessed with special powers by the Norse gods to unlock the Shadowislands, the stakes are higher than ever to claim the heavenly kingdom and crown.
Follow Nora Hunt's action-packed adventure as she fights deadly beasts that guard the ancient myth of the Shadowislands in this epic fantasy saga.
Connect with Farah Cook on Facebook at Shadow Islands Book Blog or Twitter @shadowislands1.
For readers of Girl Interrupted and Tweak, Cyndy Etler's gripping memoir gives readers a glimpse into the harrowing reality of her sixteen months in the notorious "tough love" program the ACLU called "a concentration camp for throwaway kids."
I never was a badass. Or a slut, a junkie, a stoner, like they told me I was. I was just a kid looking for something good, something that felt like love. I was a wannabe in a Levi's jean jacket. Anybody could see that. Except my mother. And the professionals at Straight.
From the outside, Straight Inc. was a drug rehab. But on the inside it was...well, it was something else.
All Cyndy wanted was to be loved and accepted. By age fourteen, she had escaped from her violent home, only to be reported as a runaway and sent to a "drug rehabilitation" facility that changed her world.
To the public, Straight Inc. was a place of recovery. But behind closed doors, the program used bizarre and intimidating methods to "treat" its patients. In her raw and fearless memoir, Cyndy Etler recounts her sixteen months in the living nightmare that Straight Inc. considered "healing."
What makes this book so horrifyingly gripping is that it is real. A true story. Starting out in the 1980s, 13-year-old Cyndy had casually tried marijuana and alcohol as a way to cope with her disgusting step-father and her turn-the-other-cheek mother. While Cyndy's friends were more into drugs and alcohol, she preferred their company and the loyalty she received when she made the choice to run away from her destructive home life. Unwilling to admit what was really going on, her parents told Cyndy that she was being sent to boarding school and dump her off to Straight, Inc - a place that 'fixes' troubled teens by making them admit to things they never did, brainwashing them, treating them like sub-humans, and shaming them for sport. 
My heart and stomach sank multiple times as I read Cyndy's account, thinking to myself that there is no way places like this could have existed in the United States. But Cyndy provides a full appendix of proof of the existence, past, and current state of Straight, Inc and all of its incarnations. A simple online search yields thousands of results to confirm her story. 
Written in a totally relatable narrative, I was torn between not being able to put it down and having to for my own sanity.
Leaving me raw after reading, this book is a must read for teachers, parents, students, and any adult who deals with teens on a regular basis. The resounding theme is that all teens want is love and acceptance - and they will do just about anything to get it. 
It wasn't just that the future sucked; that civilization had gone and ruined itself; that we'd altered our own DNA and devolved into predatory monsters that fed on the few remaining survivors. That was all awful enough, but it was more than that. I remember being young and thinking, when I grow up, I'll have a nice big house. I'll get an exciting, interesting job. I'll meet the man of my dreams and we'll fall in love and stay together forever.
But that all disappeared the first time I tripped 20 years into the future and found the houses burned, the handsome boys dead, and the only jobs were the ones young girls gave hairy old survivors in tents in exchange for a little food and water. Nobody asked little girls what they wanted to be when they grew up anymore. Nobody wanted to draw attention to the fact that most of them wouldn't live that long.
There was no hope, no peace for anyone. At least I had it better than they did. When my trip was over, I would get to go back. Back to the normalcy of 2015. Back to iPhones and Twitter and buying so much food it went bad before you could eat it. Back to laughing over foamy cappuccinos and iced lattes at the mall, window shopping and flirting with hot guys (not that I ever did that, mind you - but I always wanted to). And I still could. That was the point. Unlike everybody else, for whom 2015 was 20 years ago - long before humanity was destroyed - it was my reality. At least, it was some of the time.
But after seeing the future; after struggling to make it to the end of the day; after my first kill - none of those other things were the least bit enjoyable. All I could think when I got back to the real world, is how can I stop what's coming?
Prescient is a young adult time-travel dystopia, this is Part One of the first book in the series.
Wow! Time travel normally isn't my thing, but I've had the honor of reading a couple of indie authors who are changing that. One is of course Melanie Hoo's Flicker series (which I reviewed also). The other is now Derek Murphy and Prescient!
Alicia discovers her unique ability at a party while trying to impress her crush. What follows is a Netflix series-worthy tale that doesn't let up - even when you reach the end of the book! A cross between Scooby Gang present moments and GMO inspired monster dystopia, I followed Alicia on this crazy ride. It's full of twists and turns while remaining understandable and relatable. I can't wait for book two!
Today is the cover reveal for Humanity's Hope by Pembroke Sinclair. This cover reveal is organized by Lola's Blog Tours.
Humanity's Hope (Saving Humanity #1)
by Pembroke Sinclair
Genre: Zombie
Age category: Young Adult
Blurb:
Caleb, a 17-year-old boy, survived the zombie uprising, but he didn't come out of the ordeal unscathed. He's been scarred—both mentally and physically. The rest of humanity is trying to rebuild, to make the world normal again. Caleb is trying to return to a normal life also, but after all he's seen, after the loss of his family and friends, the transition is difficult. The darkness that led him down a path of self-doubt and self-harm keeps trying to creep back into his mind.
Things only become worse when he discovers he's immune to whatever makes a zombie a zombie. Fighting zombies was predictable. He knew what to expect. Fighting humans is volatile. They are malicious and treacherous. They won't stop to get what they want, and Caleb has to figure out exactly what that is.
*Trigger warning: attempted suicide
You can find Humanity's Hope on Goodreads: https://www.goodreads.com/book/show/34039021-humanity-s-hope

About the Author:
I am an editor by day and a zombie-killer by night (at least in my books). Since the first time I watched Night of the Living Dead, I have been obsessed with zombies and I often think of ways to survive the uprising.
I have written YA novels about zombies and the tough teens who survive the apocalyptic world, along with adult novels in the sci fi and fantasy genres. I have also written kids' books under the pen name J.D. Pooker.
I have written nonfiction stories for Serial Killer Magazine and published a book about slasher films called Life Lessons from Slasher Films under my real name.
For more information, please check out my blog at pembrokesinclair.blogspot.com or email me at pembrokesinclair[at]hotmail[dot]com.
You can find and contact Pembroke here:
- Blog: http://pembrokesinclair.blogspot.com/
- Facebook: https://www.facebook.com/jessicarobinsonauthor
- Twitter: https://twitter.com/PembrokeSinclai
- Goodreads: https://www.goodreads.com/author/show/3522214.Pembroke_Sinclair
- Amazon: https://www.amazon.com/Pembroke-Sinclair/e/B007RFYJ6W/
On January 21, 2017, over 5 million people in 673 cities around the globe gathered in solidarity for the Women's March, carrying signs that shone with unwavering hope and determination and demanded the protection of women's rights, opposed the newly inaugurated U.S. president, and championed equality and justice for all. 
Why We March
 presents more than 300 of the most powerful, uplifting, clever, and creative signs from these marches. "Nasty Women Unite." "Make America Think Again." "Build Bridges, Not Walls." "Girls Just Wanna Have Fundamental Rights." "Love Trumps Hate." "A Woman's Place Is in the Resistance." These images--featuring messages about reproductive rights and cabinet picks, immigration and police violence, climate change and feminism--together paint a striking portrait of resistance, despair, humor, and most of all, hope. This book will serve as a rallying cry for this burgeoning movement, and a valuable and timely encapsulation of an unprecedented moment in political history.
This whole review is going to be in BOLD PINK letters because this book will fire you up about the Women's March of January 2017! Perfect for the novice and expert alike, "Why We March" takes you on a primary source tour of the march, its core issues, and the variety of people involved. 
Stunning, quality photos of protestors and signs combine with quotes from highly visible participants to make a fantastic historical keepsake. I really enjoyed the different perspectives and the insight into international marches.
This book will be a keepsake and conversation starter for many people - whether in a library, on a coffee table, or in a business waiting room.
A little bit of language is depicted on people's signs. If you are not comfortable with children seeing certain slang words about female anatomy or profanity, wait to show them this book. However, in my opinion, the merits of the content far outweigh the objections regarding profanity.
First, this book is incredibly difficult to review without giving away any spoilers! So, I apologize in advance for the perhaps infuriatingly vague references that are going to happen in this review. I'm also sorry that I'm reviewing this before it comes out because it seems very unfair to leave you hanging like this! I'm lucky enough to be on the author's ARC team.
Now let's get down to it. When I got this book, I shrieked as it downloaded. Like a bride on her wedding day, I felt like I had waited for this event for so long!!! EEEEE!!! The book picks up right away with great action and reminders of all that has happened in the past. Lots of action, plenty of reminders of the Logan/Sadie romance, and a few twists to keep your brain busy. 
It's clear that Siobhan Davis has thought every detail through to minute details, and I imagine her writing room looking like an episode of CSI: maps and photos all along the walls with strings and timelines connecting them. Nothing truly came out of left field. Characters acted within their expectations, and justice was done to each and every one. (I was particularly happy because I had been VERY concerned with what would happen to my favorite guy, Axton, and let's just say that he is not overlooked.) 
Sadie especially shines in this installment. The most purposeful, thoughtful, WOMANLY I've ever seen her, Sadie becomes regal and real to the point where I feel like I could almost turn on the tv and see her face on any channel. Her arc has been such a thing of beauty, and this is my favorite book for her character. Her actions are exactly what you would expect and hope for.
The pacing of this book was relentless until the last 10%, so be ready to just go-go-go. Everything has been building to these moments, guys! Ev-ery-thing!  
Mira and Francesca Cillo—beautiful, overprotected, odd—seemed untouchable. But Ben touched seven parts of Mira: her palm, hair, chest, cheek, lips, throat, and heart. After the sisters drown themselves in the quarry lake, a post-mortem letter from Mira sends Ben on a quest to find notes in the seven places where they touched. Note by note, Ben discovers the mystical secret at the heart of Mira and Francesca's world, and that some things are better left untouched.
Holy twists and turns, Batman! If you're in the mood for something "The Virgin Suicides" meets "Looking for Alaska", "Beautiful Broken Girls" is the perfect book for you! Combining a haunting mood, unsolved mystery, and boys in love with mysterious sisters, this book is a surefire winner for fans of the slow burn. In the present one minute and the past the next, the reader is taken on a ride that is a rollercoaster of horrifying, tender, and revealing moments. At times, I found myself growing restless. So, what kept me reading? The desire to know the solution to the mystery. 
My best piece of advice with this book: DO NOT STOP READING IN THE MIDDLE. If you do, you will be left with a very incomplete (inaccurate) picture of what the book is about and what happens to the characters. 
Touching on several subjects that I don't see too often in YA Lit (stigmata, child molestation survivors, can't really say anymore without leading to spoilers), I found it intriguing. Although I wound up really disliking the Cillo sisters by the end of the book, I like Ben. I just don't feel as though he grew very much during the story. I was hoping for a little more there. My final wish is that there had been more in the way of wrapping up loose ends. 
Overall, it is a good book in that eerie way that you crave. If you read this book and like it, I recommend "Thirteen Reasons Why" by Jay Asher and "Looking for Alaska" by John Green.