The Best of SCHS Reading
Subscribe to posts
Excerpt:
Side of the Road
I heard the loud unmistakable sound of the horn from an 18-wheeler, just as the wind moved my little red SUV as it passed by. I barely look up.
I am currently pulled over on the shoulder of I-45 during morning rush hour traffic. The tsunami of this unnamed emotion propelled me to pull over so I can ride this out. Its waves begin with sadness, quickly peeking with horror and guilt, and a crescendo of rage and jealousy.
As the horns and cars whizz by me going 75 miles per hour, I had a sudden thought that I would be okay if I died today. My hazard lights were on but seriously, no one pays attention to stranded motorists. There are hundreds of distracted drivers around me, all hoping to make it to work or school or somewhere they deemed important.
A knock on my door finally pulled me out of my ocean. It's a police officer. Just great.
"You alright, ma'am?" I hear as I roll down my window. I noted that the worry in his tone did not quite match the wariness in his features.
"Yes," I lie. "I'm sorry, officer." I wave at the mess that I'm sure I looked.
"I just had a baby and today is my first day back to work." I lie again.
He nodded. The wariness was gone, replaced with some relief and understanding. I'm wondering what put the distrust there. "I understand. My wife had some trouble going back to work, too."
"It's tough," I respond, wiping away my tears, "but no worries, officer. As soon as you let me go, I promise I will drive to the closest Starbucks, clean up, and buy myself a cup of coffee."
He smiled. "Ok, but promise that next time you're having, uh…,"
"A meltdown?" I supply gently.
"A moment," he cleared his throat. "You won't have one of your moments here. It's dangerous, you know. Get off the highway. It's safer."
I nod in earnest. "Yes, yes, I promise."
He gives me a single nod and from my rearview mirror, I watch him walk back to his patrol car. I signal and see an opening in the line of commuters and off I go. I sighed. The day was just beginning and I already wish for the end.
What I didn't tell the officer was that it was my month back into work. I had somehow started a typical pattern of crippling anxiety every Monday morning on my commute. By Wednesday afternoon, I wondered why I needed to hyperventilate. I was usually back to myself by Thursday.
This has to be remnants of post pregnancy hormones, right? 












Abby and Gretchen have been best friends since fifth grade, when they bonded over a shared love of E.T., roller-skating parties, and scratch-and-sniff stickers. But when they arrive at high school, things change. Gretchen begins to act . . . different. And as the strange coincidences and bizarre behavior start to pile up, Abby realizes there's only one possible explanation: Gretchen, her favorite person in the world, has a demon living inside her. And Abby is not about to let anyone or anything come between her and her best friend. With help from some unlikely allies, Abby embarks on a quest to save Gretchen. But is their friendship powerful enough to beat the devil?
Ummm... This book, you guys? Where do I even begin? Even though it started off just weird and slow, once I got into it, I was hooked with a preoccupying, thinking-about-it-when-not-reading, need-to-finish-it-now type of attraction. Seriously, I'm thirty something years old, and this book had me reading it while looking around the dang room. I haven't felt that heart-pounding level of book fear since I was a teenager reading old Fear Street tomes. 
So, was the writing brilliant? Not flashy or wordy, the writing does an amazing job of taking you deep within the character, planting little hints for future reference, and caring about what happens. I cringed so many times, teared up a bit, and found myself filing pieces away in my head to think about where Grady Hendrix might be heading.  Isn't that the beauty of reading?
I loved the 80s references - which makes this gal wonder if it may not be better suited for thirty something readers than teen readers. However, I know teens in my school right now who would devour this book. (That's why we are getting a copy!) The over-arching theme of friendship and love for your friends was refreshing and unexpected in a horror novel. 
An edge-of-your seat story inspired by true events.
Time is running out for Jeannie, a young girl taken against her will by staff at Deadwater Manor - a psychiatric hospital with an unscrupulous past. Inspired by true events, this is a captivating story where Jeannie shares her heart-wrenching experience while getting treatments that will make you cringe.
-------------
On a cold, January evening, fourteen-year-old Jeannie Kynde is told that her beloved mother drowned in the murky waters along Florida's Gulf Coast. Her distraught father turns on Jeannie, no longer the caring father she once knew.
Four years later, Jeannie is finally old enough to escape her father's clutches, but he has different plans. He imprisons her at Deadwater Manor, a psychiatric hospital with an unscrupulous past. 
Will she be locked away forever? Or can she fight against the nightmare that has now become her world?
Check out this book trailer for "The Caging at Deadwater Manor":









Why did I read this book?!?!
Inspired by true events, "The Caging at Deadwater Manor" made me cringe and stuck in my brain like a demented 90's pop song. Following Jeannie, who has already been through a crap life with a dead mother and verbally abusive father, as she is tricked into admission into the infamous Deadwater Manor, this eerie read will haunt you. Frantically searching for a soul she can trust in the hell of Deadwater, Sandie sets her mind to escaping the horrific "treatments" and constant sexual threats surrounding her. 
The ending... it hit me particularly hard. I can't say more than that, but wow. I did not see that coming. Can we talk about making this into a Netflix series?
Because of the sensitive content, this book is mature YA and up. I liken it to Ellen Hopkins level content. 
​Through her powerful writing, Sandie Will reminds us all that the most feared monsters live inside of humankind. 
Find her all over the internet at the following sites:
For fans of Pretty Little Liars, Little Monsters is a new psychological thriller, from the author of The Darkest Corners, about appearances versus reality and the power of manipulation amongst teenage girls.
Kacey is the new girl in Broken Falls. When she moved in with her father, she stepped into a brand-new life. A life with a stepbrother, a stepmother, and strangest of all, an adoring younger half sister.
Kacey's new life is eerily charming compared with the wild highs and lows of the old one she lived with her volatile mother. And everyone is so nice in Broken Falls—she's even been welcomed into a tight new circle of friends. Bailey and Jade invite her to do everything with them.
Which is why it's so odd when they start acting distant. And when they don't invite her to the biggest party of the year, it doesn't exactly feel like an accident.
But Kacey will never be able to ask, because Bailey never makes it home from that party. Suddenly, Broken Falls doesn't seem so welcoming after all—especially once everyone starts looking to the new girl for answers.
Kacey is about to learn some very important lessons: Sometimes appearances can be deceiving. Sometimes when you're the new girl, you shouldn't trust anyone.
Let me preface this by saying I've read many books that compared themselves to PLL, and it all ended badly. I have been burned so badly before that I almost didn't request this book just because of the PLL reference. That would have been so sad though because it's so good, you guys!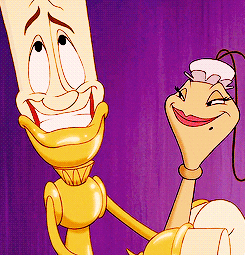 Dark? Sure, it's dark. Aren't all missing persons cases inherently dark? Every bit of grit and 'darkness' was 100% necessary. No gratuitous violence or gore here. Sometimes, little monsters live inside those we hold nearest and dearest. This is one such tale. 
Getting into the story for me was slow going at first. I didn't care for the main character, Kasey, all that much, but she does make a fantastic narrator. Once I got into the main story, I was all in, constantly trying to predict the end and 100% certain that I had it figured out...when I totally didn't. The ending was particularly brilliant. Had me kicking myself for hours. How did I not see that coming?!? While deemed a 'twist', it is completely foreseeable if you are more astute than I was. 
One of my favorite things about Little Monsters is that this author did not rely on any tropes, folks! No teen romance to speak of. No shying away from real issues. No "oh my", old ladies covering their mouths in shock scenes. It was just good storytelling by a master mystery author. I'm definitely looking up her other works now.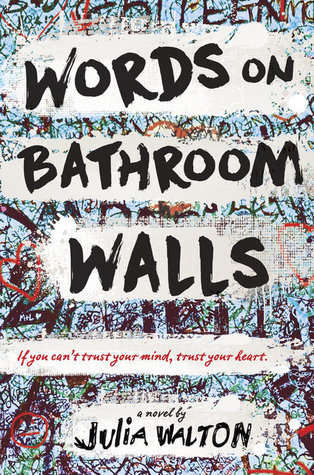 Adam has just been diagnosed with schizophrenia. He sees and hears people who aren't there: Rebecca, a beautiful girl who understands him; the Mob Boss, who harasses him; and Jason, the naked guy who's unfailingly polite. It should be easy to separate the real from the not real, but Adam can't.
Still, there's hope. As Adam starts fresh at a new school, he begins a drug trial that helps him ignore his visions. Suddenly everything seems possible, even love. When he meets Maya, a fiercely intelligent girl, he desperately wants to be the great guy that she thinks he is. But then the miracle drug begins to fail, and Adam will do anything to keep Maya from discovering his secret.
Where do I even start with this book? I finished it last night after an emotional roller coaster that left me exhausted. I'd casually read the first 80% of the book over the previous nights. It was intriguing and obviously captivating since I read it each night. However, the last 20% is where the payoff is. It's where I was sniffling and silent tears streamed down my cheeks while my husband snored away on the pillow next to mine. It's not traditionally sad so to speak. No character deaths occur. After spending so much time inside of a character's head, you cannot help but be invested in Adam's recovery.
To avoid any spoilers, I'm not going to comment further on the plot with the exception of saying this felt like a very realistic portrayal of schizophrenia. Every case is different, of course. The author includes a special note about mental illness and seeking help with resources at the end of the narrative. 
To round up a few stray thoughts:
This book would translate very well to the screen. (Hey, Netflix, wanna get on this one?)
The inevitable comparisons to Challenger Deep will come along. Don't bother. Every instance of mental illness is different. BOTH of these books are valid and worthy representations on their own merit. 
I didn't care for Maya until the very end of the book. She was hard for me to connect to, but perhaps that is because she was hard for Adam to connect with on a real level?
The writing was very accessible. It's my first Julia Walton book, but it won't be my last. She's got something to say with her work.
There is a secret organization that cultivates teenage spies. The agents are called Love Interests because getting close to people destined for great power means getting valuable secrets.
Caden is a Nice: The boy next door, sculpted to physical perfection. Dylan is a Bad: The brooding, dark-souled guy, and dangerously handsome. The girl they are competing for is important to the organization, and each boy will pursue her. Will she choose a Nice or the Bad?
Both Caden and Dylan are living in the outside world for the first time. They are well-trained and at the top of their games. They have to be – whoever the girl doesn't choose will die.
What the boys don't expect are feelings that are outside of their training. Feelings that could kill them both.
I was expecting an action-packed spy thriller. 
I was expecting life and death situations.
I was expecting sappy romance.
I was NOT expecting the author taking all of these things, putting them into a blender, mashing them to bits, and constructing them as a masterfully humorous tale that feels like it's poking fun at the YA genre while simultaneously paying homage. In a good way.
So we have the bad boy and the good boy characters pursuing the intelligent, attractive female. But the bad boy and the good boy are really just abandoned kids trained in the arts of seduction and espionage. They are only vying for this girl because a spy is needed to be by her side day and night. To complicate things, our bad boy and good boy also develop feelings for someone other than the mark.
The book rapidly switches from jaunty romance to action craziness. Since I'm way more into action, this made the book even better for me. But I will say, I did enjoy the romance also. The characters were likable and sometimes felt a little underdeveloped. I am hoping this means there will be future books in a series featuring these characters and fleshing them out. There's plenty left to explore in the world Dietrich has built in The Love Interest.
I think it would be a good fit for fans of Kristin Orlando's "You Don't Know My Name" and ready for a David Levithan-esque twist.
This book will be in our collection when you return to school in August!



Written from multiple perspectives, Black Dawn is a fascinating new fantasy series with plenty of action, questionable choices, and twists. Plunging the reader directly into the action, we first meet the main character Emory Fae as she wards off an attacker in the dark. Yeah, she's a badass. (Although the name Emory Fae kept coming back to me like Hilary Fay in the movie Saved! It's my own bad association but I digress.) Emory is a completely worthy MC who is frantically trying to get a grip on a new reality and take control of her life that she doesn't remember very well. Unfortunately, it is much more complicated than she anticipated. With her memory wiped by her closest friends (for her safety), jumping back into a rebellion against a tyrant (Adair - who can I just say I love as a villain?!?) isn't all that easy. 
I like the multiple perspectives that give us snippets of information we wouldn't know otherwise and the unique story. I wasn't so crazy about the romance but there was enough death and destruction to keep me reading. 
This is an engaging first book in a new series. I will definitely be on the hook for book 2!
Luckily for you, Lola's Blog Tours and the author have supplied you with a free excerpt! Read on:
Sweat rolled thickly down his neck, making his getup suffocating. The night was bleak and all-consuming as Brokk Foster looked to where he knew his best friend and Commander was hidden. Weeks of tactical planning and training had brought the soldiers of Black Dawn to this moment. The slight tremor in his hands was the only sign of how he was feeling. Brokk pressed himself closer to the mossy ground, breathing in the sweet smell of dewy grass. A snap of twigs and the group went rigid, frozen in the shadows. Laughter filled the forest air as four men with blood-red sashes of the guards draped brazenly across their chests walked into view a few hundred yards away. They quipped at each other, totally relaxed, their voices sounding like a constant buzz to Brokk. His blood thrummed in his ears as his heart pounded wildly. The seconds felt like centuries until finally, he saw a flash of silver and a smooth voice filled his mind, "Now."
Brokk didn't need to be told twice. Springing from the ground like a demon from the darkness, he pulled his curved twin blades out in seconds as he cut the men off. The group stopped, looking pale in the moonlight and extremely exposed.
"Evening, boys," Brokk said in a taunting voice. "Sorry to interrupt your rounds, but I dare say you're a little close for comfort to our home. Convenient for us, though," he added, twirling the hilts in his hands. "We wanted you exactly here."
Their leader took a daring step toward him. His mistake. Brokk yelled into the darkness, "Memphis, keep him alive!"
In a flurry of movement, his friends dropped from the surrounding trees, all dressed in the same camouflage, their weapons at the ready. A mad cackle broke the guard's momentary trance, and they tried to run. Chaos ensued.
Brokk threw his blades at the nearest tree—a satisfying thud sounded as they found their mark. He ran, eyes fixated on the two guards that had broken away from the fight ahead of him. It was laughable really, just how much they thought they had a chance of escaping. They had no idea who they were up against.
The familiar popping and breaking of bones shivered through his body when animal instinct took over as the wolf inside him did. The ground shook from his colossal paws, golden fur rippling like a beacon in the night. His growl rumbled like thunder, and for a split second, he forgot who he was. All that mattered was that he took his targets down. The guard's deaths were much swifter than they deserved.
Brokk shifted back, trying to calm the elation of how good that had felt. Memphis snapped him out of his glorified moment. "Brokk! Come here."
The last guard was openly crying, now forced to his knees, hands shaking behind his head. Brokk almost felt sorry for him. Almost.
Up close he was much younger than Brokk thought, fear replacing the guard's bravery now. Memphis's icy blue eyes cut into his, and he didn't have to say anything for Brokk to understand. Telekinetic or not, his friend wore his heart on his sleeve. They were all on edge and who could blame them? Six years of hiding. Six years of losing this war. Brokk swallowed back his thoughts, wearing his mask of oozing confidence and anger.
"W-who are you?" The guard's voice squeaked out several octaves higher than it should have.
Nyx kicked him in the gut, making him wheeze in pain and gasp for air. Memphis crouched down in front of him, his long blond hair tied back, revealing his severe features. They all bore scars, some more visible than others.