What's happening on the Hill ;)
Grade 4's...
click on the link above for your top secret song... :)
We will be taking part in the CBC Canadian Music Class Challenge!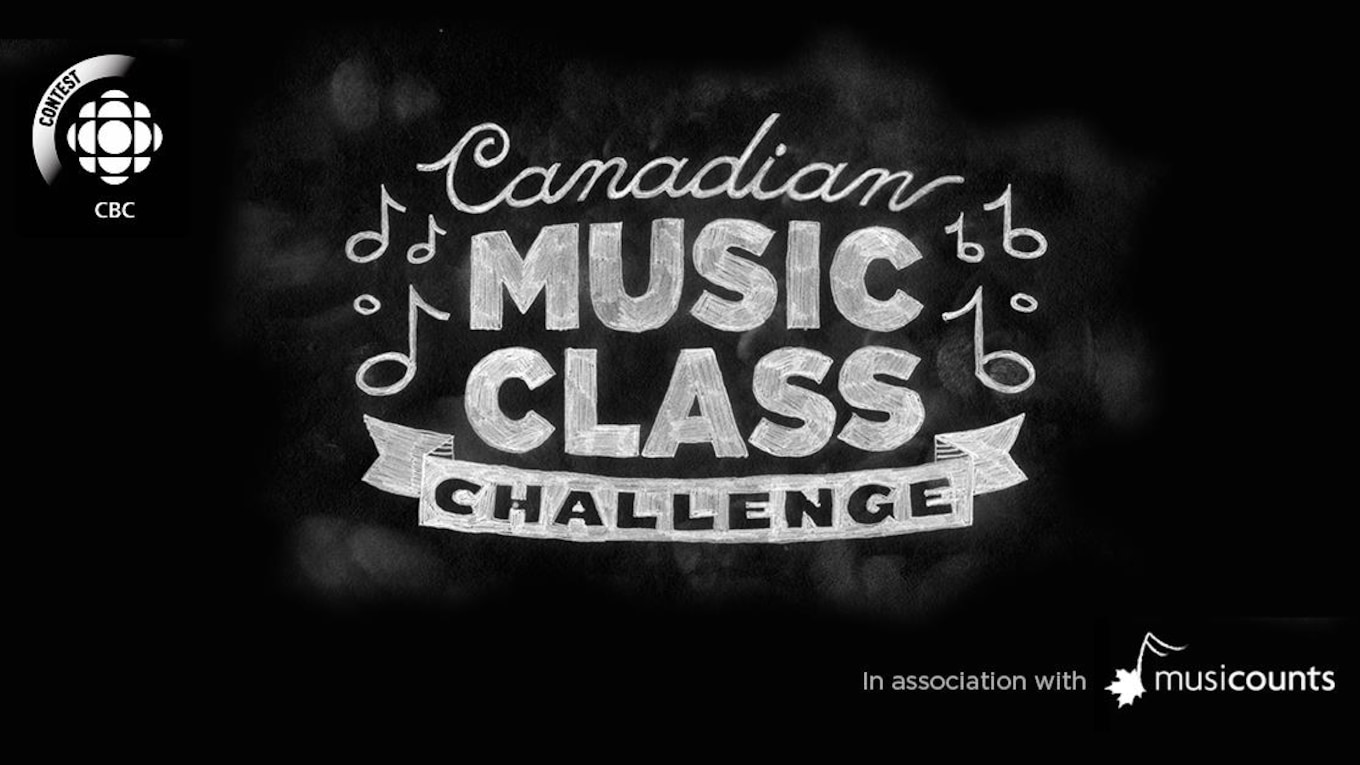 Our task will be to choose one of the following Canadian songs and re-create it!  We want to showcase all of our classes in the video!
Listen to the songs below, and complete the Google form questionnaire to submit your vote!  Submit your vote before Oct 25th so that it is included :)
We only have until the 17th of November to complete this!  I will work on editing our submission on the 18th  :)
Visit here for a youtube playlist of the songs... or use the links to the Right.  :)
There are 6 possible categories to enter into... 
- Elementary Instrumental
- Elementary Vocal
- Junior High Instrumental
- Junior High Vocal
- High School Instrumental
- High School Instrumental
And what could we win...
We could win a fully outfitted, high-tech electronic music studio!  Complete with the following instruments and items...
- 1 focusrite 18120 interface
- 8 MC-25N
- 2 MC-50N
- 2 PC-15 cords
- 1 Rode NT1-A microphone
- Presonus StudioOne
- 1 set of Apex DP6 Drum Mic Kit
- 1 Shure SM57
- 1 MS-108 Kick Stand
- 6 MS-206G min stands
- 1 MS-608B Telescoping stand for use with Halo (below)
- 1 Aston Halo Reflection Filter
- 2 Yorkville YSM8 
- 1 Keystation 88 II
- 1 Logitech G200S computer mouse
- 1 Lenovo ThinkPad E560 laptop computer
Song selection...



General Announcements :

Video Rights

Be sure to send in your permission forms authorizing video footage of our little one so that we can showcase their awesome talent!

Each class will be set-up with a SeeSaw account to share videos of the students classroom performances with the students and parents of the class, and as a record of what your child has accomplished over the year.

Please be sure to update your e-mail address on your child's information form asap so that access to this site can be granted.  :)




We would really like to start up a Rock Band extra-curricular group this year for our grade 6-8 students.  We are looking for donations of keyboards, guitars, bass guitars, drum sets, microphones, and relative sound equipment.  If you would like to make a donation, please e-mail Mlle. Redwood : mredwood@scdsb.on.ca !  Thank you :)

No knowledge of musical notation or prior knowledge of how to play these instruments is needed to participate.

Upcoming Dates :




The LITTLE MERMAID


Grades 1-3 students will be travelling to see KCP's (Kempenfelt Community Players) musical production of Disney's the Little Mermaid!