Although it is warming up rather nicely outside, it is still chilly in the classroom.
Please be sure your child is dressed warm enough.  Layers is good - - - that way everyone is warm enough inside but can stay cool enough when on the playground
What a week! 

If you have not read Mrs. Izzi's e-mail by now, you should stop and read it.  Although the lower wing is in session the next 2 days, grade 4 is not. 
There is still time for your child to participate in the Sumdog contest we entered for this week.
Also, if your child has not yet submitted the completed Social Studies state project, round 2, this is an excellent opportunity to get that done.  The rubric should be available on the same site that your child is working on the project on.  However,  if you cannot find it, e-mail me and I will send it to you.  If your child has already submitted the completed project, there is still time to edit since I have not yet graded the projects.
Those are the only assignments I can give.  When we return to school, I will pick up where we left off.  That means:
Religion - We finished Chapter 24.  We are going to skip to Chapter 29, Our Mother Mary.
Reading - Workbook pages were completed and checked.  We will start the next story and all of the wkbk pages associated with it.  The class will take the Reading Test on the last story, Encantado.
Spelling - I will update Spelling City with the next list.
Math - In anticipation of the Chapter 9 test, the class will do the progress check as a review. 
Social Studies - We have covered "the south."  When I am confident the students have the notes in their notebooks they will need to study for a test, I will set the date for the test. 
IN ANTICIPATION OF THE YEAR END TEST ON NAMING ALL 50 STATES, PLACING THEM CORRECTLY ON A MAP, AND NAMING THEIR CAPITALS, NOW WOULD BE A GOOD TIME TO STUDY THOSE 3 AREAS ON A DAILY BASIS WITH YOUR CHILD!!!!
A trusted source for your child to study the states, placement, and capitals is the website Sporcle. 
If you have any questions, please do not hesitate to e-mail me.
Thank you to Mrs. Meuse for arranging for Mr. Terry Donilon to read to the class today.
Thank you to Mrs. Gagnon for arranging for Jill Austin to read her books about RI to the class on Tuesday.
We are excited about showing off our class and school to Grandparents tomorrow!
Have a mahvelous weekend!
April 4, 2017
Today we went to the State House!!!!  It was AMAZING!!!!!  A huge thank you to Mr. and Mrs. Meuse for setting us up with special tours and treats.
Thank you, also, to our chaperones:  Mrs. Alves, Mrs. DeRhodes, and Mr. Wishart.
I am going to share some photos, however, Mr. Meuse and the "official" photographer also took pictures.  I will share them when I have them.
HARD AT WORK WITH FRACTIONS!!!!
March 27, 2017
Welcome to the 3rd trimester!!!!  Welcome Spring!!! 
Hard to believe, but there are only about 2.5 months of school left!!!!
Please mark your calendars:
March 29, Wednesday, Dress Down for Grade 4 because we were first in amount of Box Tops collected!!!!
April 3, Monday, students will go to confession at school.
April 4, Tuesday, FIELD TRIP TO THE STATE HOUSE!!!!  Please let me know if you plan on coming with us.
April 7, Friday, School Mass at 9:00 hosted by Grade 4.
April 8, Saturday, Father Daughter Dance at Quidnessett.
April 9, Sunday, Palm Sunday
April 11, Tuesday, Spring Photos - dress "down," actually for some dress "up!"
April 14 (Good Friday) - April 23 - Spring Break
April 25, Tuesday, SLATER MILL FIELD TRIP.  Please let me know if you plan on coming with us.
April 30, Sunday, 8 month club luncheon at Quidnessett.  Remember, you automatically get one ticket with your tuition.  Hope to see you there!
The faculty is compiling our textbook requirements for the 2017-2018 school year.  If you are NOT a Warwick resident, you may need to go to your city school department and get required text books for Grade 5.  If you have any questions, e-mail me.
Academics:
Religion:  During Lent the students have been reading a scripture reading and coloring an ornament for their Jesus Tree.
Reading:  We are on the final story for Unit 3.  The class is now taking a Spelling Test every Friday, and a Reading Test every Tuesday. 
Math:  Chapter 9!!!!  Adding and Subtracting Fractions
Science:  It has been SO much fun watching the students explore circuits.  We will wrap up with series and parallel circuits.  I anticipate finishing by Spring break.
Social Studies:  The class has been reading a book about Rhode Island.  Additionally, we are learning current day elected officials, the cities and towns, and when we go to the State House the class will participate in how to create a law.  The "bill" they are attempting to pass or defeat is "should we have year round schooling." 
The class is also being allowed to work on the second state project during computer time.  Students are allowed to work on their projects at home, but it has to be INDEPENDENTLY, not with help from family members please.
Enough for now.  I'm looking forward to the warmer temperatures arriving, hopefully this week!!!!
God Bless,
Mrs. Dunlap
March 6, 2017
Please note:
Cost for the play on Wednesday, The Lion, The Witch, and The Wardrobe, is $3.00 per student.  Please send in ASAP.
The Mother/Son event is scheduled for Friday, March 24th.  If you plan on attending, please return your RSVP soonest or we risk having to cancel the event.
Permission slips for both Slater Mill on 3/14 and for the State House visit on 4/3 are going home today.  The combined cost of the 2 trips is $22.00 per student.
Grade 4 won the Box Top competition!!!!  Yahoo!!!  Thank you!  The class will celebrate with a dress down later this month.  We have one more chance to win, so keep sending in the Box Tops!!
Academics:
Religion:  Remember the Jesse Tree we built during Advent?  Well, during Lent we are building a Jesus Tree.  Your child will have an ornament with a scripture reading on the back of it for each day of Lent.  They are finding the reading in the Bible then coloring the ornament.  This is a great opportunity for discussion at the dinner table!!
Reading:  We are on the next story, Adelina's Whales.  Spelling tests are now weekly, in line with the story being read.  In addition to the usual spelling homework, you can encourage your child to sign into Spelling City and do the exercises.  We should also be having a weekly Reading Test on the previous week's story.
Math:  big time!!!  The students are learning about Greatest Common Factors and Lowest Terms.  So far, they seem to understand the concept.  Sumdog is still an option!!!
Science:  We are continuing to learn about circuits.  The class has been an absolute joy to watch as they get their circuits built and the bulbs lit!!!!
Social Studies:  The students are learning about Rhode Island.  Perfect time to go on a field trip!!!!
As the second trimester is quickly coming to a close, I encourage you to continue going through the communication folder daily and also to look in the agenda at any assignments for that day.  The work is only going to become more challenging from now til the end of school.  Students need to stay on top of their homework and assigned seat work.  
Thank you for the opportunity to educate your child.  I am having a fantastic year!!!!
God Bless,
Mrs. Dunlap
Congratulations Matthew on representing St Rose at the regional Spelling Bee!!!
Grade 4 hosted the school mass prior to February break.  An outstanding job was done by all!!!!!
February 27, 2017
Welcome back!  We are all energized and ready to go the distance until April vacation!!!
Ocean                                      Desert                                                Tundra                          Grasslands

January 23, 2017
I hope you enjoy the pictures of the diorama projects.  The students worked very hard creating them!!!!  Their presentations were outstanding!!!
Next up in Science is Electricity and Magnetism.  I am so excited about teaching this unit!!!  One of my sisters is a fifth grade science teacher.  She mailed me a whole unit (including materials) that includes building circuits, hidden circuits, and parallel circuits.    Please send in 2 D cell batteries.  They will come home when we are done. 
Today in Social Studies we started the lesson on New England.  The next lesson is on the Mid-Atlantic states.  These are the only two units that will be on the next test.  It is imperative your child learn the 11 states and capitals in these 2 units.  Yes, there will be a retake on the map identifying the states and capitals.
The students are building their state project slides during Computer class.  They are allowed to collect information to build their slides at home.  We anticipate the projects being completed on February 8th.
In math the students have been solving progressively harder and longer division problems.  They are doing an AMAZING job progressing through these lessons!!!  Please continue to encourage your child to memorize multiplication facts to 12.  Sumdog is still an option for students to study math.
Religion - The chapters we are in right now are a recap of the Ten Commandments. 
Reading - We continue to do a story every 2 weeks.  Taking 2 weeks allows the class to study their spelling words, read all of the stories, learn the comprehension skills, and complete the workbook pages associated with the story.
Spelling - the words are in Spelling City, which is still available for the class to study.
News:
Re-registration packets have gone home.  Open House is this weekend, and new families will be able to register for next year.  Be sure you secure your child's spot by returning the re-registration packet this week.
The school spelling bee is this Friday, January 27th.  Matthew Moretti and Rachel Khoury are representing fourth grade.  Elaina Bartolini is our alternate.  Parents are welcome to come watch the bee.  It starts at 9:30.
Grade 4 is hosting the school mass on Friday February 3rd.  The class assignments will be selected this week.
Catholic Schools Week is next week.  The students can look forward to:
Monday - Student Appreciation Day: Dress Down and No Homework
Tuesday - Day of Service:  bring in bars of soap and travel size shampoo.  These items will be donated to shelters in our area.  Students may also dress down in school colors showing their school pride.
Wednesday - Catholics Around the World:  we will discuss Paraguay and its patron saints, special celebrations, etc.
Thursday - Teacher Appreciation Day
Friday - Mass
If you have questions or concerns about Grade 4, please do not hesitate to contact me at ndunlap@saintroseschool.com
God Bless,
Mrs. Dunlap
Congratulations to our classmates who sang at the RI Statehouse and who performed in the school production of A Christmas Carol.
December 12, 2016
Welcome to the second trimester!!!!!
We are into the holiday swing.  Although we are rehearsing for the concert, preparing for a party, looking forward to vacation, we are still in learning mode.
Religion:  We are reading the chapter about King David.  We are still on track to finish the Old Testament part of the book before Christmas.
Additionally, we have been reading about the Jesse Tree.  The students create their ornament after I read to them.  We have all been enjoying these lessons.
Math:  the class has done an outstanding job with 2-digit by 2-digit multiplication.  I anticipate finishing this chapter before break.
AFTER BREAK THE STUDENTS WILL NOT BE ALLOWED TO USE THEIR AGENDAS FOR THE MULTIPLICATION TABLE.
Please, please, please study the 1-12 tables with your child whenever possible.
Reading:  We are into Unit 2.  I have added the writing portion of the weekly tests.  I will review with the class what is expected by using a rubric.
AR:  I continue to encourage the students to read books they are confident about quizzing on.  Most students are doing a great job reading and taking a quiz. 
While I have not set a book minimum per trimester, the class needs to realize starting next year they will be expected to read a certain number of books and to quiz on those books.
I have sorted the books in fourth grade by genre, not by AR level.  I did this to encourage students to find what kind of books they like to read.  Some like mysteries, some like sports, some like science fiction.  But if the students are not getting into the buckets of books, they are not giving themselves the opportunity to explore different genres.
Please encourage your child to use this year to explore and find what style books are fun for him or her. 
Science:  Your child has been assigned to a group and an Ecosystem.  The groups will be making their ecosystem diaramas and completing an essay together in class.  I have not yet given them a rubric to explain how I will grade the project.  The project will not be due for completion until after break.
Social Studies:  We have started the chapter on THE EAST.  I have not created a Study Guide.  Instead, the class is answering questions I have given them in their SS notebook.  For not we are reading and answering the questions together.  I am attempting to teach the students a study skill they will be able to use as they get older and older.....
State reports will be done in computer starting Jan. 4th.  The requirements will be handed out after break.
Dates to note:
Dec. 14 - School Christmas Concert at SS Rose and Clement Church at 6:30.  Please have your child to the church basement at 6:00.  Children will be dismissed to their families after the final school song.  I will hold the students with me until I make eye contact with you.
Dec. 23 - Jan. 2:  Christmas Break.  School resumes January 3, 2017.
I hope you all have a very blessed and Merry Christmas.
Mrs. Dunlap
Red, White, and Blue Day
 11/8/16         

 "Pink Out" for Breast Cancer Awareness
So thankful for our Veterans!!!  
November 15, 2016
How crazy that we are already half way done the month of November!!!!
I really enjoyed conferencing with 16 families last Thursday.  Anyone can request a conference anytime. I am available on Tuesdays and Fridays from 7:30 - 7:45, and most days after school from 2:00-2:15 and 2:15-2:30.
The class is entered in a National Sumdog contest that will end this Thursday, 11/17.  I encourage you to encourage your child to sign in and practice math!!!! 
We have been reading to our Rosebud Buddies on Fridays.  We are going to start teaching them their prayers!!!!
Academics:
Religion: We continue to learn about the Old Testament. This should take us to Christmas. How appropriate!
Math:  The class is doing an outstanding job with multiplication!!! Next? Division!!!!!
Reading:  We have finished Unit 1, which means the class will be taking the Unit 1 test after Thanksgiving.  The test is 40 questions.  Most of it is READING and then answering questions about the different passages.
Language Arts:  We are plowing right through the grammar book.  When we finish the grammar book, we will start a refresher on cursive!!!  I anticipate this will be shortly after the new year.
Science:  The class is almost done reading about Ecosystems. They have been assigned to a group that will study an Ecosystem and do a project.  More to come.
Social Studies:  We are done the first unit. The class is completing a study packet that will be used to test the whole unit. 
Calendar:
Basketball games start this weekend. Almost half the class is on a team. 
Additionally, 5 students are in the school play "A Christmas Carol" that will be performed Dec. 2nd and 3rd.  That means lots of late practices the week leading into the play.
AND, 8 students are in the chorus, which will perform at the State House on Dec. 2nd. They will be out of class from 9:30-1:00ish. 
Ultimately, I will continue moving forward with lessons, but I am sympathetic to extra curricular activities and the time it takes from studying. 
No school Nov. 23, 24, and 25. Happy Thanksgiving!!!
Picture retakes on Nov. 30.
December:
First trimester ends sometime in the first 2 weeks.
Dress down red and green on Dec. 6, Saint Nicholas Day.
Art Show on Dec. 7 from 4:30 - 6:30.  Your child's southwest art will be on sale that night.
Mass at SS Rose and Clements for the Immaculate Conception on Dec. 8 at 9:00.
School Christmas Concert:  rehearsal during school on 12 and 14.  The Concert is Dec. 14.  Please have your child at the church basement at 6:00.  The show starts at 6:30.
Enough for now.  Any questions let me know.
Thank you!!!!
Mrs. Dunlap
November 1st, All Saints Day
So proud of all of my students, especially Sophia for portraying a saint and Timothy for reading.
UNITY DAY OCTOBER 19, 2016; GRADE 4 AND MRS. KITCHEN
October 15, 2016
I am SO proud of my class!!!!  We placed first in our first Sumdog (on-line math) contest.  We competed against 28 teams in the West Bay area.  All 25 fourth graders participated; 17 placed in the top 50; 12 completed all 1000 questions; 5 placed in the top 10; one was #1!!!!!  This week we are competing in a nation wide contest.  So exciting!!!!
This week a team will be here to evaluate Saint Rose of Lima School.  NEASC is the New England Association of Schools and Colleges.  The school day will mostly be business as usual.  If you have any questions about what is happening, please send me an e-mail.
Our 50th celebration on Nov. 4th is quickly approaching.  A big thanks to Mrs. Toussaint for coordinating collection of donations for the grades 3, 4 and 5 Tailgating Basket.  I hope to see you at the celebration!!!!
Packets for the Meadow Farms fundraising are due on Monday, Oct. 17th.
Boxtops have been coming in this week!  Thank you!!!!!
There are 2 dress downs this month.  This week, Wednesday 10/19, is Unity Day.  
UNITY DAY: Together against bullying — united for kindness, acceptance and inclusion. Wednesday, October 19, 2016
Make it ORANGE and make it end! What are your true colors when it comes to bullying? If you care about safe and supportive schools and communities make your color ORANGE on Unity Day. That's the day everyone can come together – in schools, communities, and online – and send one large ORANGE message of support, hope, and unity to show that we are together against bullying and united for kindness, acceptance and inclusion.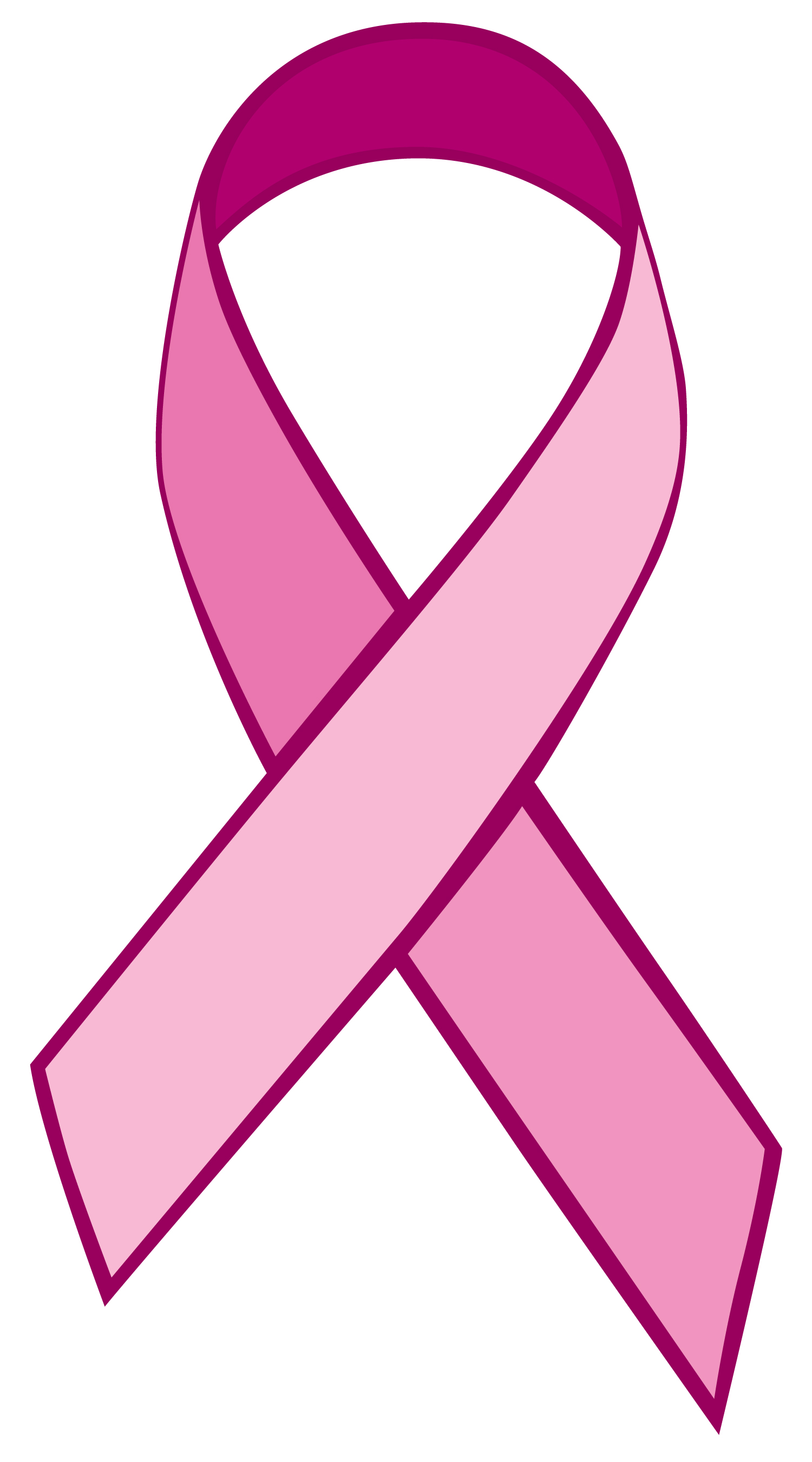 The second dress down day, October 28th,  is to support Breast Cancer Awareness.  Please consider in minimum $1.00 donation.
Academics:
Religion:  We are continuing to learn about important figures in the Old Testament.
Math:  The class is practicing addition and subtraction of LARGE numbers.  
Reading:  This week we will read the 3rd story and do the corresponding workbook pages.
Grammar:  We are done with nouns and are moving onto verbs.
Spelling:  The class took a paper pre-test on Friday on the Banks of Plum Creek words.  This week they will take their final test.
Social Studies:  I hope to complete the next lesson this week so we can start getting into the chapters on the regions.
Science:  This week we will start the unit on Ecosystems.  I am investigation building Ecosystems in either a shoebox or a 2-liter bottle.  More to come.....
Please be aware there is a case of strep throat in the class.  I encourage students to drink water as much as possible all day.  Desks are cleaned with Clorax wipes frequently.  I try to get a window open and air out the room if temperatures cooperate.  Let's have a healthy year!!!!
God Bless,
Mrs. Dunlap
October 2, 2016
Yes, it is October already.  Wow!!!
Please mark your calendar for the Harvest Fest on November 4th.  This celebration commemorates the 50th anniversary of our school!!!!
Grade 4 families are being asked to contribute to a basket with the theme of "tailgating." 
Additionally, if you know of any corporation who would be willing to sponsor a silent auction gift, that would be splendid.
October is the month we celebrate the Holy Rosary.  I hope all of you take the opportunity to pray the rosary with your family.  There are great apps you can download - - - my granddaughters enjoyed saying the rosary with the ipad!!!!
We have settled into a routine in the classroom.
Students continue to read and quiz during AR. 
Religion:  Such a joy to teach!!  We have covered Adam & Eve, Cain & Abel, Noah, and Abraham.
Math:  Please practice multiplication facts with your child.  In the best of my world every student would know their multiplication facts through 12.  Sumdog is still an option to practice math skills!
Reading:  We have read 2 stories and completed the workbook pages.  I will give Reading Tests this week on the first 2 stories.
Grammar:  The class is continuing to learn about nouns, proper nouns, possessive nouns, etc.
Spelling:  Lewis and Clark words again on Thursday.  I encourage students to practice daily using Spelling City.
Social Studies:  We will finish Lesson 1 and the worksheets that correspond with it this week.
Science:  The plant cells turned out fantastic!!!  A big THANK YOU to Mrs. Toussaint for preparing the jello and fruit and making the cells come to life!!!!
This coming weekend is a loooong weekend for you (Friday through Monday).  Enjoy!!!
Meet my Fourth Grade Class!!!!!
Sept. 20, 2016
Thank you for attending Open House last week.  It was nice to be able to speak with you about what is happening in fourth grade and some of the expectations of the year.  
Math:  I had thought I would give the Chapter 1 test this week, but instead I will give it early next week.  The class will practice for the test by taking the one in the text.  Meantime, it is ALWAYS okay to keep doing Sumdog!!!!
Spelling:  Welcome to Spelling City!!  Students will still have standard homework in spelling (writing each word 3 times each and putting into ABC order), but I am hoping the class will supplement that homework with the assignments on Spelling City.  There will not be a consequence for not completing the assignments- - -not all students have access to internet at home.
Reading:  We have finally read the first story and are completing the workbook pages.
Grammar:  The class is reviewing subjects and predicates.  Next week we will start reviewing nouns.  
Social Studies:  Students have completed worksheets on the continents, oceans, and the hemispheres. 
Science:  The class is learning about plant cells.
The class has settled into our routine.  AR time is being used effectively for both reading and quizzes.  I will be sending home a Reading Log with your child this week with his or her new ZPD on it.  I encourage students to start reading books at the lower end of their ZPD so they will quiz successfully.  I am requesting you, the parents and guardians of my students, take the time to review books with your child before the student takes a quiz.  
Dates to Note:
Monday, Sept. 26, Picture Day
Monday, Oct. 3, Meadow Farms Fundraiser kickoff
                           Living Rosary at the church at 7pm
Friday, Oct. 7, no school for students (teachers have a Professional Day)
Monday, Oct. 10, Columbus Day!  no school - have a great long weekend!!!
Friday, Oct. 14, Mass at school at 9:00
Friday and Saturday, Oct. 21 and 22, Fall Festival at the church
Thursday, Oct. 27, Interim reports home
Friday, Oct. 28, Trick or Trunk in the church parking lot from 6-7
Monday, Oct. 31, dress down in Orange and/or Black
Tuesday, Nov. 1, All Saints Day mass at church at 9:00
Friday, Nov. 4, Harvest Fest to celebrate school's 50th anniversary (hope to see you there!)
WELCOME TO FOURTH GRADE
August 24, 2016
It's hard to believe that two weeks from today we will be in school!!!!  Yippee!!!!
I hope you all have had a relaxing and enjoyable summer.
The highlight of mine has been visiting with family.
In July we had a total of 32 Dunlap family members renting 5 houses at Sand Hill Cove, ranging in age from 2 months to almost 89 years.  The week is a blur!
Now I am in FL.  I squeezed in one more visit with my mom before the school year starts.  I feel blessed!!
I am SO excited about the upcoming year.  I have been studying the fourth grade curriculum.  I have been putting together lesson plans.  I feel READY!!!!
As always, if you have any questions about school, please email me at ndunlap@saintroseschool.com.  
I will see you all in 2 weeks!!!
God bless,
Mrs. Dunlap
Supply List
1 zippered pencil bag (to be kept in desk for pencils!!!) 
Pack of  #2Pencils, sharpened 
2 pink erasers 
1 pack colored pencils 
2 Red pens 
2 Highlighters 
Art box for:  1 box of 24 ct crayons, scissors, 3 glue sticks 
5 polyplastic pocket folders any color 
5 spiral notebooks 
3x5 index cards 
4 jumbo book covers 
Classroom Supplies: 
Paper towels 
Last name begins with A - M = tissue 
Last name begins with L - Z = clorax wipes 
Grade 2, 2015-2016

Grade 2, 2014-2015
June 3, 2015
Here it is, Field Day, and there are only 12 days of school left.  I obviously have been having too much fun, because the year has flown by!!!!
What's coming:
Religion:  The final quiz will be on Chapter 31.  We will continue to read the last two chapters in the text.
Math:   We are in the chapter on fractions.  We will zip through that, then get into measurement.  I will touch on multiplication the last week of school.  There will not be any more assessments in math.
Reading:  One more test this week, then we will finish the last 2 stories in the book along with the accompanying workbook and grammar pages.
Spelling:  Friday's test will be the last official test.  I will still give spelling words, spelling homework, and cursive for spelling.
Science:  The class will take Review 5 on Friday and will investigate magnets.
Social Studies:  The students are working on researching 6 American symbols. The research is being done in class. 
Handwriting:  We are into the uppercase letters in cursive.
Although I will not be giving graded assessments after this Friday, I will continue to teach up to the last day of school.  I hope to have some fun, but school is not over until June 19.  
Dates to note:
HSA meeting on Wednesday, June 10th
Family Fun Night next Thursday, June 11th
Last day of school Friday, June 19th.  This is a half day with dismissal at 11:00.
I really have had a fantastic year.  Thank you for your continued support of me and your child's journey towards a successful second grade year.  Please don't hesitate to contact me with any questions or concerns.
God Bless, 
Mrs. Dunlap