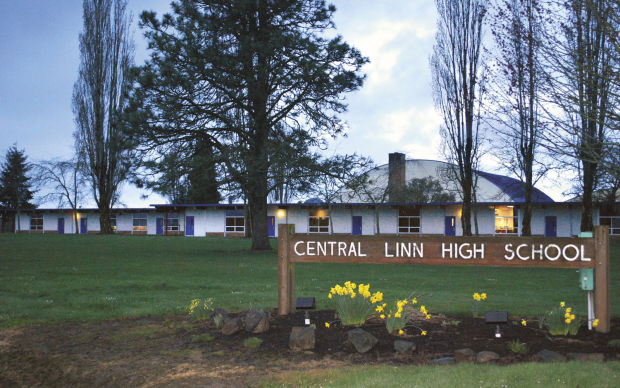 Central Linn Education Endowment Fund
    In the early 1990's the CL Education Fund was started by Lyle Moss, Tim Wirth's Family, and Gary Keen's parents. Instead of the school district administering three separate scholarship funds it was suggested by then Superintendent John Dallum that an Endowment Fund be started to administer scholarships for Central Linn graduates. The Central Linn Education Foundation was formed as a not for profit 501(C)(3) corporation. All donations are tax deductible. The Pricilla Club and the Graeme Frasier Scholarships have since become part of the endowment fund.
    Currently Don Wirth is President, Leslie Lewis is Vice President, Kate Hartnell is Treasurer, Sue Frasier is Secretary, George Frasier, Denver Pugh, Sarah Neuschwander and Annie McDonald are Directors.
    A written application is required for these scholarships. Using their own criteria the five different scholarship groups make their awards. More than one scholarship per year is commonly given by some groups.
Central Linn Education Endowment Fund Scholarship - Lyle Moss was a lifelong Central Linn area bachelor. He was a descendant of the Archibald family, one of the early families to homestead in this area. Lyle was living on part of the original land claim at the time of his death. He made a generous donation to support the continued education of Central Linn graduates. While having no children of his own, he was a strong supporter of the youth in the Central Linn community. A scoring matrix is used by the CL Foundation to award this scholarship.
Gary Keen Memorial Scholarship - Gary was a 1960 graduate of Central Linn. He was very active in FFA and continued to support FFA after graduating from Oregon State University. He farmed between Halsey and Brownsville for a number of years. Priority is given to those who were active in FFA.
Tim Wirth Memorial Scholarship - Tim was a 1988 Central Linn graduate. He was very active in school especially FFA and the chapter farm. Tim was a Chapter Officer, Farm Foreman, State FFA Degree winner, and one of four Specialty Crops National Finalists. Tim attended Oregon State University and was a member of Alpha Gamma Rho fraternity. Agriculture and farming were Tim's passions in life. Priority is given to those who attend or will be attending a four year university and have been active in FFA or 4-H and majoring in Crops and Soil Science. Tim's family currently awards this scholarship.
Grass Roots Scholarship - This scholarship is awarded by the Pricilla CLub which was started by Maryanne Dannen, a former teacher who along with her husband Darrel also farmed in the Shedd area. The Pricilla Club is a group of local women who meet to share common interests and contribute to the Central Linn Community. At each of their meetings they pass the hat to support their projects and this scholarship. Award emphasizes attending a two year college and community service.
Graeme Frasier Memorial Scholarship - Graeme was a 2002 graduate of Central Linn High School. He earned 12 Varsity letters, was a two time state placer in wrestling, Senior Class officer, and FFA Farm Manager. He was involved in anything that would get him out of the classroom. Graeme attended Southwestern Oregon Community College. He lettered in wrestling and was part of the Central Linn Wrestling coaching staff. This scholarship is not based on academics but on the awardee's portential. The Central Linn staff and the Frasier family currently award this scholarship.