Thursday Notice Board
Subscribe to posts
We wish to remind you all that, in keeping with school policy, wearing an official school sun hat is a requirement from Tuesday after Labour Weekend.  i.e. From next week!  Thank you all for your cooperation.
Thanks Stephen Brown (parent) of Turners Sheetmetals for generously making and donating the extra tennis net poles we needed so badly. The children are getting a lot of enjoyment out of this.
School Community
Home Chats
Dear Parents/Caregivers,
Leading, successful schools are responsive to the community they serve.  Russell Street School has always invited you to voice your concerns, express your delight, participate and share your ideas for moving ahead.  There are challenges that lie ahead and further opportunities for value to be added to our school.
As part of the redevelopment of our school charter and the strategic plan, many of you have already responded to a number of surveys.  Thank you for completing these.  We are now eager to seek your ideas around a range of ideas that will assist in our future planning (next 3-5 years). 
In mid-November we are arranging 'Home Chats'.  These will be held at various times during the day, afternoon and evening, in homes scattered across the community and will involve an informal chat around the future direction of the school. All parents will be invited to join any one of these that best suit.
These sorts of meetings are critically important and they come at an important time of change in the education sector. They are never 'dry' or 'boring'!  In the past when we used this arrangement we have had some very interesting ideas and responses that have played a significant part of school plans and direction.
We value your involvement.  Please look out for the letter next week, detailing the location and timing of each of these meetings.  Please note a separate 'te iti rearea' (whanau) hui is also being arranged.
In the meantime we do need some families to volunteer their home with a reasonably large living space or lounge, possibly hosting up to 10 other adults (sitting on the floor fine!).  If this is you, please either return this form to the office, or phone Ag/Rachelle by mid next week. 
We also need to plan for the best times for these meetings, so we're interested in which times best suit families.  Your response to this would be valued too.
A copy of this will be coming home today with the eldest and only.
Halloween Disco tonight 6 - 7.15 pm in the hall entry is free. Glow in the dark items will be available for $2 each.


RSS Calendar/Cards/Diaries orders need to be in tomorrow 21st October.

Please call into your child's class room to view their art work.

Raffle for a ride 25th November if you know someone with an a truck, vintage car, or other interesting transportation, and could spare the morning to pick up a child from their home and bring them to school in style. We would love to hear from you please email debbiewoodroofe@gmail.com


What an exciting time as our Year 6 students get ready for the next part of their education as they move off to Intermediate!  I would like to outline the transition process that your children will be taking part in over this term so that you are all in the know.  
There are currently about 10 students who are not pre-enrolled at an Intermediate for next year.  If your child is in this category, please do enrol them as soon as possible. Intermediates are currently trying to ascertain how many staff they require for 2017 and require this information to make the best decisions possible.  
In the coming weeks, visits to Ross and Palmerston North Intermediate School (PNINS) will occur.  Please see below for specific information.  If your child is attending Monrad Intermediate, Cornerstone Christian School or St Peter's College, please contact these schools directly to see if any transition programme is in place.
Ross Intermediate
Wednesday 16th November @ 12:45 - 2:45: Ross Open Day
PNINS
Thursday 3rd November @ 11:30 - 12:30: PNINS Performing Arts Concert
Thursday 17th November @ 11:30 - 12:30: PNINS Open Day
                               (Please note change of time from that previously advised)
** If your child is attending PNINS, can you please send $4 to the office to cover the cost of the bus for the Performing Arts Concert.
All students who are enrolled at these schools will be accompanied by one of the Year 6 teachers (Elly, Troy, Nic or Rosie).  
As well as the students visiting their new school, the RSS teachers meet together with the senior staff from PNINS and Ross to discuss the best placement for each child. Achievement data is also shared with all Intermediates.
If you have any queries about the coming transition to Intermediate, please do not hesitate to ask.
Kind regards,
Elly Warnock
Your old phone isn't worth much...
Just the seas health!
Over years and years there have been at least 1,121,358 litres of rubbish piled up on the seabed and if even more rubbish gets stored in the sea there soon will be no sea life! So we (Blake and Sam) need your help to stop this from happening.
We need your old phones, any kind and any brand and any age, we will collect them and we will send them to a charity that makes good use of them by recycling them and donate profits to 'Save our Seas'.
If you have a cellphone to donate please put it in the collection box by the trophies in the school office area.
Sam M
Blake H
13th October, 2016
Kia ora koutou,
Welcome back to the final term of the year.  We hope you have enjoyed spending time with your families over the break and have enjoyed a snippet of summer to come.   
We are really excited by the learning programmes and opportunities during Term 4 including our exciting Market Day on Friday 11 November (time to be confirmed).  Since last term, we have been planning and designing and prototyping a product to sell at Market Day.  We have hit the ground running with many prototypes approved, ready to begin the mass making phase.  
Team Value Focus
Last term the whole school had a focus on panekiretanga - excellence. This is a value that we will continue to show in all that we do. This term's central concept is around ngakau tapatahi - integrity. One clever Ranginui student has even spotted that you
can spell 'panekiretanga' using the letters in 'ngakau tapatahi - integrity'! At school we will beunpacking what integrity means. It would be great if families could watch this short clip (http://bit.ly/2dXX8Qq)  about what is integrity. You could ask your child each day, "How have you shown integrity today?"
Sun Safety
With the hot summer months returning and the high UV danger, we would appreciate all children coming to school with sunscreen on and sunsmart clothing. Spaghetti straps and singlets do not offer enough protection, so are not encouraged. Sunscreen top up stations will be available throughout the day. Children also need to find their Russell Street hats to wear while outside or purchase a new one for $10 from the school office.
Wow, wow, wow!  The scooter park is operational and is capturing the hearts of all students (and adults!) Thank you so much Shiree and Jason, who have spearheaded this development, and to all the others that have contributed in some way or another, including but not limited to parents involved in fundraising.
Just so you all know we have put some interim protocols in place. Students must wear a helmet; enter the area from the playground side (not the carpark); keep to the direction of the arrows; and show consideration for others.  It may also be that we have to schedule different buddy classes on for days of the week -we will consider this in the coming few days.
Please note that this facility is for scooters only.  NO skateboards, drag carts, bikes, skates or similar.
Full, interim protocol is linked here.
Athletics
Children will begin by exploring the fundamental athletics skills required to be successful in athletics.  We are involved in an initiative through Sport Manawatū called "Sport Start".  It is similar to "Catch Me If You Can" but builds on the use of Learner Agency so that students discover the best skills for starting, running, throwing and jumping that work for them.  The whole school athletics day is to be held on Wednesday November 23rd at the Massey Track. During weeks 1-6 senior practices are on Wednesday and Thursday afternoons. Suitable clothing should be worn to allow free movement and participation in running, throwing and jumping activities.
Graduation
For our Year 6 students this is their final term at Russell Street School and we will be holding a combined awards and graduation assembly on Wednesday the 14th of December. This is to celebrate the wonderful contribution they have made to our school and wish them well on their new educational journey. Family members are encouraged to attend the assembly and more information will come out during the term.
Te Reo Māori
Every term, we try to focus our Te Reo Māori learning on a specific context of learning because this is the best way to make learning another language authentic and memorable for our tamariki. Our Te Reo Māori focus this term is 'Te Mākete' - 'The Market'! This is a great way to encourage our tamariki to use Te Reo Māori in a real life situation! So hopefully you will hear your tamariki using...He aha tēnei? What is this? He aha māu? What would you like? He... Tītīro ki tēnei? - Look at this? He pai ki a koe? Do you like it? E hia te utu? How much is it? Rima tāra- 5 dollars, tekau mā rua hēneti - 20 cents. You could practice these sentences at home with your tamariki! Ngā Mihi!
Student / Class Blogs / Home Led Conferences
The feedback and evaluations from these have been overwhelming.  Positive. Organised. Developing ideas. Conversation. Reflective. Enthusiastic. Learning!  Flicking through and reading your comments, these are the types of words that are coming through strong.  We are hugely proud of our learners leading learning conversations with you at home!  Ka mau te wehi! In the future will we even need to hold them at school?
Please continue to visit your child's blog and class blog where we will share our learning with you.  We would love your involvement in this throughout the term.  We love receiving comments!  
The Ranginui Team look forward to working with you and your child this term.  Please ask your class teacher if you have any questions or concerns.  We look forward to another successful term.
Nga mihi nui,
Nic, Elly, Troy, Brenda, Rosie, Suzanne and Joy.
Will your child be the next Manawatu All Black?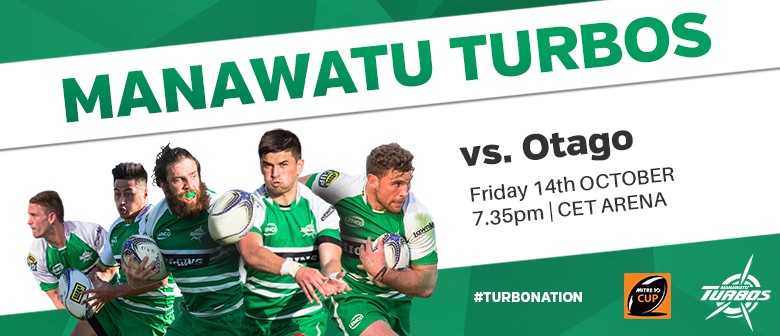 I think every rugby fan should go to the Turbos vs Otago at CET Arena so they can get inspired  to be a turbo. This will be a really good game and they both have amazing kickers. Aaron Cruden will probably be starting for the Turbo's. Kids love rugby so this will be an opportunity for them to meet turbos before and after the game and if they have season tickets they can get FREE food!
For the first part of this term the children who do not participate in Christian Religious Education (the Friday Explorers) will be participating in a new lot of activities during this time, as seen below.

The year 1s will be exploring GoNoodle's movement videos and games help to keep us moving inside the classroom. It makes it easy to be active, the kid way – silly, energetic, playful, and fun! "Research shows even short bursts of movement deliver big benefits for brain health and academic performance, relative to sitting quietly." -Dr. Laura Chaddock-Heyman, research scientist specializing in movement and the adolescent brain.

The year 2/3's will be using Philosophy 4 Children (P4C) with Suzanne. We will be developing our thinking about big ideas through discussion, small tasks and challenges.

Over the next 3 weeks the year 4/5's will be designing and creating using sculpy in the staffroom .

This term, Rosie will be working with Year 5/6 on "Team Building Activities". These activities will encourage children to use cooperation skills, communication skills, decision making skills and listening skills. Ngā Mihi!



I've been really impressed by the way your children have managed themselves as they become familiar with the scooter park and in particular, show consideration for all others doing the same. It's a beautiful thing. Like with any new endeavor, there have been a few bumps and scrapes –in almost all cases your children have got up, brushed themselves down (composed themselves) and got back scootering. No one wants to miss out.
We have put an interim protocol together which is linked here. This is the basis of our health and safety plan.  We ask you all to support safe use of this facility during those out of school times that your family might come down to use it, and in particular, to only allow scooters on it.  Like our swimming pool we see this as a family friendly facility, where the focus is on the enjoyment and safety of young children.
With today's newsletter we include a survey seeking your feedback on our effectiveness across many dimensions of school.  This survey is at the beginning of the process of revising and redeveloping our school charter and strategic plan.  It focuses on our current effectiveness so that we can build on strengths and focus attention on those areas requiring strengthening.  This survey information will be of greatest use if there are a significant number of responses, so please take time to respond.  To facilitate this we have also put this survey on-line –a link is in the body of the next paragraph. This link will take you directly to the survey where all questions can be completed on-line (no paper needed!)
Surveys must be completed on-line or returned by Thursday, October 27 please. Click here to take the survey (or check in your child's bag for the paper copy)
In the next two weeks you will be invited to join us for the next stage of this important work –considering how we should move forward, where our future focus should lie.  More on how to participate in these 'community chats' next week.
And finally, coming home today, is a flyer about an opportunity for parents to learn about how children learn, the latest (and in easy-to- understand terms) about brain research and child development.  This is with visiting presenter Nathan Wallis, often thought of as the Nigel Latta of child development and education.  Tickets are limited so be in quick.
Warm regards to you all,